"All I need to know to work in Greece-My labor rights" Seminar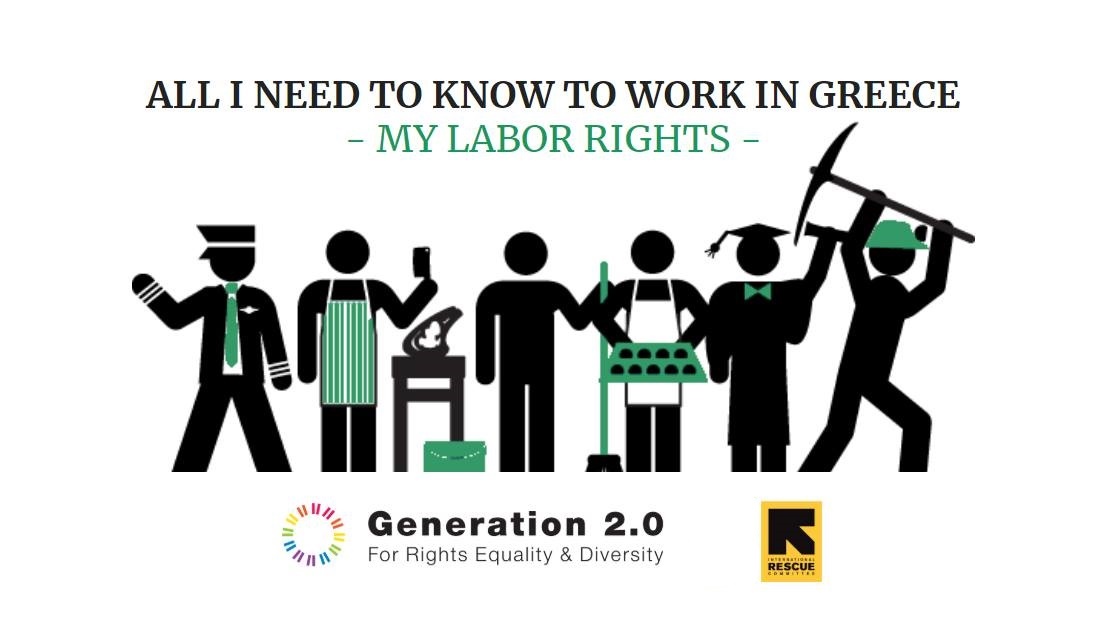 Generation 2.0 for Rights, Equality and Diversity with the support of International Rescue Committee is organizing the seminar "All I need to know to work in Greece-My labor rights" on November 1st, Thursday, from 11.00-13.30 at the offices of Generation 2.0 RED (n.14 Eleftherias square).
A job position comes with obligations but also with rights for all of those who have the right to work in Greece. Being informed about labor rights provides protection and empowers people.
Topics that are going to be discussed are:
• What are the types of employment?
• What is Social Insurance (IKA)?
• To what I am entitled when I get fired?
• Why is the employment contract essential?
---
The event will be held in English with interpretation in Arabic, Farsi and Greek.
To reserve your place, please send an email to [email protected] with your full name and the language in which you may need interpretation.
---
* Urban transport tickets will be provided on the days of the workshops for refugees and asylum seekers.
---
Find the facebook event here!