Employability Guide & Tutorial Videos on CV Writing & Online Job Searching
As a part of our "Facilitating Access to Work for Vulnerable Populations in Athens" program, which is implemented with the support of the International Rescue Committee, we have published an Employability Guide, which contains in just a few pages all the material and issues discussed on our Employability Workshops. This guide is in English, Farsi & Arabic, aiming at providing all the tools a newcomer needs for an easier access to the Greek labor market. You can download it for free, by clicking on the link.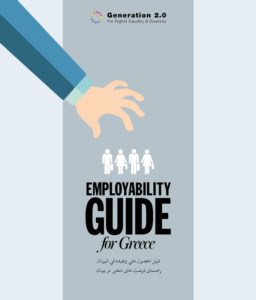 On the other hand, we published two tutorial videos, one displaying step by step how you can write your CV online using the Europass format, and the other one displays how you may browse job adverts on the most popular websites in Greece and apply for a suitable job. Below, you may find the videos, which also give you the choice of using subtitles in English, Arabic & Farsi for a better understanding.