Take part in the Workplace Diversity and Inclusion Survey!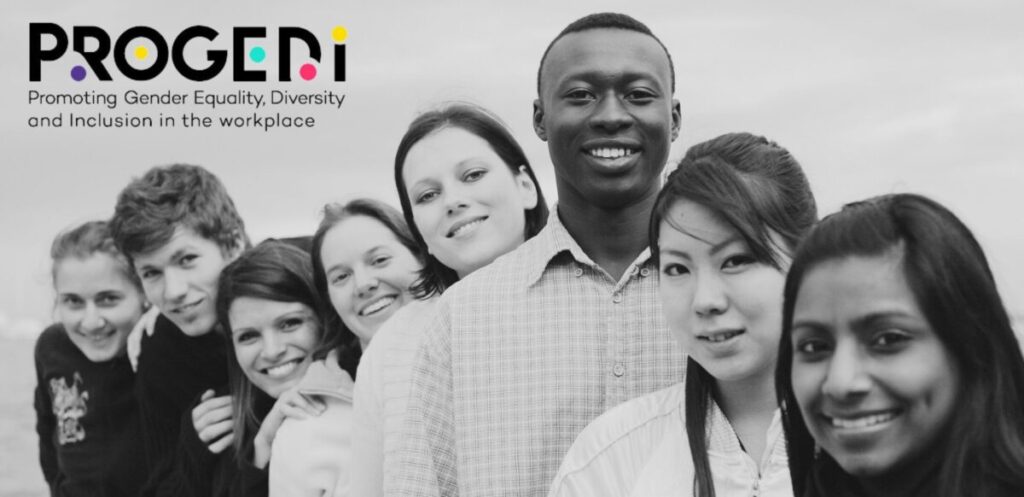 Within the framework of the European project PROGEDI (Promoting Gender Equality, Diversity and Inclusion in the Workplace) we are conducting an Evaluation Survey for the management of Diversity in the working environment in Greece.
The purpose of the research is to study the perceptions, experiences of working people and the needs of the organizations they work for regarding Diversity in the workplace, the existing practices of its management, but also the general ability to integrate into the Greek working environment.
This survey – which is open to the public and will be completed on May 31, 2023 – is addressed to everyone working in the private or public sector. Your participation in the research will contribute to the understanding of the needs and conditions prevailing in the Greek labor market. Completing the questionnaire takes about 15 minutes and is addressed to:
To employees of small and medium enterprises (employing up to 250 people), non-profit organizations, but also public bodies.
To members of Senior Management and Human Resources (HR) of small and medium enterprises (employing up to 250 employees) and non-profit organizations.
To managers of public sector bodies.
Regarding the PROGEDI project, its main objectives are, first of all, to strengthen the capacity of employees in the public sector and in small and medium enterprises to implement practices of inclusion and respect for Diversity. At the same time, to inform and raise awareness for all the pillars of Diversity in the working environment. Additionaly, to motivate businesses and public sector bodies to sign the Diversity Charter in Greece and finally, to strengthen national and transnational cooperation for the management of Diversity between private businesses, the public sector and community organizations.
Here you can find the questionnaire in Greek and English.