Report "Modern Slavery: from production to consumption"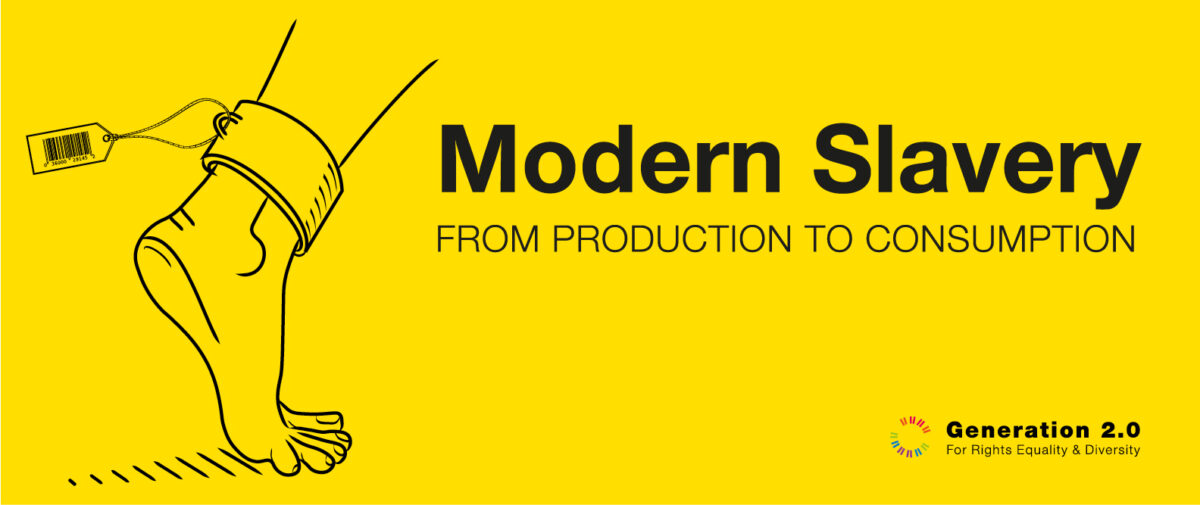 Modern slavery is one of the most significant problems in the world not only because it affects a large segment of the global population, but also because it constitutes one of the greatest violations of human rights and destroys, literally and utterly, the lives of modern slaves. Such phenomena exist in Greece too. In sectors such as agriculture, situations resembling the case of Manolada (human trafficking, labour exploitation and bad labour conditions, according to the European Court of Human Rights) are by no means isolated incidents.
The report "Modern Slavery: From Production to Consumption" aims to sustain the interest in this issue. It focuses on the role of the consumer, instead of the producer, highlighting it as equally significant in the debate on combating the conditions of modern slavery. Meanwhile, it introduces the prospect of creating and adopting a label for agricultural products, certifying that they have been produced with respect for labor rights.
This report is the next step Generation 2.0 for Rights, Equality & Diversity is taking in the recognition of these phenomena and in the mobilization of the citizens with the final goal of taking the necessary institutional measures.
Generation 2.0 for Rights, Equality & Diversity in the context of the project design and implementation, collaborated with Andreas Hatzidakis Professor of Marketing at Royal Holloway University of London, who is the scientific supervisor at the research and the researcher Iordanis Paraskevas, who undertook the implementation of the research and the writing of the report.
You can find the report here.