Job Adverts of Thursday are now 5 years old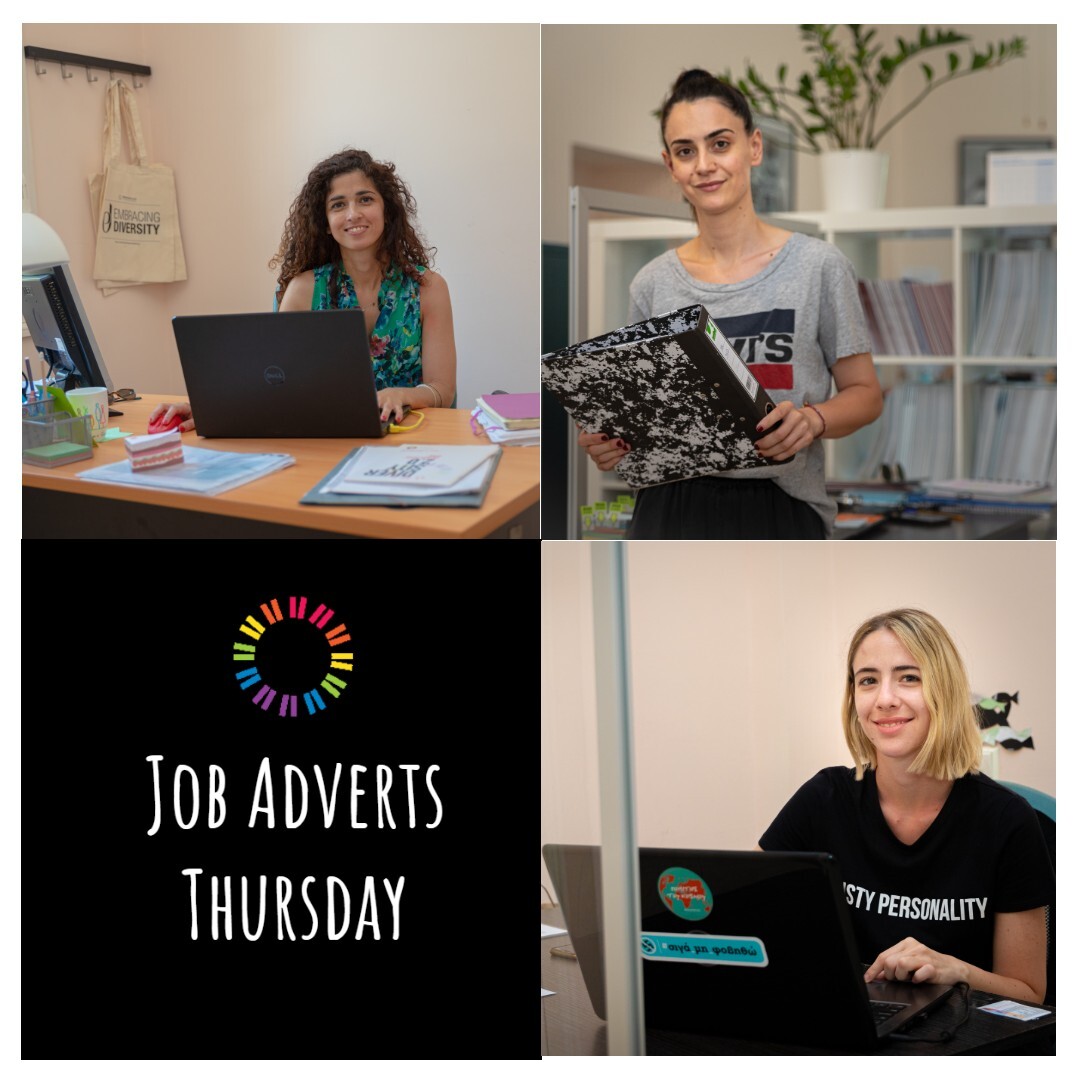 February 11, 2016. The first ever Job Adverts Thursday article is being published by Generation 2.0 RED. A fresh and ambitious attempt of the organisation, just before the Career Counselling service was launched. An activity which was aiming back then, as well as today, to bring closer employers and people of migrant/refugee background seeking employment, by providing them with a common "networking" platform.
"Job search websites seemed to be leaving out a great part of candidates. It is enough for someone, who can't read Greek to miss a position that does not require reading Greek, maybe not even speaking Greek. In regard to the automatic translation, especially back then, it was not easy to comprehend what was the position about. Let alone if someone was doing job search with their mobile, like the majority I believe, in a maze of categories of professions with various sections to be completed. Moreover, the essence of each job position was somehow lost in long lists of qualifications and duties, which, also, did not mean a lot to people without a Greek diploma in Tourism or those who could not have fulfilled any military obligations in the country, as requested. And all this, while so many candidates were out there, searching for a job in order for them to be independent and support their loved ones, as it was proved, quite a while after the Career Counselling service was launched" Katerina Kapnisi, coordinator of the Career Counselling service, says.
Five years later, February 11, year 2021. On a Thursday again, the Job Adverts are published once again, like they have done loyally for the last years bringing to their audience, which was growing bigger, the latest job announcements in various sectors and professions, for unskilled or skilled candidates, with or without qualifications.
The people behind the Job Adverts, who have been browsing the latest job announcements in the web, from as many as possible different sectors of economy, translating in English when needed, for easier access, and publishing them, are those who contributed to a minimum bridging between employers in Greece and people wishing to be assessed based on their own merits and competences. Those people are Katerina, Anna-Maria, Nikos, Aliki, Dimitris, Katerina G. Lucia, Yiota, Niki, Kiki and Aggeliki.
Over time, the Job Adverts of Thursday were adapted to their audience's needs. While, initially, a focus was placed on people of migrant/refugee background, just because of their high-in-demand language skills that specific period of time, then they gradually ended up covering all spectrum of job positions in this sector, after we realised that the audience was much more diverse. Today almost all job positions are announced and the Job Adverts of Thursday is one of the most popular web "points" of job search in the humanitarian field.
With an average of 4,000 hits per month, the Job Adverts of Thursday have published positions from at least 30 companies and organisations, upon request and of course free-of-charge, out of which 20 are Civil Society members, with job adverts which primarily promise equal terms of treatment for all candidates.
Moreover, job adverts with terms indicating discriminative treatment were sent to the Greek Ombudsman on a weekly basis during 2019. The material gathered from those adverts was utilised by the Independent Authority in a series of interventions towards big job search media, in order to highlight the frequency of this phenomenon and the need for collaboration, so that everyone comprehends the value of equal treatment and equal opportunities – employers, employees and mediators.
The goal for the next 5 years? The Job Adverts of Thursday aim to bring to their audience job adverts from even more companies and organisations, from even more sectors of economy, supporting already with the job announcement the equal treatment, and offering job opportunities to everyone without exception; they aim to contribute in eliminating discrimination starting from the job announcements, and in the creation of a workplace which honors diversity, not just every Thursday but every single day.
---