Instructions for issuing the extension certificate of residence permits for Third Country Nationals
Following the extension of validity which was given on 23.12.2020 to residence permits, residence permit application certificates (blue certificates) and international protection applicant cards (tri-fold cards), the Ministry of Immigration and Asylum now allows the electronic issuance of a document, which will certify the extension of residence permits and blue certificates.
You can use the extension certificate to facilitate your transactions with public services, banks and other private entities. In these cases, along with the expired residence permit or the blue certificate, you will now be able to show the Extension Certificate. This certificate is printed from the following platform of the ministry: https://migration.gov.gr/ilektronika-i-vevaiosi-paratasis-ischyos-adeion-diamonis/ 
*After printing the certificate it is good to always have it with you with the expired residence permit or the blue certificate so as to be secured in any case.
---
Below you will find detailed instructions that you must follow in order to issue the certificate:
Step 1 
To issue the «Βεβαίωση Παράτασης Ισχύος» you must first register on the online e-appointment platform. Here you can see the detailed steps that you need to follow in order to register on the online platform.
*Attention: Those who have one of the following residence permits can register: ΑΥΤΟΤΕΛΗ, ΒΙΝΙΕΤΑ, ΔΕΛΤΙΟ ΔΙΑΜΟΝΗΣ, ΔΕΛΤΙΟ ΜΟΝΙΜΗΣ ΔΙΑΜΟΝΗΣ and ΜΠΛΕ ΒΕΒΑΙΩΣΗ if no more than 12 months have passed from the expiration date.
Step 2
After you have completed the registration, enter the application with your codes and select «Έκδοση βεβαίωσης Παράτασης».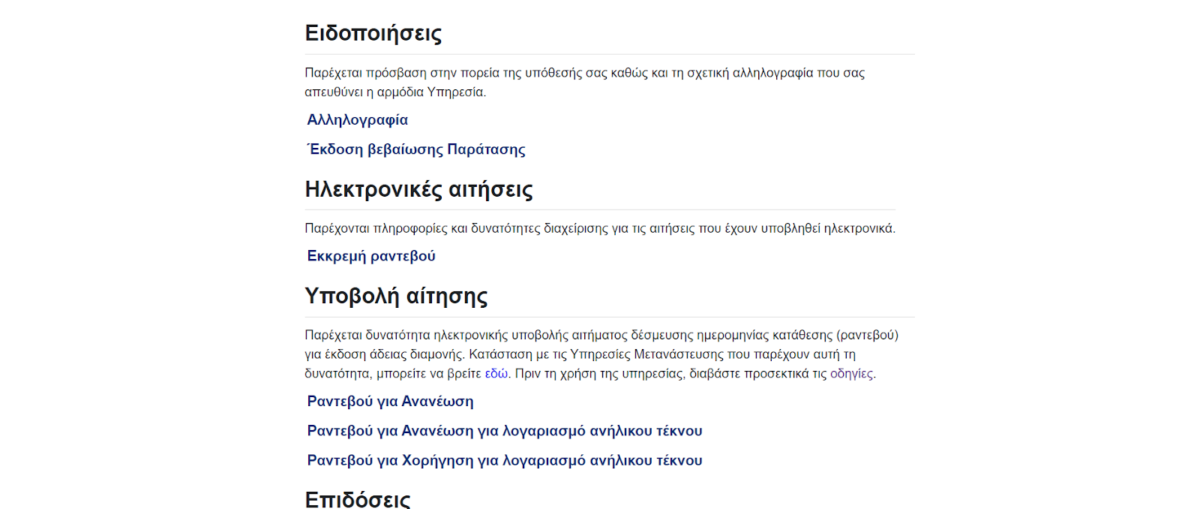 Step 3 
In the fields "Είδος τίτλου διαμονής" and "Αριθμός τίτλου διαμονής" fill in the same information that you filled during your registration and click Τέλος.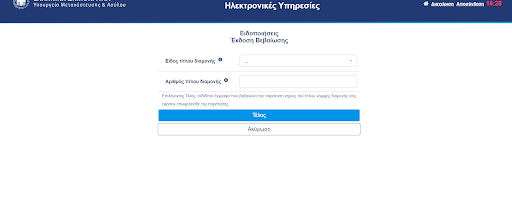 Step 4
You can print the «Βεβαίωση Παράτασης Ισχύος»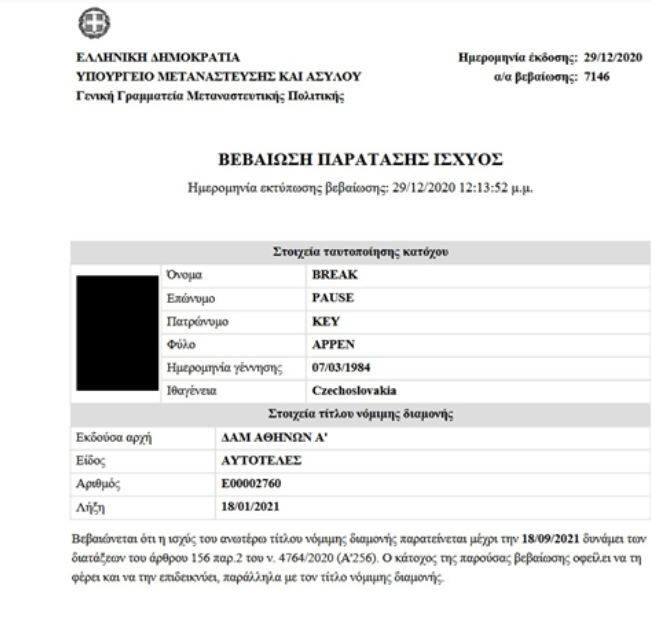 ---
Support was provided by HumanRights360 / Foundation Open Society Institute / Open Society Foundations