Information on the announcements of the Immigration Services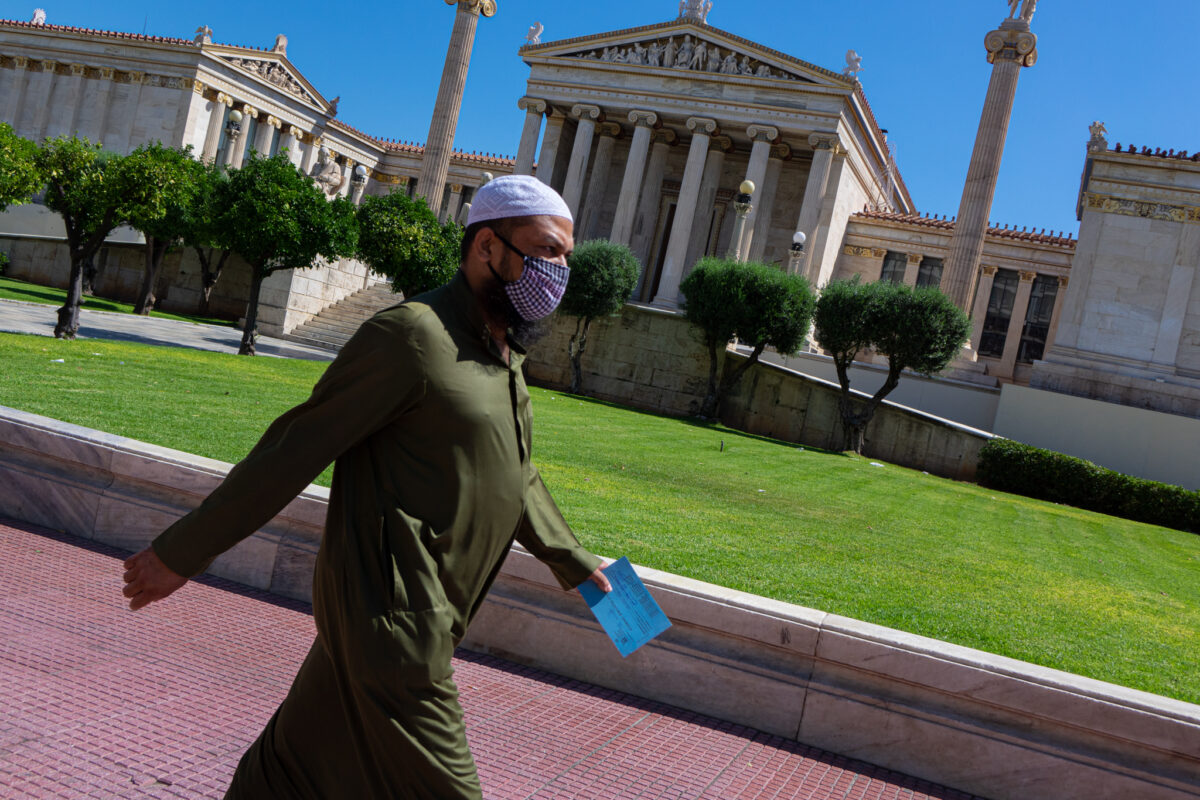 From 11 March 2020 to 24 April 2020, a series of preventive measures were taken against the spread of the coronavirus (covid-19) which affected the operation of the Immigration Services of the Decentralized Administrations. However, the lack of the organization of a central operational plan for all of the services has resulted in scattered and different announcements from each service. For this reason we urge you to visit the websites of each service and inform you in more detail about the measures that have been implemented so far and the problems which have arisen.
Regarding the measures implemented so far, first the services were closed to the public from 12 March 2020 until 15 May 2020. At the same time, the validity of residence permits was extended from that period until 31 December 2020. Next, the services gradually began to reopen, with visitation permitted only upon a scheduled appointment. At the same time, an electronic platform (e-appointment) was launched, where those interested can make an appointment only to collect at first and later on also to renew their residence permit. However, the lack of planning and prioritization of the renewals of residence permits based on their expiration date has resulted in no more available appointments for renewal via the platform, at least in the Attica region. Thus, many can no longer secure an appointment, which only creates further delays and uncertainty.
The main issue however, with the operation of the services during the pandemic is their lack of uniformity. Without a central organization, each service has implemented a different mode of operation in terms of some procedures, albeit in an effort to restore their smooth operation and provide services for all those in need. In practice, this means that announcements about the operation of the services are scattered and not the same. 
Since the operation of each service is different, it is important during this period to visit the official websites of the Decentralized Administrations where the announcements of the Immigration Services of each region are posted (in Greek):
---
Announcements and information about the services of Attica can be found in the following three sections of the website of the Decentralized Administration of Attica (in Greek):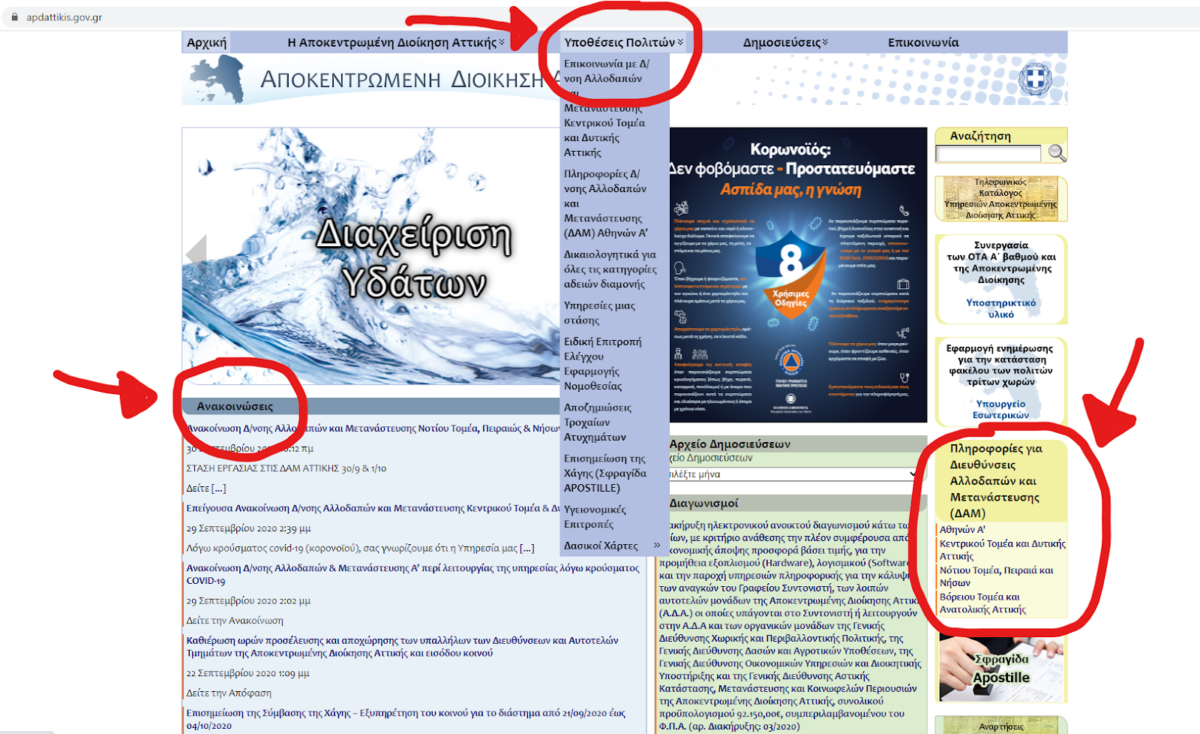 In the "Information for Immigration Directorates" on the right side of the home page, by clicking on the name of the service you are interested in, you can find all the announcements and useful information for the operation of that service (in Greek):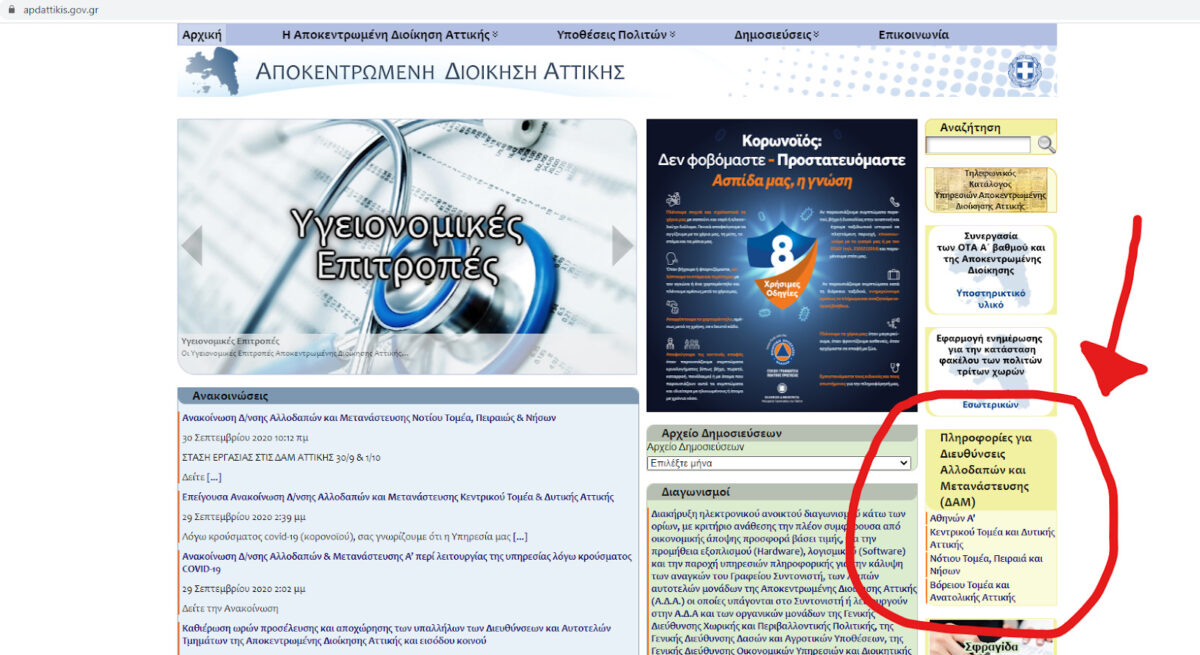 ---
Support was provided by HumanRights360 / Foundation Open Society Institute / Open Society Foundations