The 1st Job Fair for Refugees and Migrants was completed with success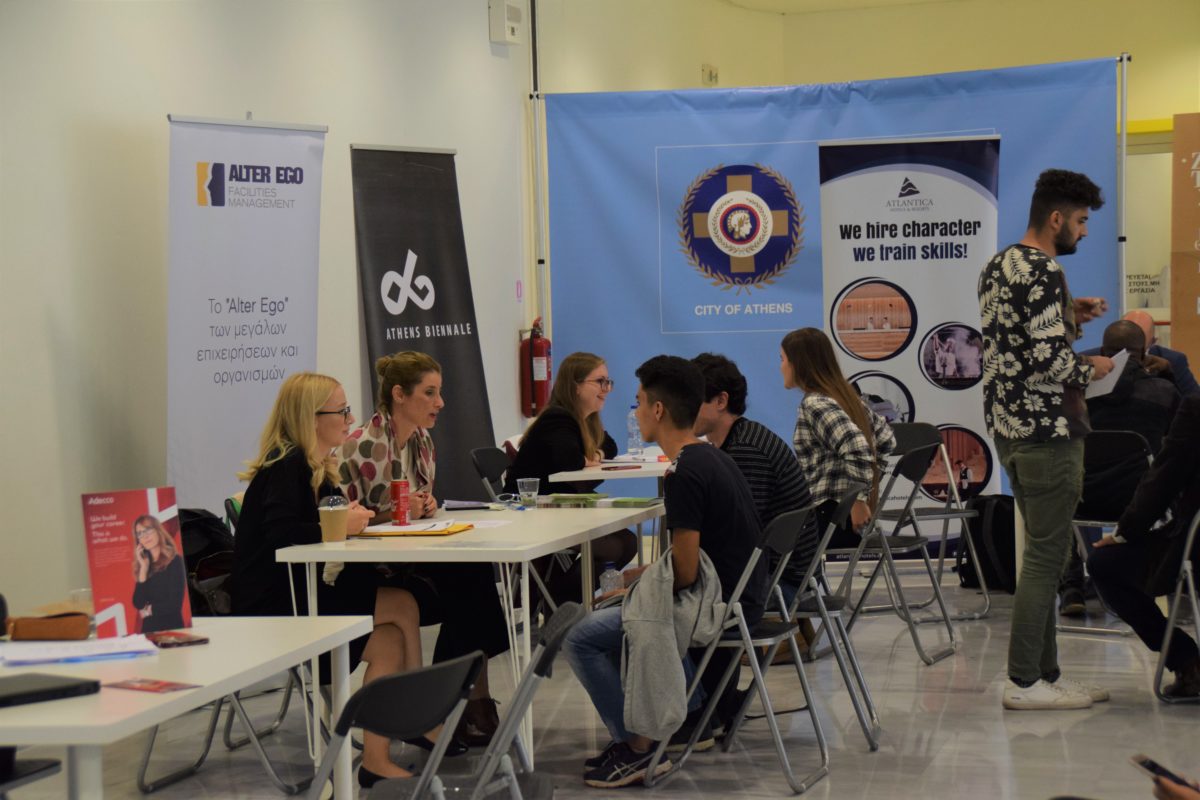 The 1st Job Fair for Migrant and Refugee applicants in Athens was organized on Tuesday, November 5th by the ACCMR Coordination Center, specifically the Livelihoods Commission, at Serafeio City of Athens, with the participation of candidates as well as companies/organizations from different fields. Specifically, it took place with the participation of 195 candidates and 27 representatives from 19 companies and organizations.
This Job Fair has created an open space for networking and communication between the private sector and prospective employees with appropriate preparation for the Greek labor market, thereby enhancing equal access to it.
The presentation of our action, Diversity in the Workplace, a network of companies promoting equal treatment and access to the labor market, could not be missing from that day.
The Job Fair was an initiative of the Livelihoods and Economic Empowerment Committee of the Athens Coordination Center for Migrant and Refugee issues (ACCMR) and was co-organized by ActionAid-Epikentro, ARSIS-Association for the Social Support of Youth, Generation 2.0 for Rights, Equality & Diversity, Greek Council for Refugees, International Rescue Committee (IRC Hellas), the Job Center of the City of Athens, the Migrant Integration Center of the City of Athens, Metadrasi-Action for Migration & Development, and Solidarity Now.
Photos by Elias Sharifi