Representative Council for Research and Documentation | ASET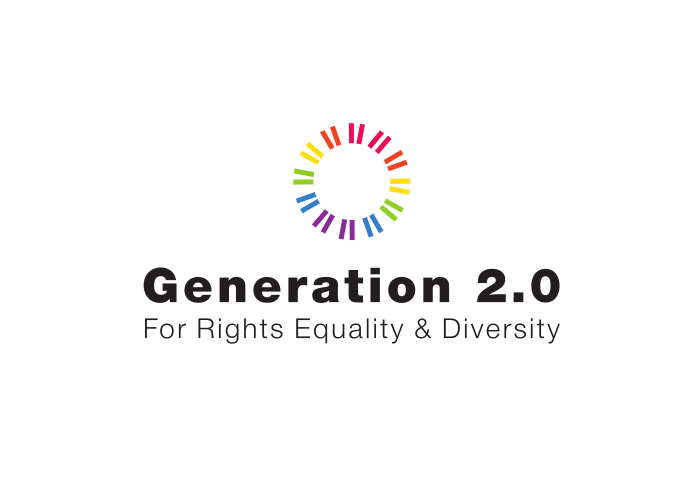 At the initiative of Generation 2.0 for Rights, Equality & Diversity, the Representative Council for Research and Documentation (ASET) is being set up to respond to today's challenges in the area of migration. Specialized on rights-based advocacy, ASET intends first to highlight the problems and secondly through study, research and documentation to intervene accordingly towards the best possible solution. The council is made up of representatives of immigrant communities operating in Greece with years of experience and engagement in socio-political activities. Other members also include researchers and experts with experience and expertise on migration as well as in the area of advocacy and rights protection.
---
Members of the Council (in alphabetical order):
Jackie Abhulimen
Jackie Abhulimen is the Advocacy Officer of Generation 2.0 for Rights, Equality & Diversity. She has a long history of grassroots campaigning for the rights of those with migrant background in Europe. Her work focuses on migration, social solidarity, civic engagement and political activism. She is a graduate of Development and Peace Studies from the University of Bradford.
Taher Alizadahe
Taher Alizadahe born in Afghanistan is a graduate of Fine Arts of Amanolla, Afghanistan. He has experience in sculpting, design and decor. Today he runs his own business of restoration of neoclassical public and private buildings. He is a Co-Founder of the Mahdia Association, the Greek Forum of Refugees and President of the Afghan Migrant and Refugee Community in Greece.

Deborah Carlos-Valencia
Born in the Philippines, Deborah Carlos Valencia received her BSc and M.S. in Social Work in Manila. During the Marcos dictatorship, she fled to Europe after her involvement in  the democratization movement where she pursued her studies in Project Planning in the Netherlands and then moved to Greece where she was granted political asylum. Deborah has gained a vast experience in community organizing and empowering migrant women as a Co-Founder of various organizations in Europe, Babaylan- Philippine Women's Network in Europe, RESPECT Network, a multi-national network of domestic workers based in Amsterdam, but mainly in Greece where she co-founded KASAPI HELLAS (Filipino Workers Union in Greece), Munting Nayon (Little Village) pre-school day-care centre in Athens, DIWATA (Determined Independent Women in Action for Total Advancement) and MELISSA: Network of Migrant Women in Greece, an organization bringing together migrant and refugee women and promoting their empowerment.
Sebene Eshete
Sebene Eshete is the Advocacy Coordinator of Generation 2.0 for Rights, Equality & Diversity. She studied International and European Studies in the University of Piraeus and has completed a master's degree in Environment and Development at the National Technical University of Athens. She is Specialized in issues of migration and citizenship and also works as a paralegal. She advocates for migrant land workers, especially in Manolada and Filiatra. 
Christos Iliadis
Christos Iliadis studied Political Science at Panteion University of Social and Political Sciences (undergraduate) and The National and Kapodistrian University of Athens (postgraduate) and holds a PhD from the Institute of Theory of Speech of the University of Essex (U.K) where he attended on scholarship from the State Scholarships Foundation (IKY). Since March 2017 he coordinates a Council of Europe program on Roma access to justice in Greece, and since 2013 is a member of the Board of Directors of the Hellenic League for Human Rights (Secretary General, 2017-2019).
Fatos Malaj
Fatos Malaj is a researcher and Intercultural Mediator at the Decentralized Service's Immigration Directorate of Athens. He is the Founder and President of the organization Arogi.
Vania Nedeltcheva
Vania Nedeltcheva is a Bulgarian-born first generation immigrant living in Greece. She is currently working as a Migrant Counselor responsible for the Migrant Point EKA, Athens. Prior to joining the Greek Trade Unions she completed her Master's Degree in Sociology at University of Sofia and Psychology at the National and Kapodistrian University of Athens. In 2017 she obtained a MA of Gender Studies of Panteion University. As a migrant counselor she provides individual and group vocational counseling to EU citizens, migrants and refugees.
Nikos Odubitan
Nikos Odubitan is the Founder and Managing Director of Generation 2.0 for Rights, Equality & Diversity. He has over 15 years of experience in immigration and the second generation as well as in the organization and empowerment of migrant communities. He is also a paralegal and intercultural mediator. He studied at the Technological Educational Institute of Athens, where he received a diploma in Medical Engineering and he also obtained a diploma in Computer Engineering. He is currently pursuing further studies at the Greek Open University in the Department of European History.
Mohamadou Abdoulaye Sock
Sock Abdoulaye Mohamadou comes from Senegal where he pursued military studies as well as worked for the Agency for Aerial Navigation Safety. In Greece he has been involved in the organization and empowerment of migrant communities since 2005. He is a founding member of the Senegalese Association and currently serves as its President.  
Eleni Takou
Eleni Takou is Deputy Director and Head of Advocacy of HumanRights360. She has studied Communication, Political Science and Political Philosophy in Athens and Paris. She has worked in the Advocacy and Programs sector of several NGOs. In 2015 she served as Chief of Staff of the Minister for Migration Policy. Prior to this, she was the Coordinator of the Racist Violence Recording Network. She has been a member of the writing team of the Annual Yearbooks of Legislation and Jurisprudence on Migrants and Refugees (ed. Savvalas), until 2015. She is co-writer of the book Immigration in Greece. Eleven myths and more facts, published by the Rosa Luxemburg Foundation.