New website: Citizenship in practice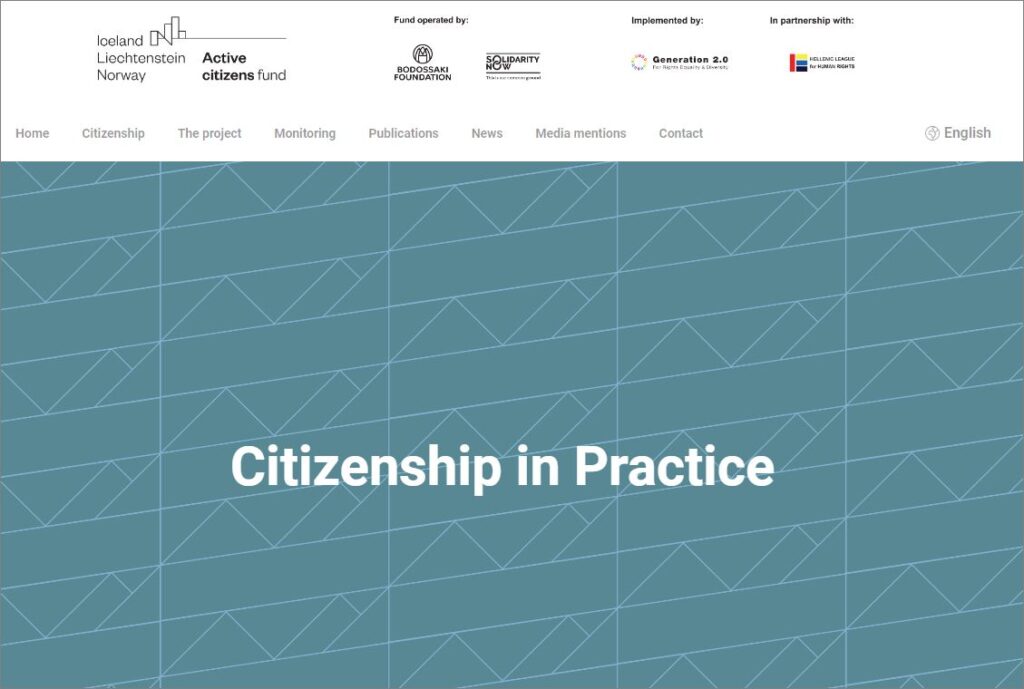 The website of the Citizenship in Practice project is now online! All the material that has been produced so far in the context of the project is gathered there, as well as useful information about citizenship in Greece. Through it, we want to enhance information and public awareness in relation to access to citizenship and promote our proposals for improving the relevant procedures.
The project "Citizenship in practice" responds for the first time to the need to evaluate the administrative process of granting citizenship in Greece, in order to contribute to the provision of equal access to this right. It seeks to suggest and propose solutions to improve the public administration of the process of granting citizenship. It is, therefore, addressed primarily to the Greek public administration, but the benefit of the beneficiaries is also taken into account. At the same time, it seeks to inform the public about the important issue of access to citizenship.
The project is being implemented under the Active citizens fund program, by Generation 2.0 for Rights, Equality & Diversity, and its partner, the Hellenic League for Human Rights.
The Active citizens fund in Greece is supported through a € 13.5 m grant from Iceland, Liechtenstein and Norway as part of the EEA Grants 2014 – 2021. The programme aims to develop the sustainability and capacity of the civil society sector in Greece, and to strengthen its role in promoting and safeguarding democratic procedures, active citizenship and human rights. The Fund Operator for the Active citizens fund in Greece is Bodossaki Foundation in consortium with SolidarityNow.
More information: www.activecitizensfund.gr/en/