New Generation Got Game Documentary

The annual New Generation Got Game intercultural basketball tournament, which is organized in Athens and Syros island by the organization Generation 2.0 for Rights, Equality & Diversity, is the setting of a documentary about the lives of youngsters with immigrant origins, who were born or/and raised in Greece. The camera follows the tournament and zooms in to the meaning of basketball in the everyday lives of those kids.
Sports are perceived as a means of effective integration and interaction, promoting values such as fair play and respect among young people, increasing visibility for kids with different backgrounds and facilitating at the same time the integration process and acceptance of the Greek society.
These youngsters speak on camera about basketball, racism and their experiences from the tournament. Giorgos Printezis takes part in the documentary, a Greek National team and Olympiakos Piraeus Club basketball player, who was an active supporter of the finals in Syros, but also of the whole tournament that had as a main purpose to spread the message of diversity in the new Greek society.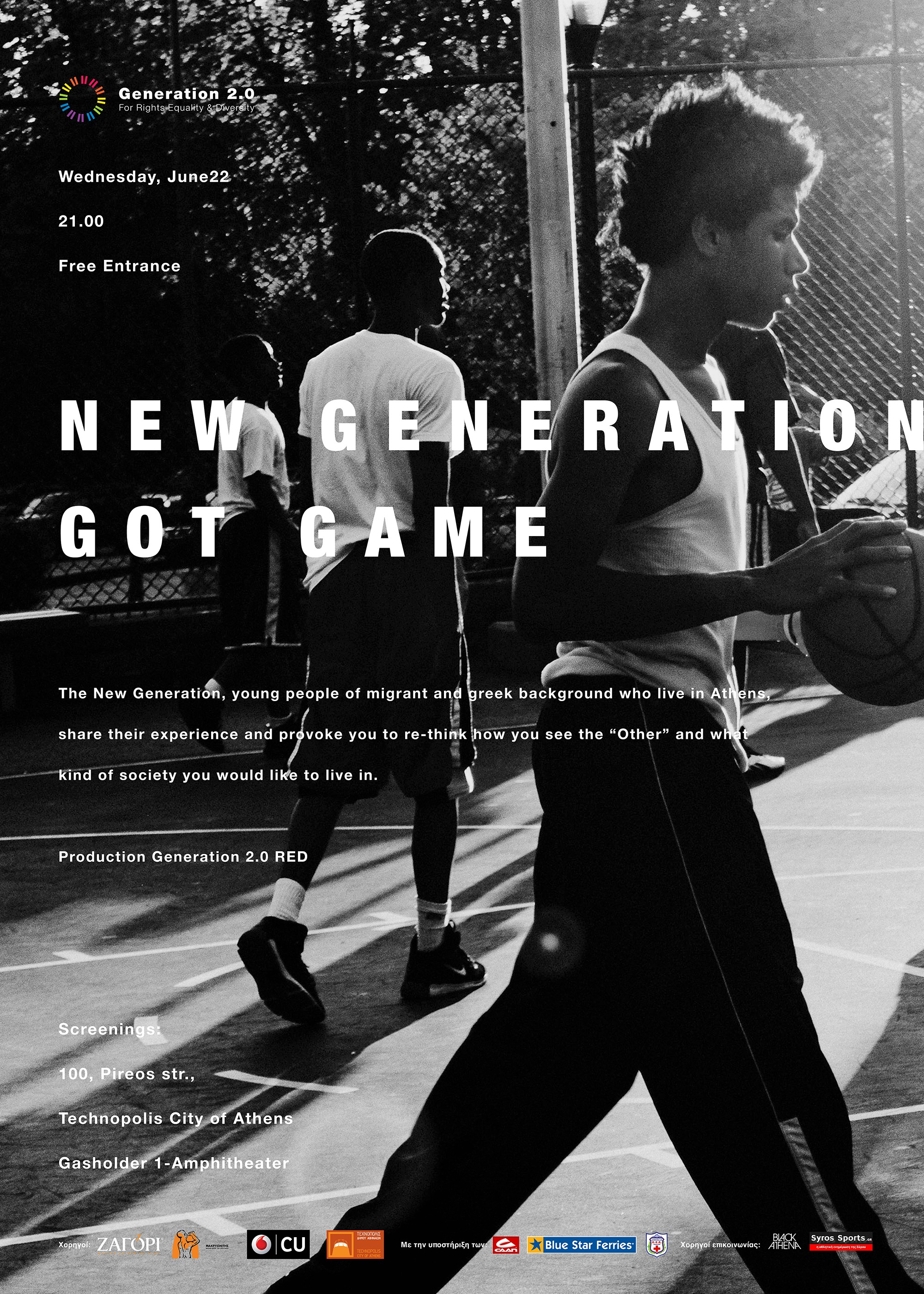 The documentary was screened in Technopolis, it has also travelled in various festivals in Greece, Thessaloniki Film Festival, Ierapetra Documentary Festival and Peloponnisos Doc Festival among others, and has now spread its wings towards Europe!