HipHop4Hope: hip hop culture & youth empowerment!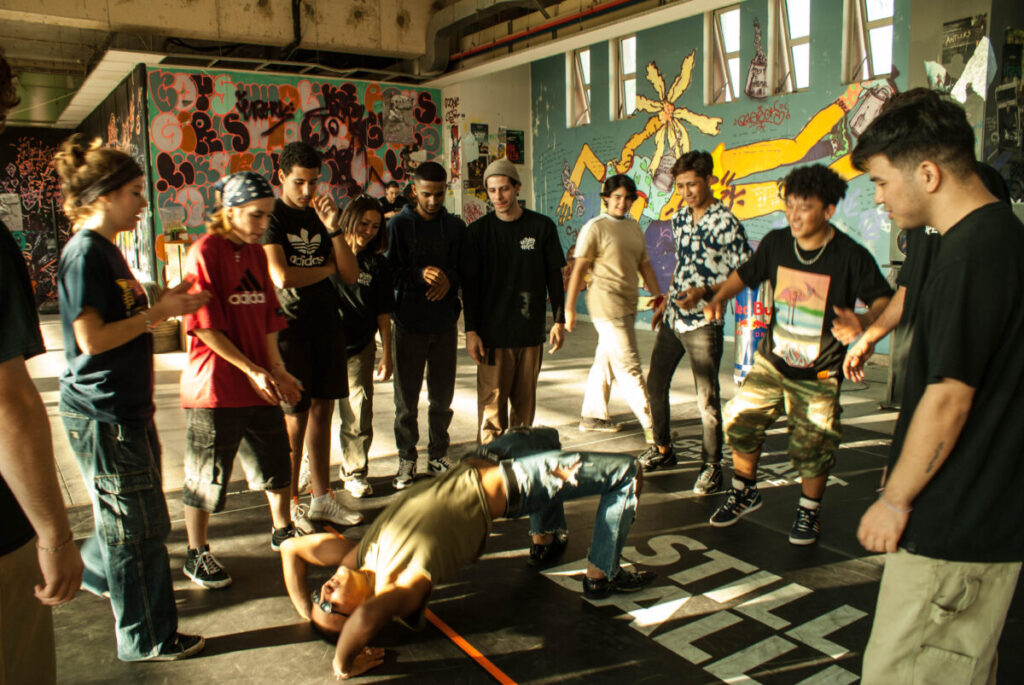 G2RED supports HipHop4Hope, a group of young kids promoting Hip Hop culture as a tool for self-expression and social change. Music, dance, connection and the feeling of belonging becomes real.
From the beginning Hip Hop culture has been a powerful tool for self-expression and social change. The nonprofit organization "HipHop4Hope" has harnessed the power of Hip Hop to empower youth from precarious living conditions in their communities. Founded in 2013, HipHop4Hope uses Hip Hop culture to help young people develop their personality, improve their wellbeing and create a sense of community. The organization is active in the Slums of Manila/Philippines and with refugee/migrant youth in Athens/Greece. Further several projects took place in the past in Germany and France.
The HipHop4Hope Team offers a range of programs and events that engage youth in creative expression, personal development and community building. The programs include:
Regular Classes: HipHop4Hope hosts regular Classes that teach young people various elements of the culture, such as DJing, Graffiti or Breakdancing. These classes are taught by experienced Hip Hop Artists who serve as mentors for the youth.
Community Events: HipHop4Hope hosts community events that bring together the HipHop4Hope students and the local HipHop scenes to celebrate Hip Hop culture and build connections. Young people get the chance to perform and showcase their talents. HipHop4Hope hosts open mic nights, talent shows, dance events, etc., that allow youth to express themselves and gain confidence in their abilities.
Mentorship: HipHop4Hope provides mentorship opportunities for youth, connecting them with experienced Hip Hop artists and other community leaders. This mentorship helps young people in their personal development and provides them with positive role models.
Through these programs, HipHop4Hope equips the youth with knowledge that they can direct their lives in a positive direction. As well as provide a safe and supportive space for young people to express themselves and connect with others who share the same interests.
The Team of HipHop4Hope has made a significant impact in the communities they serve. They have worked with youth in schools, community centers, on the streets and refugee camps, providing them with opportunities to learn and grow. The organization has also partnered with local community organizations and businesses to expand their reach and provide additional resources for youth.
HipHop4Hope is a testament to the power of Hip Hop culture to inspire and empower young people. Through their programs and events, they have helped countless youth develop the skills and confidence they need to succeed in life. To learn more about HipHop4Hope and their work, visit their website at www.hiphop4hope.com.