Α Pop-Up Concert for Diversity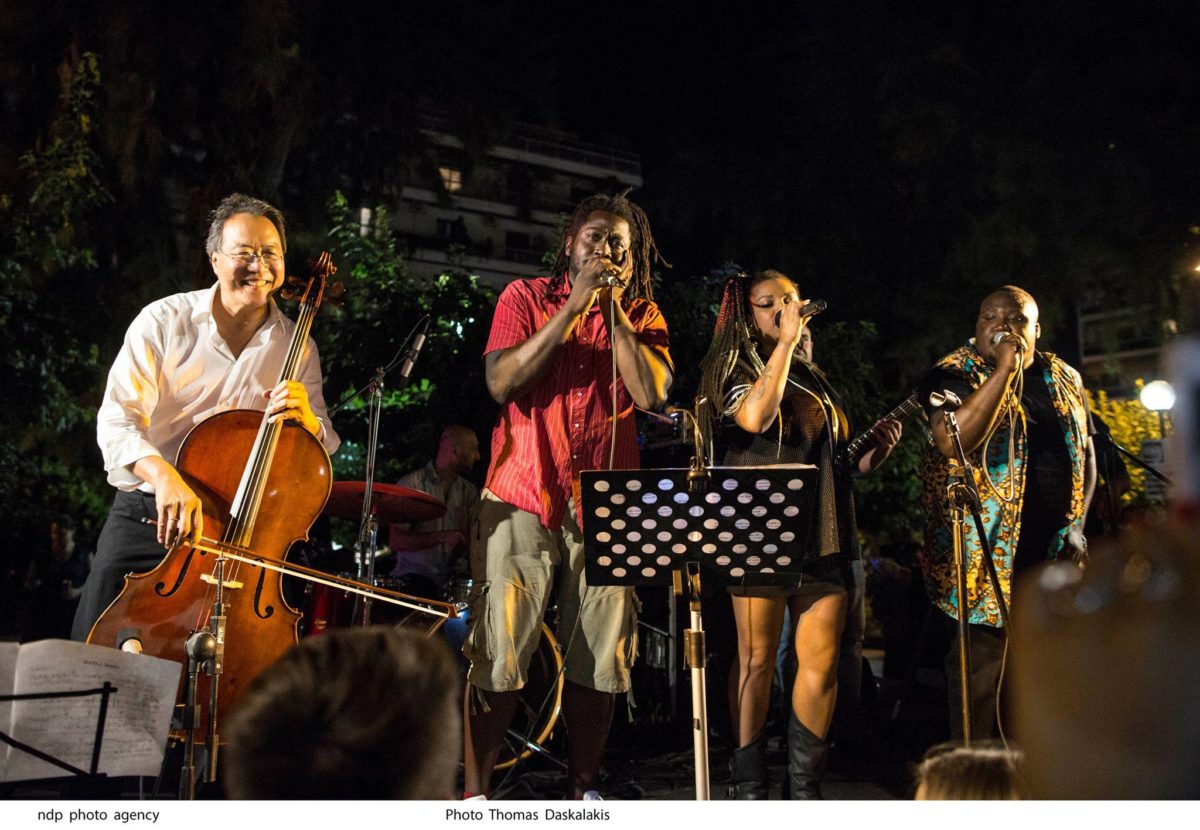 On the 29th of June Generation 2.0 for Rights, Equality & Diversity held its first Pop-Up Concert at Kypseli square! This event is part of Yo-Yo Ma's two-year Bach Project, a global series of performances, conversations, and events that ask how culture can help us to imagine and build a better future.
Working towards integration, acceptance and coexistence in a diverse Athenian and overall Greek society with equal opportunities for all, we organized this event to bring together people of varying ethnicities and social backgrounds living in Athens and Greece, through music.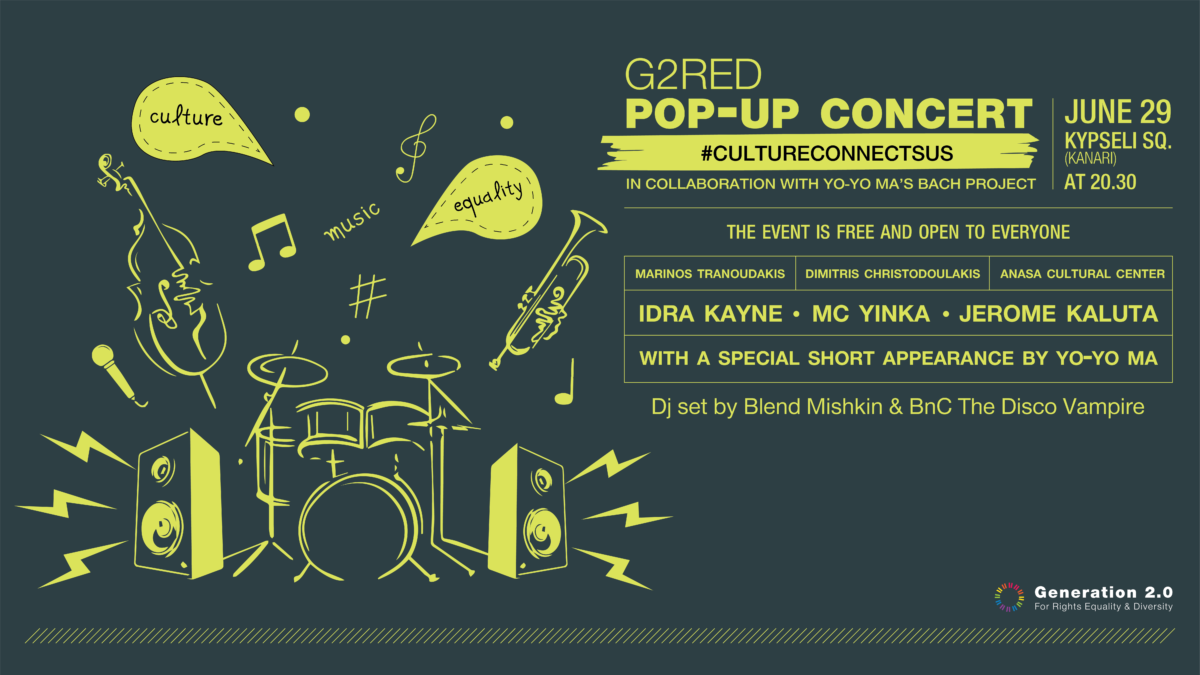 We want to thank Anasa Cultural Center, Marinos Tranoudakis and Dimitris Christodoulakis, Blend Mishkin and BnC The Disco Vampire, Mc Yinka, Idra Kayne and Jerome Kaluta, for participating and supporting this event. We especially like to thank Yo-Yo Ma, who with his participation demonstrated that culture and music can unite people. 
Finally, we thank all of you who came and supported this initiative with your presence, highlighted Kypseli's special character and sent an important message towards healthy coexistence in a diverse society!
This event was an opportunity for all of us to come together in a shared space to celebrate diversity and emphasize all that we have in common.
You can see the photo album here!
#cultureconnectsus