Web Developing Training Program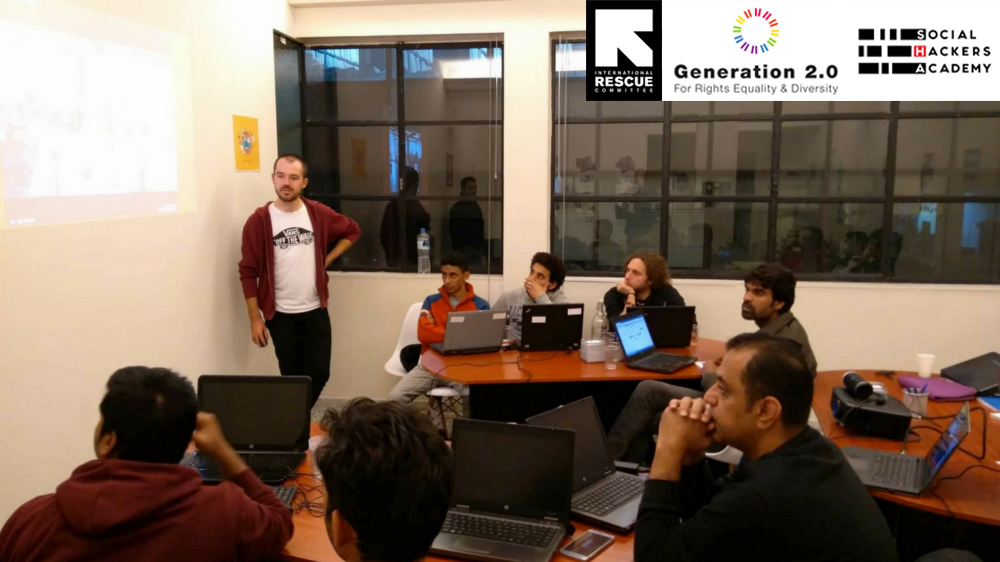 Generation 2.0 RED, in collaboration with The Social Hackers Academy and the support of International Rescue Committee, is launching a free-of-charge Coding School for asylum seekers and refugees at the end of February 2018.
The only prerequisites for you to enter the course are to be passionate for the world of web development and be proficient in the English language.
---
The Full Web Development Course consists of the following modules:
Introduction to HTML/CSS
Front-End Development
Back-End Development
Advanced Front-End Development
Full Stack Project
Certificates of attending different sets of programming languages are provided upon successful completion.
The training duration is 6,5 months, with 155 teaching hours in total and includes:
1 class per week from 18:00 to 22:30 (dinner is provided)
24/7 support to students through Slack by 17 volunteer developers
20 hours of Introduction to HTML/CSS module
Private one on one lessons are also a choice for those wishing it.
---
Students are expected to study for the training approximately 15-20 hours per week. Thus, the workload is big, but so are the benefits, as students will acquire in-depth knowledge of a high in demand skill in the market and expand their career opportunities.
In case where students do not possess a computer, the Social Hackers Academy provides one for the duration of the training. Students can also use the class space for doing homework and practice.
To apply for one of the limited spaces, you need to:
Write in less than 500 words why you want to study web development
Finish the HTML/CSS course where you will have support by The Social Hackers Academy
Create a website with the skills developed at the previous step
After successfully completing the procedure, move to the next modules.
Applications will be open until: 27/02/18
---
Extra curriculum activities:
Each student is assigned a business coach from ICF (International Coaching Federation)
A LinkedIn coach guides students in building a professional online profile
A career coach guides students in job interview preparation, soft skills development etc.