The Global Generation Party @ ROMANTSO BIOS!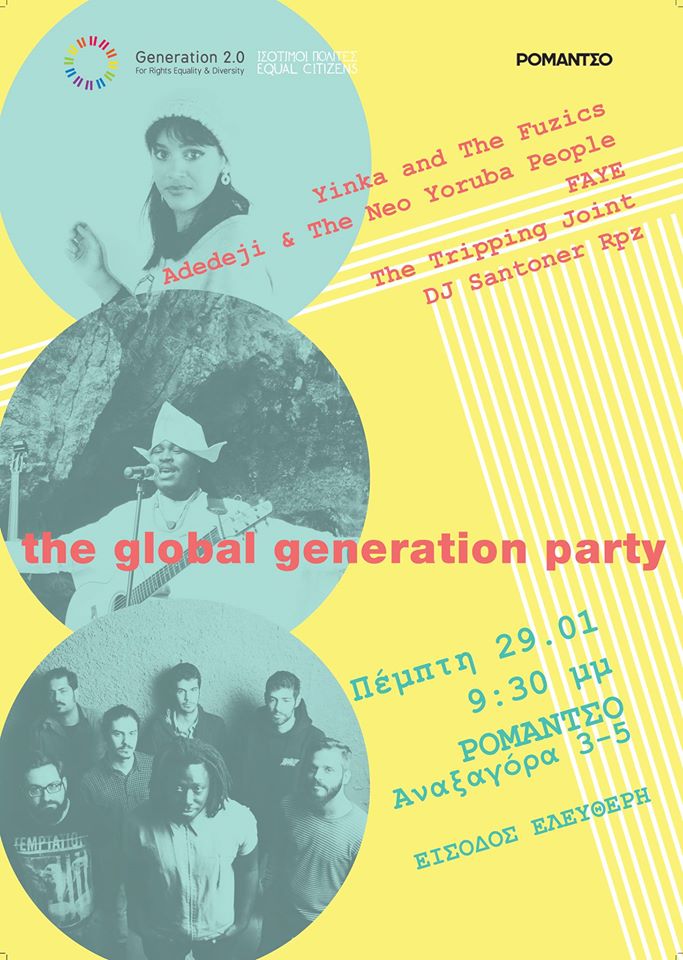 To support all together the "Equal Citizens" campaign in a different way!
Yinka and the Fuzics
Adedeji & The Neo Yoruba People
Lady Faye
The Tripping Joint
Dj Santoner Rpz
We will be waiting for you!
*ROMANTSO will give part of the revenue of the bar for the cause of the organization*
Find our event on Facebook here.
View photos from the event here.