INSIDEOUT: ATHENS
INSIDEOUT: ATHENS
A participatory work of art that celebrates the coexistence of communities in Athens
 Join us and put your mark on the streets of the city
9 & 16 of December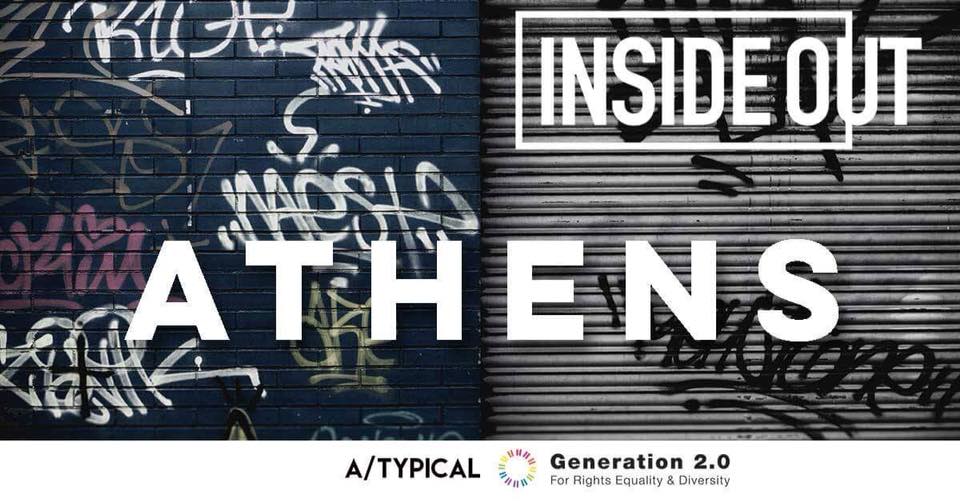 Generation 2.0 for Rights, Equality & Diversity in collaboration with the team A-typical bring in Athens the project by renowned street artist JR. We invite you to participate in the creation of a photographic project called InsideOut: Athens.
Inside Out Athens aims to underline the diversity of Athens and its multicultural character, claiming in its own way an equal coexistence of all members of society.
Our final goal is the co-creation of an artwork that will grace the streets of the city, through an educational process. The participants will photograph each other and then their portraits will be featured in selected buildings and spaces, creating a temporary artwork in the streets of Athens. Join us in sending our own message of unity, coexistence and interaction in the city!
The participants will have the opportunity to learn how to operate photographic equipment and at the same time they will gain basic knowledge of the theory and importance of photographic capture. At the end of the meetings, the participants will take portraits of each other and then they will together choose the photographs that will be featured.
Through two photography workshops we want to achieve the creation of a collaborative work of art from citizens of Athens of migratory decent. The participants will photograph each other and then their portraits will be featured in selected buildings and surfaces around the city. This ephemeral work of art in the public space will create a platform for the rights of immigrants and their children. At the same time, an exposition of all photographs will take place at the "Communitism" Gallery.
*The artwork will be created during the two meetings, which will last for approximately 2 hours each.
More info here.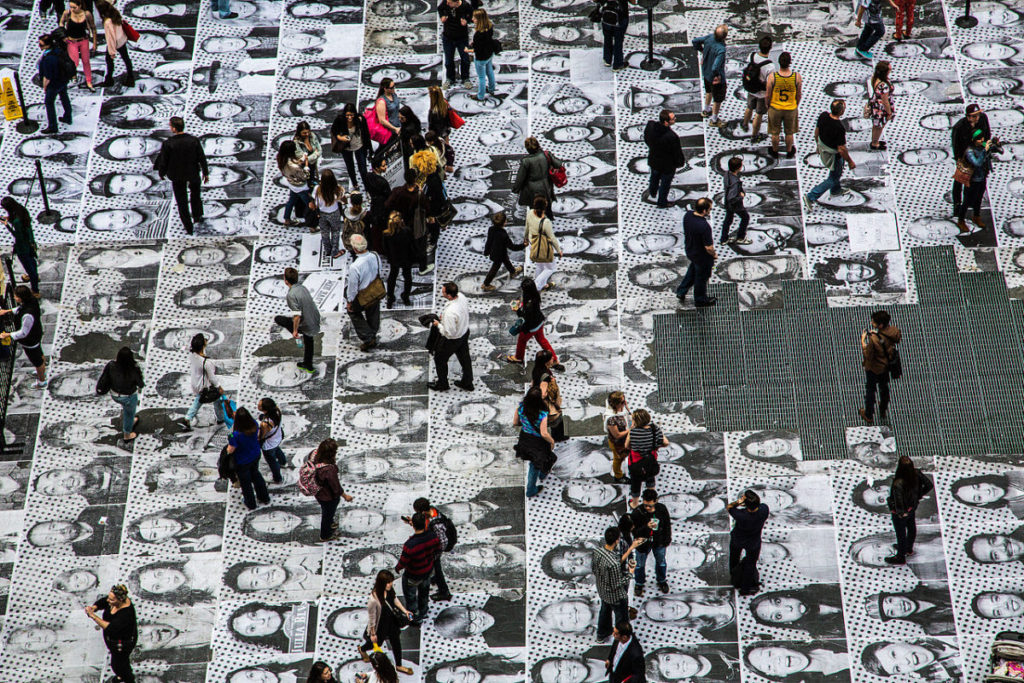 ---
ABOUT THE INSIDE OUT PROJECT
Inside Out is a large-scale participatory art project that transforms messages of personal identity into pieces of artistic work. Everyone is challenged to use black and white photographic portraits to discover, reveal and share the untold stories and images of people around the world. These digitally uploaded images are made into posters and sent back to the project's co-creators, for them to exhibit in their own communities. Posters can be placed anywhere, from a solitary image in an office window, to a wall of an abandoned building, or in a full stadium. These exhibitions will be documented, archived and be made available online at http://www.insideoutproject.net/. The INSIDE OUT project is a creation of the artist JR, recipient of the 2011 TED Prize (watch JR's TED talk here).