Cultural Mediation Training Program
Are you an asylum seeker or recognized refugee residing in Greece? Do you want to enhance your employability skills in the field or use your language competency to enter the job market as an interpreter/cultural mediator?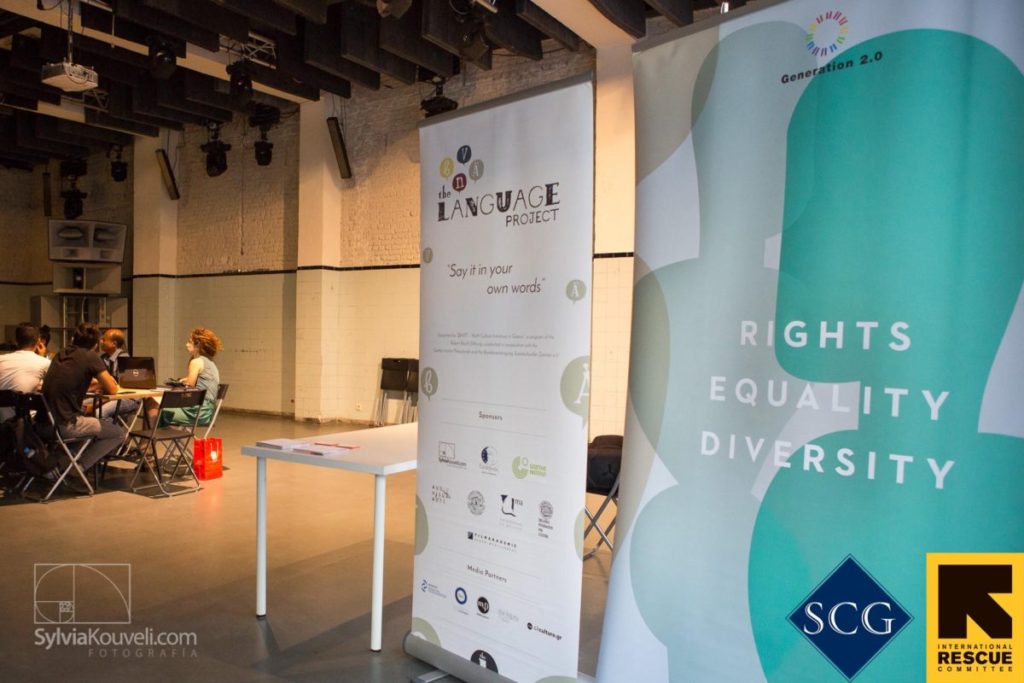 Generation 2.0 RED, in collaboration with The Language Project and the SCG – Scientific College of Greece and the support of the International Rescue Committee, offers a no-charge Cultural Mediation Training Program designed to cover the existing gaps in training cultural mediators, by combining general and theoretical education with specialized and practical application, while investing the time necessary for each topic. The aim of the program is to define the professional role of the Cultural Mediator.
The participants can develop skills and learn the tools that will shape them into competent and competitive professionals in this very particular occupational field. The program is accredited by the National Organization for the Certification of Qualifications & Vocational Guidance (EOPPEP).
Incorporating European best practices and contributions from professional and academic associations from the fields of translation and interpretation, the educational content leverages the experience gained from real-life practice, and familiarizes learners with the intricacies of relevant national institutional frameworks. On top of offering high quality services, this training program ensures that refugee and migrant population access their rights, facilitates their smoother integration, and enables the users of services (organizations, public and civil services, social and educational institutions) to assist beneficiaries with culturally appropriate services, suitable for their conditions and needs.
The program includes, among others, modules such as:
interpreting & translation techniques,
court interpreting,
cultural mediation in healthcare and public services,
code of conduct of the profession of cultural mediator
and interpreting in the asylum-seeking process.
---
What should I know before applying?
Age limitation: You have to be over 18 years old to participate
Instruction language: English
Native tongue: The program is open to all speakers of languages used daily in the humanitarian field under the refugee crisis.
Length and schedule: 100 hours of mandatory training
Days of classes: The classes will take place during working days (Monday-Friday) 18:00-21:00. The exact schedule will be announced early
Attendance is mandatory in order to receive a certificate of attendance.
Priority will be given to unemployed individuals
A selection procedure will take place as spaces are limited
Language level prerequisite: Proof of foreign language knowledge is required:
English language certificate B1 or higher, or high school diploma, or university degree, or any other relevant paper certifying the level.
In case you do not possess such a certificate, you will be required to take a language test before enrolling to the program.
Venue: SCG – Scientific College of Greece, Pindarou 14Α and Solonos 16, Kolonaki, 10673, Athens
---
To apply, please fill in the form here.
---
What important dates should I keep in mind?
Application deadline: Apply until 11/2/2018
Dates of training program: To be announced soon.
For questions or more information, please contact [email protected]