Choosing to dream – "I give all my force to this effort"
Our next interviewee is Henry Morris. He is 43 years old, from Nigeria and has been living in Greece for 13 years now. What to say about this guy? Full of energy, always smiling, more communicative than most of us, always up to something new and  willing to keep on going! Let's hear it from him.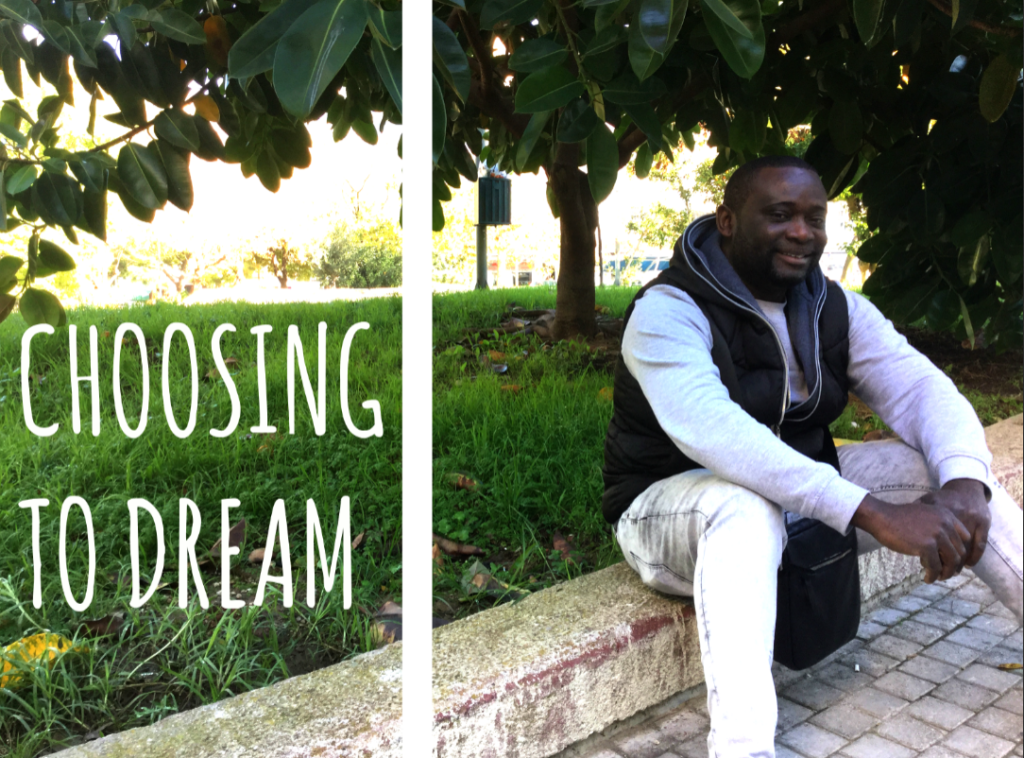 "I am occasionally working at a pastry shop in Glyfada, a job I found through a friend. I didn't study after high school and, before coming to Greece, I had been working as a waiter at a restaurant.
I had been searching for a job in Greece for more than half a year now and I believe the difficulty in finding a job was due to the barrier of language, since I don't speak Greek fluently.
The fact that I am constantly searching for a job and I give all my force to this effort is what I think played a big role in finding a job in Greece throughout the years I live here. I do feel though that I have lost job opportunities due to my age and sex. The career counselling service of Generation 2.0 RED has supported me in many ways, like getting prepared for an interview, showing me how to apply for positions etc.
Speaking the language is a very important factor in order to find a job in Greece, I think. That is why, my advice to other people, migrants and refugees, who are now searching for a job would be to try and learn the Greek language at a very good level, because that helps a lot in searching and also keeping a job!"
---
TIP:
When entering for the first time the labor market of a country, a fortunate thing to happen would be to be able to find a job totally matching our qualifications and interests and possibly our career so far. Usually, however, until we are able to speak the local language, build a network and understand how the labor market works, we may be offered positions in other industry fields or entry-level jobs.
Those opportunities could help us develop new skills that may be highly desired or help us understand the work ethics and the culture of the country and benefit us in improving our language skills. In most cases, that could be a positive experience for a certain period of time and this doesn't necessarily mean that we have to quit our initial dream, that of pursuing a career in our field.