Atonement for Walid Taleb, four years after the tortures he suffered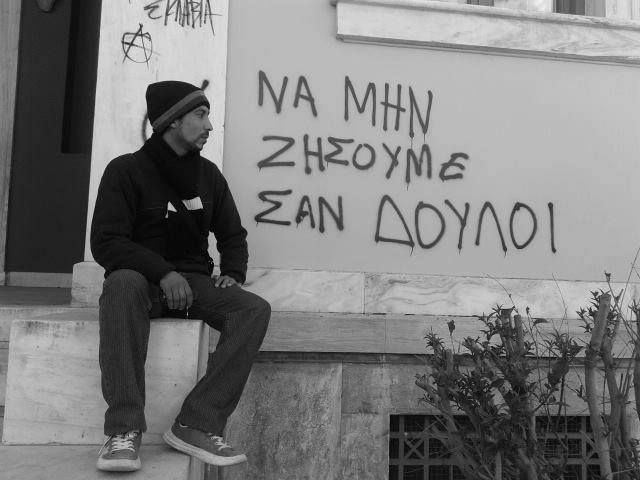 An end was put to the horrendous case that began in the summer of 2012, when Walid Taleb was found unconscious tied to a tree in Salamina, with an iron chain around his neck. Walid was working in a bakery on the island when he became a victim of racist violence and sexual abuse by four people.
After five postponements of the court, and with Walid – four years after the incident- still suffering from serious physical and psychological problems, the consulting of the five-member Appeal came to an end, finding all four defendants guilty.
The court imposed a prison sentence of 13 years to the former boss of Walid and owner of the bakery, George Sgourdas, 5 years on parole to his son, Stamatis Sgourdas, ten and nine years to George Zahariades and Frederick Zoto respectively, for the offenses of abduction, heavily intended physical harm and robbery.
The court was filled with solidarity organizations and people who waited years for that vindication. The November 28th was a much desired but not obvious victory, meaning that incidents of similar scale occur daily, with the state being unable to enforce justice. We should also note that, although the crime had racist characteristics, the case was not adjudicated accordingly, as that specific article of the code was not in place during the time.
Our thoughts are with the thousands of other victims of racist violence that remain in obscurity.
You can read the press release by the Racist Violence Recording Network (RVRN) here.