Thursday Job Adverts – Various Fields 7/10/2021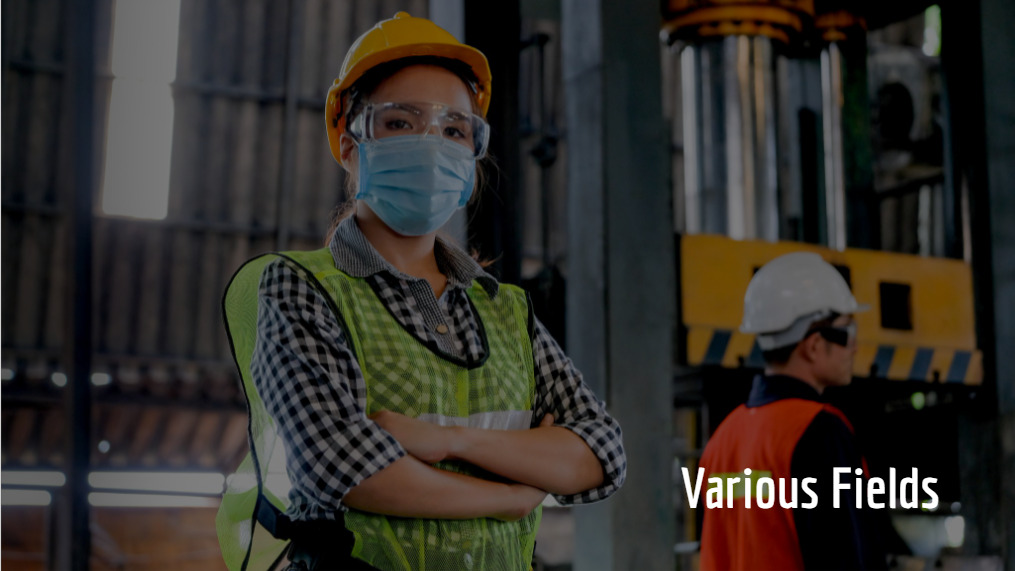 Υπάλληλος Τμήματος Ελέγχου Αποθεμάτων – Αεροδρόμιο (κωδ.: AESSC_0921)
Απαραίτητα Προσόντα:
Προσανατολισμός στην Εξυπηρέτηση του Πελάτη
Προσανατολισμός στο Αποτέλεσμα
Αποτελεσματική συνεργασία με συναδέλφους και προϊσταμένους
Ομαδικό πνεύμα
Πολύ καλή επικοινωνία
Απολυτήριο Λυκείου
Καλή γνώση Η/Υ MS Office Excel
Δυνατότητα εργασίας σε βάρδιες
Καλή γνώση Αγγλικών​
---
Short Form Scheduler
Candidate Profile:
At least 1-2 years of experience in the TV broadcast industry, including sufficient knowledge about presentation scheduling and or/ Programme Planning
Interest in local and international TV and Content landscape
Excellent Use of English
Awareness of international content trends.
Creativity and teamwork mentality
Highly self-motivated person and result-oriented
---
E-Shop Associate – Κορωπί
Απαραίτητα Προσόντα:
Προηγούμενη διετής εργασιακή εμπειρία σε αντίστοιχη θέση
Αναπτυγμένες ικανότητες οργάνωσης και επικοινωνίας
Καλή γνώση χειρισμού H/Y
Γνώση αγγλικών
Ικανότητα εργασίας σε συνθήκες πίεσης χρόνου
---
Office Assistant
The successful candidate for this Office Assistant position should have the following profile:
At least 2 years of experience as office assistant
Bachelor's Degree
Studies or work experience abroad will be an asset
Excellent command verbal and written in the English language (native level)
Excellent PC skills
Use of blind typing system, in both Greek and English
Multitasking
Attention to detail
Team spirit
Excellent communication and interpersonal skills
Flexible and able to work under pressure
Trustworthy, respectful, honest, loyal, discreet
---
French Customer Support – Reservations agent
Requirements
The role of the French Customer Support – Reservations Agent requires:
Native level of French
Advanced level of English
EU Passport
High school diploma or equivalent
Ability to adapt and excel in a fast-paced work environment
Handy with MS Windows and other computer applications
The passion and drive to make a difference
Relocation to Greece
---
English Examiners (Online Platform)
Candidate Profile:
Bachelor's degree in English Language or similar field (Linguistics, Education, ELT/TESOL) Or any undergraduate degree and a TEFL/TESOL qualification (Level 5 and above) from a recognized institution
Minimum 2 years' full-time TEFL teaching experience
Postgraduate, Research and/or Teaching Qualifications
Exceptional command of the English language (C2+), excellent fluency in spoken English
A very good level of IT literacy, familiarity with online communication platforms
---
Agent de Service à la clientèle
Requirements:
Qualifications requises d'Agent de Service à la Clientèlesont:
Parler un français parfait
Avoir un excellent niveau en anglais
Parler couramment l'anglais
Être à l'aise avec les technologies, taper rapidement au clavier et être orienté résultats
Avoir de solides compétences en communication écrite et verbale.
Avoir un esprit d'équipe et un esprit de service à la clientèle
---
Guest Service specialist (Concierge) – VIP Services
Requirements
The requirements of the Guest Service Representative (Concierge) – VIP Services are:
At least 1-2 years of previous experience in a similar position
Near Native level of English
Strong verbal and written communication skills
True desire to satisfy the needs of others in a fast-paced environment
Ability to interact with all guests and owners, internal and external, effectively with tact and diplomacy
Basic mathematical and calculator skills
Strong follow through skills
---
Ταμίας Θεάτρου
Προφίλ υποψηφίου:
Απαραίτητη εμπειρία ως ταμίας θεάτρου – συστατικές επιστολές θα εκτιμηθούν
Άριστη Γνώση συστημάτων viva tickets και συναφών πλατφορμών
Υπεύθυνος/η και συνεπής
Άμεση διαθεσιμότητα
---
Υπάλληλος Παράδοσης Οχημάτων
Απαραίτητα προσόντα:
Εμπειρία στον χώρο της αυτοκινητοβιομηχανίας (θα εκτιμηθεί)
Καλή γνώση της αγγλικής γλώσσας
Καλή γνώση Η/Υ
Εξοικείωση σε νέες τεχνολογίες
Άριστη ικανότητα επικοινωνίας και μεταδοτικότητας
Ικανότητα οργάνωσης, προγραμματισμού και σωστής διαχείρισης χρόνου
---
Handyman – Τεχνίτης γενικών καθηκόντων
Αντικείμενο θέσης εργασίας:
Οικοδομικές εργασίες
Ξυλουργικές εργασίες
Ελαιοχρωματισμοί
Συντήρηση πορτών & παραθύρων
Έλεγχος κτιρίων & εγκαταστάσεων για τον εντοπισμό τυχόν προβλημάτων
Επισκευή ή αντικατάσταση ελαττωματικών μονάδων εξοπλισμού & κατασκευών
Γενικές υποστηρικτικές εργασίες.
Handyman-General duties technician
Building
Carpentry
Wall painting
Doors and windows maintenance
Building control for possible problems
Equipment repair & replacement
General support tasks
---
Παρασκευαστής Αποχρώσεων Μελανιών – ΒΙ.ΠΑ. Αυλώνα
Προφίλ υποψηφίου:
Απόφοιτος ΤΕΙ ή τεχνικής σχολής επιθυμητό
Επιθυμητή προϋπηρεσία στον κλάδο της χημικής βιομηχανίας ή των εκτυπώσεων εύκαμπτης συσκευασίας
Ικανότητα διαχείρισης χρόνου και προτεραιοτήτων ώστε να τηρούνται οι προθεσμίες εργασιών
Inks production manufacturer-Avlonas
Technical school graduate
Work experience in chemical industry or flexible packaging printing is desired
Time management skills
---
Μηχανικός Αυτοκινήτων 
Απαιτούμενα προσόντα:
Άριστη γνώση Μηχανολογίας Αυτοκινήτου
Τουλάχιστον 2 χρόνια εμπειρία σε παρόμοια θέση
Εξειδίκευση / πιστοποίηση σεμιναρίων αυτοκινητοβιομηχανίας
Καλά οργανωτικά και επικοινωνιακά στοιχεία
Εκπληρωμένες στρατιωτικές υποχρεώσεις
Car Mechanic
Excellent command of car mechanics
At least 2 years of work experience in relevant position
Specialisation/certification in automobile industry
Good organizational and communicational skills
---
Receptionist – Σαντορίνη
Παρέχεται διαμονή.
Aποστολή βιογραφικού με πρόσφατη φωτογραφία.
Receptionist-Santorini
Accommodation is offered
CVs with recent photograph
---
Εργάτες Αποθήκης – Ασπρόπυργος
Πρωινές και απογευματινές βάρδιες.
Γυναίκες και άνδρες, ικανοποιητικές αποδοχές
Διατίθεται εταιρικο μέσο για τη μετακινηση.
Warehouse employees (Women and men)-Aspropyrgos
Morning and afternoon shifts
Corporate means of transport is offered
---
Υπάλληλος Γραφείου Αποθήκης – Αεροδρόμιο-Κωδ.: AESWHOFF_1021
Απαραίτητα προσόντα:
Προσανατολισμός στην εξυπηρέτηση του πελάτη
Προσανατολισμός στο αποτέλεσμα
Αποτελεσματική συνεργασία με συναδέλφους και προϊσταμένους
Ομαδικό πνεύμα
Πολύ καλή επικοινωνία
Απολυτήριο λυκείου
Καλή γνώση Η/Υ, MS Office, Excel
Δυνατότητα εργασίας σε βάρδιες
Καλή γνώση αγγλικών
Warehouse office employee-Airport-Code: AESWHOFF_1021
Customer-oriented
Results-oriented
Team spirit
Very good communication skills
High school degree
Good command of computer, MS Office, Excel
Ability to work in shifts
Good command of English
---
Χειριστής Ανυψωτικού Μηχανήματος (Clark)
Ελάχιστα τυπικά προσόντα:
Δίπλωμα χειριστή ανυψωτικού μηχανήματος (clark)
Απολυτήριο λυκείου
Προϋπηρεσία σε σχετικό αντικείμενο εργασίας
Εκπληρωμένες στρατιωτικές υποχρεώσεις για άνδρες υποψηφίους
Forklift operator
Forklift use diploma
High school degree
Work experience in relevant position
---
Μοδίστρα/Γαζώτρια – Μύκονος
με γνώση κοπής και ραφής υφασμάτων και ταπετσαρίας.
Προσφέρεται διαμονή εντός ξενοδοχείο και διατροφή .
Seamstress-Mykonos
Skills in cutting and sewing textiles and upholstery
Accommodation and meals are offered
---
Κατασκευάστρια Φασόν
Προσόντα:
Άριστη γνώση στην κατασκευή κοσμημάτων
Βασικές γνώση χειρισμού Η/Υ
Οργανωτικό προφίλ και ικανότητα ιεράρχησης προτεραιοτήτων
Woman Manufacturer (for outwork)
Excellent skills in jewellery making
Basic command of computer
Organisational skills and time management skills
---
Graphic Designer
In order for your profile to match the graphic designer position, you need to have the following skills:
Excellent use of PowerPoint in terms of graphic, layouts and presentations
2+ years of experience as a digital graphic designer
Experience in social media design, web design and infographics
Good communication skills and team spirit
Creative thinking and attention to detail
Completed military obligations, if applicable
---
Καθαριστής/τρια – Χολαργός
από φιλανθρωπικό σωματείο με ΑμΕΑ για 6ωρη απασχόληση.
Cleaning employee – Holargos
For 6-hour employment at an organisation of people with disabilities
---
Καθαριστής-τρια – Κολωνάκι
Cleaning employee -Kolonaki
---
Καθαρίστρια
Απαραίτητα προσόντα:
Προϋπηρεσία σε αντίστοιχη θέση
Άνεση στην επικοινωνία
Cleaning employee (woman)
Work experience in relevant position
Communication skills
---
Delivery Driver
If you are interested in theDelivery Driver position you should confirm that you acquire the following:
your own vehicle
drivers licence
excellent communication and customer oriented skills
sufficient usage of Greek and English language
---
Οδηγός (Courier)
Προφίλ υποψηφίου:
Κάτοχος διπλώματος οδήγησης για δίκυκλο και αυτοκίνητο
Επιθυμητή αντίστοιχη προϋπηρεσία
Ικανότητα ανάγνωσης χάρτη
Επαγγελματισμός
Άμεση διαθεσιμότητα
Courier
Motorbike and car driving licenses
Work experience is desired
Ability to read a map
Professionalism
Immediate availability
---
Software Engineers, embedded
Required skills:
a talented software engineer, passionate about embedded SW,
willing to take on challenges,
an analytical-, problem solving- and quantitative ability,
able to adapt quickly to new and challenging technical and business related environment,
a fast learner, able to work independently,
a team player, with strong communication skills, able to cooperate with others within a multi-national environment,
flexible enough to work in a fast paced environment, according to the customer's mentality,
willing to be part of a very dynamically working company,
University Degree in Computer Science, Electrical-/ Electronics Engineering or relevant discipline
Hands on experience in embedded SW and/or network stack development in C
Familiar with ISO OSI model and especially levels L1, L2, L3
Experience with Debuggers and Debugging (eg. GDB and/or other Linux based debuggers),
Experience with Linux
Processes orientation, willing to follow Software development processes
Strong oral and written communication skills in English
---
Βοηθός Χειριστή Μηχανής – Καπανδρίτι Αττικής
Απαραίτητα προσόντα:
Πτυχίο τεχνικής κατεύθυνσης (Τ.Ε.Ι. – Τ.Ε.Ε. – Τ.Ε.Λ) Ηλεκτρολόγου, Μηχανικού, Αυτοματιστή (Επιθυμητό)
Προϋπηρεσία 3-5 έτη σε βιομηχανία (Επιθυμητή)
Βασικές γνώσεις χειρισμού Η/Υ
Ικανότητα επικοινωνίας και συνεργασίας
Στρατιωτικές υποχρεώσεις εκπληρωμένες για άντρες υποψήφιους
Machine operator assistant-Kapandriti, Attiki
Degree in Electrical Engineering/Engineering/Automation (desired)
Work experience 3-5 years old in industry (desired)
Basic command of computer
Communication skills
---
Πιτσαϊόλο (μάγειρας πίτσας) – Γαλάτσι
Pizza cook
---
Βοηθός Σερβιτόρου – Αθήνα
Απαραίτητα προσόντα:
Πτυχίο σχολής Ξενοδοχειακών / Τουριστικών Επαγγελμάτων
Τουλάχιστον 2 χρόνια επαγγελματική εμπειρία σε αντίστοιχη θέση σε ξενοδοχεία 5*
Άριστη γνώση αγγλικής γλώσσας
Γνώση και χρήση HIT POS/PDA
Ομαδικό πνεύμα εργασίας
Υπευθυνότητα και συνέπεια
---
Waiter Assistant-Athens
Tourism degree
At least 2 years of work experience in relevant positions in hotels 5*
Excellent command of English
Command of HIT POS/PDA
Team spirit
Responsibility and punctuality
---
Cooks
Requirements:
Degree in Hospitality | Tourism.
At least 2 years kitchen experience, preferably in city hotels.
Proven ability to consistently meet service standards and exceed guest expectations.
Ability to work effectively in a team environment and take initiative.
A passion for food and beverage experience; positive and open-mind attitude with high energy.
Dynamic personality, creative and innovative.
A detailed CV with a recent photo
---
Τεχνικός Η/Υ
Ο/η ιδανικός υποψήφιος-α θα πρέπει να διαθέτει:
Ικανότητες αντίληψης και κατανόησης σε θέματα τεχνολογίας.
Ευχέρεια στην επικοινωνία και να του αρέσει να βοηθάει τους πελάτες με τις γνώσεις του.
Πάθος για την τεχνολογία και τις εξελίξεις στην τεχνολογία.
Να αναζητά συνεχώς ευκαιρίες για μάθηση και εξέλιξη.
Ομαδικότητα και προσήλωση σε στόχους παραγωγικότητας.
---
Computer technician
Perception and comprehension of technology matters
Communication skills and customer service
Passion for technology
Seeking always learning opportunities & self-development
Team spirit and attention to performance goals
---
Java Developer – Athens
Profiles Required:
Minimum 3-4 years of working experience as a Java developer
Strong capability in J2EE and Spring Framework
Hands-on experience on one of the established Java Application Servers
Degree in Computer Science, Mathematics or similar
Smooth communication in both Greek and English
Be a team player, willing to learn and adapt to project procedures and timeline
---
IT Helpdesk Officer
Your main qualifications/skills:
Proven experience of 2 – 5 years in a similar position
Degree/Diploma in Information technology
Knowledge of MS Office 365, MS Teams (Essential), Windows 10, Windows Server (Essential), Mobile OS, WiFi.
Fluency in English
Experience in ticketing Software would be a plus
Knowledge of hospitality software and business would be a plus
Certification and previous experience in Networking would be a plus
---
Χειριστής Μηχανής Συσκευασίας
Προφίλ υποψηφίου:
Πτυχίο ΙΕΚ ή τεχνικής σχολής με κατεύθυνση μηχανολογίας ή ηλεκτρολογίας
Εργασιακή εμπειρία 1-2 έτη σε παρεμφερή εργασία, κατά προτίμηση σε τρόφιμα
Καλή γνώση αγγλικών και H/Y
Δυνατότητα εργασίας σε κυλιόμενες βάρδιες – εξαήμερη απασχόληση
Εκπληρωμένες στρατιωτικές υποχρεώσεις
Production machine operator
Technical school graduate in engineering/electrical engineering
Work experience of 1-2 years in relevant position, preferably in food production
Good command of English and computer
Ability to work in rotating shift-6-day work
---
Εργάτης-τρια Αποθήκης – Οινόφυτα
Προφίλ υποψηφίου:
Απόφοιτος γυμνασίου / λυκείου
Επιθυμητή προϋπηρεσία σε αντίστοιχη θέση
Ικανοποιητική κατανόηση της ελληνικής γλώσσας τόσο γραπτά, όσο και προφορικά
Ομαδικό πνεύμα συνεργασίας
Υπευθυνότητα
---
Νυχτερινός Υπάλληλος Υποδοχής
Aπαραίτητα προσόντα:
Τουλάχιστον 3ετής προϋπηρεσία σε ανάλογη θέση σε ξενοδοχεία 4 ή 5 αστέρων
Ευελιξία, προσαρμοστικότητα, ομαδικό πνεύμα
Συνέπεια, επαγγελματική εμφάνιση και συμπεριφορά
Υψηλό αίσθημα ευθύνης προς την άριστη εξυπηρέτηση πελατών
Άριστη γνώση της αγγλικής γλώσσας και ιδανικά μιας δεύτερης και τρίτης γλώσσας
Άριστη γνώση συστημάτων διαχείρισης κρατήσεων και ηλεκτρονικών υπολογιστών
---
Παρκαδόρος
Απαραίτητα προσόντα:
Τουλάχιστον 2 χρόνια προϋπηρεσία σε αντίστοιχη θέση
Καλή γνώση της αγγλικής γλώσσας
Valet
At least 2 years work experience in a relevant position
Good command of English