Thursday Job Adverts – Various Fields – 28/4/2022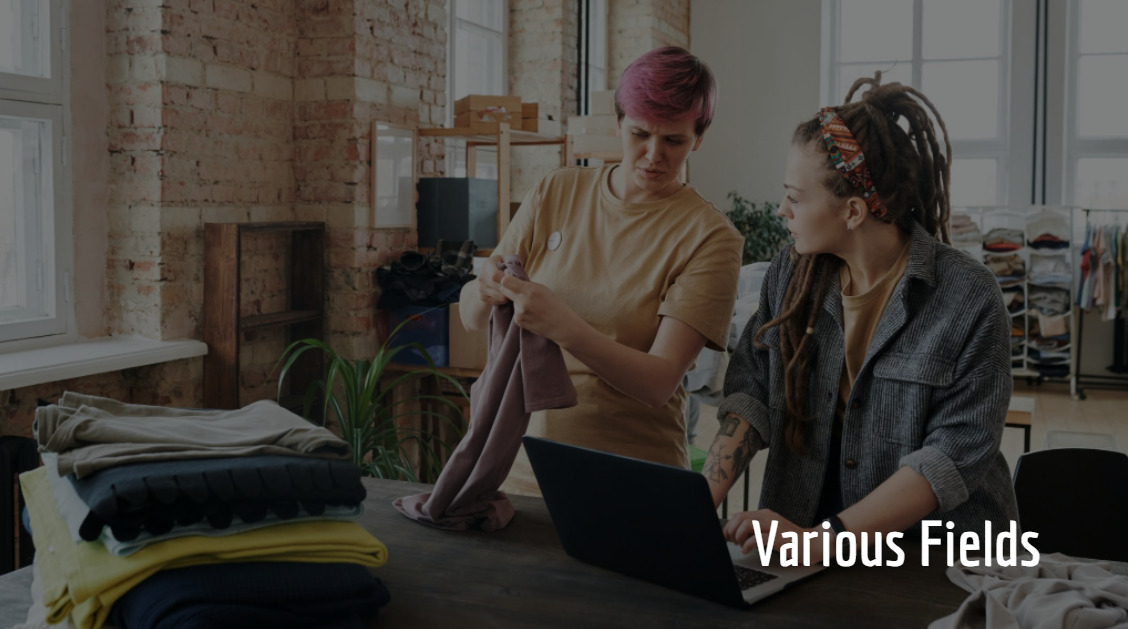 Beach Boys – Vouliagmeni
Qualification Standards:
Must be fluent in English and knowledge of any additional language(s) is a plus

Minimum of one year of experience working in a similar role is essential

Previous experience in the tourism industry or in the FMCG sector is preferred
Candidate Specific Skills:
Be highly organized with attention to detail

Have strong customer service skills with positive attitude

Be highly professional in appearance, character and conduct

Have excellent interpersonal and communication skills

Show high levels of efficiency

Be able to work under pressure both as part of a team and also working on own initiative
CV with a photo
---
Host / Hostess – Kavouri
Minimum 1-year experience in a Host role in a luxury restaurant

Experience in using online booking systems

Experience in using POS system would be advantageous
---
Αχθοφόρος – Κως
Καλή γνώση Αγγλικής γλώσσας

Γνώση Γερμανικής γλώσσας θα θεωρηθεί επιπλέον προσόν.

Άριστη χρήση Η/Υ.

Ανάλογη προϋπηρεσία σε αντίστοιχα ξενοδοχεία 4* & 5*.

Επικοινωνιακές και οργανωτικές δεξιότητες.

Ευελιξία, προσαρμοστικότητα και ομαδικό πνεύμα.
Δυνατότητα διαμονής (αφορά κατοίκους εκτός περιοχής)
Groom – Kos
Good knowledge of English

Knowledge of German will be considered an additional qualification.

Excellent knowledge of PCs.

Similar experience in 4 * & 5 * hotels.

Communication and organizational skills.

Flexibility, adaptability and team spirit.
Accommodation is provided 
---
Waiter / Waitress – Skiathos
Tourism School graduate

At least 3 years working experience in similar position preferably in a 5* or luxury hotel

Perfect knowledge of English. The knowledge of a second foreign language will be considered an added value.

Organizational skills

Keyboard/Computer skills

Analytical and numerical skills

Professionalism

Communication skills (written/verbal)

Strong Technical skills

Guest focus

Effective complaint handling

Selling & marketing skills

Team Spirit
Offered: Accommodation & Meals
CV with a recent photo
---
Receptionist – Αίγινα 
Απαραίτητα προσόντα ιδανικού υποψηφίου:

Απόφοιτος/η τουριστικής σχολής

Επαγγελματική εμπειρία τουλάχιστον 2 χρόνων σε αντίστοιχη θέση

Άριστη γνώση της αγγλικής γλώσσας

Γνώση δεύτερης ξένης γλώσσας (επιθυμητή)

Καλή γνώση χειρισμού Η/Υ (PMS PROTEL)

Άριστη ικανότητα στην επικοινωνία και την ανάπτυξη διαπροσωπικών σχέσεων

Ικανότητα διαχείρισης προβλημάτων και άμεση εξεύρεση λύσεων

Προσανατολισμός στην εξυπηρέτηση και στην ικανοποίηση του πελάτη

Εχεμύθεια, ομαδικότητα, πνεύμα συνεργασίας
Προσφέρονται: διαμονή & διατροφή
Receptionist – Aegina
Tourism school graduate

Professional experience of at least 2 years in a similar position

Excellent knowledge of English

Knowledge of a second foreign language (desirable)

Good computer skills (PMS PROTEL)

Excellent communication skills

Ability to manage problems and find solutions immediately

Customer service orientation

Confidentiality, teamwork, cooperation spirit
Offered: accommodation & food
---
Βοηθός Πλυντηρίων – Σαντορίνη
2+ χρόνια εμπειρία σε παρόμοια θέση σε ξενοδοχείο 5*, πολυτελείας, boutique hotel

Πνεύμα ομαδικής εργασίας, συνεργασιμότητα

Δυνατότητα εκτέλεσης εργασίας υπό συνθήκες πίεσης
Προσφέρονται: Διαμονή και ημιδιατροφή
Laundry Assistant – Santorini
2+ years of experience in a similar position in a 5 * hotel, luxury, boutique hotel

Teamwork spirit, collaboration

Ability to work under pressure 
Offered: Accommodation and half board
---
Καμαριέρα – Αθήνα
2-3 έτη προϋπηρεσίας σε αντίστοιχη θέση σε ξενοδοχεία 4 ή 5 αστέρων πόλης

Γνώση της ελληνικής γλώσσας και επιθυμητή η γνώση της αγγλικής γλώσσας

Πολύ καλές ικανότητες επικοινωνίας, συνεργασίας, οργάνωσης και διαχείρισης χρόνου

Πολύ καλή επικοινωνιακή σχέση με τους πελάτες

Ομαδικό πνεύμα

Ευχάριστη προσωπικότητα
Maid – Athens
2-3 years of experience in a similar position in 4 or 5 star city hotels

Knowledge of the Greek language and knowledge of the English language is desirable

Very good communication, collaboration, organization and time management skills

Very good relationship with customers

Team Spirit

Pleasant personality
---
Υπάλληλος Αποθήκης – Μοσχάτο
Απολυτήριο λυκείου

Προϋπηρεσία σε περιβάλλον αποθήκης

Συνέπεια και ομαδικότητα
CV με πρόσφατη φωτογραφία
Warehouse Employee – Moschato
High school graduate

Previous experience in a warehouse 

Consistency and teamwork
CV with a recent photo
---
Arabic Business Development Officer – Athens
Degree in Business, Marketing, Finance or related

Native level in Arabic 

Fluency in English and Greek

PC literacy
---
English Business Development Representative
Native level in English

PC literacy
---
Portuguese Customer Support Agent – Athens
A native level of Portuguese

Fluency in English

PC literacy and knowledge of financial terms would be a plus 

Valid work permit in Greece
---
Εκπρόσωπος Τηλεφωνικών Πωλήσεων – Αττική 
Ευχέρεια λόγου

Διαπραγματευτικές δεξιότητες

Δυναμικός χαρακτήρας

Γρήγορη αντίληψη

Συνέπεια

Ομαδικό και φιλόδοξο πνεύμα

Όρεξη για εξέλιξη

Βασικές γνώσεις υπολογιστών

Τυχόν προϋπηρεσία θα συνεκτιμηθεί
---
French Customer Care Agent – Work from Home
Native or near native level of the French language

Adequacy in English

An internet speed minimum of 4.0 Mb/s download and 0,5 Mb/s upload

PC literacy

Flexibility to work in shifts

Strong communication skills, both written and verbal

Client centric mindset
---
Arabic Customer Care Officer – Athens
Native level in Arabic

Fluency in English

A full access work permit for Greece 

PC literacy
---
Οδηγοί για Supermarket – Αθήνα 
Δίπλωμα για Van

Υπεύθυνος, οργανωτικός, εργατικός

Ομαδικό πνεύμα εργασίας, προσοχή στη λεπτομέρεια

Δεν απαιτείται επαγγελματικό δίπλωμα οδήγησης
Drivers for Supermarket – Athens
Van driving license

Responsible, organizational skills, hardworking

Teamwork spirit, attention to detail

No professional driving license required
---
Οδηγός / Βοηθός Αποθήκης – Μεταμόρφωση
Δίπλωμα οδήγησης B κατηγορίας

Βασικές γνώσεις Η/Υ

Προϋπηρεσία σε διαδικασίες logistics
Driver / Warehouse Assistant – Metamorfosi
Driving license B' Category

Basic computer knowledge

Previous experience in logistics processes
---
Εργάτης Παραγωγής – Κορωπί
Απόφοιτος Λυκείου, ΕΠΑΛ, ΙΕΚ ή ΤΕΙ 
Production Worker – Koropi
High School, EPAL, IEK or TEI graduate
---
Άτομο για Φροντίδα Ηλικιωμένης – Αθήνα & Σκόπελος
Ευχάριστη προσωπικότητα 

Γνώση και εμπειρία διαχείρισης ηλικιωμένων 

Επιθυμητή η κατοχή διπλώματος αυτοκινήτου 

Γνώση περιήγησης στο διαδίκτυο
Παρέχεται διαμονή: Σκόπελος και Αθήνα
Caregiver for Elderly Care – Athens & Skopelos
Pleasant personality

Knowledge and experience of taking care the elderly

Car license is desirable

Knowledge of the Internet 
Accommodation provided in Skopelos and Athens
---
Cleaning Lady – Vouliagmeni
CV with a photo
---
Βοηθός Λογιστή – Ηλιούπολη
Πτυχίο ΑΕΙ/ΤΕΙ Λογιστικής ή Οικονομικής Κατεύθυνσης

Γνώση του ERP Navision θα εκτιμηθεί ως επιπλέον προσόν.

Άριστη γνώση του MS Office και εξοικείωση με τη χρήση συστημάτων

Πολύ καλή γνώση αγγλικών, γραπτά και προφορικά

Οργανωτικότητα και ικανότητα τήρησης χρονοδιαγραμμάτων

Επιθυμητή η εργασιακή εμπειρία τουλάχιστον 6 μηνών σε αντίστοιχη θέση
---
Χειριστής Μηχανών Παραγωγής – Ωρωπός 
Απόφοιτος Λυκείου, ΕΠΑΛ, ΙΕΚ ή ΤΕΙ
Τηλ: 6952361070
email: [email protected]
Production Machine Operator – Oropos
High School, EPAL, IEK or TEI graduate
Tel: 6952361070
email: [email protected]
---
Πωλήτριες – Αττική 
Πνεύμα ομαδικότητας και συνεργασίας

Ευχάριστη προσωπικότητα με προσανατολισμό στον πελάτη

Ανεπτυγμένη ικανότητα επικοινωνίας και οργάνωσης

Ευγένεια, τιμιότητα και ακεραιότητα χαρακτήρα
Saleswomen – Attica
Τeamwork and cooperation spirit

Pleasant personality with customer service orientation

Excellent communication and organization skills

Courtesy, honesty and integrity
---
Ηλεκτροτεχνίτες – Αττική 
Κάτοχος άδειας ασκήσεως επαγγέλματος Α' Ειδικότητας
Electricians – Attica
License to practice A 'Specialty
---
Τεχνικός Επαγγελματικών Πλυντηρίων και Κουζίνας – Αθήνα 
Απόφοιτος/η ΙΕΚ/ΑΤΕΙ/ΑΕΙ

Τουλάχιστον ένας (1) χρόνος προϋπηρεσίας σε ανάλογη θέση

Πολύ καλές ηλεκτρολογικές και τεχνικές γνώσεις

Ευελιξία για ταξίδια

Καλή γνώση της αγγλικής γλώσσας

Καλή γνώση χρήσης Η/Υ και MS Office

Υπευθυνότητα και συνέπεια

Κάτοχος διπλώματος οδήγησης
Professional Laundry and Kitchen Technician – Athens
Graduate of IEK / ATEI / AEI

At least one (1) year of previous experience in a similar position

Very good electrical and technical knowledge

Flexibility for traveling

Good knowledge of English

Good knowledge of PC and MS Office

Responsibility and consistency

Driving license
---
Μηχανικός Αυτοκινήτων – Αθήνα 
Τεχνική εκπαίδευση

Εμπειρία στον τομέα διάγνωσης αυτοκινήτου

Ικανότητα συνεργασίας

Προϋπηρεσία σε αντίστοιχη θέση
Car Engineer – Athens
Technical training

Experience in car diagnostics

Ability to collaborate

Previous experience in a similar position
---
Υπάλληλος Καθαρισμού Κουζίνας (Λάντζα) – Άλιμος
Γνώση διαδικασιών υγιεινής / καθαριότητας

Προϋπηρεσία τουλάχιστον 5 ετών σε αντίστοιχη θέση

Πιστοποιητικό υγείας σε ισχύ

Επαγγελματική συμπεριφορά, διάθεση για συνεργασία και δημιουργικότητα
Dishwasher – Alimos
Knowledge of hygiene / cleaning procedures

Previous experience of at least 5 years in a similar position

Valid health certificate

Professional behavior, willingness to cooperate and creativity
---
Pastry Chef de Partie / Commis Pastry Chef – Athens
2+ years experience in similar position

Team work spirit

Ability to perform under pressure
---
Προσωπικό Κουζίνας – Κηφισιά
(Μερικής Απασχόλησης)
Ενθουσιασμός & πνεύμα ομαδικότητας
Kitchen Staff – Kifissia
(Part-time)
---
Λάντζα / Stewarding – Πειραιάς
Προηγούμενη εμπειρία σε ανάλογη θέση σε ξενοδοχείο ή εστιατόριο πολυτελείας

Εμπειρία στις διαδικασίες υγιεινής και καθαριότητας της κουζίνας και του μπαρ-εστιατορίου

Ικανότητα αποτελεσματικής οργάνωσης εργασιών και διαχείρισης χρόνου

Επαγγελματική εμφάνιση

Ευχάριστη προσωπικότητα με χαμόγελο – oμαδικότητα -προσαρμοστικότητα -προσοχή στη λεπτομέρεια

Διάθεση για προσφορά υπηρεσιών φιλοξενίας υψηλών προδιαγραφών

Καλή γνώση αγγλικών
Dishwasher / Stewarding – Piraeus
Previous experience in a similar position in a luxury hotel or restaurant

Experience in the hygiene and cleaning procedures of the kitchen and the bar-restaurant

Ability to effectively organize tasks and manage time

Professional appearance

Pleasant personality with a smile – teamwork – adaptability – attention to detail

Availability to offer high standard hosting services

Good knowledge of English
---
Ξυλουργός – Κηφισιά
Carpenter – Kifissia
---
Βοηθός Υδραυλικός – Περιστέρι
Plumber Assistant – Peristeri 
---
Κηπουρός – Αμπελόκηποι 
Δίπλωμα οδήγησης ΙΧ

Σχετική Προϋπηρεσία 
Gardener – Ampelokipi
Car driving license

Relevant previous experience
---
Πατρονίστ – Άγιος Ελευθέριος (Πατήσια)
Patronist – Agios Eleftherios (Patisia)
---
Μοδίστρα – Αθήνα (Κολωνάκι)
Tailor (woman) – Athens (Kolonaki)