Thursday Job Adverts – Various Fields – 26/5/2022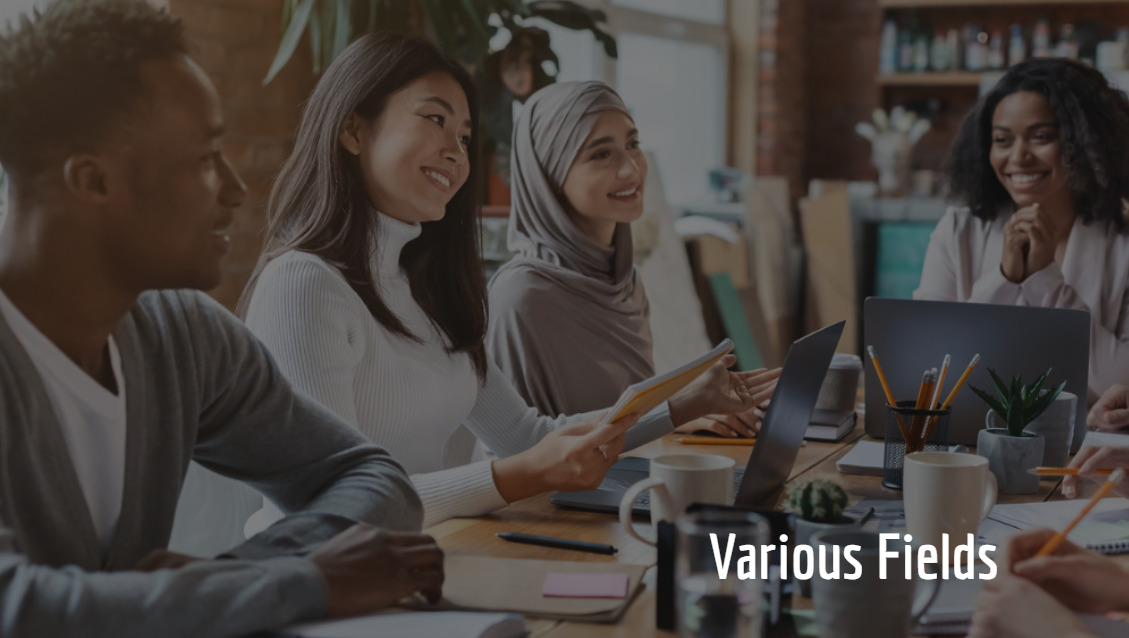 Hebrew and Russian (bilingual) customer support for a smoke-free future
Do you have strong Hebrew and Russian (bilingual) skills? Represent one of the most innovative companies of the tobacco industry!
In collaboration with the tobacco industry's world leader – a pioneer in the design of smokeless products – Teleperformance Greece has set out to deliver a smoke-free future.
Following the release of an innovative smokeless cigarette device, we are currently looking for talent with Hebrew and Russian (bilingual) language skills to join our customer care team in Athens, Greece.
Our goal is to provide a seamless customer experience to all those who have already embraced smoke-free products, in an effort to actively contribute to the adoption of a healthier lifestyle and mindset.
What you will do:
Educate users on how to use & take care of their devices
Provide assistance for new purchases
Communicate with customers via phone, chat & e-mail
Track and follow cases to ensure they closed in an efficient and timely manner
Maintain high customer satisfaction, representing a major brand
Provide and maintain strong, professional relationships with all partners and show empathy at all times
What you will bring:
Fluency in Hebrew and Russian (bilingual)
Very good communication skills in English
Exceptional communication & soft skills, as well as problem-solving skills
Computer knowledge/tech savviness
Resourceful, able to multitask
Thrive as a team player in a fast-paced, high-energy, change-oriented environment
What we offer:
Complete relocation support (flight ticket to Greece, 4-week accommodation, pick-up & drop,  assistance finding an apartment, real estate fee covered by us), when applicable
Competitive monthly salary + 2 extra salaries per year
Private Health Insurance
Numerous benefits and discounts
Full training by certified instructors
Professional growth & development opportunities
Free online Greek language courses
State of the art premises, providing a great working environment with relaxing break areas
Work for a Great Place to Work-Certified Company that fosters diversity
Moreover, this is a great opportunity to advance your career and work for a multinational company, by developing strong experience and skills, while representing one of the biggest brands worldwide. In addition, you will be a member of a company that fosters diversity, offering equal opportunities to all, regardless of gender, ethnicity, religion, culture or age. For these reasons, we invite you to join our big family of more than 11.500 people from 109 nationalities.
To apply, please send your CV to apply_cv@gr.teleperformance.com
---
Υπάλληλος Συντήρησης – Ρόδος
Απαραίτητα προσόντα:
Γνώση αντικειμένου: επιμέλεια καθαριότητας κεντρικής πισίνας και επίβλεψη των υδρομασάζ

Προϋπηρεσία σε ανάλογα καθήκοντα συντήρησης ξενοδοχειακής μονάδας

Επαγγελματισμός, υπευθυνότητα
Προσφέρονται: Διαμονή και σίτιση
Maintenance Worker – Rhodes
Necessary qualifications:
Knowledge of supervising the central pool cleaning and whirlpools

Previous experience in a similar position 

Professionalism, responsibility
Offered: Accommodation and meals
---
Καμαριέρες / Καθαρίστριες – Κως
Απαραίτητα προσόντα:
Προϋπηρεσία σε αντίστοιχη θέση απασχόλησης

Καλή γνώση της Αγγλικής γλώσσας

Διάθεση για προσφορά υπηρεσιών υψηλών προδιαγραφών

Ικανότητα οργάνωσης και συντονισμού

Έμφαση στην λεπτομέρεια

Γνώση διαδικασιών υγιεινής και ασφάλειας
Προσφέρονται: Διαμονή και διατροφή
Maids / Cleaners – Kos
Necessary qualifications:
Previous experience in a similar position

Good knowledge of English

Availability to provide high-quality services

Ability to organize and coordinate

Emphasis on detail

Knowledge of hygiene and safety procedures
Offered: Accommodation and meals
---
Maintenance Technician – Athens
Electrician license

Knowledge of Electrical and Plumbing

Pool maintenance knowledge

Knowledge of English

Computer skills (Microsoft Office, Windows, Internet)

Works well under pressure in a fast-paced environment

Oriented in customer service and satisfaction

Ability to focus attention on guests' needs, remaining calm and courteous at all times
---
Night Receptionist -Athens
Degree in Hospitality | Tourism.

At least 2 years of   Front Office experience, preferably in city hotels.

Proven ability to consistently meet service standards and exceed guest expectations.

Strong oral and written communication skills.

Ability to work effectively in a team environment and take initiative.

Excellent knowledge oMSof  Office.

Dynamic personality, creative and innovative.
CV with a recent photo
---
Cleaning Lady – Vouliagmeni
CV with a photo
---
Οικιακή Βοηθός – Κεφαλάρι Κηφισίας
Απαραίτητα Προσόντα:
Προϋπηρεσία σε αντίστοιχη θέση (επιθυμητή)

Θα εκτιμηθεί η κατοχή μεταφορικού μέσου

Εργατικότητα, Συνέπεια, Υπευθυνότητα, Επαγγελματισμός
ωράριο εργασίας 16:00-23.00
Domestic Assistant – Kefalari Kifissia
Necessary qualifications:
Previous experience in a similar position (desirable)

The possession of a car/moto will be appreciated

Hard work, Consistency, Responsibility, Professionalism
working hours 16: 00-23.00
---
Οικιακή Βοηθός – Αθήνα
Επιθυμητή η γνώση οδήγησης αυτοκινήτου
Domestic Assistant – Athens
Knowledge of driving a car is desirable
---
Lifeguards – Vouliagmeni
Qualification Standards:
Must hold a Bachelor's degree and additional education in Sports Science

Must be fluent in English and knowledge of any additional language(s) is a plus

Must possess Lifeguard certification (validated by the Greek Port Authorities)

Must be aware of First Aid rules and techniques (Red Cross CPR certification is desirable)

At least 2 years of experience as a lifeguard is essential.

Previous experience in the tourism industry or a luxury brand is preferred.
Candidate Specific Skills:
Have strong customer service skills with a positive attitude

Be highly professional in appearance, character a, and conduct

Have excellent interpersonal and communicative skills

Show high levels of efficiency

Be able to work under pressure both as part of a team and also working on own initiative

Be proactive and show high levels of accountability
CV with a photo
---
Υπάλληλος Αποθήκης – Αθήνα 
Απαραίτητα προσόντα:
2ετής προϋπηρεσία σε αντίστοιχη θέση και αντικείμενο

Καλή γνώση χρήσης ERP ή/και προγράμματος διαχείρισης αποθήκης

Καλή γνώση προγραμμάτων MS Office (Word, Excel)

Γνώση αγγλικής γλώσσας

Μεθοδικότητα στην εκτέλεση της εργασιών

Υπευθυνότητα

Ομαδικό πνεύμα και ικανότητες συνεργασίας και διοίκησης
Warehouse Employee – Athens
Necessary qualifications:
2 years of previous experience in a similar position and subject

Good knowledge of ERP and/and/or warehouse management program

Good knowledge of MS Office programs (Word, Excel)

Knowledge of the English language

Methodology 

Responsibility

Team spirit, collaboration, and management skills
---
Υπάλληλοι Ασφαλείας Καταστημάτων – Νομός Αττικής
Απαιτούμενα προσόντα:
Κάτοχοι άδειας security

Σχετική επαγγελματική προϋπηρεσία 

Επικοινωνιακές ικανότητες

Υπευθυνότητα και αξιοπιστία

Ομαδικότητα και συνεργασία

Εκπληρωμένες στρατιωτικές υποχρεώσεις
Αποστολή των βιογραφικών να γίνει στα ελληνικά
Store Security Officers – Attica
Qualifications required:
Holders of security license

Relevant professional experience

Communication skills

Responsibility and reliability

Teamwork and cooperation

Fulfilled military obligations
CV in Greek
---
English Business Development Representative – Athens
Native level in English

PC literacy
---
Υπάλληλος Εξυπηρέτησης Επιβατών με Μειωμένη Κινητικότητα – Αεροδρόμιο Αθηνών 
Part time
Απαραίτητα προσόντα υποψηφίων:
Απολυτήριο λυκείου

Προϋπηρεσία σε αντίστοιχη θέση ή στον τομέα της εξυπηρέτησης πελατών (επιθυμητή)

Πτυχίο αγγλικών επιπέδου Β2 (First Certificate in English ή ισοδύναμο)
Passenger (with mobility problems) Service Officer – Athens Airport
Part-time
Necessary qualifications of candidates:
High school graduate 

Previous experience in a similar position or incustomercustomer service (desirable)

English degree – Level B2 (First Certificate in English or equivalent)
---
Chinese Customer Service Agent – Athens
Crystal clear communication in the Chinese language

​​​Fluency in English

PC literacy
---
Support Engineer with French – Remote
Native or extremely fluent level in French

Fluency  in English 

A Mathematics, Engineering, or Technology related academic background

Strong knowledge of Office 365 technologies – particularly, Skype for Business and Microsoft Teams & good understanding of Cloud services
---
Portuguese Customer Service Agent – Remote
Native level in Portuguese

Advanced knowledge of the English language

PC literacy
---
Διανομείς Φυλλαδίων Door to Door – Αθήνα
Τηλ. επικοινωνίας: 210 8848328
Door to Door Brochures Distributors – Athens
Contact: 210 8848328
---
Οδηγός – Κορωπί
κάτοχος διπλώματος Β' κατηγορίας
Driver – Koropi
holder of a driving license (Category b)
---
Εργατοτεχνίτης Παραγωγής (Ζαχαρώδη Προϊόντα) – Πειραιάς
Προϋπηρεσία είτε σε αντίστοιχο ρόλο είτε στον χώρο του τροφίμου θα εκτιμηθεί.

Εμπειρία στον χώρο του τροφίμου

Αντίληψη κανόνων υγιεινής και αυστηρή τήρηση αυτών

Εργατικός με ομαδικό πνεύμα

Βασική γνώση χειρισμού υπολογιστών
Production Worker (Confectionery) – Piraeus
Previous experience either in a similar role or in the food industry will be appreciated.

Experience in the food industry

Understanding hygiene rules and strict observance of them

Hardworking with a team spirit

Basic computer skills
---
Λαντζιέρης – Αθήνα 
Απαιτούμενα προσόντα:
Ενθουσιώδης προσωπικότητα με άριστο πνεύμα συνεργασίας με άλλα τμήματα

Επαγγελματική εμφάνιση και συμπεριφορά

Οργάνωση, συνέπεια, ομαδικότητα

Αντίστοιχη εμπειρία, ιδανικά σε ξενοδοχειακό περιβάλλον

Καλή γνώση ελληνικών (προφορικά)
επισυνάψετε μια πρόσφατη φωτογραφία
Dishwasher – Athens
Qualifications required:
Enthusiastic personality with an excellent spirit of cooperation with other departments

Professional appearance and behavior

Organization, consistency, teamwork

Similar previous experience, ideally in a hotel 

Good knowledge of Greek (oral)
Please attach a recent photo
---
Ψήστης – Παλλήνη
Ομαδικότητα

Επαγγελματισμός

Δεξιότητες επικοινωνίας
Baker – Pallini
Teamwork

Professionalism

Communication skills
---
Β' & Γ' Μάγειρας – Σύνταγμα
Απαραίτητα προσόντα
Τελειόφοιτος σχολή μαγειρικής

Τουλάχιστον 2 χρόνια προϋπηρεσίας

Γνώση αγγλικής γλώσσας

Προϋπηρεσία σε ξενοδοχείο θα θεωρηθεί πρόσθετο προσόν.
Απαραίτητες διαπροσωπικές ικανότητες:
Επαγγελματική εμφάνιση και συμπεριφορά, πηγαία ευγένεια και εξωστρέφεια, ομαδικό πνεύμα εργασίας

Προσαρμοστικότητα, αποδοτικότητα υπό συνθήκες πίεσης
Cook B & C- Syntagma
Necessary qualifications
Cooking school graduate

At least 2 years of experience

Knowledge of the English language

Previous experience in a hotel will be considered an additional qualification.
Necessary interpersonal skills:
Professional appearance and behavior, politeness and communication skills, teamwork spirit

Adaptability, efficiency under pressure
---
Εργάτης Πλυντηρίου / Αποθήκης – Αχαρνές
Laundry / Warehouse Worker – Acharnes
---
Ηλεκτρολόγος και Βοηθός – Νέα Σμύρνη 
Electrician and Assistant – Nea Smyrni
---
Βοηθός επιπλοποιού – Περιστέρι
Assistant furniture maker  – Peristeri
---
Γηροκόμος – Πειραιάς
Elderly Caregiver – Piraeus
---
Μοδίστρα – Γλυφάδα
Ατελιέ γυναικείων ενδυμάτων
Tailor (woman) – Glyfada
Women's clothing atelier
---
Γαζωτές, Γαζώτριες – Αθήνα 
Tailors (sewing) – Athens