Thursday Job Adverts – Various Fields – 25/8/2022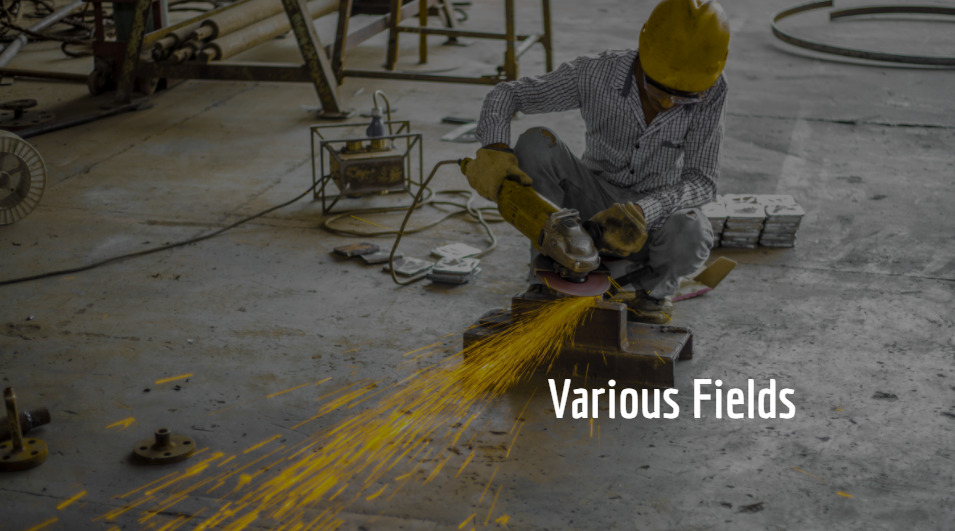 Here you can find job ads, such as for Salesmen, Warehouse Εmployees, Technicians and many more.
Handyman-Athens-CATHOLIC RELIEF SERVICES- UNITED STATES CONFERENCE OF CATHOLIC BISHOPS
Qualifications and Experience
3-5 years working experience in the handling of general repair works, with a focus in painting;

2-3 years experience in construction and refurbishment;

High School diploma preferred;

Experience in hands on Hotel/Facilities Maintenance is a strong plus
Personal skills
Attention to detail;

Team player and ability to follow technical instructions;

Proactive, results and service oriented;

Required/Desired Foreign Language

Written and spoken communication skills in English are preferable but not essential.
Physical Requirements/Environment:
Daily visits to accommodation apartments within the Attica region.
Interested candidates are welcome to apply by sending their CV and Cover Letter in English or Greek
---
Αποθηκάριος – Κως
Επαγγελματική εμπειρία σε αντίστοιχη θέση τουλάχιστον 3 ετών

Γνώση της αγγλικής γλώσσας

Εργατικότητα & υπευθυνότητα
Παρέχονται διαμονή και διατροφή 
Warehouse employee – Kos
Professional experience in a similar position of at least 3 years

Knowledge of the English language

Diligence & responsibility
Accommodation and meals are provided
---
Food & Drink runner – Santorini 
Experience in a 4 star or 5-star boutique hotel or in an awarded restaurant environment

Excellent command of the English language, both spoken and written

Team player able to work in a high-pressure environment whilst maintaining a calm and collected manner
Provided: 
Accommodation provided in staff houses with AC, wi-fi and laundry access

Meal on duty
---
Room Service – Santorini 
Mandatory experience using a tray (παραμάνα)

Experience in a 4 star or 5-star boutique hotel or in an awarded restaurant environment

Excellent command of the English language, both spoken and written

Team player able to work in a high-pressure environment whilst maintaining a calm and collected manner
Provided: 
Accommodation provided in staff houses with AC, wi-fi and laundry access

Meal on duty
---
Laundry Attendant – Santorini 
Prior experience in a similar role is preferable

Familiarity with cleaning detergents and laundering equipment

Ability to stand for long periods

Outstanding organizational and time management skills
Provided: 
Accommodation provided in staff houses with AC, wi-fi and laundry access

Meal on duty
---
Καμαριέρες – Αθήνα 
Θα προτιμηθούν οι υποψήφιες που έχουν προϋπηρεσία σε αντίστοιχη θέση.

Ομαδικό πνεύμα, ευγένεια

Επιπλέον προσόν: γνώση αγγλικών
Παρέχεται διατροφή 
Maids – Athens
Preference to candidates who have previous experience in a similar position.

Team spirit, kindness

Additional qualifications: knowledge of English
Meals are provided
---
Συντηρητές – Άγιος Νικόλαος Κρήτης 
Προϋπηρεσία σε αντίστοιχη θέση σε ξενοδοχείο 5*

Γνώση και τήρηση διαδικασιών υγιεινής και ασφάλειας

Προσαρμοστικότητα στο περιβάλλον εργασίας

Πνεύμα ομαδικότητας και συνεργασίας

Προσεγμένη εμφάνιση, καθαριότητα

Επαγγελματισμός & Υπευθυνότητα

Συνέπεια

Επικοινωνιακές δεξιότητες
Παρεχονται διατροφή και διαμονή 
Maintenance Staff – Agios Nikolaos Crete
Previous experience in a similar position in a 5* hotel

Knowledge and adherence to health and safety procedures

Adaptability to the work environment

Spirit of teamwork and cooperation

Neat appearance, cleanliness

Professionalism & Responsibility

Consistency

Communication skills
Meals and accommodation are provided
---
Εργάτης/τρια Καθαριότητας – Αθήνα 
Απαραίτητα προσόντα:
Να σέβεται τις αξίες που διέπουν την εταιρία

Να έχει δυνατότητα εργασίας σε νυχτερινή βάρδια
Cleaning Worker – Athens
Necessary qualifications:
To respect the values ​​that govern the company

Be able to work in night shift
---
Cleaning Lady – Vouliagmeni
CV with a photo
---
Υπάλληλος Picking – Παλλήνη
Επαγγελματική προϋπηρεσία τουλάχιστον 2 ετών ως Υπάλληλος Picking

Συνεργασία & Ομαδικότητα

Προσανατολισμένος στην Εξυπηρέτηση του Πελάτη

Απασχόληση και σε βραδινή βάρδια
Picker – Pallini
Professional experience of at least 2 years as a Picker

Cooperation & Teamwork

Customer Service Oriented

Ability to work in night shift
---
Αποθηκάριος – Κηφισιά
Γνώση Η/Υ

Τουλάχιστον ένα έτος προϋπηρεσία

Η γνώση pda/RF και Κλαρκ θα θεωρηθεί προσόν
Warehouse employee – Kifissia
PC knowledge

At least one year of experience

Knowledge of pda/RF and Clark would be an advantage
---
Ukrainian Customer Service – Kallithea
Native command of the Ukrainian language 

Fluency in English

PC literacy
---
Customer Service Agent French Speaker – Remote
Excellent command of French, preferably a native speaker

Excellent command of English.

Degree in Business Administration, Marketing, Communication, International Trade or Linguistics will be an asset.

Work experience in remote customer service is desirable

Very good command of PC use, preferably a CRM-ERP user

Effective communications skills, a person with patience and eagerness to assist, a friendly personality

Able to operate remotely (home based) working on shifts
---
Arabic Customer Care Officer – Athens
Native level in Arabic

Fluency in English

A full access work permit for Greece 

PC literacy
---
Βοηθοί Κουζίνας – Αθήνα
Προϋπηρεσία τουλάχιστον 1 έτος σε αντίστοιχη θέση

Καλή γνώση αγγλικών (επιθυμητή η γνώση και άλλης ξένης γλώσσας)

Δεξιότητες ομαδικότητας, επικοινωνιακές, εξυπηρέτησης πελατών και πωλήσεων
Kitchen Assistants – Athens
Experience of at least 1 year in a similar position

Good knowledge of English (knowledge of another foreign language is desirable)

Teamwork, communication, customer service orientation and sales skills
---
Βοηθός Αρτοποιού – Αρτεργάτης – Κορωπί
Εμπειρία σε αντίστοιχη θέση σε φούρνο / αρτοποιείο / μονάδα παραγωγής αρτοπαρασκευασμάτων

Κάτοχος επαγγελματικής πιστοποίησης αρτοποιίας

Ομαδικό πνεύμα εργασίας
Assistant Baker – Artergatis – Koropi
Experience in a similar position in a bakery 

Holder of professional bakery certification

Team work spirit
---
Ζαχαροπλάστης και Βοηθός Ζαχαροπλάστη – Ελληνικό
Pastry Chef and Assistant – Elliniko
---
Διανομέας εντύπων – Περιστέρι
Door to door distributor – Peristeri
---
Λαντζιέρης – Κηφισιά
Dishwasher – Kifissia
---
Παρασκευαστές σάντουιτς – Καλαμάκι & Καλλιθέα
Sandwich makers – Kalamaki & Kallithea
---
Μοδίστρα – Αθήνα
Προηγούμενη εργασιακή εμπειρία
Tailor – Athens