Thursday Job Adverts – Various Fields – 24/2/2022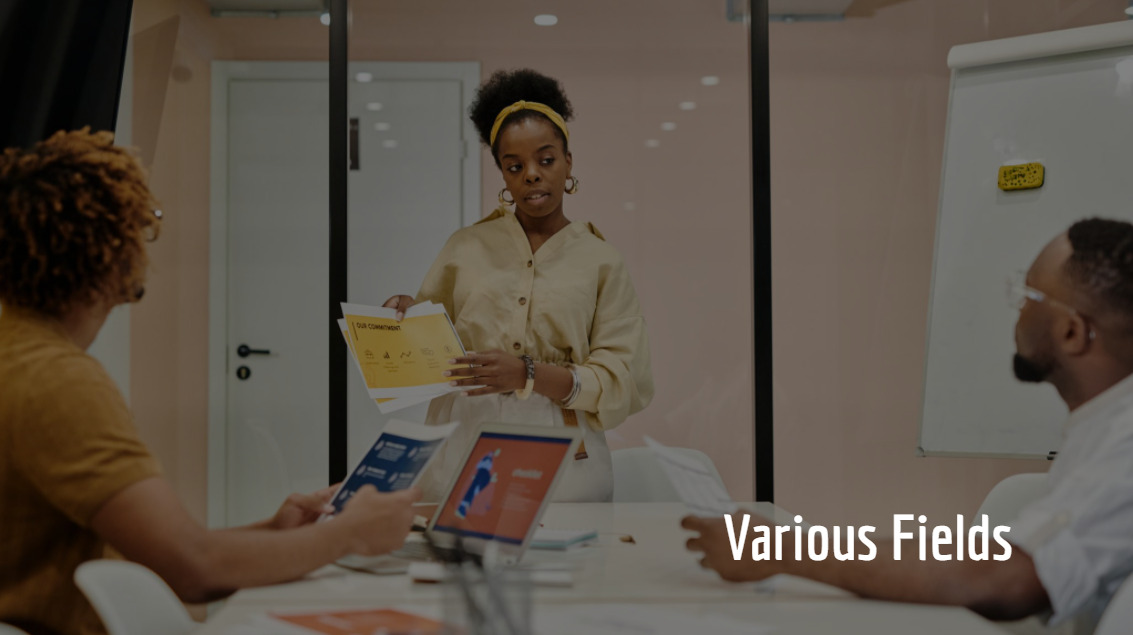 Social Media Support for the Top Instant Messaging Service – Pashto
Take advantage of your Pashto skills and give people the power to build community and bring the world closer together!
Teleperformance collaborates with the world's top cross-platform centralized instant messaging (IM) and voice-over-IP (VoIP) service that allows users to send text messages and voice messages, make voice and video calls, and share content.
We are looking for brilliant people who will work for our client, providing support to people from all over the world, who use this premium service that helps people connect and share no matter where they are in the world.
 What you will do
Handle tickets, following support procedures and policies
Communicate with customers via chat & e-mail, following support procedures and policies
Follow specified workflows for incident identification, escalation, resolution and closure
Track and follow cases to ensure they closed in an efficient and timely manner
Work towards reaching targets as set out by client statement of work as well as internal targets
What you will bring
Superior written and verbal communications skills in Pashto
Good communication skills in English
Ability to understand the main ideas of complex text on both concrete and abstract topics
Ability to fluently interact without strain for either party.
Experience working with direct consumers, in B2C environment; B2B is a distinct advantage
High attention to details and follow through
An effective team player who is able to also work independently
Proven ability to deal with problems and solve them effectively
Professional customer service skills: solutions mindset, helping nature, passion for the customer and the customer experience
Robust multitasking skills (e.g. able to log calls and interact with the customer simultaneously)
What we offer
Complete relocation support (flight ticket to Greece, 2-week hotel accommodation, pick-up & drop, assistance finding an apartment, real estate fee covered by us)
Competitive monthly salary + 2 extra salaries per year
Private Health Insurance
Numerous benefits and discounts
Full training by certified instructors
Professional growth & development opportunities
Free online Greek language courses
State of the art premises, providing a great working environment with relaxing break areas
Work for a Great Place to Work-Certified Company that fosters diversity
Moreover, this is a great opportunity to advance your career and work for a multinational company, by developing strong experience and skills, while representing one of the biggest brands worldwide. In addition, you will be a member of a company that fosters diversity, offering equal opportunities to all, regardless of gender, ethnicity, religion, culture or age.
How to apply: via email [email protected] or https://jobsteleperformance.com/jobs/social-media-support-pashto/
---
Εργάτες Αποθήκης – Μαγούλα – Ασπρόπυργος
Warehouse Workers – Magoula – Aspropyrgos
---
Αποθηκάριος / Οδηγός – Αθήνα
Απαραίτητα προσόντα:
Απόφοιτος λυκείου

Δίπλωμα αυτοκινήτου και μηχανής
Επιθυμητά προσόντα:
2ετής προϋπηρεσία σε συναφές αντικείμενο
Storekeeper / Driver – Athens
Necessary qualifications:
High School Graduate

Car and motorcycle license
Desired qualifications:
2 years of experience in a related field
---
Γραφίστας – Αθήνα 
Απαραίτητα Προσόντα
Απόφοιτος σχολής Γραφιστικής

Επιθυμητή προϋπηρεσία 2-3 ετών σε αντίστοιχη θέση

Καλή γνώση αγγλικών

Άριστη γνώση Adobe Creative Suite(Photoshop, Illustrator, InDesign , CorelDraw κλπ.)

Πολύ καλή γνώση MS Office και Internet

Οργανωτική & Δημιουργική ικανότητα

Γνώση και ενημέρωση των εφαρμογών ERP & CRM

Επιθυμητή η γνώση υποστήριξης GoogleAds& Social management
Graphic designer – Athens
Necessary qualifications
Graduate of the School of Graphic Design

Desired previous experience of 2-3 years in a related position

Good knowledge of English

Excellent knowledge of Adobe Creative Suite (Photoshop, Illustrator, InDesign, CorelDraw, etc.)

Very good knowledge of MS Office and Internet

Organizational & Creative skills

Knowledge of ERP & CRM applications

Knowledge of GoogleAds & Social management support is desirable
---
Junior HR Assistant – Αθήνα 
Απαραίτητα προσόντα:
Πτυχίο ΑΕΙ ή ΤΕΙ

0-2 χρόνια σχετική προϋπηρεσία

Άριστη γνώση MS Office, ιδιαίτερα Excel

Άριστη γνώση της αγγλικής γλώσσας (C2)
Επιθυμητά προσόντα:
---
Interpreter – Athens
Certification of interpretation

Fluency in English and Greek

PC literacy 

Excellent typing skills
---
Υπάλληλος Εξυπηρέτησης Πελατών – Κατάστημα Αμπελοκήπων
Επιθυμητή προϋπηρεσία τουλάχιστον ενός (1) έτους στην εξυπηρέτηση πελατών ή πώληση λιανικής

Επιθυμητή γνώση της αγγλικής γλώσσας

Καλή γνώση χειρισμού εφαρμογών MS Office

Επιθυμητή η γνώση CRM

Δυνατότητα εργασίας σε βάρδιες

Πολύ καλές επικοινωνιακές δεξιότητες και ικανότητα ομαδικής εργασίας

Εχεμύθεια, υπευθυνότητα και συνέπεια
---
Υπάλληλος Γραμματειακής Υποστήριξης – Αθήνα 
Απόφοιτος ΑΕΙ/ΤΕΙ/ΙΕΚ

Άριστη γνώση αγγλικών

Πολύ καλή γνώση Η/Υ

Επικοινωνιακές δεξιότητες

Οργανωτικότητα και αίσθημα ευθύνης

Ικανότητα ταυτόχρονης διαχείρισης πολλαπλών καθηκόντων

Εμπειρία στο αντικείμενο επιθυμητή
---
Romanian speaking job opportunities – Athens
Fluency in Romanian

Great communication skills

Good knowledge of English (B2+)

Technical knowledge & good computer use

Adaptability to a fast-paced work environment
---
Spanish speaking job opportunities – Athens
Near-native level in Spanish

Good knowledge of English (B2+)

Great communication skills

Technical knowledge & good computer use

Adaptability to a fast-paced work environment
---
Portuguese speaking job opportunities – Athens
Near-native level in Portuguesε

Good communication skills in English (B2+ level)

Exceptional communication & soft skills, as well as problem-solving skills

Computer knowledge/tech savviness

Resourceful, able in multitasking

Willing and able to adapt to changes

Able to work independently and as a member of a team

Prior customer support experience will be considered as an advantage
---
Διανομείς – Αττική 
Distributors – Attica
---
Βοηθός Χειριστή Περονοφόρου Οχήματος – Μάνδρα Αττικής
Απόφοιτος λυκείου

Επιθυμητή προϋπηρεσία σε αντίστοιχη θέση

Δυνατότητα εργασίας σε βάρδιες

Άριστες επικοινωνιακές δεξιότητες

Ταχύτητα, αντίληψη και οξυδέρκεια

Άριστες οργανωτικές ικανότητες

Ομαδικότητα και συνεργασία
Forklift Operator Assistant – Mandra Attica
High School Graduate

Desired previous experience in a similar position

Ability to work in shifts

Excellent communication skills

Speed, perception, and perspicacity

Excellent organizational skills

Teamwork and cooperation
---
Εργάτης Παραγωγής – Κορωπί
Απόφοιτος λυκείου, ΕΠΑ.Λ., ΙΕΚ ή ΤΕΙ
Production Worker – Koropi
High school graduate, EPAL, IEK or TEI
---
Πωλητής/ρια – Make-up Artist – Αθήνα
Σπουδές make-up artist ή αισθητικής ή ανάλογη εμπειρία στο αντικείμενο εργασίας

Επιθυμητή η προηγούμενη εμπειρία για τουλάχιστον 1 χρόνο σε θέση προώθησης καλλυντικών

Πολύ καλή γνώση της αγγλικής γλώσσας

Καλή γνώση MS Office, ERP και άνεση στη χρήση H/Y

Διάθεση για συνεχή βελτίωση και ανάπτυξη γνώσεων

Αποτελεσματικότητα σε συνδυασμό με την εξαιρετική εξυπηρέτηση πελατών

Ευγένεια, χαμόγελο, υπομονή και άνεση στην επικοινωνία

Επιθυμητές εποπτικές δεξιότητες και ικανότητα ανάληψης μιας θέσης ευθύνης

Συνεργατικότητα, προσαρμοστικότητα και ευελιξία σε αλλαγές για τηνεύρυθμη λειτουργία του καταστήματος
---
Φροντίστριες – Φιλοθέη / Ψυχικό
Καλή γνώση της ελληνικής γλώσσας σε επίπεδο επικοινωνίας

Αντίστοιχη προϋπηρεσία σε φροντίδα ηλικιωμένων

Πολύ καλή κατάσταση υγείας

Ευχάριστη προσωπικότητα
Προσφέρονται  
Δωρεάν διαμονή

Δωρεάν διατροφή
Αποστείλετε το βιογραφικό σας σημείωμα με φωτογραφία
Τηλέφωνο 69518 21112
Caretakers – Filothei / Psychiko
Good verbal command of the Greek language 

Previous experience in the care of the elderly

Very good health situation

Pleasant personality
Offered:
Free accommodation

Free meals
Send your CV with a photo
Telephone 69518 21112
---
Cleaner Lady – Vouliagmeni 
Previous work experience in similar position, of at least 2 years in a Hotel-Resort or a Luxury Restaurant.

Good command of English or Greek language is essential.

Self-motivated, enthusiastic, with a pleasant personality.

Natural flair for first-class service and discretion.
CV with a photo
---
Βοηθός Λογιστή – Χαλάνδρι 
---
Εργάτης/ρια Παραγωγής – Συσκευασίας – Μάνδρα
Απόφοιτος/η λυκείου/ΙΕΚ

Προϋπηρεσία σε χώρο βιομηχανίας θα θεωρηθεί επιπλέον προσόν.

Οργανωτικότητα & διάθεση για εργασία
Production & Packaging Worker – Mandra
High school graduate / IEK

Previous experience in an industry will be considered an additional qualification.

Organizational skills & willingness to work
---
Υπάλληλοι εστιατορίου καταστήματος (6ωρο) – Αεροδρόμιο
Εμπειρία σε θέσεις πωλήσεων ή εξυπηρέτησης πελατών στον κλάδο της εστίασης θα εκτιμηθεί

Ανεπτυγμένη πελατοκεντρική προσέγγιση

Ταχύτητα και προσαρμοστικότητα

Ομαδικό πνεύμα εργασίας

Κάτοχος πιστοποιητικού υγείας σε ισχύ
Restaurant employees (6 hours) – Athens Airport
Experience in sales or customer service positions in the catering industry will be appreciated

Customer-oriented

Speed ​​and adaptability

Teamwork spirit

Valid health certificate
---
Εργατοτεχνίτης Παραγωγής (Ζαχαρώδη προϊόντα) – Πειραιάς Αττικής
Προϋπηρεσία σε αντίστοιχο ρόλο είτε στον χώρο του τροφίμου θα εκτιμηθεί

Εμπειρία στον χώρο του τροφίμου

Αντίληψη κανόνων υγιεινής και αυστηρή τήρηση αυτών

Εργατικός με ομαδικό πνεύμα

Βασική γνώση χειρισμού υπολογιστών
Production Worker (Confectionery) – Piraeus
Previous experience in a similar role or the field of food will be appreciated

Experience in the field of food

Understanding hygiene rules and strict observance 

Hardworking with a team spirit

Basic computer skills
---
Back-End Developer – Kallithea
3+ years proven working experience in developing web applications

Extended hanhands-onperience in designing and developing applications using at least one of the following languages: Java and/or JavaScript (NodeJS)

Willing to learn and master new technologies and concepts

Solid understanding of web architecture (URIs, HTTP, Caching, etc)

Strong knowledge of relational and other databases, mainly MySQL & MongoDB 

Familiarity with Linux OS and basic scripting (UNIX/Bash)

Experience with release management (Jenkins, Gitlab, Maven, Gradle, Grunt, NPM)
---
Ταμίας – Αθήνα 
Εργασιακή εμπειρία ως ταμίας σε παρεμφερή θέση στον χώρο των πωλήσεων

Βασική γνώση Η/Υ

Εξοικείωση με ηλεκτρονικό εξοπλισμό όπως ταμεία και POS

Αξιόλογες δεξιότητες επικοινωνίας και διαχείρισης χρόνου

Προσανατολισμός στην ικανοποίηση των πελατών

Απολυτήριο λυκείου
---
Προσωπικό Καθαριότητας: Πλυντήρια & Houseman – Αθήνα 
Προϋπηρεσία 2 ετών σε καθαριότητα εταιρικών χώρων ή/και ξενοδοχειακών μονάδων

Γνώση μεθόδων καθαρισμού και απολύμανσης

Επαγγελματική εμφάνιση και ομαδική συμπεριφορά
Cleaning Staff: Laundries & Houseman – Athens
2 years of previous experience in a cleaning company and/or hotel 

Knowledge of cleaning and disinfection methods

Professional appearance and team spirit
---
Housekeeper – Athens
Proven experience as a Housekeeper

Ability to work with little supervision and maintain a high level of performance

Customer-oriented and friendly

Prioritization and time management skills

Working quickly without compromising quality

Fluent in English (spoken and written). The additional language will be considered a plus

Degree in the hospitality sector is a plus

Customer service centric

Team player
---
Barista – Κολωνός
Ευχάριστη προσωπικότητα

Μεθοδικότητα, ευχέρεια επικοινωνίας και ομαδικό πνεύμα εργασίας

Υπευθυνότητα και συνέπεια

Η προϋπηρεσία στο χώρο της μαζικής εστίασης θα εκτιμηθεί
---
Σερβιτόρος-α – Κηφισιά
Τουλάχιστον 2ετής προϋπηρεσία σε αντίστοιχες θέσεις σε ξενοδοχεία 4 ή 5 αστέρων

Πτυχίο Τουριστικής Σχολής

Απαραίτητη η γνώση αγγλικών. Γνώση επιπλέον ξένης γλώσσας θα θεωρηθεί πρόσθετο προσόν.
---
Βοηθός Ηλεκτρολόγου – Πατήσια
Electrician Assistant – Patisia
---
Ξυλουργός Τεχνίτης και Βοηθός – Πετρούπολη
Carpenter Craftsman and Assistant – Petroupoli
---
Τεχνίτες Αλουμινίου – Πειραιάς
Aluminum Craftsmen – Piraeus
---
Οικιακή Βοηθός – Φιλοθέη 
Καλή γνώση ελληνικών

Μη καπνίστρια

Πλήρως εμβολιασμένη

Άδεια εργασίας
Domestic Assistant – Filothei
Good knowledge of Greek

Non-smoker

Fully vaccinated

Work permit
---
Babysitter – Παλαιό Φάληρο
Προσφέρεται διαμονή στο σπίτι 

Γνώση Ελληνικών ή Αγγλικών 

Απολυτήριο Λυκείου 

Ελάχιστη εργασιακή εμπειρία: 12 μήνες
Babysitter – Palaio Faliro
Αccommodation is offered

Knowledge of Greek or English

High school graduate

Minimum work experience: 12 months
---
Κομμώτρια και βοηθός – Γλυφάδα
Hairdresser and assistant – Glyfada
---
Γαζωτές – Γαζώτριες – Πειραιάς
Tailor (Sewing) – Piraeus
---
Γαζωτές-Γαζώτριες – Αθήνα (Ψυρρή)
Tailor (Sewing) – Athens (Psyrri)