Thursday Job Adverts – Various Fields – 21/4/2022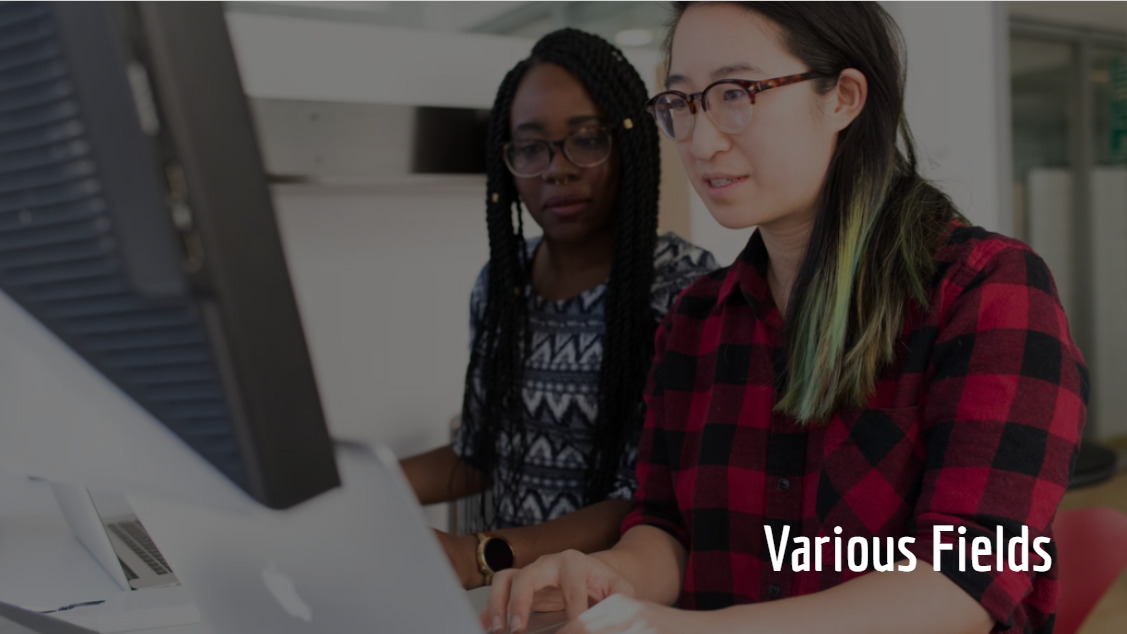 Professional development opportunities in the Ella Resorts group – Rhodes
Ella Resorts group, a new collection of premium quality and excellent value resorts, are seeking to hire for the season 2022 the below positions in our properties in Rhodes:
· Maids
· Cleaners
· Waiters
· Waiter assistants
· Kitchen support staff
Group facilities:
· Welcome new employees – Orientation Day at our hotels
· Training and the possibility of changing jobs, next to renowned professionals in the field
· Accommodation in staff rooms
· 3 Daily meals in Staff Restaurant
· Free Wi-Fi in certain areas
· Uniform for all employees
· Prospects for professional development
· Pleasant working environment
Please submit your CV at https://www.ellaresorts.com/careers/
---
Spa Therapist – Κάρπαθος
Πτυχίο αντίστοιχης ειδικότητας.

Προϋπηρεσία τουλάχιστον 1-2 χρόνων σε SPA αντίστοιχης μονάδας ή σε κέντρο ευεξίας

Ομαδικότητα στην εργασία 

Οργανωτικό πνεύμα, ευχέρεια στην επικοινωνία.

Καλή γνώση της Αγγλικής
Η εταιρία προσφέρει: διατροφή και διαμονή
Spa Therapist – Karpathos
Degree of corresponding specialty

Previous experience of at least 1-2 years in a Hotel SPA or in a wellness center

Teamwork 

Organizational spirit, communication skills.

Good knowledge of English
The company offers: meals and accommodation
---
Ναυαγοσώστης Πισίνας – Σκιάθος
Επιθυμητά προσόντα:
Προηγούμενη προϋπηρεσία σε αντίστοιχη θέση

Πτυχίο αντίστοιχης ειδικότητας

Ομαδικό πνεύμα συνεργασίας
Η εταιρία προσφέρει: διατροφή και διαμονή
Pool lifeguard – Skiathos
Desired qualifications:
Previous experience in a similar position

Degree of corresponding specialty

Team spirit 
The company offers: meals and accommodation
---
Hotel Animators / Entertainers / Dancers – Rhodes
Good English as a basic language of communication in the team, another language (German, French, Russian etc.) is a bonus.
Offered: accommodation + full board (3 meals per day)
---
Βοηθός Προϊσταμένης Ορόφων – Σαντορίνη 
Απαραίτητα προσόντα:
Καλή γνώση της ελληνικής γλώσσας

Γνώση της αγγλικής γλώσσας θα θεωρηθεί προσόν

Προϋπηρεσία σε ξενοδοχείο απαραίτητη

Ομαδικό πνεύμα
Παρέχονται: Καθημερινά ένα γεύμα & Διαμονή
Βιογραφικό με πρόσφατη φωτογραφία
Housekeeping Manager's Assistant – Santorini
Necessary qualifications:
Good knowledge of the Greek language

Knowledge of English will be considered a qualification

Previous experience in a hotel required

Team Spirit
Provided: A meal per day & Accommodation
CV with a recent photo
---
Housekeeper – Athens
Requirements:
Knowledge of the English language

Proven experience as a cleaner or housekeeper

Ability to work with little supervision and maintain a high level of performance

Customer-oriented and friendly

Prioritization and time management skills
---
Reservation Agent – Athens
PROFILE:
EDUCATION / PROFESSIONAL EXPERIENCE
Professional training in Reception / Reception or Telephone reception

Fluency in English (another language is a plus)

Knowledge of the hotel industry

Ability to work effectively in a team and sense of initiative

Control of office automation tools (distribution and reservation)

First experience in a profession related to guest contact

Knowledge of PMS FOLS or OPERA, TARS is considered an asset

Computer skills (Excel, Power Point, Word)
SKILLS / QUALITIES
Team spirit

Enthusiastic

Spontaneous and empathic

Good listening skills and ability to anticipate

Good presentation, confident speaking skills

Dynamic

Sales oriented
---
Εργάτες Αποθήκης – Δυτική Αττική 
Warehouse Workers – West Attica
---
Ανειδίκευτοι Εργάτες-τριες Απόθηκης – Αττική 
(Κωδ. Θέσης: GW)
Εκπληρωμένες στρατιωτικές υποχρεώσεις για τους άνδρες

Καθαρό ποινικό μητρώο
Unskilled Warehouse Workers – Attica
(Position Code: GW)
Fulfilled military service for men candidates

No criminal record
---
Graphic Designer – Αθήνα/Βάρη 
Απόφοιτος σχολής γραφιστικής

Προϋπηρεσία τουλάχιστον 4 ετών

Σχεδιασμός της ιδέας 2d και 3d

Γνώση στον σχεδιασμό και τη μελέτη πινακίδων σήμανσης (signage design)

Σχεδιασμός λογότυπων (logo design)

Σχεδιασμός εταιρικής ταυτότητας (brand identity design)

Σχεδιασμός συσκευασίας (packaging design)

Σχεδιασμός ετικετών (labeling design)
Graphic Designer – Athens / Vari
Graduate of graphic design school

Previous experience of at least 4 years

2d & 3d idea design

Knowledge of signage design

Logo design

Brand identity design

Packaging design

Labeling design
---
Στέλεχος Τηλεφωνικής Εξυπηρέτησης Πελατών – Αθήνα 
(κωδικός θέσης: TELE_22_ATH)
Απαραίτητα προσόντα:
Εμπειρία σε θέση τηλεφωνικών πωλήσεων ή τηλεφωνικής εξυπηρέτησης πελατών
Πανεπιστημιακό πτυχίο

Καλή γνώση αγγλικών

Εξοικείωση με τη χρήση Η/Υ
Απαραίτητα χαρακτηριστικά:
Άριστες επικοινωνιακές & διαπραγματευτικές ικανότητες

Προσανατολισμός στο αποτέλεσμα & στην επίτευξη στόχων

Δυνατότητα εργασίας υπό πίεση
---
Restaurant Hostess – Athens
Work experience of 4 years in a similar position

Excellent Knowledge of English. Knowledge of additional foreign language will be considered as an advantage.

Team work spirit

Degree in Hospitality/Tourism

Excellent communication skills

Excellent Customer Service Skills
---
Υπάλληλος Πρατηρίου Υγρών Καυσίμων – Νέα Ιωνία
Νέοι και νέες με διάθεση για δουλειά

Επιθυμητή η προϋπηρεσία σε πωλήσεις λιανικής ή σε πρατήριο

Ευγενική προσωπικότητα με πελατοκεντρική αντίληψη
Gas Station Employee – Nea Ionia
Young men and women with high willingness to work

Previous experience in retail sales or at a gas station is desirable

Gentle personality with a customer-centric approach
---
German / Polish / Czech / Dutch Client Service Experts (Athens & Remote)
Fluency in German, Polish, Czech or Dutch language.

Proficient English Skills (Oral &Written).

Tech savvy.

Previous experience in the field will be considered as an asset.

Genuinely excited to respond to customers' queries and problem-solving oriented.

Enthusiastic, patient, empathetic, multi-tasking and passionately communicative.
---
Portuguese speaking job opportunities – Athens
Near-native level in Portuguese

Good communication skills in English (B2+ level)

Exceptional communication & soft skills, as well as problem-solving skills

Computer knowledge/tech savviness

Resourceful, able in multitasking

Willing and able to adapt to changes

Able to work independently and as a member of a team

Prior customer support experience will be considered as an advantage
---
Διανομείς – Αττική 
Distributors – Attica
---
Υπάλληλος Εξωτερικών Εργασιών – Αττική 
Επιθυμητό πτυχίο ΤΕΙ ή ΙΕΚ σε ειδικότητες (Ηλεκτρολόγοι Μηχανολόγοι, Ηλεκτρονικοί, Τεχνικοί Αυτοματισμού κ.ά.)
Βιογραφικό με πρόσφατη φωτογραφία 
Outdoor Activities Employee – Attica
TEI or IEK degree (Electrical Engineers, Electronics, Automation Technicians, etc.) is desired
CV  with recent photo
---
Rental Agent – Αεροδρόμιο ΕΛ. Βενιζέλος
Ευχάριστη προσωπικότητα με ευχέρεια στην επικοινωνία, υπευθυνότητα, ευελιξία, προσαρμοστικότητα και ομαδικό πνεύμα εργασίας

Ικανότητα οργάνωσης και εκτέλεσης των εργασιών βάσει συγκεκριμένων χρονοδιαγραμμάτων

Πολύ καλή γνώση MS Office

Πολύ καλή γνώση της Αγγλικής Γλώσσας (γραπτά και προφορικά)

Γνώση επιπλέον ξένης γλώσσας θα συνεκτιμηθεί

Προϋπηρεσία σε αντίστοιχη θέση στο χώρο των ενοικιάσεων αυτοκινήτων θα συνεκτιμηθεί

Κάτοχος άδειας οδήγησης αυτοκινήτου
Παρέχεται η κάλυψη εξόδων μηνιαίας κάρτας ΜΜΜ.
---
Εργάτης για Μεταφορές Επίπλων – Αττική 
Εκπληρωμένες στρατιωτικές υποχρεώσεις

Επικοινωνιακός χαρακτήρας με ομαδικό πνεύμα

Εργατικότητα, Συνέπεια, Υπευθυνότητα, Επαγγελματισμός

Γνώσεις συναρμολόγησης επίπλων (επιθυμητό)
Furniture Transportation Worker – Attica
Fulfilled military service

Communication skills and team spirit

Hard work, Consistency, Responsibility, Professionalism

Furniture assembly knowledge (desirable)
---
Πατρονίστ (freelancer) – Αθήνα 
3ετή τουλάχιστον εμπειρία σε σχετική θέση (θα θεωρηθεί πρόσθετο προσόν η εμπειρία στο παιδικό ρούχο)

Γνώση συστήματος Lectra (Modaris & Diamino)

Αναζήτηση και σχεδιασμός νέων σχεδίων

Καλή γνώση αγγλικών στον γραπτό και τον προφορικό λόγο

Μεθοδικότητα, δημιουργικότητα, ευελιξία, πνεύμα συνεργασίας και ομαδικότητας
Patronist (freelancer) – Athens
At least 3 years of experience in a relevant position (experience in children's clothing will be considered an additional qualification)

Lectra system knowledge (Modaris & Diamino)

Search and design of new designs

Good knowledge of English in written and spoken language

Methodism, creativity, flexibility, cooperation spirit and teamwork
---
Μοδίστρα – Αθήνα 
Tailor (woman) – Athens
---
Προσωπικό για Λάντζα – Κηφισιά
Dishwasher – Kifissia 
---
Καμαριέρες / Καθαρίστριες – Κέντρο Αθήνας
Προϋπηρεσία στο τμήμα οροφοκομίας (Housekeeping) σε ξενοδοχείο 4 ή 5 αστέρων

Γνώση της αγγλικής γλώσσας (υποχρεωτική)

Επαγγελματική εμφάνιση και συμπεριφορά

Έμφαση στη λεπτομέρεια

Ομαδικότητα
Maids / Cleaners – Athens
Previous experience as a housekeeper in a 4 or 5 star hotel

Knowledge of English (essential)

Professional appearance and behavior

Emphasis on detail

Teamwork
---
Πλύντης Αυτοκινήτων – Μενίδι
Επιθυμητή εμπειρία σε αντίστοιχες θέσεις

Άριστη ικανότητα επικοινωνίας και εξυπηρέτησης πελατών

Ομαδικότητα και πνεύμα συνεργασίας

Προσανατολισμός στην επίτευξη στόχων και έμφαση στη λεπτομέρεια
Car Washer – Menidi
Previous experience in similar positions is desirable

Excellent communication and customer service skills

Teamwork and cooperation spirit

Orientation to achieve goals and emphasis on detail
---
Συσκευαστές / Συσκευάστριες – Άλιμος
Προϋπηρεσία σε γραμμή παραγωγής βιομηχανίας στον κλάδο των τροφίμων (επιθυμητό)

Κάτοχοι πιστοποιητικού υγείας σε ισχύ

Κάτοχοι πιστοποιητικού εμβολιασμού

Κάτοχοι ΙΧ (επιθυμητό)

Κάτοικοι κοντινών περιοχών (επιθυμητό)
Packers – Alimos
Previous experience in production in the food industry (desirable)

Valid health certificate

Vaccination certificate

Car owners (desirable)

Residents nearby (desirable)
---
Procurement Officer (French Speaker) – Athens
Fluency in French and in English is a prerequisite

Previous experience, but not mandatory, in Procurement/Sourcing/Sales or a customer service environment

Good communication abilities with suppliers, customer service oriented and analytical skills

Confident, positive, hardworking, high motivation and ability to learn

Experience with working in a team

Good MS Office (especially MS Excel) knowledge
---
Ταμίας – Αθήνα 
Εργασιακή εμπειρία ως ταμίας σε παρεμφερή θέση στον χώρο των πωλήσεων

Βασική γνώση Η/Υ

Εξοικείωση με ηλεκτρονικό εξοπλισμό όπως ταμεία και POS

Αξιόλογες δεξιότητες επικοινωνίας και διαχείρισης χρόνου

Προσανατολισμός στην ικανοποίηση των πελατών

Απολυτήριο λυκείου
---
Πωλήτρια – Χολαργός
---
Λαντζέρηδες – Αθήνα 
Επιθυμητά προσόντα:
Σχετική προϋπηρεσία θα θεωρηθεί επιπλέον προσόν αλλά όχι απαραίτητο

Οργάνωση και μεθοδικότητα στην εργασία

Δυνατότητα εργασίας σε κυλιόμενο ωράριο

Γνώσεις υγιεινής και καθαριότητας
Dishwashers – Athens
Desired qualifications:
Relevant previous service will be considered an additional qualification but not necessary

Organizational skills and methodical 

Ability to work in shifts

Knowledge of hygiene rules and cleanliness
---
Sous Chef – Idra
Candidate profile
At least 3 years' experience in the field

Ability to perform an a la carte menu with perfection

Assisting the Head Chef to create menu items, recipes and develop dishes

Work closely with the Chef and give guidance to the cooks

Cooking and preparing high quality dishes

Supervising all kitchen stations

Being responsible for health and safety

Being responsible for food hygiene practices

Ensuring food quality and excellent standards are maintained for all dishes created

Assisting with determining food inventory needs, stocking and ordering

Ensuring the kitchen meets all regulations including sanitary and food safety guidelines
Skills:
Dynamic and self-motivated

Passion for food and guest satisfaction

Quickly and efficiently deliver food

Excellent customer care skills

Young, dynamic and self-motivated

Well-groomed with strong interpersonal skills

Great communication skills

A happy, friendly personality

High level of attention-to-detail

Enthusiasm to develop your skills and knowledge

Adaptable to change and willing to embrace new ideas and processes

Ability to work unsupervised and deliver quality work

Positive and approachable manner

Team player qualities
Offered: Accommodation 
CV with recent photo
---
Assistant Waiters / Runners – Αθήνα 
Προϋπηρεσία σε αντίστοιχη θέση

Άριστη γνώση αγγλικών και θα θεωρηθεί επιπρόσθετο προσόν η γνώση μίας επιπλέον ξένης γλώσσας

Ομαδικότητα στην εργασία

Επαγγελματισμός

Δεξιότητες επικοινωνίας

Δυνατότητα προσαρμογής σε ένα δυναμικό και απαιτητικό περιβάλλον εργασίας
Assistant Waiters / Runners – Athens
Previous experience in a corresponding position

Excellent knowledge of English and knowledge of an additional foreign language will be considered an additional qualification

Teamwork

Professionalism

Communication skills

Ability to adapt to a dynamic and demanding work environment