Thursday Job Adverts – Various Fields – 21/10/2021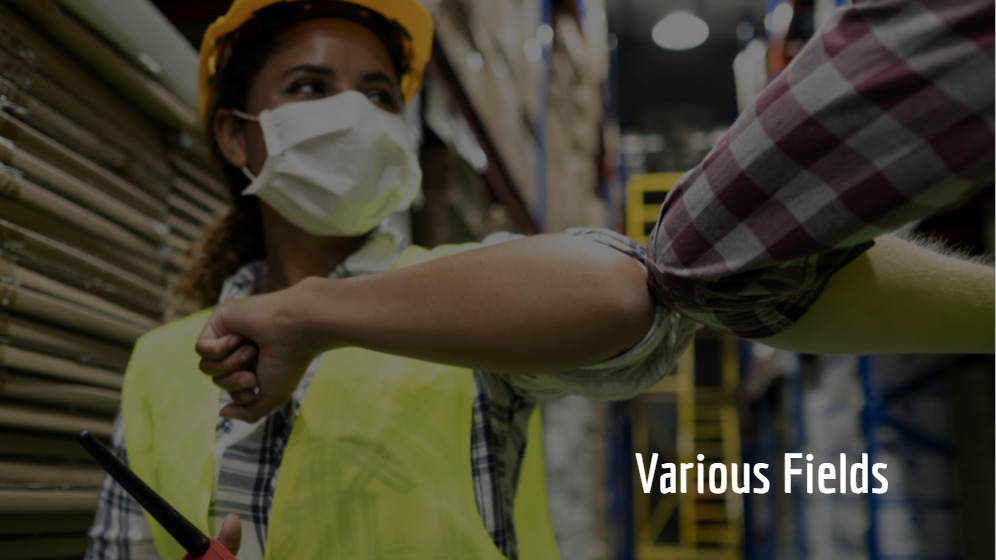 Άτομα για διανομή φυλλαδίων
με χρήση χάρτη, σταθερά σημεία, φανάρια στην Αττική,
με συνέπεια και διάθεση για εργασία
Τηλ.: 211 1821801.
Leaflets' distributors
Using map, steady points, traffic lights, in Attiki
With punctuality and hard-working
Tel: 211 1821801.
---
Χειριστής εκτυπωτικής μηχανής Roland 704 70×100
αποδεδειγμένη ικανότητα χειρισμού εκτυπωτικής μηχανής,
καθοδήγησης των βοηθών του και επικοινωνίας με τα υπόλοιπα τμήματα.
Printing machine Roland 704 70×100 operator
Proven experience in using a printing machine
Ability to guide assistants and communicating with other departments
---
Αποθηκάριος για πλήρη απασχόληση σε εταιρία εισαγωγών ρούχων και υποδημάτων.
Απαραίτητη η γνώση αγγλικών,
δίπλωμα από ΑΕΙ / ΤΕΙ,
εκπληρωμένες στρατιωτικές υποχρεώσεις
άδεια οδήγησης.
Έξτρα προσόν η προϋπηρεσία σε αντίστοιχη θέση.
Warehouse employee (full time) for clothing company
Command of English is obligatory
University degree
Driving license
Work experience will be an asset
---
Direct Call Center Agent
Απολυτήριο Λυκείου – ΙΕΚ
Απαραίτητη γνώση χρήσης Η/Υ (MS Windows)
Καλή γνώση Αγγλικής γλώσσας (FCE)
Εμπειρία σε Εξυπηρέτηση Πελατών
Άριστες διαπροσωπικές και επικοινωνιακές δεξιότητες (καλή χρήση προφορικού και γραπτού λόγου) με εστίαση στην βοήθεια προς τον άνθρωπο
Άλλες δεξιότητες: ευγένεια, αυτοπεποίθηση, αντοχή σε καταστάσεις πίεσης, δυνατότητα εκτέλεσης πολλών εργασιών παράλληλα με την επικοινωνία με τον πελάτη (Multitasking)
---
Υπάλληλοι Καταστήματος (μερική απασχόληση) – Χαϊδάρι
Πτυχίο και προϋπηρεσία; Δεν είναι απαραίτητα. Θέλουμε μόνο να αγαπάς το εμπόριο!
Η χειρωνακτική εργασία είναι στο παιχνίδι, αλλά δεν σε τρομάζει.
Είσαι ταλέντο στην επικοινωνία και όλοι μιλάνε για την ευγένειά σου.
Το πρόγραμμά σου είναι ευέλικτο και ανοιχτό σε διαφορετικές βάρδιες –με βάση πρόγραμμα που θα ξέρεις πολλές μέρες πριν.
Σου αρέσει να δουλεύεις με ομάδες και πάνω απ'όλα: μπορείς να γίνεις το επόμενο αγαπημένο πρόσωπο των πελατών μας.
---
Ταμίας / Παραγγελιολήπτης
Εξυπηρέτηση Πελατών
Εμπειρία σε λήψη παραγγελιών Delivery
Προγραμματισμός & οργάνωση
Προσοχή στη λεπτομέρεια
Ομαδικότητα
Επαγγελματισμός
---
Digital Content and Social Media Specialist
BSc degree in Marketing, Communication or relevant field
MSc Degree in Digital Marketing will be an asset
At least one Google Ads certification
First-hand experience in developing, implementing and optimizing Facebook, Instagram & Google Ads Campaigns
Excellent verbal and written communication skills, both Greek and English
---
Russian Customer Support – Travel Agent
Language Skills:
Fluent in Russian and English
Work experience:
6 months of customer service experience
High school diploma or equivalent
Soft Skills:
Ability to adapt and excel in a fast-paced work environment
Handy with MS Windows and other computer applications
The passion and drive to make a difference
EU Passport
Relocation to Athens
---
Romanian Back Office Agent
The ideal Romanian Back Office Agent is / possess / has:
A native level of Romanian
Business English level
Previous working experience in back office / customer support roles
Observation and attention to detail
Service Orientation: Actively looking for ways to help customers
Flexibility to work on shifts, nights, and weekends
PC & MS Office literacy
---
Arabic Customer Care Officer
Requirements
You'll be an excellent fit as an Arabic Customer Care Officer in case you possess:
Native level in Arabic language & fluency in English
Client handling experience (in the financial services sector) would be definite a plus
Ability to switch tasks & raise/complete "tickets" with speed & efficiency
Outstanding communication & comprehension skills
PC literacy & fast typings skills
---
Τεχνίτης Μεταλλικών Κατασκευών
Απαραίτητα προσόντα:
Γνώση μηχανημάτων κοπής
Εμπειρία σε κολλήσεις μετάλλων
Εμπειρία σε μηχανήματα επεξεργασίας μετάλλου (τόρνος, φρέζα, πλάνη, τρυπάνια, κουρμπαδόρος)
Εμπειρία στο φινίρισμα μετάλλων (λείανση, γυάλισμα, βάψιμο)
Δίπλωμα οδήγησης Ι.Χ.
Συνέπεια και επαγγελματισμός
Προϋπηρεσία τουλάχιστον 2 έτη σε ανάλογη θέση
Metal construction Handyman
Cutting machines command
Experience in metal cutting
Experience in metal processing
Experience in metal finishing
Car driving license
Punctuality and professionalism
Work experience of at least 2 years in relevant position
---
Handyman – North Lesvos-INTERNATIONAL RESCUE COMMITTEE HELLAS
Job Requirements:
3 years professional experience as a handyman.
Basic plumbing/electric maintenance skills
Ability to work with hardware tools and power equipment
INGO experience preferred
Personal qualities: Works well in and promotes teamwork, comfortable in a multi-cultural environment, detail oriented, dynamic, results – oriented, flexible, and able to handle pressure well.
Fluency in English and Greek required
Means of transportation
Openness and willingness to work with people from different backgrounds
Excellent social, communication and listening skills
Numeracy, and record keeping skills
Ability to work independently and in a team
---
Βοηθοί Ελαιοχρωματιστές – Κορωπί
Απαραίτητα προσόντα:
Προϋπηρεσία ως ελαιοχρωματιστές
Εως 35 ετών
Assistant Wall-painters-Koropi
Work experience
Up to 35 years old
---
Αποθηκάριος / Χειριστής Aνυψωτικού – Ασπρόπυργος
Προφίλ υποψηφίου:
Απόφοιτος Λυκείου
Εκπληρωμένες στρατιωτικές υποχρεώσεις
Υπευθυνότητα και αξιοπιστία
Πνεύμα ομαδικότητας και συνεργασίας
Warehouse employee-Forklift Operator-Aspropyrgos
High school graduate
Responsibility and reliability
Team spirit
---
Χειριστής Κλαρκ – Μάνδρα
με δίπλωμα χειριστή και εμπειρία
Forklift operator-Mandra
With license and work experience
---
Εργάτες – Μάνδρα Αττικής
Προσόντα:
Προηγούμενη εμπειρία
Πτυχίο τεχνικής σχολής και δίπλωμα χειριστή κλαρκ θα θεωρηθούν επιπλέον προσόντα
Workers-Mandra, Attiki
Previous work experience
Technical school graduate
Forklift license will be an asset
---
Οδηγοί για super market
με δίπλωμα για van.
υπεύθυνος, οργανωτικός, εργατικός, ομαδικό
πνεύμα συνεργασίας, προσοχή στη λεπτομέρεια.
Super market drivers
Van driving license
Organizational skills, responsibility, team spirit, attention to detail
---
Caretaker/Educator – Athens
REQUIREMENTS:
Bachelor Degree in education, cross-cultural education, Greek philology or a related field;
A minimum of 1 year experience in working as an educator/teacher with adolescents/young adults, experience working with person with disabilities is an asset;
Experience implementing group activities with adolescents is highly desirable;
Experience in institution/safe zone/shelter/SIL for children/young adults and persons with disabilities is an asset;
Possession of creative, fine arts or technical skills, such as wood-working, electronics, painting, music e.tc. is an asset;
Good verbal communication and interpersonal skills with adolescents/young adults;
Demonstrated empathy and understanding of vulnerable adolescents/young adults;
Previous experience in supporting dependents in obtaining independent living skills and enacting daily routines & self-care plans;
Personal qualities: Team player, responsive, flexible, able to handle stress and high pressure work environments effectively & work in culturally diverse work settings;
Understanding and sensitivity to the needs of people from a variety of backgrounds and cultures;
Strong sense of personal integrity;
Strong negotiation and coordination skills;
Strong attention to detail and ability to multi-task while working in a fast-paced environment;
Fluency in Greek and English is required;
Computer skills: Knowledge of MS Office, Internet, Outlook and competency with new technologies required.
OTHER:
Must possess a valid Greek driver's license with no record of criminal driving offense;
Must successfully complete criminal background check;
Able to participate in physical activities with children that may include running, bending, stooping and moderate lifting.
---
Air Charter Broker
Requirements:
Degree qualified with a good knowledge of the Aviation Industry will be considered an advantage.
ACMI – Aircraft, Crew, Maintenance & Insurance experience is required, and Operational, commercial and sales experience will be considered an advantage.
High degree of IT skills
Have strong English language skills
Have good communication and negotiation skills both written and verbal.
---
Creative Designer – Αθήνα
The ideal candidate should have:
Bachelor's Degree in a related field such as Public Relations, Communications or Marketing
Minimum 3 years of related work experience
Proficiency in Photoshop, Illustrator
Ability to design pixel perfect graphics
Familiarity with Adobe Creative Cloud Services and Figma
Creativity & ability to work in a fast-paced environment
Team spirit & organizational skills
Experience in retail would be preferable
---
Γαζώτρια Πλήρους Απασχόλησης
Η ιδανική υποψήφια πρέπει να διαθέτει:
Εμπειρία στη ραφή παιδικών δειγμάτων (ελαστικό – σταθερό) και εμπειρία στις επιδιορθώσεις
Ενδιαφέρον για το αντικείμενο
Δημιουργικό πνεύμα και ευχάριστη προσωπικότητα
Seamstress (full time)
Experience in sewing children's samples (elastic-steady) and experience in mending
Interest for the profession
Creativity and pleasant personality
---
Ζαχαροπλάστης – Κηφισιά
Το προφίλ σας:
Προϋπηρεσία τουλάχιστον 3-5 ετών σε καταστήματα εστίασης και παρόμοια θέση (απαραίτητη)
Ικανότητα επικοινωνίας στα ελληνικά και τα αγγλικά
Απαραίτητα δικαιολογητικά για την εργασία σε καταστήματα υγειονομικού χαρακτήρα (καθαρό ποινικό μητρώο και πιστοποιητικό υγείας)
Πιστοποιητικό ΕΦΕΤ κατάρτισης στην υγιεινή και την ασφάλεια των τροφίμων θα ληφθεί θετικά υπόψη
Ομαδικότητα και συνεργασία
Ικανότητα να λειτουργεί αποτελεσματικά υπό συνθήκες πίεσης
Pastry chef-Kifissia
Work experience of at least 3-5 years in restaurants and in relevant position
Ability to communicate in Greek and English
Documents mandatory for working in food industry (clear criminal record and health certificate)
Food safety and hygiene certificate will be a plus
Team spirit
Ability to work under pressure
---
Αρτοποιός / Αρτεργάτης
Προφίλ υποψηφίου / απαραίτητα προσόντα:
Πτυχίο σχολής αρτοποιίας και ζαχαροπλαστικής
Απαραίτητη η εμπειρία σε ανάλογη θέση παραγωγής άρτου, καθώς και η γνώση της παραγωγικής διαδικασίας της αρτοποιίας και ζαχαροπλαστικής (τουλάχιστον 10 χρόνια επαγγελματικά)
Γνώσεις σε ειδικά προϊόντα (σφολιάτες, κρουασάν, προϊόντα αρτοποιίας) θα εκτιμηθούν ιδιαίτερα.
Γνώση βασικής ζαχαροπλαστικής θα εκτιμηθεί ιδιαίτερα.
Ικανότητα επικοινωνίας στα ελληνικά και τα αγγλικά
Απαραίτητα δικαιολογητικά για την εργασία σε καταστήματα υγειονομικού χαρακτήρα (καθαρό ποινικό μητρώο και βιβλιάριο υγείας)
---
Cook & Sous-Chef
Τι αναζητούμε:
Έναν/μία δημιουργικό επαγγελματία της Μαγειρικής Τέχνης, με απόλυτο προσανατολισμό στην παραγωγή ποιοτικών πιάτων
Εργασιακή εμπειρία τουλάχιστον 2 + ετών σε αντίστοιχη θέση σε Ξενοδοχείο 4* ή/και 5
Πτυχίο Σχολής Τουριστικών Επαγγελμάτων
Άριστες επικοινωνιακές ικανότητες με προσανατολισμό στην άψογη εξυπηρέτηση του πελάτη
Άριστη γνώση προδιαγραφών Ασφάλειας και Υγιεινής
Υψηλό αίσθημα ευθύνης και έμφαση στη λεπτομέρεια
Ανεπτυγμένες οργανωτικές δεξιότητες λόγω πολλαπλών αρμοδιοτήτων
Ικανότητα επίλυσης προβλημάτων σε συνδυασμό με επαγγελματική φιλοσοφία
Cook & Sous Chef
Creative professional in Cooking, with orientation to producing quality dishes
Work experience of at least 2+ years in relevant position at a 4-5-star hotel
Tourism degree
Excellent communicational skills with focus to customer
Excellent command of safety and hygiene regulations
High sense of responsibility with focus to detail
Developed organizational skills while multitasking
Problem solving skills along with professionalism
---
Πιτσαδόρος
Απαραίτητα προσόντα:
Απολυτήριο λυκείου / επιθυμητή σχολή μαγειρικής τέχνης
2 χρόνια τουλάχιστον εμπειρία σε κατάστημα εστίασης
Ικανότητα εργασίας υπό πίεση χρόνου και ευελιξία εργασίας σε βάρδιες
Ομαδικό πνεύμα συνεργασίας
Pizza maker
High school degree/cooking school diploma is desired
At least 2 years of work experience in restaurant
Ability to work under pressure and adaptability to shifts
Team spirit
---
Junior SAP Developer
Required Qualifications:
Experience in multiple phases of software development lifecycle in the SAP SD module at manufacturing industries
Minimum 2 years of support and implementation experience in SAP SD
English language proficiency C1 or C2
Strong customer service skills, team player, collaborative and flexible
Bachelor's degree in Information Technology, Information Systems, or related field.
---
IT Business Partner – Science & Technology
Qualifications & Experience:
Essential:
5 years' higher education – Master's degree, engineer training.
8-10 years of functional experience in IT application, IT project management & IT business analysis
5+ years of experience facilitating the development and implementation of business initiatives and projects, based on management objectives
Relevant working experience with an overall perspective of structure, strategy, issues, etc.
Sound knowledge and experience of working with ERPs and ability to familiarize quickly with new systems and reporting tools
---
Συσκευαστές – Αττική & Θεσσαλονίκη
Απαραίτητα προσόντα:
Προϋπηρεσία σε αντίστοιχη θέση
Ευχάριστη και δυναμική προσωπικότητα
Επαγγελματική συμπεριφορά και ομαδικό πνεύμα συνεργασίας
Γνώση διαδικασιών υγιεινής και ασφάλειας
Packagers – Attiki & Thessaloniki
Work experience in relevant position
Pleasant and dynamic personality
Professionalism and team spirit
Knowledge of hygiene and safety
---
Αποθηκάριoι (Ορισμένου Χρόνου Σύμβαση)
Προφίλ υποψηφίου:
Απόφοιτοι λυκείου
Απαραίτητο πιστοποιητικό υγειονομικού ενδιαφέροντος
Απαραίτητη αντίστοιχη εργασιακή εμπειρία
Υπευθυνότητα και ομαδικό πνεύμα συνεργασίας
Ικανότητα προσαρμογής σε δυναμικό εργασιακό περιβάλλον
Warehouse workers (Fixed term contract)
High school graduates
Health certificate for work in food industry
Relevant work experience
Responsibility and team spirit
Adaptability to a dynamic work environment
---
Καμαριέρα
Απαιτούμενα προσόντα:
Τουλάχιστον 3 χρόνια εργασίας σε αντίστοιχη θέση σε πολυτελές ξενοδοχείο
Ικανότητα λήψης πρωτοβουλιών, ενθουσιώδης και προσανατολισμένος-η στον πελάτη
Ικανότητα ιεράρχησης εργασιών και αποτελεσματικής διαχείρισης χρόνου
Ταχεία εκτέλεση εργασιών χωρίς εκπτώσεις στην ποιότητα
Γνώση αγγλικών
Υπηκοότητα από την Ε.Ε. ή να υπάρχει άδεια διαμονής και εργασίας στην Ελλάδα σε ισχύ
Maid
At least 3 years of work in relevant position at a luxurious hotel
Initiative taking, enthusiasm and customer-orientation
Ability to prioritise and manage time
Speed and focus to quality
English command
Residence and work permit for Greece
---
Καμαριέρα
Απαραίτητα προσόντα:
Προϋπηρεσία σε αντίστοιχη θέση σε ξενοδοχείο 4* ή 5*
Υπευθυνότητα, ευγένεια, επαγγελματισμός
Ομαδικό πνεύμα εργασίας
Maid
Work experience in relevant position at 4/5-star hotel
Responsibility, politeness, professionalism
Team spirit