Thursday Job Adverts – Various Fields – 17/2/2022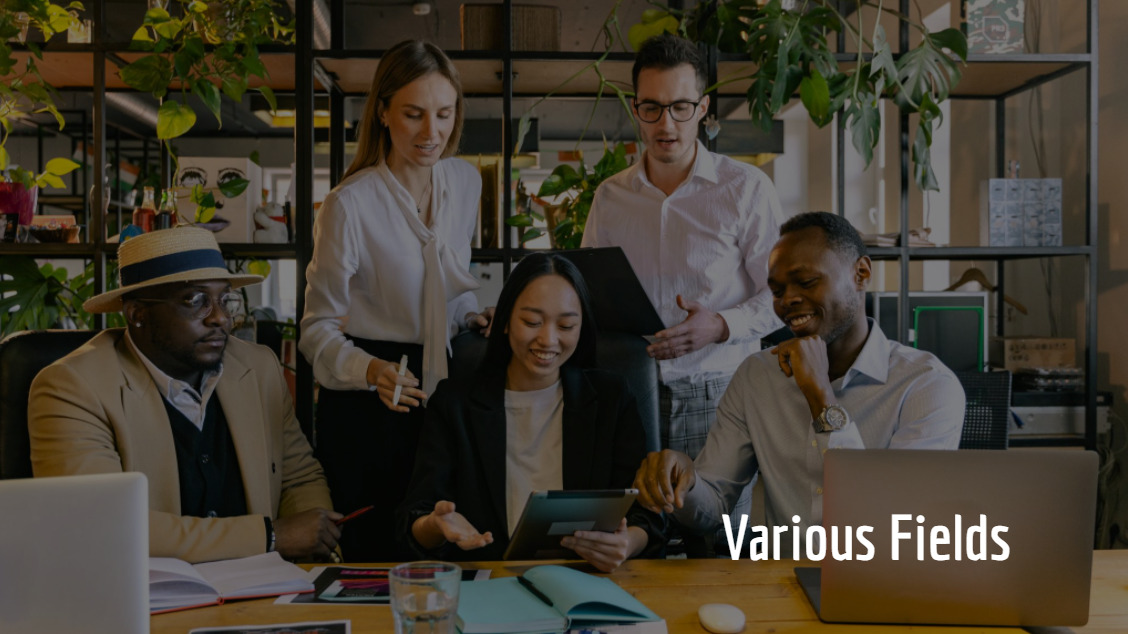 Χειριστής Κλαρκ – Μάνδρα Αττικής
Άδεια χειριστή πετρελαιοκίνητων ανυψωτικών μηχανημάτων (με κινητήρα ισχύος έως 300 hp)

Εργασιακή εμπειρία σε ανάλογη θέση, κατά προτίμηση σε εταιρία με συναφή δραστηριότητα

Συνέπεια, υπευθυνότητα και ομαδικό πνεύμα
Clark Operator – Mandra Attica
Diesel lifting operator license (with engine up to 300 hp)

Work experience in a similar position, preferably in a company with a related activity

Consistency, responsibility and team spirit
---
Υπάλληλοι Αποθήκης – Μεταμόρφωση Αττικής
Ομαδικό πνεύμα

Γνώση αγγλικών

Επιθυμητή η προϋπηρεσία σε αποθήκη ενδυμάτων

Επιθυμητή η γνώση Microsoft Excel

Επιθυμητή η γνώση ERP Softone
Warehouse Employees – Metamorfosi Attica
Team Spirit

Knowledge of English

Pre-experience in a clothing store is desirable

Knowledge of Microsoft Excel is desirable

ERP Softone knowledge is desirable
---
Υπάλληλοι Αποθήκης – Κορωπί
Απόφοιτος Λυκείου

Οργανωτικός, συνεπής, με ομαδικό πνεύμα
Warehouse Employees – Koropi
High School Graduate

Organizational, consistent, with a team spirit
---
Graphic Designer & Web Developer – Athens
2-3 years working experience as a graphic designer & web developer

Proficient user of Adobe Suite, Infographics, WordPress, Page layout etc.

Excellent use of PowerPoint in terms of graphic, layout and animations

Excellent written and verbal communication skills

Be adaptable and able to pick up new techniques

Proven ability to complete projects according to outlined scope, budget, and timeline (time management)

Familiarity with project management software tools, methodologies, and best practices (Nice to have)

Change Management skills (Nice to have)

Ability to work alone or in a team & Ability to work in a self -motivated manner

Excellent communication skills in Greek and English
---
Υπάλληλος Διοικητικής Υποστήριξης – Αθήνα
πτυχίο Ανθρωπιστικών/Κοινωνικών Επιστημών ή Επιστημών Υγείας

μεταπτυχιακές σπουδές σε Διοίκηση Επιχειρήσεων ή Επιστήμες Υγείας (θα θεωρηθεί πλεονέκτημα)

τουλάχιστον 3 έτη αποδεδειγμένης επαγγελματικής εμπειρίας σε αντίστοιχη θέση (κατά προτίμηση στον τομέα της υγείας ή σε Μη Κυβερνητική Οργάνωση)

άριστη γνώση αγγλικών και ελληνικών σε προφορικό και γραπτό επίπεδο όπως και της ορολογίας του αντικειμένου

γνώση δεύτερης ξένης γλώσσας (επιθυμητή, θα θεωρηθεί σημαντικό πλεονέκτημα)

άριστη γνώση MS Office (Microsoft, Word, Excel, Google Docs, PowerPoint)

εμπειρία στη διαχείριση ιστοσελίδων και εξοικείωση με περιβάλλον WordPress πάραλληλα με τη χρήση Social Media (θα συνεκτιμηθεί θετικά)

ανεπτυγμένες επικοινωνιακές και οργανωτικές δεξιότητες

ομαδικό πνεύμα εργασίας, επίλυσης προβλημάτων και διαχείρισης κρίσεων

ικανότητα αποτελεσματικής διαχείρισης χρόνου
---
Arabic and Kurdish – Speaking Client Relations Managers – Athens
Degree in a business-related field will be a plus

Client handling experience in the financial services sector is a definite plus

Fluent in Arabic and Kurdish

Excellent oral and written skills in English

Reliable, with integrity of character

Outstanding communication and interpersonal skills

Dynamic, innovative and target oriented

Strong computer literacy

Valid work permit required
---
Υπάλληλος εξυπηρέτησης πελατών πρατηρίου υγρών καυσίμων – Άγιος Στέφανος Αττικής
Απολυτήριο λυκείου

Καλή γνώση αγγλικής γλώσσας

Καλή γνώση MS Office (Word, Excel, PowerPoint, Outlook)

Ικανότητα διαχείρισης χρόνου

Οργανωτικότητα και υπευθυνότητα

Πελατοκεντρική προσέγγιση και ικανότητα επίτευξης στόχων

Δυνατότητα εργασίας με κυλιόμενο ωράριο βαρδιών

Προγενέστερη εμπειρία σε πρατήριο καυσίμων θα θεωρηθεί επιπλέον προσόν
Gas station customer service employee – Agios Stefanos Attica
High school diploma

Good knowledge of English

Good knowledge of MS Office (Word, Excel, PowerPoint, Outlook)

Time management skills

Organizational and responsibility

Customer-oriented and ability to achieve goals

Ability to work with shifting shift hours

Previous experience at a gas station will be considered an additional qualification
---
English Speaking Collection Advisor – Athens
As an English speaking Collection Advisor, you will:
be at the forefront of the business, operating via telephone/chat/email to support customers located in the UK

establish positive engagement with the customers, build relationships and demonstrate fair treatment

conduct affordability assessments in order to fully understand each customer's financial situation and, when needed, set up reasonable repayment plans

provide guidance to customers on the availability of free money advice

maintain system notes, ensuring records of calls are complete, accurate, professional and a true reflection of the conversation
---
Polish Customer Support Officer / Home Office
What your tasks will be as a Polish Customer Support Officer – Home Office:
Act as the first point of contact for the Polish market

Dealing with clients' inquiries providing live chat support 

Performing personal clientele analysis and taking actions as required 

Developing and maintaining excellent relationships with prospective and existing clients

Cooperating effectively with other departments as required

Contributing to team effort by achieving targeted results
---
Arabic-Speaking Customer Care Officers – Athens
Degree in a business-related field

Client handling experience in the financial services sector is a definite plus

Fluent Arabic speaker with excellent oral and written skills in English

Ability to multitask and maintain a high-level of organization

Outstanding communication and interpersonal skills

Excellent computer literacy

Valid work permit required
---
Διανομείς – Αθήνα
Δυνατότητα επιλογής πρωινής ή απογευματινής βάρδιας
Distributors – Athens
Possibility to choose morning or afternoon shift
---
Οδηγοί Διανομής – Αττική
Αν θέλεις λοιπόν να γίνεις μέλος της ομάδας και:
Έχεις επαγγελματική προϋπηρεσία τουλάχιστον 2 ετών ως Οδηγός

Κατέχεις επαγγελματικό δίπλωμα οδήγησης Γ' κατηγορίας

Διαθέτεις Πιστοποιητικό Επαγγελματικής Ικανότητας (ΠΕΙ)

Έχεις κάρτα ψηφιακού ταχογράφου

Σε χαρακτηρίζουν η ομαδικότητα, ο αλληλοσεβασμός και η ευγένεια

Έχεις διάθεση για εκπαίδευση και ευκαιρίες εξέλιξης

Η εξυπηρέτηση του πελάτη είναι για σένα κάτι που σε ευχαριστεί

Το πρόγραμμά σου είναι ευέλικτο και ανοιχτό σε διαφορετικές βάρδιες
https://bit.ly/34XsAx9
---
Οδηγός – Κορωπί
Δίπλωμα Γ' κατηγορίας

Προϋπηρεσία 3-5 έτη

Εκπληρωμένες στρατιωτικές υποχρεώσεις
Driver – Koropi
Driving license – Category C

Previous experience 3-5 years

Fulfilled military service
---
Βοηθοί Ηλεκτρολόγοι – Κορωπί
Προϋπηρεσία ως ηλεκτρολόγοι
Electrician Assistants – Koropi
Previous experience as electricians
---
Καθαρίστρια – Χαλάνδρι
Τηλ.:• 6986 732965
Cleaner (woman) – Chalandri
Tel .: • 6986 732965
---
Καθαριστές/Καθαρίστριες – Αθήνα 
Τηλ. επικοινωνίας: 698 6732965 και 2109577218
Cleaners – Athens
Tel. Contact: 698 6732965 and 2109577218
---
Χειριστής Μηχανών Παραγωγής – Ανατολική Αττική 
Απόφοιτος λυκείου, ΕΠΑ.Λ., ΙΕΚ ή ΤΕΙ
Production Machine Operator – East Attica
High school graduate, EPAL, IEK or TEI
---
Βοηθός Λογιστή – Αττική 
Απόφοιτος/η ΤΕΙ/ΑΕΙ (κατεύθυνση λογιστικής)

Τουλάχιστον (2) έτη προϋπηρεσία σε αντίστοιχη θέση

Καλή γνώση των εφαρμογών MS Office

Καλή γνώση της Αγγλικής γλώσσας

Ευχάριστη και δυναμική προσωπικότητα, με έμφαση στην λεπτομέρεια και διάθεση για εργασία
---
Junior IT Help Desk Technician – Athens
1 year or more of relevant work experience and experience working in a corporate environment is preferred

Ability to setup, configure, and perform day-to-day maintenance on workstations

Basic networking and OS (Windows or MacOS) knowledge is required

Excellent communication skills, including the ability to instruct on technical concepts if needed.

Proficient knowledge of English required, written and spoken

Punctuality, professionalism and time flexibility

Experience with ticketing systems, Avaya, Ivanti and VMware Horizon environments will be an advantage

It is very important that you are experienced in collaborating with other teams, to troubleshoot and resolve an array of technical issues.
---
Chief Concierge – Santorini & Athens
Proven experience as concierge; experience in customer service or relevant role is an advantage.

Proficiency in English; multilingual is strongly preferred.

Excellent communication skills.

Polite and confident with a great deal of patience.

Ability in multitasking and time-management.

Aptitude in resolving issues with a customer-focused orientation.
Offered: 
Accommodation provided in staff houses with AC, wi-fi and laundry access

Meal on duty
---
Πωλητές-ριες Μαναβικής – Καλλιθέα Αττικής
Προφίλ υποψηφίου:
Έχετε ευχάριστη προσωπικότητα και αποτελείτε πρότυπο ευγένειας απέναντι στους πελάτες.

Έχετε επικοινωνιακές ικανότητες.

Σας διακρίνουν υπευθυνότητα και αξιοπιστία.

Σας αρέσουν η ομαδική εργασία και οι κοινοί στόχοι.

Ιδανικά, διαθέτετε εμπειρία στον χώρο του λιανεμπορίου.

Εκπληρωμένες στρατιωτικές υποχρεώσεις για τους άνδρες υποψηφίους.
---
Υπάλληλοι Καταστήματος – Κατάστημα Λιανικής LC Waikiki (Αθήνα)
Store Employees – LC Waikiki (Athens)
---
Προωθήτριες / Πωλήτριες σε Super Market – Αθήνα 
Επιθυμητή η ικανότητα οργάνωσης
Τηλ. επικοινωνίας: 210 8848324
Promoters / Sellers in Super Market – Athens
Organizational skills are desirable
Tel. Contact: 210 8848324
---
Receptionist – Athens
Fluency in Greek and English, extra languages would be considered a plus

Ability to perform under pressure and within timeframes

Strong problem resolution, organizational and communication skills

Friendly and kind personality with team spirit
---
Καμαριέρες – Αθήνα
Προηγούμενη εμπειρία σε αντίστοιχα μεγάλα ξενοδοχεία 

Δυνατότητα επικοινωνίας στα Αγγλικά
Maids – Athens
Previous experience in large hotels

Ability to communicate in English
---
Ηλεκτρολόγος Αυτοκινήτων – Βόρεια Προάστια Αττικής 
Τεχνική εκπαίδευση

Εμπειρία στον τομέα της ηλεκτρολογικής διάγνωσης αυτοκινήτου

Ικανότητα συνεργασίας

Προϋπηρεσία τουλάχιστον 4 ετών σε αντίστοιχη θέση
Car Electrician – Northern Suburbs of Attica
Technical education

Experience in the field of electrical car diagnostics

Ability to collaborate

Previous experience of at least 4 years in a similar position
---
Βοηθοί Ελαιοχρωματιστές – Κορωπί
Προϋπηρεσία ως ελαιοχρωματιστές
Oil Painter Assistants – Koropi
Previous experience as an oil painter
---
Ηλεκτροσυγκολλητές / Τεχνίτης – Αθήνα 
Welders / Craftsman – Athens
---
Σερβιτόροι – Αττική 
Προϋπηρεσία 2-3 ετών σε αντίστοιχη θέση

Γνώση Ασφάλειας και Υγιεινής Τροφίμων

Συνεργασία, ομαδικότητα για την άριστη εξυπηρέτηση του πελάτη

Διάθεση για εξυπηρέτηση, ευγένεια, φιλική διάθεση, ομαδικό πνεύμα
---
Barista – Κατεχάκη
Προφίλ ιδανικού υποψηφίου:
Ευχάριστη προσωπικότητα

Μεθοδικότητα, ευχέρεια επικοινωνίας και ομαδικό πνεύμα εργασίας

Υπευθυνότητα και συνέπεια

Η προϋπηρεσία στον χώρο της μαζικής εστίασης θα εκτιμηθεί
---
Waiter/Waitress – Kifissia
Proven work experience as a Waiter or Waitress

Hands-on experience with cash register and ordering information system (EUROTEL POS-MICROS)

Basic math skills

Attentiveness and patience for customers

Excellent presentation skills

Strong organizational and multitasking skills, with the ability to perform well in a fast-paced environment

Active listening and effective communication skills

Team spirit

Flexibility to work in shifts

High school diploma; food safety training is a plus
---
Επιπλοποιοί, Βοηθοί και Εργάτες – Αχαρνές
[email protected] & 6936/002580
Furniture Makers, Assistants and Workers – Acharnes
[email protected] & 6936/002580
---
Βοηθός Ξυλουργού – Πειραιάς
Carpenter Assistant – Piraeus
---
Οικιακή Βοηθός – Πέραμα 
Domestic Assistant – Perama
---
Βρεφονηπιοκόμος με γνώση αγγλικών – Κηφισιά 
4 – 5 ώρες μετά τις 16.00 το απόγευμα
Babysitter with knowledge of English – Kifissia
4 – 5 hours after 16.00 in the afternoon
---
Barber –  Ίλιον (Ilion)
---
Κομμώτρια -ής και βοηθός – Γλυφάδα
Hairdresser (woman / man) and  assistant – Glyfada
---
Τεχνίτρια Μανικιούρ – Πεντικιούρ – Γαλάτσι 
Manicure / Pedicure Technician (woman) – Galatsi
---
Γαζωτές /ριες – Πλατεία Αττικής
Tailor (sewing) – Attiki square
---
Μοδίστρα – Κολωνάκι 
προϋπηρεσία σε βραδινό ρούχο και σε δείγματα
Tailor – Kolonaki
previous experience in evening wear and samples