Thursday Job Adverts – Various Fields – 17/03/2022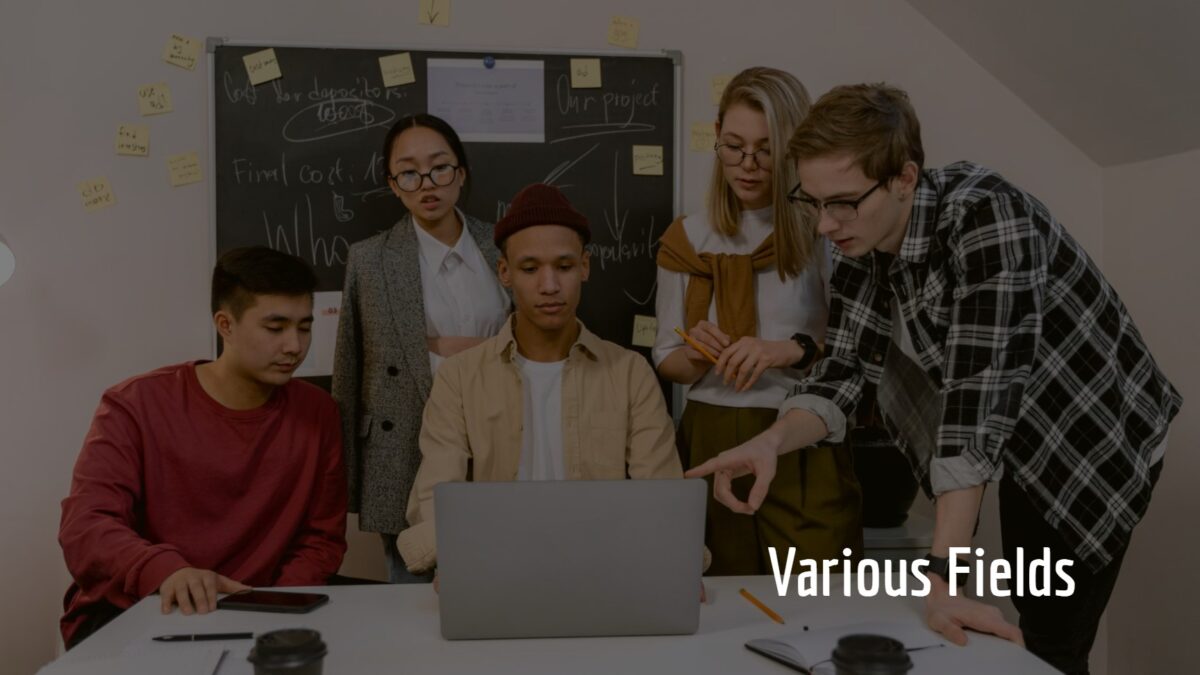 Υπάλληλος Αποθήκης – Αθήνα
Τεχνική εκπαίδευση

Εμπειρία στον τομέα της ηλεκτρολογικής διάγνωσης αυτοκινήτου

Ικανότητα συνεργασίας

Προϋπηρεσία τουλάχιστον 4 ετών σε αντίστοιχη θέση
Warehouse Employee – Athens
Technical training

Experience in the field of electrical car diagnostics

Teamwork ability

Previous experience of at least 4 years in a similar position
---
Αποθηκάριος – Κορωπί
Απαραίτητο δίπλωμα χειριστή παλετοφόρου αυτοκινούμενου (κλαρκ)
Warehouse employee – Koropi
Certificate of Pallet Truck Operator (Clark) is required
---
Προσωπικό Ασφάλειας (Φύλακες) – Αθήνα
ένδειξη SEC/ATH​
Άδεια εργασίας ΙΕΠΥΑ Ν. 2518/97 σε ισχύ

Δυνατότητα για πλήρη απασχόληση

Απολυτήριο Λυκείου

Γνώση Αγγλικών (επιθυμητή αλλά όχι απαραίτητη)

Eκπληρωμένες Στρατιωτικές Υποχρεώσεις (για τους άντρες υποψηφίους)
Security Staff (Guards) – Athens
SEC / ATH indicator
Work permit IEPYA L. 2518/97 

Possibility for a full-time job

High school graduate

Knowledge of English (desirable but not required)

Fulfilled military service (for male candidates)
---
Γραφίστας και Εσωτερικός Διακοσμητής – Ν. Ψυχικό
Καλή γνώση της αγγλικής γλώσσας

Καλές γνώσεις σε 3D Projects, Corel, Photoshop και 3D Studio Max

Εμπειρία σε αντίστοιχη ή παρεμφερή θέση

Επαγγελματική συμπεριφορά

Να διακατέχεται από συνέπεια και υπευθυνότητα

Παρατηρητικότητα, μεθοδικότητα και έμφαση στη λεπτομέρεια

Εστίαση στην παροχή υπηρεσιών υψηλού επιπέδου
Graphic Designer and Interior Decorator – Neo Psyhiko
Good knowledge of English

Good knowledge in 3D Projects, Corel, Photoshop, and 3D Studio Max

Experience in a similar position

Professional behavior

Consistency and responsibility

Observation, organizational skills, and emphasis on detail

Focus on providinghigh-quality services
---
Σύμβουλος Πωλήσεων Εικόνας – Ήχου (Mερική Aπασχόληση) Public, Γλυφάδα
Προϋπηρεσία 1-2 χρόνων σε θέση πωλήσεων καταστήματος λιανικής

Άριστη γνώση των προϊόντων εικόνας και ήχου

Ευχέρεια στη χρήση Η/Υ (MS Office, Windows)

Καλή γνώση της αγγλικής γλώσσας (προφορικός και γραπτός λόγος)

Άριστες επικοινωνιακές ικανότητες

Εκπληρωμένες στρατιωτικές υποχρεώσεις (για τους άντρες)
---
Γραμματέας – Αθήνα 
Κατοχή διπλώματος οδήγησης

Πολύ καλή γνώση Microsoft Office (Excel, Word, Outlook)

Πολύ καλή δυνατότητα επικοινωνίας

Δεξιότητες οργάνωσης και διαχείρισης χρόνου

Συνέπεια και οργανωτικότητα

Θέληση για μάθηση
---
Customer Support for the transportation leader – Czech – Athens
Excellent command of Czech

Good communication skills in English

A high school diploma or its equivalent is required.

A basic awareness of automotive roadside assistance procedures

Work experience with knowledge management systems and information research

Professional expertise with ticketing and roadside assistance is preferred.

Previous experience working in a contact center or managing mail is preferred.
---
Social Media Support for the Top Instant Messaging Service – Indonesian (Bahasa) – Athens
Superior written and verbal communications skills in Indonesian Bahasa

Good communication skills in English

Ability to understand the main ideas of complex text on both concrete and abstract topics

Ability to fluently interact without strain for either party.

Experience working with direct consumers, in B2C environment; B2B is a distinct advantage

High attention to details and follow-through

An effective team player who can also work independently

Proven ability to deal with problems and solve them effectively

Professional customer service skills: solutions mindset, helping nature, passion for the customer and the customer experience

Robust multitasking skills (e.g. able to log calls and interact with the customer simultaneously)
---
Διανομείς Φυλλαδίων door to door – Αθήνα
Τηλ. επικοινωνίας: 210 8848328
Door to door Brochure Distributors – Athens
Contact: 210 8848328
---
Οδηγός (Courier) – Αττική 
Κάτοχος διπλώματος οδήγησης για δίκυκλο και αυτοκίνητο

Επιθυμητή αντίστοιχη προϋπηρεσία

Ικανότητα ανάγνωσης χάρτη

Επαγγελματισμός

Άμεση διαθεσιμότητα
Driver (Courier) – Attica
Driver's license for motorcycle and car

Relevant previous experience desired

Ability to read a map

Professionalism

Immediately available to start
---
Υπάλληλος Αποθήκης / Οδηγός (Μερική Απασχόληση) – Κολωνός
Προϋπηρεσία σε αντίστοιχη θέση ή σε περιβάλλον αποθήκης, επιθυμητή.

Ομαδική εργασία και οργανωτικές δεξιότητες.

Δίπλωμα οδήγησης Β' κατηγορίας.

Εκπληρωμένες στρατιωτικές υποχρεώσεις για τους άνδρες υποψηφίους
Warehouse Worker / Driver (Part-time) – Kolonos
Previous experience in a similar position or in a warehouse desirable.

Teamwork and organizational skills.

Driving license – B Category

Fulfilled military service for male candidates
---
Υπεύθυνη Καθαριότητας – Γλυφάδα
Βιογραφικό σημείωμα με πρόσφατη επαγγελματική φωτογραφία
Cleaning Officer – Glyfada
CV with recent professional photo
---
Εργάτες Παραγωγής & Συσκευασίας – Καλύβια
Δυνατότητα εργασίας σε βάρδιες
Production & Packaging Workers – Kalivia
Ability to work in shifts
---
Junior Web Developer – Athens / Remote
BS / MS degree in Computer Science, Engineering or a related subject

1 – 3 years of overall software development experience

Experience with .NET 4.5+, .NET Core principles and best practices

Good knowledge of HTML5 and JavaScript, TypeScript, jQuery and its best practices

Experience working with remote data via REST and JSON

Experience with SQL Server

Experience with Git will be considered as an asset

Solid understanding of the full development life cycle and scrum process framework.

Native Greek speaker
---
Μάγειρας Α' – Αθήνα
Απόφοιτος τουριστικής σχολης ή σχολής μαγείρων

Ελάχιστη προϋπηρεσία 2 ετών σε αντίστοιχη θέση, ιδανικά σε à la carte εστιατόριο

Ομαδικό πνεύμα

Γνώση αγγλικών και Η/Υ
Cook A '- Athens
Tourism or cook school graduate

Minimum 2 years of experience in a similar position, ideally in an à la carte restaurant

Team Spirit

Knowledge of English and PC
---
Σύμβουλος Πωλήσεων Βιβλίου (μερικής απασχόλησης) – Συγγρού (Καλλιθέα)
Προϋπηρεσία 1-2 χρόνια σε θέση πωλήσεων καταστήματος λιανικής

Άριστη προϊοντική γνώση πάνω στον κλάδο του βιβλίου

Ευχέρεια στη χρήση Η/Υ (MS Office, Windows)

Καλή γνώση της Αγγλικής γλώσσας (προφορικός και γραπτός λόγος)

Άριστες επικοινωνιακές ικανότητες

Εκπληρωμένες στρατιωτικές υποχρεώσεις (για τους άντρες)
---
Ταμίας – Αττική 
Εργασιακή εμπειρία ως ταμίας σε παρεμφερή θέση στον χώρο των πωλήσεων

Βασική γνώση Η/Υ

Εξοικείωση με ηλεκτρονικό εξοπλισμό όπως ταμεία και POS

Αξιόλογες δεξιότητες επικοινωνίας και διαχείρισης χρόνου

Με προσανατολισμό στην ικανοποίηση των πελατών

Απολυτήριο λυκείου
---
Συντηρητής Ξενοδοχείου – Πειραιάς
Προϋπηρεσία σε αντίστοιχη θέση σε Boutique ξενοδοχεία 5*, Ελλάδας ή εξωτερικού

Γνώση της αγγλικής γλώσσας

Επαγγελματική εμφάνιση

Ομαδικότητα – προσαρμοστικότητα – οργάνωση

Καθημερινή παρακολούθηση εκρεμμοτήτων συντήρησης / βλαβών

Διατήρηση ημερολογίου βλαβών

Σωστή παρακολούθηση αποθήκης συντήρησης (οργάνωση εργαλείων / ανταλλακτικών)

Ευελιξία και προσαρμοστικότητα σε απαιτητικές καταστάσεις και ικανότητα εργασίας υπό πίεση με υπευθυνότητα

Γνώση σε θέματα πυρασφάλειας.

Γνώση σχετικά με Πρώτες Βοήθειες

Πτυχίο Ηλεκτρολόγου ή/και αντίστοιχης τεχνικής σχολής
Hotel Maintenance Officer  – Piraeus
Previous experience in a similar position in Boutique 5 * hotels, in Greece or abroad

Knowledge of English

Professional appearance

Teamwork – adaptability – organizational skills

Daily monitoring of maintenmaintenance/problem

Maintain a problem log

Maintenance of warehouse (organization of tools / spare parts)

Flexibility and adaptability to demanding situations and ability to work under pressure 

Knowledge of fire safety issues.

Knowledge of First Aid

Degree in Electrical Engineering and/or technical school 
---
Μηχανικός Αυτοκινήτων – Αττική 
Τεχνική εκπαίδευση

Εμπειρία στον τομέα διάγνωσης αυτοκινήτου

Ικανότητα συνεργασίας

Προϋπηρεσία σε αντίστοιχη θέση
Car Engineer – Attica
Technical education

Experience in car diagnostics

Team workability

Previous experience in a similar position
---
Buffet Waiter – Athens
Degree in Hospitality | Tourism.

Buffet Waiter experience, preferably in City Hotels.

Proven ability to consistently meet service standards and exceed guest expectations.

Strong oral communication skills.

Ability to work effectively in a team environment and take initiative.

A passion for food and beverage experience; positive and open-mind attitude with high energy.

Dynamic personality, creative and innovative.
CV with a recent photo
---
Bartenders – Athens
---
Waiters – Athens
---
Kitchen Assistants – Αθήνα
Προϋπηρεσία τουλάχιστον 1 έτος σε αντίστοιχη θέση

Καλή γνώση αγγλικών (επιθυμητή η γνώση και άλλης ξένης γλώσσας)

Δεξιότητες ομαδικότητας, επικοινωνιακές, εξυπηρέτησης πελατών και πωλήσεων
Kitchen Assistants – Athens
Previous experience of at least 1 year in a similar position

Good knowledge of English (knowledge of another foreign language is desirable)

Teamwork ability, communication skills, customer service oriented and sales skills
---
Ναυαγοσώστης / τρια – Ηράκλειο Κρήτης
Δίπλωμα πισίνας και παραλίας
Παρέχονται: διαμονή και διατροφή
Lifeguard – Heraklion, Crete
Provided: accommodation and food
---
Spa Therapists – Santorini
Experience in a 4* or 5* boutique hotel environment

Excellent command of the English language, both spoken and written

Solid knowledge of various treatment protocols
Benefits: 
Accommodation provided in staff houses with AC, wi-fi, and laundry access

Meal on duty
Please send your CV with a recent photo
---
Sports Entertainer – Chania
Excellent knowledge of English language; a second language (German, Polish or French) will be considered as a plus

Positive attitude to people and sports

Communicative and reliable person

Organizational skills
Benefits: Daily meals and accommodation
---
Καμαριέρα – Μύκονος
Παρέχεται διαμονή
Maid – Mykonos
Accommodation is provided
---
Front Office Agents – Santorini & Paros
Degree in Hospitality / Tourism

Minimum 2 years experience as a Front Office Agent in a 5-star Hotel preferably a member of an International Hotel Chain

Excellent command of both the Greek and the English language (oral and written). Any additional language will be considered an asset.

Excellent user of Microsoft Office Suite and PMS (preferably Fidelio)

Customer service and problem-solving orientation

Team player
Accommodation provided with Wifi access and Half Board
CV with a recent photo
---
Reservations Agent – Athens
Minimum of 2 years of experience in a similar position

LHW or other 5* International Hotel Chain experience

Degree in Hospitality/Tourism

Computer literate –MS Office – Previous experience with PMS systems

Fluent oral and written knowledge of English

Customer and sales oriented

Strong team player.

Ability to work under pressure and in a fast-paced environment

Self-motivated, enthusiastic, professional with attention to detail
---
Βοηθοί Ηλεκτρολόγου – Νέος Κόσμος 
Electrician Assistants – Neos Kosmos
---
Βοηθός Ξυλουργού – Αθήνα (Κολωνάκι)
Απαραίτητη προϋπηρεσία τουλάχιστον δύο (2) ετών σε αντίστοιχη θέση.

Επιθυμητή γνώση κατασκευής επίπλων.

Επιθυμητή κατοχή δικύκλου και διπλώματος Α' κατηγορίας

Συνέπεια 

Υπευθυνότητα
Carpenter Assistant – Athens (Kolonaki)
Necessary previous experience of at least two (2) years in a similar position.

Desired knowledge of furniture making.

Desired a motorcycle and a driving license A category

Consistency

Responsibility
---
Βοηθός τεχνίτη σιδερά – Νέα Ιωνία
Craftsman assistant / ironworker – Nea Ionia
---
Οικιακή Βοηθός Εσωτερική – Βάρη
Domestic Caregiver – Vari
Benefits: Accommodation
---
Live in babysitter – Palaio Faliro
basic room cleaning

one break per week

excellent conditions

private living apartment-food- total expenses are provided
---
Υπάλληλος Πλυντηρίου – Πλατεία Βάθης
Laundry Employee – Vathis Square
---
Γηροκόμος – Αγία Παρασκευή
Caregiver for the elderly – Agia Paraskevi
---
Βοηθός Κομμωτή – Δάφνη 
Hairdresser Assistant – Dafni
---
Μανικιουρίστ – Καλλιθέα
Manicurist – Kallithea
---
Πατρονίστ – Νέο Ηράκλειο 
Patronist – Neo Iraklio