Thursday Job Adverts- Various Fields – 16/12/2021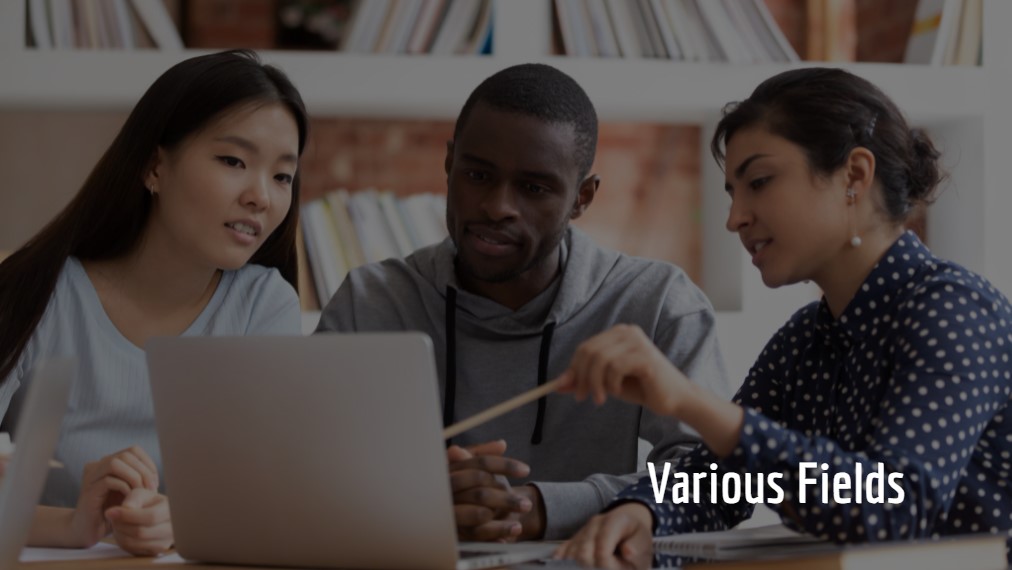 Sales Assistants – Factory Αεροδρομίου
Οι κατάλληλοι υποψήφιοι /ες
Έχουν εμπειρία πωλήσεων ένδυσης (Άνω του 1 έτους)
Τους αρέσει να εξυπηρετούν πελάτες , να λύνουν προβλήματα με υπομονή και κατανόηση.
Αγαπούν τη μόδα
Γνωρίζουν αγγλικά
Αντέχουν την ορθοστασία και την συνεχή κίνηση για εξυπηρέτηση των πελατών
Επιθυμούν να εκπαιδευτούν και να αποκτήσουν εμπειρία σε ένα μεγάλο BRAND.
---
Πωλητές Πρατηρίων Καυσίμων – Ραφήνα
Απαραίτητα Προσόντα:
Πελατοκεντρική κατεύθυνση
Ευχέρεια στην επικοινωνία
Απόφοιτος/η λυκείου
Άριστη γνώση Η/Υ
Δυνατότητα εργασίας με κυλιόμενο ωράριο
Επιθυμητή προηγούμενη εργασία σε πρατήριο καυσίμων
Gas station salespeople – Rafina
Essential skills:
Customer-centered
Communication skills
High school graduate
Excellent command of computer
Ability to work in rotating shifts
Work experience at a gas station
---
Υπάλληλοι Καταστήματος (μερική απασχόληση) – Βριλήσσια
Έχετε ευχάριστη προσωπικότητα και αποτελείτε πρότυπο ευγένειας απέναντι στους πελάτες.
Σας διακρίνουν υπευθυνότητα και αξιοπιστία.
Σας αρέσουν η ομαδική εργασία και οι κοινοί στόχοι.
Ιδανικά διαθέτετε εμπειρία στον χώρο του εμπορίου.
---
Social Media Manager – Athens
Requirements
We are looking for talented Social Media Managers with:
BS in Communications, Marketing, Business, New Media or Public Relations
Proven working experience in the social media marketing or as a digital media specialist
Excellent consulting, writing, editing (photo/video/text), presentation, and communication skills
Hands-on experience in content management
Excellent copywriting skills
Ability to deliver creative content (text, image, and video)
Solid knowledge of SEO, keyword research, and Google Analytics
Knowledge of online marketing channels
Demonstrable social networking experience and social analytics tools knowledge
Positive attitude, attention to detail, and customer orientation
Familiarity with web design
Excellent communication, analytical and multitasking skills
Fluency in English
---
Arabic-Speaking Business Development Officer – Athens
Main requirements:
Degree in Business, Marketing, Finance or related
Fluent Arabic speakers with excellent oral and written skills in English and Greek
Knowledge in any of the following languages will be considered a strong plus: Portuguese and/or French
Reliable, with integrity of character and strong business acumen
Flexibility to work in a multicultural environment
Excellent people management skills
Outstanding communication and interpersonal skills
Dynamic, innovative and target oriented
Strong computer literacy
---
Romanian Back Office Agent
The ideal Romanian Back Office Agent is / possess / has:
A native level of Romanian
Business English level
Previous working experience in back office / customer support roles
Observation and attention to detail
Service Orientation: Actively looking for ways to help customers
Flexibility to work on shifts, nights, and weekends
PC & MS Office literacy
---
Customer Service Officer – French/English speaker (6-month contract)
Requirements:
For this Customer Service Officer – French/Engish speaker position you have to possess:
University Degree (preferable in Shipping) and/or knowledge of the Marine industry
Fluency in both French & English language
Experience in Customer Service: 0-2 years
Computer Literate (MS office)
Ability to work in international and multicultural environment
Strong interpersonal & communication skills, resistance to stress, a good team player
---
Russian Customer Care Advisor
Requirements:
In order for your profile to match this Russian Customer Care Advisor role, you need to have the following skills:
Be familiar with high-tech gadgets and customer service
Speak Russian to native standard and English at a very good level
Have communicative and outgoing personality
Possess a valid EU work permit
---
Arabic Customer Care Officer
You'll be an excellent fit as anArabic Customer Care Officerin case you possess:
Native level in Arabic language & fluency in English
Client handling experience (in the financial services sector) would be definite a plus
Ability to switch tasks & raise/complete "tickets" with speed & efficiency
Outstanding communication & comprehension skills
PC literacy & fast typings skills
---
Photographer
The ideal candidate will:
Have strong commercial experience gained in a similar photographic/styling role
Have a compelling portfolio showcasing previous commercial work
Have a thorough understanding of Photoshop and Capture One
Strong digital photography, lighting and compositional skills
Comfortable working in a fast-paced, agile environment
Be passionate about creative photographic content and take the initiative to seek out new techniques and trends
---
Χειριστής Περονοφόρου Οχήματος (Κλαρκ)
Απαραίτητα προσόντα:
Κατοχή άδειας χειριστή περονοφόρου
Εγγραφή στο Μητρώο Φορτοεκφορτωτών
---
Εργάτης
Απαραίτητα προσόντα:
Κάτοχος διπλώματος αυτοκινήτου
Worker
Essential:
---
Χειριστές Μεταποιητικών Μηχανών – Οινόφυτα Βοιωτίας
με τουλάχιστον τριετή εμπειρία σε Βιομηχανικό Περιβάλλον
Μanufacturing machines operator -Inofyta
With at least 3-year work experience in an industrial environment
---
Τεχνίτης Αλουμινίου – Μονταδόρος – Παλλήνη
Απαραίτητα προσόντα:
Προυπηρεσία
Αξιοπιστία
Επικοινωνία & ομαδικότητα
---
Υπάλληλοι Αποθήκης (Picking)
O Ιδανικός Υπάλληλος Αποθήκης έχει:
Επιθυμητή προϋπηρεσία σε ανάλογη θέση στο τμήμα της αποθήκης και σε βοηθητικές εργασίες
Όρεξη για εργασία και ομαδικό πνεύμα
Ταχύτητα
Warehouse employees (Picking)
The ideal candidate will possess:
Work experience in relevant position in a warehouse and general duties
Hard-working and team spirit
Speed
---
Εργατοτεχνίτες – Ασπρόπυργος
Προφίλ υποψηφίων:
Απόφοιτοι λυκείου
Επιθυμητή προϋπηρεσία σε αντίστοιχη θέση
Κάτοχος διπλώματος οδήγησης
Δυνατότητα πραγματοποίησης ολιγοήμερων ταξιδιών (σπάνια)
Εργατικότητα και συνέπεια
Επαγγελματισμός και ομαδικότητα
Skilled workers – Aspropyrgos
Candidates' profile:
High school graduate
Work experience in relevant position is preferred
Driving license
Ability to travel for few days (rarely)
Hard-working and punctual
Professionalism and team spirit
---
Χειριστής Κλαρκ με άδεια – Κερατσίνι
Forklift operator with license – Keratsini
---
Patrol Drivers – Αθήνα
Tα προσόντα σου:
Άδεια εργασίας ΙΕΠΥΑ Ν. 2518/97 σε ισχύ
Άδεια οδήγησης Β' κατηγορίας
Δυνατότητα για πλήρη απασχόληση (βραδινές βάρδιες)
Απολυτήριο λυκείου
Γνώση αγγλικών (επιθυμητή αλλά όχι απαραίτητη)
Eκπληρωμένες στρατιωτικές υποχρεώσεις (για τους άντρες υποψηφίους)
---
Προσωπικό για Λάντζα
Dishwashing staff
---
Υπεύθυνη Καθαριότητας – Αθήνα
πρόσφατη επαγγελματική φωτογραφία.
---
Καθαριστής / Καθαρίστρια – Μοναστηράκι
Ο κάτοχος της θέσης θα πρέπει να έχει:
Αναπτυγμένες ικανότητες επικοινωνίας
Ομαδικότητα
Επιμονή στη λεπτομέρεια
Ικανότητα να εργάζεται σε γρήγορους ρυθμούς
Cleaner – Monastiraki
The candidate must possess:
Communicational skill
Team spirit
Attention to detail
Ability to work in fast pace
---
Junior Art
What you'll need to succeed:​
5 years of experience in Retail (Environmental Design) / Above the Line (Print & Media)
Strong time management skills, ability to creatively work under pressure & willingness to meet project deadlines
Excellent command of Adobe Illustrator, InDesign, Photoshop
---
Γαζώτρια Πλήρους Απασχόλησης
Η ιδανική υποψήφια πρέπει να διαθέτει:
Εμπειρία στη ραφή παιδικών δειγμάτων (ελαστικό – σταθερό) και εμπειρία στις επιδιορθώσεις
Ενδιαφέρον για το αντικείμενο
Δημιουργικό πνεύμα και ευχάριστη προσωπικότητα
Seamstress (Full time)
Ideal candidate must possess:
Work experience in children's samples sewing (elastic-steady) and experience in mending
Interest in this profession
Creative and pleasant personality
---
Ψήστης Αρτοσκευασμάτων & Σφολιατοειδών – Γλυφάδα
Baker of pastry products and bread products-Glyfada
---
Μάγειρας – Πειραιάς
Cook- Piraeus
---
Data Scientist
Requirements:
B.Sc. in Computer Science/Physics/Mathematics
3+ years of data science experience
Excellent coding skills and strong knowledge of Python
Data-oriented thinker
Ability to work independently on large projects and get things done
Experience working with marketing data – big advantage
Being fun to work with is a massive advantage
* Tools of the trade – Python, git, pandas, AWS/GCP, SQL, Bash, Scikit-Learn
---
WordPress Developer
Qualifications
Good understanding of front-end technologies, including HTML5, CSS3, JavaScript, jQuery
Experience building user interfaces for websites and/or web applications
Experience designing and developing responsive design websites
Comfortable working with debugging tools like Firebug, Chrome inspector, etc.
Ability to understand CSS changes and their ramifications to ensure consistent style across platforms and browsers
Ability to convert comprehensive layout and wireframes into working HTML pages
Knowledge of how to interact with RESTful APIs and formats (JSON, XML)
Proficient understanding of code versioning tools {{such as Git, SVN, and Mercurial}}
Strong understanding of PHP back-end development
---
Εργάτες Παραγωγής / Βοηθοί Χειριστών – Οινόφυτα
Προσόντα:
Δυνατότητα εργασίας σε κυλιόμενες βάρδιες
Βασικός χειρισμός Η/Υ
Εμπειρία σε βιομηχανικό περιβάλλον επιθυμητή αλλά όχι απαραίτητη
Δεξιότητες:
Υπεύθυνο άτομο με ικανότητα λήψης πρωτοβουλιών
Ομαδικό πνεύμα
Production workers / Assistant Operators – Inofyta
Requirements:
Ability to work in rotating shifts Δυνατότητα εργασίας σε κυλιόμενες βάρδιες
Basic computer command
Work experience in an industrial environment is a plus
Skills:
Responsibility with initiatives taking
Team spirit
---
Χειριστής/τρια Μηχανών Συσκευασίας – Άγιος Στέφανος
Προφίλ Υποψηφίου/ας:
Δευτεροβάθμια εκπαίδευση (λύκειο, τεχνική σχολή, σχολή ΟΑΕΔ)
Ενδιαφέρον για τεχνικές εργασίες, βασικές μηχανολογικές γνώσεις
Επικοινωνιακές δεξιότητες
Ομαδικότητα και δυνατότητα εργασίας σε ομάδα
Διαχείριση αλλαγής
Packaging machines operator -Agios Stefanos
Candidate profile:
Secondary education (high school, technical school, OAEΔ school)
Interest in technical tasks, basic mechanic knowledge
Communicational skills
Team spirit
Adaptability
---
Εργάτης/Εργάτρια Παραγωγής – Κρυονέρι
Προσόντα:
Προηγούμενη εμπειρία σε γραμμή παραγωγής βιομηχανίας, κατά προτίμηση στον κλάδο τροφίμων
Ικανότητες επικοινωνίας, συνεργασίας, οργάνωσης και διαχείρισης χρόνου
Ομαδικότητα, υπευθυνότητα, συνέπεια και προσοχή στη λεπτομέρεια
Δυνατότητα εργασίας σε κυλιόμενο ωράριο
Κάτοχος πιστοποιητικού υγείας σε ισχύ
Production worker – Kryoneri
Requirements:
Work experience in production line, preferably in Food production line.
Communication, organizational and time management skills
Team spirit, responsibility, punctuality and attention to detail
Δυνατότητα εργασίας σε κυλιόμενο ωράριο
Valid health certificate for food industry
---
Εργάτες – Μάνδρα Αττικής
Προσόντα:
Προηγούμενη εμπειρία
Πτυχίο τεχνικής σχολής & δίπλωμα χειριστή κλαρκ θα θεωρηθούν επιπλέον προσόντα
Workers-Mandra
Requirements:
Work experience Προηγούμενη εμπειρία
Technical school diploma & forklift diploma will be a plus
---
Νέος Βοηθός Χειριστής Μηχανών Παραγωγής / Συσκευασίας – Νότια προάστια Αττικής
Απαιτούμενα προσόντα:
Απαραίτητη προϋπηρεσία σε γραμμή παραγωγής βιομηχανίας στον κλάδο των τροφίμων
Κάτοχοι πιστοποιητικού υγείας σε ισχύ
Δίπλωμα οδήγησης
Προσωπικά χαρακτηριστικά / ικανότητες:
Ικανότητα εργασίας υπό συνθήκες πίεσης
Επαγγελματική συμπεριφορά, ομαδικό πνεύμα και ευγένεια
Production/Packaging Machines Assistant Operator -Southern suburbs of Attiki
Required skills:
Work experience in Food industry production line is essential
Valid Health certificate for food industry
Driving license
Personal skills:
Ability to work under pressure
Professionalism, team spirit and politeness
---
Βοηθός Προϊστάμενου Ορόφων – Floor Supervisor
Απαραίτητα προσόντα:
Πτυχίο τουριστικής σχολής
Πολύ καλή γνώση της αγγλικής γλώσσας. Γνώση δεύτερης ξένης γλώσσας θα θεωρηθεί επιπλέον προσόν
Πολύ καλή γνώση χειρισμού Η/Υ. Επιθυμητή η γνώση του συστήματος OPERA
Άριστες επικοινωνιακές και οργανωτικές ικανότητες
Ομαδικό πνεύμα στην εργασία
Υπευθυνότητα και συνέπεια
Ευχάριστη και δυναμική προσωπικότητα
---
Διανομείς door to door σε περιοχές της Αττικής.
Door to door distributors to Attiki areas