Thursday Job Adverts – Various Fields – 14/10/2021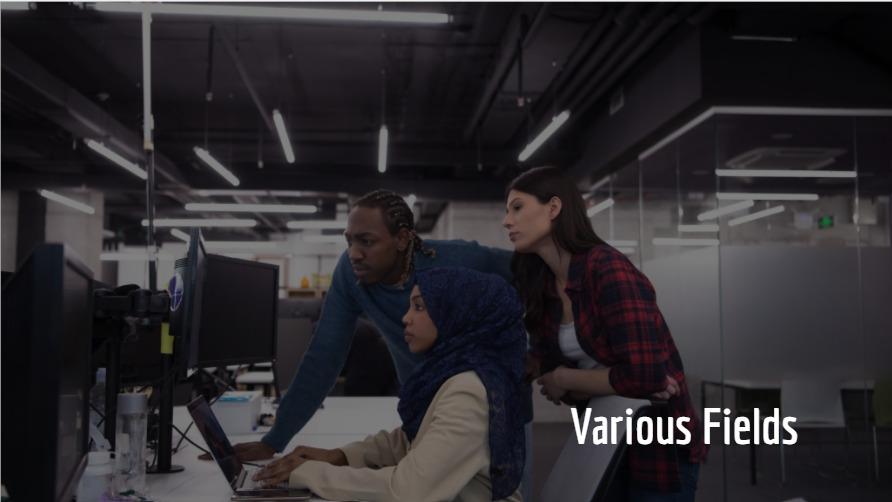 Υπάλληλος Μπουφέ / Ταμίας – Περιοχή: Πειραιάς
Προσόντα:
Προϋπηρεσία σε αντίστοιχη θέση στον χώρο της εστίασης
Eπικοινωνιακός, πρόσχαρος, πρόθυμος, εργατικός, συνεπής και συνεργάσιμος
Κάτοχος πιστοποιητικού υγείας για εργασία σε χώρους υγειονομικού ενδιαφέροντος
Buffet employee-Cashier-Piraeus
Work experience in restaurants
Communicational and interpersonal skills
Hard-working and punctual
Holder of a health certificate appropriate for working in Food & Beverage industry
---
Υπάλληλος Παντοπωλείου – Αθήνα
Προσόντα:
Έχετε ευχάριστη προσωπικότητα και είστε φιλικοί και εξυπηρετικοί με τους πελάτες.
Σας αρέσουν η ομαδική δουλειά και οι κοινοί στόχοι.
Είστε προσηλωμένοι στη λεπτομέρεια. Η ποιότητα και η συνέπεια είναι πολύ σημαντικέςγια εμάς.
Εμπνέετε σιγουριά και εμπιστοσύνη στους συναδέλφους και στην ομάδα σας.
Η άριστη χρήση αγγλικών είναι απαραίτητη.
Έχετε εμπειρία και πάθος για τα ελληνικά παραδοσιακά προϊόντα.
Έχετε προϋπηρεσία σε αντίστοιχη θέση (παντοπωλείο, ιχθυοπωλείο, μανάβικο).
---
Sales Representative with Turkish (Live Chat) – Athens
Requirements:
Highly motivated and target driven with a proven track record in sales
Excellent selling and negotiation skills
Prioritizing, time management and organizational skills
Ability to create and deliver presentations tailored to the audience needs
Good communication skills, written and verbal in Turkish / Mother Tongue Turkish is an advantage/;
Experienced in call center and / or customer service and knowledge of Sports Games.
Ability to adapt to flexible working hours (weekend, shift, etc.)
---
Back Office Technical Support Agent (Πλήρης Απασχόληση)
Προφίλ Υποψηφίων:
Απόφοιτοι ΑΕΙ/ ΤΕΙ/ ΙΕΚ
Επιθυμητή τεχνική γνώση σταθερής τηλεφωνίας και παραμετροποίησης εξοπλισμών internet
Εξοικείωση με τη χρήση Η/Υ σε περιβάλλον Windows (MS Office)
Επιθυμητή προϋπηρεσία σε θέση εξυπηρέτησης πελατών
Άρτια χρήση ελληνικής και αγγλικής γλώσσας
---
Εργάτες Χειρισμού Εργαλειομηχανών – Παιανία
Επιθυμητό προφίλ:
Απόφοιτος σχολής τεχνικών επαγγελμάτων ή τεχνικού λυκείου
Προηγούμενη εμπειρία σε τεχνικό επάγγελμα θα αποτελέσει επιπρόσθετο προσόν
Ευχέρεια στη χρήση μηχανημάτων και έφεση στις κατασκευές
Όρεξη για μάθηση
Προσοχή στη λεπτομέρεια
Πνεύμα συνεργασίας
Workers for operating machine tools
Technical school graduate
Work experience in a technical profession is an asset
Ease with machines' use and inclination to construction
Learning desire
Attention to detail
Team spirit
---
Εργάτης
Απαραίτητα προσόντα:
Κάτοχος διπλώματος αυτοκινήτου
Worker
Car driving license
---
Υπάλληλοι Αποθήκης (Pickers) – Πειραιάς
Προφίλ υποψηφίου:
Απαραίτητη προϋπηρεσία σε μηχανογραφημένη αποθήκη (φορτώσεις-εκφορτώσεις, προετοιμασία παραγγελιών)
Εξαιρετική ικανότητα οργάνωσης και σχεδιασμού
Απόφοιτοι Λυκείου ή Μέσης Εκπαίδευσης
Pickers for Warehouse
Work experience in computerized warehouse (loading, unloading, preparation of orders)
Excellent organizational and design skills
High school graduates
---
Χειριστής Κλαρκ
με δίπλωμα χειριστή και εμπειρία
Forklift operator
With diploma and experience
---
Πατρονίστ (freelancer)
Οι υποψήφιοι θα πρέπει να έχουν τα παρακάτω απαραίτητα προσόντα:
3ετή τουλάχιστον εμπειρία σε σχετική θέση (θα θεωρηθεί πρόσθετο προσόν η εμπειρία στοπαιδικό ρούχο)
Γνώση συστήματος Lectra (Modaris & Diamino)
Αναζήτηση και σχεδιασμός νέων σχεδίων
Καλή γνώση αγγλικών στον γραπτό και τον προφορικό λόγο
Freelancer patternmaker
3-year work experience in relevant position (an asset is the experience in children's clothes)
Lectra command ((Modaris & Diamino)
Exploration and design of new patterns
Good command of English in verbal and written
---
Καθαρίστριες – KFC Κηφισιάς (μερικής απασχόλησης)
με ενθουσιασμό και πνεύμα ομαδικότητας.
Ladies for cleaning – KFC Kifissia (part-time)
With enthusiasm and team spirit
---
Καθαριστές Αεροσκαφών | Διεθνής Αερολιμένας Αθηνών
Επιθυμητά προσόντα υποψηφίων:
Απολυτήριο γυμνασίου ή λυκείου
Προϋπηρεσία σε αντίστοιχη ή παρόμοια θέση
Επιθυμητή γνώση της αγγλικής γλώσσας
Airplane cleaner – Athens airport
Junior High school or High school graduate
Work experience in relevant position
Command of English is desired
---
Cleaning Lady
CV with a photo
---
Υπεύθυνου/ης Καθαριότητας για το Κέντρο Υποστήριξης Νέων (ΚΥΝ)
Απαραίτητα προσόντα
• Απαραίτητη εργασιακή εμπειρία σε συναφείς θέσεις.
• Καλή γνώση της ελληνικής γλώσσας
• Ολοκλήρωση της βασικής εκπαίδευσης
Head of Cleaning department for the Youth Center
Required:
Work experience in relevant position is necessary
Good command of work experience
Graduate of primary education
---
Operator (Electrical/Mechanical Engineer)
Requirements
University Degree in Electrical, Mechanical or Marine engineering
At least practical experience in the operation field of a big industry
Mandatory residence in Viotia (Thiva, Livadeia region)
Ideally to possess knowledge of Quality and HSE protocols (esp. IS09001, ISO 1400, OHSAS 18001, etc.)
Very good communication and interpersonal skills
Loyal, committed, modest, compliant, flexible
Hands on, can-do attitude, full ownership, willing to learn
Reliable individual who values health & safety rules and protocols
Fluency in English language
Very good use of MS Office
Working in shifts
---
Μάγειρες Α' & Β'
Το προφίλ σας:
Προϋπηρεσία τουλάχιστον 3-5 ετών σε καταστήματα εστίασης και παρόμοια θέση (απαραίτητη)
Ικανότητα επικοινωνίας στα ελληνικά και τα αγγλικά
Απαραίτητα δικαιολογητικά για την εργασία σε καταστήματα υγειονομικού χαρακτήρα (καθαρό ποινικό μητρώο και πιστοποιητικό υγείας)
Πιστοποιητικό ΕΦΕΤ κατάρτισης στην υγιεινή και την ασφάλεια των τροφίμων θα ληφθεί θετικά υπόψη
Ομαδικότητα και συνεργασία
Ικανότητα να λειτουργεί αποτελεσματικά υπό συνθήκες πίεσης
Bιογραφικό με απαραίτητη την επισύναψη και φωτογραφίας.
---
Senior & Junior Technicians
Qualifications & Working Experience:
Technical experience in diesel internal-combustion engines (previous experience in MTU, CATTERPILAR, CUMMINS engines will be preferred)
Degree in Mechanical engineering or related field
Experience in large power ratings (Marine, Mining or Gensets)
---
Datawarehouse / Database Specialist
Skills and experience:
Degrees (MSc preferable – BSc acceptable) in Computer Science, Mathematics or other relevant quantitative field
2-3 years' experience in a similar role
Good knowledge on MS SQL Server, SSIS, SSAS, T-SQL
Experience in SQL DB tuning and query optimisation techniques
Skills in requirements' analysis and data management, assessing data quality, building appropriate DB environments (data-marts, data models, KPW universes, etc.)
Knowledge of BI/Reporting/Visualisation platforms or Analytics tools/programming languages – e.g. MS Power BI, Tableau, QLIK, SPSS, SAS, R, Python – (will be considered a good side-skill)
Problem solving, collaborative and proactive attitude
Analytical thinking, structural/organisational skills
Curiosity to grow via experimenting with new technologies and methodologies
Ability to deliver assigned work (part of an overall project) on time and at adequate quality
Fluent in English
---
Εργάτες /τριες Παραγωγής / Βοηθός Χειριστή Εκτυπωτή Offset
με δυνατότητα εργασίας σε 8ωρες κυλιόμενες βάρδιες.
Production workers / Offset Printing Assistant Operator
With ability to work in rotating 8-hour shifts