Thursday Job Adverts- Various Fields – 09_06_2022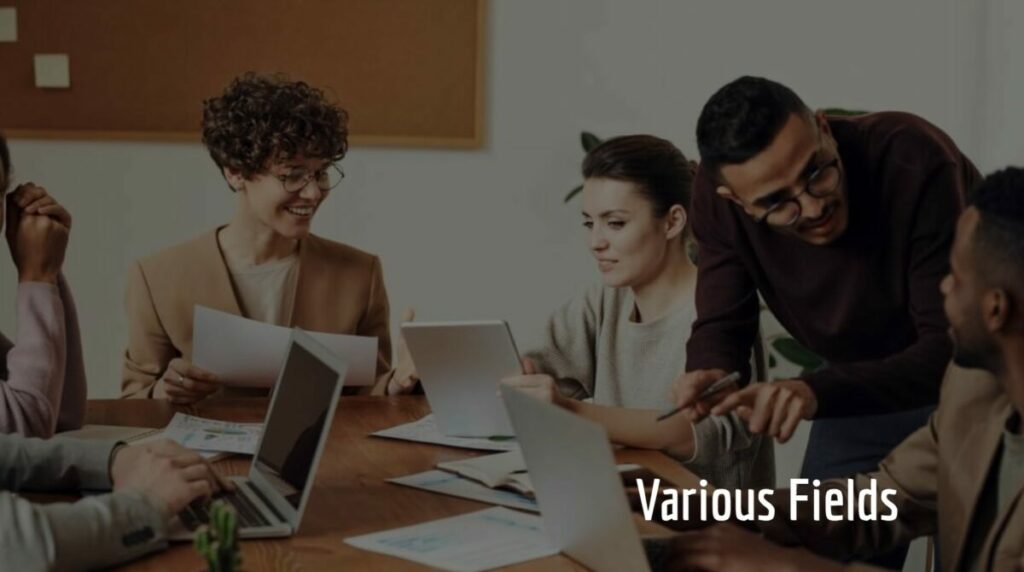 English Inside Sales Representative
Qualifications of an English Inside Sales Representative include:
Native level in English
Tech experienced, familiar and active on Social Media, Sales Mindset
---
Προσωπικό Καταστημάτων (4ωρη απασχόληση)
Προφίλ υποψηφίου:
Άριστες επικοινωνιακές δεξιότητες
Δυνατότητα εργασίας σε βάρδιες
Ταχύτητα και αντίληψη
Άριστες οργανωτικές ικανότητες
---
Ταμίες – Αθήνα
Προφίλ υποψηφίου:
Επιθυμητή προϋπηρεσία σε αντίστοιχη θέση
Kαλή γνώση αγγλικών (επιθυμητή η γνώση και άλλης ξένης γλώσσας)
Δεξιότητες επικοινωνιακές, εξυπηρέτησης πελατών και πωλήσεων
---
Επαγγελματίας Κατασκευαστής Κοσμημάτων – Ρόδος
Δωρεάν διαμονή με ρεύμα, νερό και ίντερνετ.
Επίσης παρέχεται το δικαίωμα χρήσης του εργαστηρίου τις ώρες που δεν εργάζεται για την επιχείρηση.
Professional Jewelry Maker-Rhodes
Accommodation with electricity, water supply and wifi.
Ability to use the workshop out of business hours
---
Aircraft Painter
You fit if you cover the following requirements:
High School diploma
Minimum of 3 months of experience painting/surface prep in an aerospace, automotive, military, manufacturing and/or maintenance environment
Availability to work varied hours, to meet the demands of the operation schedule and workloads
Ability to read, write, speak, and understand the English language
Basic computer knowledge
Ability to use tools, equipment and materials in the aircraft detailing process
---
Υπάλληλος γενικών καθηκόντων
Απαραίτητα προσόντα:
Γνώση αντικειμένου: επιμέλεια καθαριότητας κεντρικής πισίνας και επίβλεψη των υδρομασάζ
Προϋπηρεσία σε ανάλογα καθήκοντα συντήρησης ξενοδοχειακής μονάδας
Επαγγελματισμός, υπευθυνότητα
General duties employee
Knowledge of cleaning the central swimming pool and supervision of jacuzzis
Work experience in relevant duties at hotel facilities
Professionalism, responsibility
---
Συντηρητής Κτιρίου – Κορωπί
Απαραίτητα προσόντα και δεξιότητες υποψηφίων:
Τουλάχιστον 3 χρόνια επαγγελματικής εμπειρίας ως συντηρητής
Ευελιξία και ικανότητα εργασίας υπό πίεση
Υπευθυνότητα
Ενεργητικότητα
Πνεύμα ομαδικότητας
Building Maintenance Employee-Koropi
At least 3 years of work experience as a Maintenance employee
Flexibility and adaptability under pressure
Responsibility
Dynamic and team spirit
---
Groom-Ρόδος
Απαραίτητα προσόντα υποψηφίων:
Πνεύμα συνεργασίας και ομαδικότητας
Προσεγμένη εμφάνιση, καθαριότητα
Ευγένεια, ευχάριστη και φιλική προσωπικότητα
Παρατηρητικότητα, μεθοδικότητα και έμφαση στη λεπτομέρεια
Τουλάχιστον 2 χρόνια προϋπηρεσίαςσε αντίστοιχη θέση
Αρίστη γνώση της αγγλικής γλώσσας
Διαμονή και διατροφή
Groom-Rhodes
Essential:
Team spirit
Smart appearance, cleanliness
Politeness, pleasant and friendly personality
Observative, methodical with attention to detail
At least 2 years of work experience in relevant position
Excellent command of English
Accommodation and meals
---
Εργάτες Αποθήκης – Αθήνα
με ωράριο εργασίας 08:00-16:00 από Δευτέρα με Παρασκευή.
Τηλ.: 6986732965.
Warehouse employees-Athens
Work hours: 08.00-16.00, Monday to Friday
Tel: 698 6732965
---
Χειριστής Περονοφόρου (Κλαρκ) – Οινόφυτα Βοιωτίας
Απαραίτητα προσόντα:
Άδεια χειριστή ανυψωτικού μηχανήματος.
Ικανότητα εργασίας σε πιεστικές συνθήκες.
Επαγγελματική συμπεριφορά και ομαδικότητα.
Εκπληρωμένες στρατιωτικές υποχρεώσεις.
Forklift Operator – Inofyta
Forklift operation diploma
Ability to work under pressure
Professional attitude and team spirit
---
Yπάλληλος για τη Στελέχωση του Τμήματος Logistics
Απαιτούμενα προσόντα:
Άριστη γνώση της Αγγλικής σε γραπτό και προφορικό λόγο
Προϋπηρεσία τουλάχιστον 3 ετών σε αντίστοιχη θέση (ιδανικά σε οργανωμένο τμήμα Logistics ή ναυτιλιακή εταιρία)
Πολύ καλή γνώση ERP συστημάτων και ΜS Office
Ευχέρεια στην επικοινωνία, γραπτή και προφορική, οργάνωση και ικανότητα εργασίας σε ομαδικό περιβάλλον
---
English speaking Examiners (Oral Examinations)
Candidate Profile
Bachelor's degree in English Language or similar field (Linguistics, Education, ELT/TESOL) or any undergraduate degree and a TEFL/TESOL qualification (Level 5 and above) from a recognized institution
Minimum 1 year full-time teaching experience
Exceptional command of the English language (C2+) or Native English Speaker, excellent fluency in spoken English
A very good level of IT literacy, familiarity with online communication platforms
Ability to work 24/7 (full/part time)
---
Καθαρίστρια – Οία Σαντορίνη
Απαραίτητα προσόντα:
Αποδεδειγμένη εμπειρία σε αντίστοιχη θέση σε ξενοδοχειακή μονάδα
Γνώση Αγγλικών
διατροφή στο staff restaurant
Διαμονή σε staff houses
Cleaner – Santorini
Essential:
Proven experience in a relevant position at a hotel
Command of English
Meals at the staff restaurant
Accommodation at staff houses
---
Υπάλληλος Καθαριότητας – Λάντζα
Απαραίτητα προσόντα:
Προϋπηρεσία σε αντίστοιχη θέση
Ικανότητα επικοινωνίας σε ελληνικά & αγγλικά
Πιστοποιητικό Υγείας
Σε περίπτωση αλλοδαπού, θα πρέπει να υπάρχουν όλα τα απαραίτητα νομιμοποιητικά έγγραφα για διαμονή και απασχόληση στην Ελλάδα.
Οργανωτικότητα & συνέπεια
Επαγγελματική συμπεριφορά
Cleaning / Laundry Clerk
Necessary qualifications:
Previous experience in a relevant position
Ability to communicate in Greek & English
Health certificate
In case of a foreigner, all the necessary legal documents for residence and employment in Greece are required
Organization & consistency
Professional conduct
---
Υπάλληλος Φορτοεκφόρτωσης Αεροσκαφών
Απαραίτητα Προσόντα
Απολυτήριο Γυμνασίου ή Λυκείου
Προϋπηρεσία σε αντίστοιχη ή παρόμοια θέση
Επιθυμητή γνώση της Αγγλικής γλώσσας.
Aircraft loading/unloading employee
Essential:
Junior High or High school diploma
Work experience in relevant position
Desired command of English
---
Boηθός Κουζίνας – Αθήνα
Προφίλ υποψηφίου:
Επιθυμητή προϋπηρεσία τουλάχιστον 1 έτος σε αντίστοιχη θέση
Καλή γνώση αγγλικών (επιθυμητή η γνώση και άλλης ξένης γλώσσας)
Δεξιότητες ομαδικότητας, επικοινωνιακές, εξυπηρέτησης πελατών και πωλήσεων
Kitchen assistant-Athens
Requirements:
Desired work experience of at least 1 year in relevant position
Good command of English (a second language will be an asset)
Team spirit, communicational and customer service and sales skills
---
Kitchen Assistants – Αθήνα
Προφίλ υποψηφίου:
Προϋπηρεσία τουλάχιστον 1 έτος σε αντίστοιχη θέση
Καλή γνώση αγγλικών (επιθυμητή η γνώση και άλλης ξένης γλώσσας)
Δεξιότητες ομαδικότητας, επικοινωνιακές, εξυπηρέτησης πελατών και πωλήσεων
---
Βοηθός Ζαχαροπλάστη–Σάμος
Το ξενοδοχείο παρέχει:
δυνατότητα διαμονής και διατροφής
Pastry Assistant-Samos
The hotel offers:
Accommodation and meals
---
Front-End Software Engineer
Requirements:
Four-year degree in CS, EE, Math, or equivalent experience
Good knowledge of JavaScript
Experience with modern UI frameworks, such as Vue.js, React or Angular
Familiarity with Progressive Web Apps
Understanding of application optimization principles & security concepts
Fluent in English
---
IT Help Desk
Requirements/Technical Skills:
Degree in information technology or relevant field
4 years proven experience as a help desk technician or other customer support role
Experience required in Microsoft technologies – Windows 10, Windows Server, Active Directory
A strong working knowledge of computer systems (hardware, software and network technologies)
Office 365
Virtualization (VMware)
Mobile devices configuration (Android/iOS)
Good command of the English language
---
Εργάτες Παραγωγής
Απαραίτητα προσόντα & δεξιότητες:
Επιθυμητή σχετική εργασιακή εμπειρία
Εργατικότητα και συνέπεια
Ομαδικότητα και υπευθυνότητα
Production workers
Requirements:
Work experience is desired
Hard-working and punctual
Team spirit and responsible
---
Beach Boys-Vouliagmeni
Qualification standards:
Must be fluent in English and knowledge of any additional language(s) is a plus
Minimum of one year of experience working in a similar role is essential
Previous experience in the tourism industry or in the FMCG sector is preferred
CV with a photo
---
Front Office Agent / Receptionist
Experience, Skills & Knowledge:
A minimum of 3 year experience within a front office hospitality environment
Excellent command of both English and Greek language is essential
Experienced working with a PMS
Excellent MS Office skills
Professional appearance and manner
Excellent oral communication skills required
Positive interpersonal skills required
Enthusiastic with friendly personality
Positive, honest and energetic work ethic
Shared accommodation during season
CV along with a photo.
---
Διανομείς Φυλλαδίων Door to Door – Αθήνα
Καθημερινή απασχόληση.
Τηλ. επικοινωνίας: 210 8848328
Door-to-door distributors-Athens
Daily employment
Tel: 210 8848328