Thursday Job Adverts – Various Fields – 04/11/2021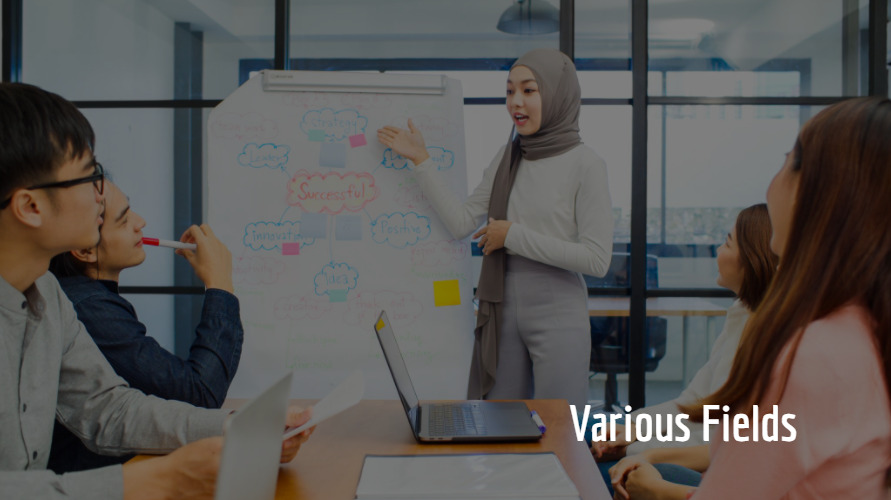 French Speaking ivf Coordinator – Chalandri
Qualifications:
Computer literate
Professional and neat appearance
Good verbal, written, and interpersonal communication skillsmainly in French
English & Greek language will be considered an asset
Please send us your CV along with a photo of yourself
---
Συνοδηγοί – Βοηθοί Αποθήκης
Απαιτούμενα προσόντα:
Προσανατολισμός στην εξυπηρέτηση του πελάτη
Συνεργασία και ομαδικότητα
Επιθυμητή προϋπηρεσία σε ανάλογη θέση
Απασχόληση σε βάρδιες
Warehouse assistants-Co-drivers
Customer-orientation
Team spirit
Work experience is desired
Shift work
---
English Speaking Customer Service Agents
Candidate profile:
Excellent English skills, both written and verbal
Excellent customer service skills
Good PC skills
Strong multitasking and time management skills
Great attention to detail
---
Yπάλληλος Εξυπηρέτησης Πελατών σε Πρατήριο Υγρών Καυσίμων – Γαλάτσι
Προφίλ υποψηφίων:
Νέοι και νέες με διάθεση για δουλειά
Επιθυμητή η προϋπηρεσία σε πωλήσεις λιανικής ή σε πρατήριο
Ευγενική προσωπικότητα με πελατοκεντρική αντίληψη
Customer service at a gas station-Galatsi
Young people willing to work
Work experience in sales or at a gas station is desired
Politeness and customer-orientation
---
Παρασκευαστής Αποχρώσεων Μελανιών – ΒΙ.ΠΑ. Αυλώνα
Αρμοδιότητες / απαιτήσεις θέσης:
Παρασκευή των αποχρώσεων των μελανιών υπό την καθοδήγηση του Υπεύθυνου Μελανιών
Συμμετοχή στην καθαριότητα των μέσων εκτύπωσης
Καθαριότητα και ευταξία του παρασκευαστηρίου μελανιών
Τήρηση αρχείου απογραφής μελανιών
Ink manufacturer-Avlonas
Ink production under guidance
Cleaning the printing machines
Keeping tidy the ink production laboratory
Keeping record of the inks stocktaking
---
Μηχανικός Αυτοκινήτων – Αθήνα
Απαιτούμενα προσόντα:
Άριστη γνώση Μηχανολογίας Αυτοκινήτου
Τουλάχιστον 2 χρόνια εμπειρία σε παρόμοια θέση
Εξειδίκευση / πιστοποίηση σεμιναρίων αυτοκινητοβιομηχανίας
Καλά οργανωτικά και επικοινωνιακά στοιχεία
Εκπληρωμένες στρατιωτικές υποχρεώσεις
---
Τεχνολόγος Υπεύθυνος Τμήματος Κατάψυξης
Απαραίτητα προσόντα:
Επαφή και γνώση σε βιομηχανίες κρέατος και γενικά με το κρέας
Απόφοιτος ΤΕΙ
Προϋπηρεσία σε ανάλογη θέση
Γνώση αγγλικών
Γνώση MS Office
Ικανότητα εργασίας υπό πίεση σε απαιτητικό περιβάλλον
---
Αποθηκάριοι – Παιανία, Αττική
Προφίλ υποψηφίου:
Απόφοιτος/η Λυκείου
Απαραίτητη προϋπηρεσία στον χώρο της αποθήκης
Εμπειρία στη χρήση WMS θα θεωρηθεί επιπλέον προσόν
Συνέπεια και υπευθυνότητα
Ομαδικό πνεύμα εργασίας
Warehouse employees-Attiki
High school graduates
Work experience in logistics is necessary
Experience in using WMS will be an asset
Punctuality and responsibility
---
Φορτοεκφορτωτές – Αιγάλεω
Dockers (loading-unloading)-Egaleo
---
Junior Graphic Designer
Απαραίτητες Δεξιότητες:
Επαγγελματική συμπεριφορά & ομαδικό πνεύμα
Οργανωτική ικανότητα & συνέπεια στα deadlines
Προσοχή στη λεπτομέρεια
Επικοινωνιακές δεξιότητες
Βασικές γνώσεις Adobe Premiere & After Effects θα εκτιμηθούν θετικά.
Junior Graphic Designer
Professional attitude and team spirit
Organisational skills and punctuality to deadlines
Attention to detail
Communication skills
Adobe Premiere & After Effects command will be an asset
---
Φροντιστές Ηλικιωμένων
Προσόντα:
Εμπειρία φροντίδας ηλικιωμένων ή/και ασθενών απαραίτητη
Γνώσεις πρώτων βοηθειών απαραίτητη
Γενική αντιμετώπιση εμπιστοσύνης, κατανόησης, υπομονής και σεβασμού προς τον ηλικιωμένο
Συστάσεις απαραίτητες
Πιστοποίηση εμβολιασμού Covid 19
Caregivers for elderly people
Experience in taking care of elderly/patients is necessary
First aid provision knowledge is necessary
Recommendations are necessary
Covid-19 vaccination certificate
---
Οδηγός (Courier)
Προφίλ υποψηφίου:
Κάτοχος διπλώματος οδήγησης για δίκυκλο και αυτοκίνητο
Επιθυμητή αντίστοιχη προϋπηρεσία
Ικανότητα ανάγνωσης χάρτη
Επαγγελματισμός
Άμεση διαθεσιμότητα
Courier
Driving license for motorbike and car
Work experience is desired
Ability to read a map
Professionalism
Immediate availability
---
Cooks
Requirements:
Degree in Hospitality | Tourism.
At least 2 years kitchen experience, preferably in city hotels.
Proven ability to consistently meet service standards and exceed guest expectations.
Ability to work effectively in a team environment and take initiative.
A passion for food and beverage experience; positive and open-mind attitude with high energy.
Dynamic personality, creative and innovative.
Jump into our world! A detailed CV with a recent photo
---
Προσωπικό Εστιατορίου – Άλιμος
Απαιτούμενα προσόντα:
Απολυτήριο λυκείου, IΕΚ ή ανώτερου εκπαιδευτικού ιδρύματος
Καλή γνώση αγγλικών απαραίτητη
Δυνατότητα για κυλιόμενο ωράριο απαραίτητη (διαφορετικές βάρδιες μέσα στην εβδομάδα)
Ομαδικό πνεύμα, όρεξη για εργασία και πρωτοβουλία
Προϋπηρεσία σε σχετικό κλάδο θα θεωρηθεί πρόσθετο προσόν
Restaurant staff-Alimos
High school graduate/Tertiary education
Good command of English is necessary
Ability to work in rotating shifts (different shifts per week)
Team spirit
Work experience in the field will be an asset
---
Αρτοποιός
Απαραίτητα προσόντα:
Κάτοχος επαγγελματικής πιστοποίησης αρτοποιίας
Εμπειρία στο πλάσιμο, ψήσιμο και ζύμωμα αρτοσκευασμάτων άνω των 5 ετών
Baker
Diploma in baking
Work experience in Kneading, baking
.NET Developer
Main requirements:
BS/MS degree in Computer Science, Engineering, or a related subject
At least 3 years of experience in Microsoft .NET (full framework, .NET Core)
Proficiency in object-oriented programming (C#) and web concepts (Http, MVC, REST, OAuth)
A strong background in relational database theory and excellent knowledge of Relational
Databases (Postgres, MySQL, SQL server, Oracle)
Familiarity with front-end web technologies and frameworks (AngularJS, ReactJs, etc.)
Knowledge of and an active interest in Design Patterns and SOLID architecture principles
Experience with version control systems (Git, SVN) will be considered a plus
Excellent problem solving and troubleshooting skills
Outstanding communication and interpersonal skills
Dynamic and target oriented
---
Στέλεχος Τεχνικής Υποστήριξης (Senior System Engineer)
Απαιτούμενα προσόντα:
Πτυχίο σε κλάδο της Πληροφορικής
Γνώση λειτουργικών συστημάτων Windows
Περιβάλλοντα, (Desktop Servers, Microsoft Azure, Antivirus)
Γνώση δικτύων (Firewall, VPN)
Εκπληρωμένες στρατιωτικές υποχρεώσεις
Ένα έτος προϋπηρεσία σε αντίστοιχη θέση
Πολύ Καλή γνώση αγγλικών
Εστίαση στη λεπτομέρεια και την ακρίβεια
Ικανότητα προγραμματισμού εργασιών και τήρησης χρονοδιαγραμμάτων
Σωστή διαχείριση χρόνου, ευελιξία και προσαρμοστικότητα
---
Senior System Engineer
Informatics Degree
Windows systems command
Interfaces ((Desktop Servers, Microsoft Azure, Antivirus)
Networks knowledge (Firewall, VPN)
1 year work experience in relevant position
Very good command of English
Attention to detail
Time management and organizational skills
Adaptability
---
IT Database Developer
What do you need to have in order to be the IT Database Developer we are looking for?
Bachelor's Degree in business IT, Engineering or other related studies
Good knowledge of Oracle SQL/PLSQL.
Good Knowledge of Microsoft Windows Operating systems and Linux Operating systems.
Excellent oral and written communication skills in Greek and English
Minimum 2 years of relative working experience
Any database qualification (like OCA, Oracle DB Administration, MCSA) will be considered.
---
Νέος Βοηθός Χειριστής Μηχανών Παραγωγής / Συσκευασίας – Νότια προάστια Αττικής
Απαιτούμενα προσόντα:
Απαραίτητη προϋπηρεσία σε γραμμή παραγωγής βιομηχανίας στον κλάδο των τροφίμων
Κάτοχοι πιστοποιητικού υγείας σε ισχύ
Δίπλωμα οδήγησης
Production/Packaging Machines Operator Assistant
Work experience in production line in Food industry
Health certificate
Driving license
---
Νέοι για τα τμήματα παραγωγής / συσκευασίας – Σπάτα
Απαραίτητα προσόντα:
Απόφοιτοι γυμνασίου – λυκείου
Προϋπηρεσία σε θέση παραγωγής – συσκευασίας επιθυμητή
Εκπληρωμένες στρατιωτικές υποχρεώσεις
Διάθεση για εργασία
Employees for Production/Packaging
Junior High School/High school graduate
Work experience in production/packaging is desired
Willingness to work
---
Εργάτες-τριες Αποθήκης / Pickers – Μάνδρα Αττικής
Προφίλ υποψηφίων:
Απόφοιτοι λυκείου
Επιθυμητή η προϋπηρεσία στο picking / packing
Χρήση RF scanner
Υπευθυνότητα και συνέπεια
Logistics/Warehouse Employees-Mandra
High school graduates
Work experience in picking/packing is desired
RF scanner use
Responsibility and punctuality
---
Εργάτης Παραγωγής σε εργοστάσιο σχολικών ειδών
Το ιδανικό προφίλ:
Ικανότητα χειρισμού μηχανών παραγωγής
Διάθεση για μάθηση και χειρισμό μηχανών παραγωγής
Επιθυμητή εμπειρία σε χειρισμό μηχανημάτων παραγωγής επεξεργασίας χαρτιού
Υπευθυνότητα – Επαγγελματισμός
Production worker at school supplies industry
Ideal profile:
Ability to use production machines
Willingness to learn a
Work experience with paper processing machines is desired
Responsibility-Professionalism
---
Εργατοτεχνίτες Παραγωγής / Συσκευασίας – Ασπρόπυργος
Απαιτούμενα προσόντα:
Εμπειρία σε περιβάλλον βιομηχανίας τουλάχιστον 1 έτους
Επιθυμητή διαμονή στην ευρύτερη περιοχή Ασπροπύργου – Ελευσίνας και γύρω περιοχών
Production/Packaging Workers
Work experience of at least 1 year
Residence in Aspropyrgos-Elefsina is desired
---
Receptionist
Preferable qualifications:
Degree in hotel management or relevant field
Work experience as a Hotel Front Desk Agent, Receptionist or similar role in a 4 or 5 star hotel.
Experience with hotel reservations software, like Cloudbeds and RoomKeyPMS
Understanding of how travel planning websites operate, like Booking and Expedia
CV with a recent photo.
---
Συντηρητής Ξενοδοχείου
Απαραίτητα προσόντα:
Τουλάχιστον 2-3 χρόνια εργασιακή εμπειρία σχετική με το αντικείμενο
Γνώσεις υδραυλικών και ηλεκτρολογικών
Ικανότητες επίλυσης προβλημάτων
Ικανότητες οργάνωσης και επικοινωνίας
Ευχάριστη προσωπικότητα και πνεύμα ομαδικότητας στην εργασία
Υπευθυνότητα, συνέπεια
Hotel Maintenance Employee
At least 2-3 years work experience in the field
Plumbing and electrical tasks
Problem solving skills
Organisational and communicational skills
Pleasant personality and team spirit
Responsibility, punctuality
---
Delivery Driver
If you are interested in the Delivery Driver position you should confirm that you acquire the following:
your own vehicle
drivers licence
excellent communication and customer oriented skills
sufficient usage of Greek and English language
---
Κηπουρός – Βόρεια Προάστια
Ωράριο εργασίας 8-16.00 από Δευτέρα μέχρι Παρασκευή.
Gardener-Nothern suburbs
Work hours :08.00-16.00 Monday to Friday
---
Καμαριέρα (μερική ή πλήρης απασχόληση)
Επιθυμητή αλλά όχι απαραίτητη προυπηρεσία 2 χρόνων.
Απαραίτητη βασική κατανόηση Αγγλικών.
Maid (part or full time)
Work experience of 2 years (part/full time) is desired
Basic command of English is necessary