Thursday Job Adverts – Various Fields 02/09/2021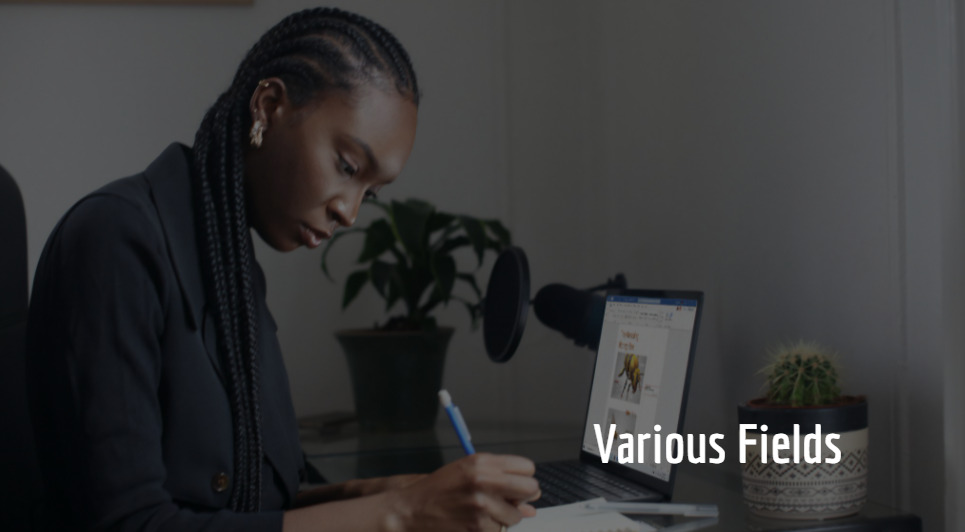 Υπάλληλος για γραμματειακή υποστήριξη
εμπειρία γραμματείας
σωστός χειρισμός τηλεφωνικών κλήσεων
υποδοχή επισκεπτών
ευχέρεια στον προφορικό λόγο της αγγλικής γλώσσας
---
Σερβιτόροι
για τη στελέχωση των καταστημάτων της στο Αιγάλεω (εντός του εμπορικού κέντρου RIVER WEST).
Waiters
For cafes in Egaleo (in a shopping center)
---
Υπάλληλος Αποθήκης – Αιγάλεω
προϋπηρεσία ως υδραυλικός ή βοηθός υδραυλικού, για γνώση των προϊόντων.
Warehouse Employee-Egaleo
With experience as a plumber or plumber assistance
---
Υπάλληλος για Κήπο
συνταξιούχος με γνώσεις κηπουρικής
ερασιτέχνης, για καλλιέργεια μισού στρέμματος
Τηλ.: 6976 654854
Gardening employee
Pensioner with gardening knowledge
Amateur for cultivating half acre
Tel.: 6976 654854
---
Προγραμματιστής / Web Designer – Αμπελόκηποι
για ιατρικές εφαρμογές.
Τηλ.: 6976 654854 (09:30-14:30).
Programmer/Web Designer
For medical applications
Tel.: 6976 654854 (09:30-14:30).
---
Τεχνίτης / Σιδεράς
με προϋπηρεσία στις σιδηροκατασκευέςγια πενθήμερη μόνιμη εργασία.
Απαιτείται δίπλωμα αυτοκινήτου.
Craftsman/Blacksmith
With experience in iron construction for 5-day work
Car driving license is a must
---
Λουστραδόρος / Τρίφτης – Αχαρνές
Απαραίτητη προϋπηρεσία
Varnisher-Acharnes, Attiki
Experience is a must
---
Πιτσαδόρος
με εμπειρία από εστιατόριο
Τηλ.: 210 9840855.
Pizza maker for a restaurant
With experience
Tel: 210 9840855.
---
Εσωτερικός Πωλητής Ανταλλακτικών (Πωλητής Πάγκου) – Μοσχάτο
Απόφοιτος λυκείου, τεχνικής σχολής, ΙΕΚ, ΕΠΑΛ ή ΤΕΙ
Προϋπηρεσία σε οργανωμένη αποθήκη ανταλλακτικών στον ίδιο ή σε σχετικό κλάδο
Ευχέρεια στη χρήση Η/Υ, προγραμμάτων εύρεσης ανταλλακτικών, αποθήκης, ERP και MS Office
Πολύ καλός χειρισμός της Ελληνικής γλώσσας (γραπτά και προφορικά) και ευχέρεια στην αγγλική γλώσσα (γραπτά και προφορικά)
Ανεπτυγμένη ικανότητα επικοινωνίας, οργάνωσης και προγραμματισμού
Συνέπεια, υπευθυνότητα και ακρίβεια
Πνεύμα συνεργασίας και ομαδικότητας
Εκπληρωμένες στρατιωτικές υποχρεώσεις, εάν πρόκειται για άντρα υποψήφιο.
---
Ταμίες – KFC River West Αιγάλεω (μερικής απασχόλησης)
με ενθουσιασμό και πνεύμα ομαδικότητας.
Cashiers- KFC River West Egaleo (part-time)
With enthusiasm and team spirit
---
Sales Representative with Turkish (Live Chat) – Athens
Highly motivated and target driven with a proven track record in sales
Excellent selling and negotiation skills
Prioritizing, time management and organizational skills
Ability to create and deliver presentations tailored to the audience needs
Good communication skills, written and verbal in Turkish / Mother Tongue Turkish is an advantage/;
Experienced in call center and / or customer service and knowledge of Sports Games.
Ability to adapt to flexible working hours (weekend, shift, etc.)
French Speaking Customer Care Advisor
Proven customer support experience or experience as a client service representative
Native / near native in the French languageand good command of English
Good MS Office skills
Strong phone contact handling skills and active listening
Customer orientation and ability to adapt/respond to different types of client personalities
Excellent communication and presentation skills
Ability to work autonomously and independently.
---
Υπάλληλος Εξυπηρέτησης Επιβατών | Συνοδός Εδάφους | Check in Agent
Απολυτήριο Λυκείου
Επιθυμητή προϋπηρεσία σε αντίστοιχη θέση ή στον τομέα της εξυπηρέτησης πελατών
Πτυχίο Αγγλικών επιπέδου Β2 (First Certificate in English ή ισοδύναμο)
Επιθυμητή δεύτερη ξένη γλώσσα
Εξοικείωση με Η/Υ
Customer Service Employee-Ground Attendant
High school graduate
Experience is desired in relevant position or in customer service
English diploma Level B2
A second language is desired
Familiarity with computers
---
First Aid Team Nurses, Doctors – Αstir Beach
Must hold a Bachelor degree in Medical Science or nursing
Must be fluent in English and knowledge of any additional language(s) is a plus
Must be aware of First Aid rules and techniques
At least 1 year of experience as a nurse or doctor is essential
Previous experience in the tourism industry or in a luxury brand is preferred
---
Συντηρητής Γενικών καθηκόντων
Προϋπηρεσία σε αντίστοιχη θέση
Γνώση εργασιών συντήρησης
Ομαδικό πνεύμα εργασίας
General Duties Maintenance Worker
Experience in relevant position
Knowledge of maintenance work
Team spirit
---
Χειριστής Γραμμής Παραγωγής
Πτυχίο αρτοποιού / μηχανολογικής κατεύθυνσης / Τεχνολογίας Τροφίμων
Εργασιακή εμπειρία τουλάχιστον 2 έτη σε βιομηχανική παραγωγή, κατά προτίμηση σε τρόφιμα
Καλή γνώση αγγλικών και H/Y
Δυνατότητα εργασίας σε κυλιόμενες βάρδιες
Εκπληρωμένες στρατιωτικές υποχρεώσεις
Για τη διευκόλυνσή σας λόγω βαρδιών κρίνεται απαραίτητη η κατοχή ιδιωτικού μέσου μετακίνησης.
Production Line Operator
Degree in Baking/with Mechanics orientation/Food Technology
Work experience of at least 2 years in industrial production, desirably in Food production
Good command of English and computer
Ability to work in shifts
Possessing a transportation means is desired due to shift work
---
Βαφέας Αυτοκινήτων
5+ χρόνια επαγγελματικής εμπειρίας στο αντικείμενο
Τεχνική εκπαίδευση
Εξειδίκευση / πιστοποίηση σεμιναρίων αυτοκινητοβιομηχανίας
Καλά οργανωτικά και επικοινωνιακά στοιχεία
Εκπληρωμένες στρατιωτικές υποχρεώσεις
Car dyer
5+ years of experience in the field
Technical education
Specialisation/Qualification in automobile
Good organizational and communicational skills
---
Τεχνίτης Βαρέων Οχημάτων – Μαγούλα Αττικής
Απόφοιτος τεχνικής σχολής απαραίτητα κατεύθυνσης μηχανοτεχνίτη
Εμπειρία τουλάχιστον 5 ετών στη συντήρηση και επισκευή βαρέων οχημάτων (άνω 3,5 τόνων)
Άμεση διαθεσιμότητα
Καλή γνώση της αγγλικής γλώσσας
Καλή γνώση χειρισμού ηλεκτρονικών υπολογιστών
Ανεπτυγμένες ικανότητες επικοινωνίας (μεταδοτικότητα) και λειτουργίας υπό πίεση
Οργανωτικός, με αίσθηση ευθύνης και διάθεση εξέλιξης
Δίπλωμα οδήγησης αυτοκινήτου
Iκανότητα διαχείρισης μικρής ομάδας τεχνιτών
Ειδίκευση στις επισκευές κινητήρων (Diesel) επιθυμητή
Heavy Vehicles Technician-Magoula, Attiki
Technical school graduate with orientation in Mechanics
Experience of at least 5 years in maintenance and repair of heavy vehicles (over 3,5 tones)
Immediate availability
Good command of English
Good command of computer
Excellent communicational skills and ability to work under pressure
Organisational skills and responsibility
Car driving license
Management skills for small teams
Specialisation in Diesel maintenance is desired
---
Technical Trainer (Automotive Aftermarket)
Bachelor's degree in Engineering (preferably, in Automotive engineering)
Three (3) to five (5) years of working experience in a technical service environment with in depth knowledge of vehicle systems
Proven experience in delivering technical training material
Fluency in Greek and English language. Knowledge of German and/or Italian will be an advantage)
Proficiency in Ms-Office applications
Integrity and teamwork spirit
Excellent communication skills with personal impact
Strong organizational and presentation skills
Flexibility for working in and outside of the office and for some business trips abroad
---
Εργάτης Βαφείου
Επιθυμητή η προϋπηρεσία σε αντίστοιχη θέση.
Συνέπεια, ομαδικότητα, προσαρμοστικότητα.
Οργάνωση, ταχύτητα και διάθεση για εργασία.
Δυνατότητα εργασίας σε βάρδιες.
Dyeing Worker
Experience is desired
Punctuality, team spirit, flexibility
Organisational skills and speed
Ability to work in shifts
---
Βαφέας (Προετοιμασία Επιφανειών) – Βύρωνας
Πολυετής επαγγελματική εμπειρία στην προετοιμασία και τη βαφή οχημάτων
Δυνατότητα προετοιμασίας χρωμάτων
Επαγγελματική συνέπεια και υπευθυνότητα
Dyer (Surface preparation)-Vyronas
Many years of experience in preparing and painting vehicles
Ability to prepare colors
Professional consistency and responsibility
---
Warehouse Administrator #New Logistics center – Ασπρόπυργος
Άριστη γνώση Η/Υ (Word, Excel)
Οργανωτικές ικανότητες
Καλές διαπροσωπικές και επικοινωνιακές δεξιότητες
Ομαδικό πνεύμα
Αυτοπαρακίνηση και υπευθυνότητα
Οργανωτικές ικανότητες, προσοχή στις λεπτομέρειες και αναλυτική σκέψη
Διάθεση και ενθουσιασμός για επίτευξη στόχων
Αγάπη για τον αθλητισμό και το well being
Warehouse Administrator #New Logistics center – Aspropyrgos
Excellent command of computer (Word, Excel)
Organisational skills
Good interpersonal and communicational skills
Team spirit
Responsibility
Organisational skills, attention to details and analytical skills
Enthusiasm to achieve goals
Love for athletism and wellbeing
---
Υπάλληλος Αποθήκης #New Logistics center – Ασπρόπυργος
Επιθυμητές σπουδές ΤΕΙ/ ΙΕΚ
Επιθυμητή εργασιακή εμπειρία σε ανάλογη θέση
Καλή γνώση αγγλικής γλώσσας
Εξοικείωση με τη χρήση Η/Υ
Ομαδικό πνεύμα
Αυτοπαρακίνηση και υπευθυνότητα
Οργανωτικές ικανότητες
Προσοχή στις λεπτομέρειες και αναλυτική σκέψη
Ευκολία στην υιοθέτηση αλλαγών και στην εφαρμογή νέων διαδικασιών, ευελιξία
Warehouse employee-New Logistics center-Aspropyrgos
Technical school graduate (desired)
Work experience in relevant position (desired)
Good command of English
Familiarity with computer use
Team spirit
Responsibility
Organisational skills
Attention to details and analytical skills
Ease in adopting changes and applying new procedures, flexibility
---
Υπάλληλος Αποθήκης
Η θέση εργασίας αφορά ΜΟΝΟ τον μήνα Σεπτέμβριο
Warehouse Employee
Only for September
---
Web Designer – Fully Remote
Εξαιρετική γνώση:
HTML, CSS.
Mobile Design, Responsive Design.
Usability, UX Design και UI Design.
Cross-browser compatibility techniques.
Adobe Photoshop, Adobe Illustrator και άλλων παρόμοιων.
Καλή γνώση:
Email / Newsletter design
Δημιούργια Mock-ups και προτύπων
Χρήση/δημιουργία vector εικονιδίων
Javascript
Search Engine Optimization
Εξοικείωση:
Web trends, τεχνολογίες και τεχνικές.
Content Management Systems π.χ. WordPress.
Web Designer – Fully Remote
Excellent command:
HTML, CSS.
Mobile Design, Responsive Design.
Usability, UX Design και UI Design.
Cross-browser compatibility techniques.
Adobe Photoshop, Adobe Illustrator and relevant others
Good command:
Email / Newsletter design
Mock-ups and templates creation
Use/creation of vector icons
Javascript
Search Engine Optimization
Familiarity with:
Web trends, technology and techniques
Content Management Systems e.g. WordPress.
---
Τεχνίτρια νυχιών – Σαντορίνη
Απαραίτητη η προϋπηρεσία σε αντίστοιχη θέση.
Παρέχεται διαμονή και ασφάλεια.
Αποστολή βιογραφικών με φωτογραφία.
Nails technician-Santorini
Experience in a relevant position is required
Accommodation and insurance are offered
CVs with a photograph
---
Driver – Sifnos
Excellent command of English Language
Knowledge of French language will be highly appreciated
Excellent knowledge & production of coffee beverages
Strong communication skills and pleasant personality
Professional attitude and appearance
Multitasking time management skills, with the ability to prioritise tasks
Ensuring that guest preferences are met
Following and always maintaining Hygiene Protocols
---
Romanian Speaking Travel Expert
The requirements needed for this Romanian Speaking Travel Expert position are:
An exceptional level in the Romanian language
Advanced English skills
Excellent verbal & written communication skills
PC literacy
Team spirit & flexibility in working in a fast-paced environment
Eligible to work in Greece
---
Καθαρίστρια Βίλας – Μύκονος
με ή χωρίς προϋπηρεσία
Διατροφή και διαμονή.
Τηλ: 6986 732965
Villa cleaner (woman)-Mykonos
With or without experience
Accommodation and meals are offered.
Tel.: 6986 732965
---
Καθαριστές Αεροσκαφών | Διεθνής Αερολιμένας Αθηνών
Επιθυμητά προσόντα υποψηφίων:
Απολυτήριο Γυμνασίου ή Λυκείου
Προϋπηρεσία σε αντίστοιχη ή παρόμοια θέση
Επιθυμητή γνώση της αγγλικής γλώσσας
Airplanes cleaners – International Airport of Athens
Desired:
Junior High School or High school graduates
Experience in relevant position
English command
---
Καθαρίστριες – KFC River West Αιγάλεω (μερικής απασχόλησης)
με ενθουσιασμό και πνεύμα ομαδικότητας.
Cleaners (women) – KFC River West Egaleo (part-time)
With enthusiasm and team spirit
---
Forklift Drivers
High school diploma is preferred
1 + year in a relevant position
Knowledge of the industry and relevant health and safety regulations
Working well within a team
Having a good sense of balance
---
Υπάλληλοι Παραλαβής / Pickers – Μαγούλα Αττικής
Aπαραίτητη προϋπηρεσία σε αντίστοιχη θέση
Εξαιρετική ικανότητα οργάνωσης και σχεδιασμού
Απόφοιτοι λυκείου ή μέσης εκπαίδευσης
Receiving products Workers/Pickers -Magoula, Attiki
Experience in a relevant position is a must
Excellent organizational skills
High School or Middle School graduate
---
Συσκευαστής/τρια – Μάνδρα Αττικής
Packager-Mandra, Attiki
---
Χειριστής Μηχανημάτων CNC
Βασικές γνώσεις προγραμματισμού CNC
Απόφοιτος ΕΠΑΛ ή ΙΕΚ ή ΤΕΙ με κατεύθυνση μηχανολογίας
Τουλάχιστον 1 έτος εμπειρία στο χειρισμό μηχανημάτων CNC (τόρνο ή φρέζα)
CNC Machinery Operator
Basic command of CNC programming
Technical School graduate
At least 1 year experience in CNC operation (lathe or drill)
---
Data Leader
Minimum 3 to 5 years of working experience as Data engineer or Architect
Strong knowledge and understanding of data technologies and capability to implement them
Collaboration and ability to work with a global data community
Influencing skills & ability to persuade at different levels
Highly organized, self-motivated & flexible
Strong communication skills with customer orientated approach & ability to solve problems
Team player
---
Σερβιτόροι – Σαντορίνη
Ελάχιστη εμπειρία 2 ετών σε ανάλογη θέση σε ξενοδοχείο 5 αστέρων
Πολύ καλή γνώση αγγλικών και ελληνικών
Επαγγελματική εμφάνιση
Υψηλό πνεύμα συνεργασίας και ομαδικότητας
Διαμονή με wi-fi και ένα πλήρες γεύμα
---
Βοηθός Ζαχαροπλάστη – Kορωπί
Pastry chef assistant-Koropi
---
Βοηθητικό Προσωπικό Κουζίνας – Σίφνος
Γνώση των πρωτοκόλλων του COVID-19
Ικανότητα αποτελεσματικής οργάνωσης εργασιών και διαχείρισης χρόνου
Πνεύμα συνεργασίας και ομαδικότητας
Άριστη γνώση της αγγλικής γλώσσας
Επαγγελματική εμφάνιση
Ευχέρεια στην επικοινωνία και στις διαπροσωπικές σχέσεις
5 χρόνια προϋπηρεσία σε αντίστοιχη θέση
Ποιοτικές συνθήκες διαμονής και προσφορά ημιδιατροφής
Kitchen Personnel-Sifnos
Awareness of COVID-19 protocols
Ability to organise and manage time
Team spirit
Excellent command of English
Professional attitude
Communicational skills
5-year experience in relevant position
Quality accommodation & 1 meal included
---
Room Service / Waiters & Runners – Sifnos
Must possess at least 5 years experience on a similar position in 5 star hotel and/or luxury restaurant
Excellent command of English language is essential
Knowledge of French language will be highly appreciated
Accommodation & Meal Included
---
Junior Sous Chef – Mykonos
Passion for your role and wanting to continue developing knowledge
Experienced manager having lead teams in high volume environments
Hard working attitude and an impressive team player
Impressive level of knife skills and eye for detail
Experience working on different sections in high quality restaurants
Able to listen intently and then pass on knowledge to junior chefs
Can handle pressurised services and help others keep calm
Anyone applying should be able to commit through to October. Accommodation is provided by the company along with transport to and from the restaurant.
---
Full Stack Developer
2+ years of experience in building responsive web applications using any PHP framework(s) (e.g. Symfony, or Yii, or Laravel, or CakePHP, or CodeIgniter etc)
knowledge of front-end technologies including JavaScript frameworks (Vue.js), HTML5, CSS3
familiarity with MySQL
degree in IT or relevant field
team spirit
completed military obligations, if applicable
---
ICT Administrator (Short Term Contract with possibility of extension)
Secondary education complemented by either professional ICT training or higher education in the area of computer science
At least 2 years direct, hands-on working experience in a first-line ICT support
Experience in assisting users with queries or problems related to PCs, peripherals, networks and office automation tools (MS-Office)
Experience in diagnosing and resolving incidents and service requests
Knowledge of Cisco networks environment
Good knowledge on Microsoft Operating Systems and Microsoft Possession of any Microsoft (related with operating system) or Cisco (related with networking) certificate or completed by professional ICT training will be an asset
Very good knowledge of English (min. B2 level), excellent knowledge of Greek (C2 level or higher)
Excellent interpersonal, communication and organization skills
Driving license
---
Junior – Mid Web Developer
BS/MS degree in Computer Science, Engineering or a related subject
1 – 3 years of overall software development experience
Experience with .NET 4.5+, .NET Core principles and best practices
Good knowledge of HTML5 and JavaScript, TypeScript, jQuery and its best practices
Experience working with remote data via REST and JSON
Solid understanding of the full development life cycle and scrum process framework.
Native greek speaker
---
Εργάτης για τη Γραμμή Παραγωγής
Απολυτήριο λυκείου ή τεχνικής σχολής
Production Line Worker
General or Technical High school graduate
---
Εργάτης / Picker – Μάνδρα
Απαραίτητη προϋπηρεσία σε μηχανογραφημένη αποθήκη (φορτώσεις-εκφορτώσεις, προετοιμασία παραγγελιών).
Worker/Picker-Mandra
Experience in an automated warehouse is a must (loading, unloading, orders preparation)
---
Υπάλληλοι Τμήματος Ορόφων & Πλυντηρίου – Astir Palace Hotel, Athens
Housekeeping & Laundry Department Employees – Astir Palace Hotel, Athens
---
Night Αuditor – Σαντορίνη
Απόφοιτος τουριστικής σχολής
Διετής εμπειρία σε ξενοδοχείο 5 αστέρων
Άριστη γνώση αγγλικών και μιας δεύτερης γλώσσας
Πολύ καλή γνώση ξενοδοχειακών προγραμμάτων
Επαγγελματική εμφάνιση και άριστες επικοινωνιακές ικανότητες
Ομαδικότητα στην εργασία
Διαμονή με wi-fi και ένα πλήρες γεύμα
Αποστολή βιογραφικού με πρόσφατη φωτογραφία.
Night Auditor-Santorini
Tourism graduate
2-year experience at a 5-star hotel
Excellent command of English and of a second language
Very good command of hotel programs
Professional appearance and excellent communication skills
Team spirit
CV with a recent photograph
---
Shipping Graduates (fluent French)
Maritime studies in BSc or MSc level
Customer service experience will be a considered as a great asset
Fluency in French and English
Excellent communication skills and client-centric mindset