Thursday Job Adverts – Humanitarian Field – 16/3/2023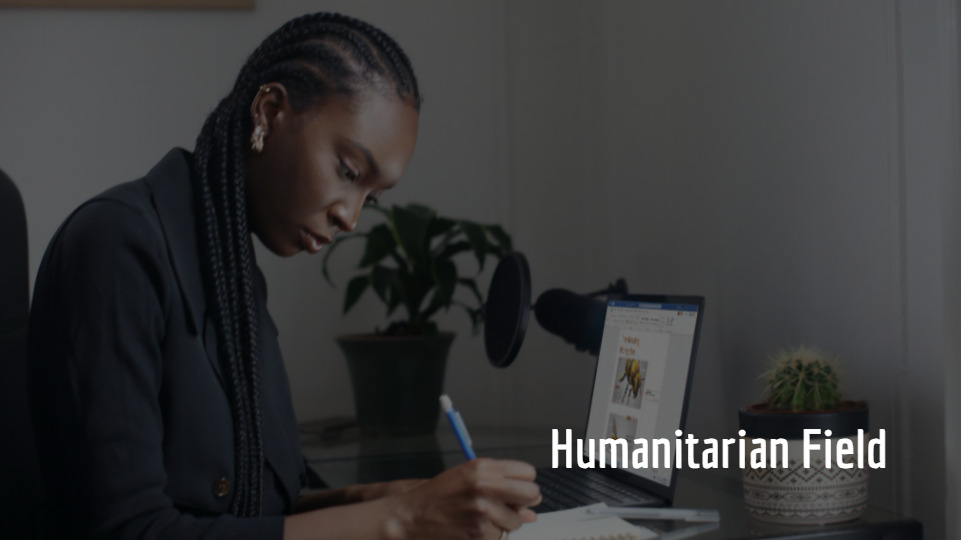 Find here job ads, such as for social workers, psychologists, interpreters and many more.
Logistics & Administration Officer-Athens-TERRE DES HOMMES HELLAS
Start date            April 2023
Contract              nine-months, full-time contract, renewable.
Salary                   Depending on skills and experience and in line with similar position grades in the organization. (1.188 €-1.285€, monthly gross)
Reports to        Head of Country Office
Deadline for applications: 26/03/2023
BACKGROUND
Terre des hommes Foundation, a member of the International Federation Terre des hommes, is the largest international child rights NGO in Switzerland established over 60 years ago. We operate in over 35 countries with over 100 projects of development aid and emergency impacting over 3 million beneficiaries annually. In Europe our direct assistance projects, strengthening systems and advocacy activities are primarily focused in the areas of access to justice and migration. Terre des hommes has seven offices established in Europe (Albania, Greece, Hungary, Kosovo, Moldova, Romania, and Ukraine) and is also engaged in projects with partners from other European countries and beyond.
ROLE DESCRIPTION
The purpose and role of the Logistics and Administration Officer is to provide logistics and admin assistance to the Project and Support teams of Tdh Hellas. More specifically, the Logistics and Administration Officer is responsible for providing administrative support to the teams through organising the procurement of requested goods or services, the supply and tracking of equipment and accessories, stock management, training staff on logistics procedures, attending to filing needs, basic IT support and generally technical support and supply in all Tdh working spaces. S/he will be working under the direct supervision of the Senior Finance Officer of Tdh Hellas
MAIN RESPONSIBILITIES
Key responsibilities:
1.Procurement – Transportation
Handle procurement requests from all departments according to the internal procurement guidelines
Collect offers and Quotations and record the selection justification.
Compile purchase orders, contracts and framework agreements.
Record delivery-reception
Follow the internal standard procurement filing and tracking system.
Ensure Tdh procurement and filing procedures are followed for each purchase handled.
Compile goods and services reference pricelist
Compile supplier evaluation database
Present procurement files in the framework of internal and external audits
2.Equipment & stock
Ensure installation and maintenance of Tdh equipment.
Identify Equipment needs to ensure smooth operation of Tdh offices and implementation of upcoming projects
Tracking of equipment according to Internal policies,
maintaining updated inventories and tracking tools of equipment and stock
Supervise user assignment and ensure the return of assigned equipment
3.Premises
Identify and advise on the rental of premises including offices, activity venues apartments and guest houses.
Handle rental contracts for all premises.
Handle contracts and payments linked to utilities of the premises (water, electricity, etc)
Ensure follow up and supply of office supplies
Ensure the maintenance and repairs of the premises.
Ensure premises meet health-safety requirements according to the observations of the appointed safety technician.
4.Safety & Security Management
Adhere strictly to Tdh and country security rules
Participate in the annual updating of the country security plan and guidelines
Compile incident response SOP's for every Tdh working space.
Hold security briefings and present security SOP's to staff when needed.
Manage the communication with Safety technician, follow up on observations.
5.IT
Ensure the maintenance of IT equipment including related items (printers etc).
Provide technical IT support to Tdh Hellas users as and when needed
Facilitate the deployment of the latest I.T setup to all Tdh devices in collaboration with the helpdesk in HQ.
Provide local network administration for office networks.
Transportation and lodging
Handle contracts with transportation and lodging service providers (hotels, taxi travel agencies)
Handle the booking of related services and tracking of services received
Provide advice on applicable transportation and lodging rules or restrictions according to each context.
Provide training in the handling of operating procedures related to the vehicles.
Perform Driving tests to staff members to grant them permission to Drive Tdh Cars.
Maintain updated tracking fleet and fuel tracking tools.
Handle transportation contract follow up with suppliers
Communications
Handle phone and internet connections including monthly top-us for all Tdh staff phones.
Handle installed internet and landline connections in Tdh premises.
Identify additional needs and identify efficient was to cover ad-hoc gaps.
Maintain update and communicate the Tdh internal contact list.
Reporting
Handle the monthly logistics report for HQ
Handle the log points of the monthly country report (sitrep)
Collect, organize, and Provide data for additional reports when requested by HQ (carbon footprint, data protection e.t.c.)
9.Administration and other
Provide filing and other administration support to the Support teams (filing, inventory)
Ensure a good communication the program team.
Agree to comply with Tdh Code of Conduct and promote Child Safeguarding policy.
Work in close collaboration with projects teams and the different departments.
Respect the organigram and reporting lines
10.Other
Travelling might be required.
Perform other duties as required.
YOUR PROFILE
Education / Qualifications:

·         Professional diploma or university degree in a Logistics field (supply, IT, mechanic).

·         Valid driving license and willingness to drive for work when required.
Experience:

•         At least 1-year experience in a similar position.

•         Previous experience with an NGO is desirable

•         Knowledge of international humanitarian response and development work

•         Knowledge of Tdh procedures is an asset.

Languages: Full proficiency in written and spoken Greek and English is mandatory

IT Knowledge Advance IT knowledge (hardware and software, Microsoft Office, Internet)

Competencies:

•         Manages time and priorities, meets deadlines

•         Cooperates and contributes to achieving goals

•         Supports and advises colleagues

•         Adapts communication to the intercultural environment

•         Respect for others

•         Excellent organisational skills

•         Excellent sense of human relations, diplomacy, communication skills.

•         Experience and ability to work in an international and intercultural context,

•         Responsive, motivated, good communicator

•         Ability to work under pressure
TO APPLY:
Qualified applicants are encouraged to submit their CV and motivation in English to [email protected]
Please include "Logistics & Administration Officer, your name and surname" in the subject line of the application email.
Child Safeguarding Policy: 
To commit to respect Tdh Risk Management Policies including Child Safeguarding Policy, Safety and Security Policy and Anti-Fraud/Corruption Policy, Whistle Blowing Policy.
Please note that only short-listed candidates will be contacted for the first interview.
GDPR compliance:
By sending your application, you agree that your personal data will be used in the recruitment process. All the documents we will request in different steps of the recruitment process will only be used for this purpose.
All staff involved in recruitment and selection are aware that data protection rules apply, and that personal information will be treated confidentially. According to our policy, we will keep your application documents for the period of the recruitment only.
---
Volunteer Coordinator -remote-INDIGO VOLUNTEERS
Do you want to do an internship with Indigo?
We are looking for a Volunteer Coordinator to join our team!
Role Title: Volunteer Coordinator
Location:  Remote (must be based in the EU, UK, Serbia, or Bosnia)
Start date:  27/3/23
Reporting to: Head of Programmes & Partnerships
Hours: 36 hours a week
Stipend: a monthly stipend of £600
Duration: 6 months
Benefits: Being part of a wonderful team and helping amazing grassroots organisations find volunteers
Main objective of role: Match volunteer applicants to partner organisations.
Purpose of the role
The purpose of the Volunteer Coordinator role is to support our network of partner organisations by carrying out Indigo's volunteer-matching programme. Your main responsibility is to ensure that we meet our partner's volunteer needs by connecting them with suitable applicants from our database. You will be working closely with another Volunteer Coordinator to serve as Indigo's placement team, and be the key point of contact for volunteers and partner organisations within the placement process. In addition to this, you will support the diversification of our volunteer recruitment by contributing to marketing and outreach efforts.
As a Volunteer Coordinator, you are expected to maintain positive working relationships with the 45+ current partner organisations supported by Indigo as well as potential new partners, primarily through remote catch-ups. Within Indigo itself, you will be engaging regularly with our international team of 5 people and several volunteers to discuss operational issues, help us carry out our organisational development and wellbeing support programmes, and to pick up any other relevant tasks within our operations where needed.
You will be expected to be an ambassador for Indigo, promoting happy, healthy, and responsible volunteer practices for all. You need to have a good understanding of the situation of refugees and displaced people in Europe and be able to signpost volunteers to key information and organisations.
You will also become a part of our Indigo team 🙂 joining regular team building space, remote team lunches & engaging in conversations and activities to keep our organisation growing.
See more information about the role here.
We particularly welcome applications from groups that are often underrepresented.
Indigo Volunteers is against discrimination of any kind and committed to upholding an equal and inclusive working environment irrespective of ethnicity, gender, gender identity, marital status, nationality, disability, sexual orientation, mental health, religion, or age. We recognise that unconscious bias and internalised prejudice are present in the sector and we actively work to educate ourselves in allyship and non-discriminatory practice. We recognise that having a diversity of experiences and perspectives is crucial to growing and improving as an organisation and particularly welcome applications from a wide variety of backgrounds who are motivated by these values and who can drive and inspire change for refugees and displaced people.
To apply, please fill in this application form.
Deadline: March 22nd, 2023 11:59pm CET
Applications will be reviewed on a rolling basis
---
Φροντιστής/Επιμελητής-Ωραιόκαστρο Θεσσαλονίκης-ΑΡΣΙΣ
Απαραίτητα προσόντα:
Πτυχίο ΑΕΙ ή ΤΕΙ ή Κοινωνικού Επιμελητή (να αναφερθεί ο τίτλος του πτυχίου)
Εμπειρία στον τομέα της εκπαίδευσης (τυπικής ή άτυπης) και της ψυχοκοινωνικής υποστήριξης παιδιών και εφήβων
Καλή γνώση χειρισμού Η/Υ
Καλή γνώση αγγλικών
Άδεια οδήγησης ΙΧ αυτοκινήτου (με τουλάχιστον 3 έτη εμπειρίας)
Οι ενδιαφερόμενες/οι καλούνται να αποστείλουν μέσω email στο [email protected] ή έγχαρτα στα Γραφεία της ΑΡΣΙΣ επί της οδού Λέοντος Σοφού 26 με λήψη αριθμού πρωτοκόλλου, έως τις 22/03/2023 στις 17:00μμ, τα κάτωθι, με τίτλο «Προκήρυξη για τη θέση Φροντιστή/Επιμελητή- «Το Σπίτι της ΑΡΣΙΣ».
Βιογραφικό Σημείωμα
Επιστολή Εκδήλωσης Ενδιαφέροντος για τη συγκεκριμένη θέση(Βιογραφικά που θα αποσταλούν χωρίς επιστολή εκδήλωσης ενδιαφέροντος, δεν θα θεωρηθούν έγκυρα και δεν θα συμπεριληφθούν στην διαδικασία αξιολόγησης)
Μάγειρας-Ωραιόκαστρο Θεσσαλονίκης-ΑΡΣΙΣ
Απαραίτητα προσόντα:
Τίτλος σπουδών Σχολής Μαγειρικής
Προηγούμενη σχετική επαγγελματική εμπειρία παρασκευής γευμάτων για παιδιά ή σε κατάστημα μαζικής εστίασης.
Προηγούμενη σχετική επαγγελματική εμπειρία παρασκευής γευμάτων διαπολιτισμικής κουζίνας.
Εμπειρία στην τήρηση και διαχείριση αποθέματος αποθήκης.
Εμπειρία στην προετοιμασία και παραγγελία προμηθειών.
Οι ενδιαφερόμενες/οι καλούνται να αποστείλουν μέσω email στο [email protected] ή έγχαρτα στα Γραφεία της ΑΡΣΙΣ επί της οδού Λέοντος Σοφού 26 με λήψη αριθμού πρωτοκόλλου, έως τις 21/03/2023 στις 17:00, τα κάτωθι, με τίτλο «Προκήρυξη για την θέση Μάγειρα- Ωραιόκαστρο».
Βιογραφικό Σημείωμα
Επιστολή Εκδήλωσης Ενδιαφέροντος για τη συγκεκριμένη θέση (Βιογραφικά που θα αποσταλούν χωρίς επιστολή εκδήλωσης ενδιαφέροντος, δεν θα θεωρηθούν έγκυρα και δεν θα συμπεριληφθούν στην διαδικασία αξιολόγησης)
Βοηθός Μάγειρα-Ωραιόκαστρο Θεσσαλονίκης-ΑΡΣΙΣ
Απαραίτητα προσόντα:
Αποδεδειγμένη επαγγελματική εμπειρία τουλάχιστον 1 έτους σε θέση Μάγειρα/Βοηθού Μάγειρα παρασκευής γευμάτων για παιδιά ή σε κατάστημα μαζικής εστίασης
Προηγούμενη σχετική επαγγελματική εμπειρία παρασκευής γευμάτων διαπολιτισμικής κουζίνας
Εμπειρία στην τήρηση και διαχείριση αποθέματος αποθήκης
Εμπειρία στην προετοιμασία και παραγγελία προμηθειών
Οι ενδιαφερόμενες/οι καλούνται να αποστείλουν μέσω email στο [email protected]  ή έγχαρτα στα Γραφεία της ΑΡΣΙΣ επί της οδού Λέοντος Σοφού 26 με λήψη αριθμού πρωτοκόλλου, έως τις 21/03/2023 στις 17:00, τα κάτωθι, με τίτλο «Προκήρυξη για την θέση Βοηθού Μάγειρα- Ωραιόκαστρο-Σπίτι ΑΡΣΙΣ».
Βιογραφικό Σημείωμα
Επιστολή Εκδήλωσης Ενδιαφέροντος για τη συγκεκριμένη θέση (Βιογραφικά που θα αποσταλούν χωρίς επιστολή εκδήλωσης ενδιαφέροντος, δεν θα θεωρηθούν έγκυρα και δεν θα συμπεριληφθούν στην διαδικασία αξιολόγησης)
Εργασιακός Σύμβουλος-Θεσσαλονίκη-ΑΡΣΙΣ
Απαραίτητα προσόντα:
Πτυχίο ΑΕΙ ή ΤΕΙ (Κοινωνικών  Επιστημόνων  (Κοινωνικής  Εργασίας,  Κοινωνιολογία, Κοινωνικής Ανθρωπολογίας, Ψυχολογίας με  εξειδίκευση  στα  εργασιακά θέματα*)
Αποδεδειγμένη εργασιακή εμπειρία 2 ετών σε συναφές αντικείμενο (εργασιακή συμβουλευτική)
Πολύ καλή γνώση της αγγλικής γλώσσας
Πολύ καλή γνώση χρήσης Η/Υ (όλα τα εργαλεία του MS Office, χρήση υπηρεσιών ηλεκτρονικού ταχυδρομείου, χρήση μέσων κοινωνικής δικτύωσης) και ευχέρεια στη χρήση ηλεκτρονικού εξοπλισμού
Οι ενδιαφερόμενες/οι καλούνται να αποστείλουν μέσω email στο [email protected]  ή έγχαρτα στα Γραφεία της ΑΡΣΙΣ επί της οδού Λέοντος Σοφού 26 με λήψη αριθμού πρωτοκόλλου, έως τις 16/03/2023 στις 17:00, τα κάτωθι, με τίτλο «Προκήρυξη για την θέση Εργασιακού Συμβούλου- Δομές ασυνόδευτων ανηλίκων Θεσσαλονίκης».
Βιογραφικό Σημείωμα
Επιστολή Εκδήλωσης Ενδιαφέροντος για τη συγκεκριμένη θέση (Βιογραφικά που θα αποσταλούν χωρίς επιστολή εκδήλωσης ενδιαφέροντος, δεν θα θεωρηθούν έγκυρα και δεν θα συμπεριληφθούν στην διαδικασία αξιολόγησης)
Κοινωνικός Λειτουργός-Θεσσαλονίκη-ΑΡΣΙΣ
Απαραίτητα προσόντα:
Τίτλος σπουδών Πτυχίου Κοινωνικής Εργασίας ΠΕ ή ΤΕ
Άδεια ασκήσεως επαγγέλματος (θα πρέπει να αναγράφεται στο βιογραφικό)
Βεβαίωση εγγραφής στο ΣΚΛΕ (θα πρέπει να αναγράφεται στο βιογραφικό)
Πολύ καλή γνώση της Αγγλικής Γλώσσας
Προηγούμενη επαγγελματική εμπειρία ενός έτους σε συναφές αντικείμενο (ιδανικά σε δομή φιλοξενίας ασυνόδευτων ανηλίκων ή ευρύτερα προηγούμενη εργασία στο προσφυγικό αντικείμενο).
Πολύ καλή γνώση χειρισμού Η/Υ
Άδεια οδήγησης αυτοκινήτου (Εμπειρία τουλάχιστον 1 έτους οδήγησης)
Οι ενδιαφερόμενες/οι καλούνται να αποστείλουν μέσω email στο [email protected]   έως τις 17/03/2023 στις 17:00, τα κάτωθι, με τίτλο «Προκήρυξη για τη θέση Κοινωνικού Λειτουργού στην Ανατολική Θεσσαλονίκη – Πρόγραμμα ΠΥΛΗ».
Βιογραφικό Σημείωμα
Επιστολή Εκδήλωσης Ενδιαφέροντος για τη συγκεκριμένη θέση (Βιογραφικά που θα αποσταλούν χωρίς επιστολή εκδήλωσης ενδιαφέροντος, δεν θα θεωρηθούν έγκυρα και δεν θα συμπεριληφθούν στην διαδικασία αξιολόγησης)
---
Cultural Mediator Tigrinya/Amharic-Lesvos-MEDECINS SANS FRONTIERES
Requirements:
Education: Essential secondary education. Desirable degree in social sciences, social communication or teaching. Training in interpretation or intercultural mediation is an asset.
Experience: Desirable 2 years of previous experience in similar position, preferably in provision of medical services and/or with NGOs. Desirable previous experience in migration/refugee contexts.
Languages: Essential Tigrinya and/or Amharic and English. Knowledge of Arabic is an asset.
Competencies: Commitment to MSF's Principles, Behavioral Flexibility, Stress Management, Results and Quality Orientation, Service Orientation, Teamwork and Cooperation.
To apply,
Please send your CV and a cover letter in English at the following email address, quoting reference code "CM Tigrinya-Amharic" in the subject line of the e-mail: [email protected]
---
Payroll & Human Resources Officer-Athens-SOLIDARITY NOW
Requirements:
Knowledge of the PYLON payroll System
University degree in Business administration or Economics (or in Human Resource Management).
2 years' experience in a similar position
Very good knowledge of payroll functions and procedures.
Fluency in Greek and English language.
Strong IT skills (excel, word, internet, etc.)
If you are interested in applying, please send your CV and motivation letter to  [email protected] mentioning in the email subject "Payroll & HR Officer".
Employability Consultant- Thessaloniki-SOLIDARITY NOW
Essential skills & Attributes:
Previous Supported Employment.
Excellent case management skills to deliver a quality service to a large total caseload
Well organized, structured and self-disciplined, with excellent time-management skills
Recruitment experience will be considered as an asset
Very strong interpersonal and communication skills
Good networking and relationship management skills
If you are interested in applying, please send your CV and motivation letter to [email protected] mentioning in the email subject "Employability Consultant_ Thessaloniki".
Accountant-Thessaloniki-SOLIDARITY NOW
Qualifications:
Required qualifications and skills
Essential
Degree in Accountancy or extended experience (+ 3 Years) in an accountancy office
At least 1 year of Previous Experience in providing accountancy support
Briefly familiar with Refugee and Migration Taxation Issues
Cross Cultural Awareness and flexibility
Computer literate & numerate
Well organized and efficient
Good interpersonal & communications skills
Fluent in Greek and English 
If you are interested in applying, please send your CV and motivation letter to: [email protected] mentioning in the email subject "Part-Time Accountant_ Thessaloniki''
Social Worker-Thessaloniki-SOLIDARITY NOW
Required qualifications and skills
Degree on Social Work
Permission of Work
Experience in social work within the civil society sector, preferably working with vulnerable groups and refugees/migrants
3 years' experience in relevant position (at least 2 years in Social Service and project serving refugees and migrants population)
Familiar with Refugee and Migration Issues
Cross Cultural Awareness and flexibility
Computer literate & numerate
Well organized and efficient
Good interpersonal & communications skills
Native in Greek
Fluent in English (both written and spoken)
If you are interested in applying, please send your CV and motivation letter to: [email protected] mentioning in the email subject "Social Worker_ Thessaloniki''
---
Educational Programme Coordinator-Athens-ACTIONAID
Requirements
We are currently recruiting a dynamic professional with an academic degree in pedagogy, or other related fields and at least two (2) years of working experience in relevant positions to coordinate ActionAid Hellas (AAH) operational activities and tasks related to EU-funded and other educational projects with regard to Global Citizenship Education. The Educational Programme Coordinator will implement programs, organise training, and campaigns to enhance AAH awareness of educational activities, and manage EU-funded projects related to education. We are looking for a professional with demonstrated experience in project management and training in non-formal education, along with strong time management skills and familiarization with the Greek education system.
Digital Communications Officer-Athens-ACTIONAID
Requirements
We are currently recruiting a dynamic professional with an academic degree in Communication or Marketing and a minimum of one (1) year of working experience in digital communication and/or digital marketing, to develop content for AAH's social media and website, administer social media accounts and set up social media brand ads to maximise digital brand awareness and boost engagement. We are looking for candidates with demonstrated experience in social media, digital marketing, copywriting and editing skills, monitoring KPIs and reporting, along with knowledge of digital tools and trends, time management, and the ability to work on cross-functional projects.
---
Υπεύθυνος/η Ανθρωπίνου Δυναμικού-Αθήνα-GREEK COUNCIL FOR REFUGEES
Απαραίτητα προσόντα
Πτυχίο ΑΕΙ / ΤΕΙ Κοινωνικών Επιστημών ή Οικονομικών ή Διοίκησης Επιχειρήσεων
Προϋπηρεσία τουλάχιστον 5 ετών σε θέση ευθύνης σε οργανωμένο τμήμα Ανθρώπινου Δυναμικού
Πολύ καλή γνώση Microsoft Office (Word, Excel, PowerPoint, internet)
Πολύ καλή γνώση της αγγλικής γλώσσας (επιπέδου Proficiency)
Πολύ καλή γνώση του συστήματος Εργάνη
Πολύ καλή γνώση και ορθή τήρηση της εργατικής νομοθεσίας
Πολύ καλές δεξιότητες επικοινωνίας και διαχείρισης χρόνου
Ικανότητα εργασίας υπό συνθήκες πίεσης και ικανότητα διαχείρισης κρίσης
Δικηγόρος–Έβρος-GREEK COUNCIL FOR REFUGEES
Απαραίτητα Προσόντα
Πτυχίο Νομικής
Εγγραφή σε Δικηγορικό Σύλλογο
Επαγγελματική εμπειρία τουλάχιστον ενός (1) έτους ως δικηγόρος
Άριστη γνώση αγγλικών και χρήσης Η/Υ
---
Human Resources Manager – Athens-INTERNATIONAL RESCUE COMMITTEE HELLAS
Job requirements
University studies / higher education in Human Resources, Business Administration, or related fields
A minimum of 2 years of experience in a similar role/managerial role. Professional experience with INGOs/NGOs and/or international experience is a plus; interest in the humanitarian field is preferred.
Showed sense of professional discretion, integrity, and ability to handle situations diplomatically and to effective resolution.
Cultural awareness and sensitivity and interest and exposure to gender, equality, diversity, and inclusion matters.
Strong management, interpersonal and negotiation skills and a demonstrated ability to promote harmonious/cohesive collaboration, in a cross-cultural context.
Diplomatic and strong acumen in establishing positive working relationships with employees and all other stakeholders to increase collaboration and efficiency.
Excellent presentation and training skills
Demonstrable track record in developing the capacity of staff
The ability to work under pressure, meet deadlines, and with employees from all levels.
Proficiency in MS Word, Excel, and PowerPoint is required.
Fluent in English and Greek
---
Διασώστης / Διασώστρια – Πλήρωμα Ασθενοφόρου – Ηράκλειο Κρήτης-ΤΟ ΧΑΜΟΓΕΛΟ ΤΟΥ ΠΑΙΔΙΟΥ
Απαραίτητα προσόντα υποψηφίων
Πιστοποίηση από το ΕΚΑΒ
Απαραίτητη άδεια οδήγησης Β' και Γ' κατηγορίας
Άδεια ασκήσεως επαγγέλματος
Σχετική προϋπηρεσία τουλάχιστον 1 έτους
Επικοινωνιακός, οργανωτικός, έμπιστος σοβαρός & ευγενικός χαρακτήρας
Υπευθυνότητα και αγάπη για τα παιδιά