Social Entrepreneurship Infographic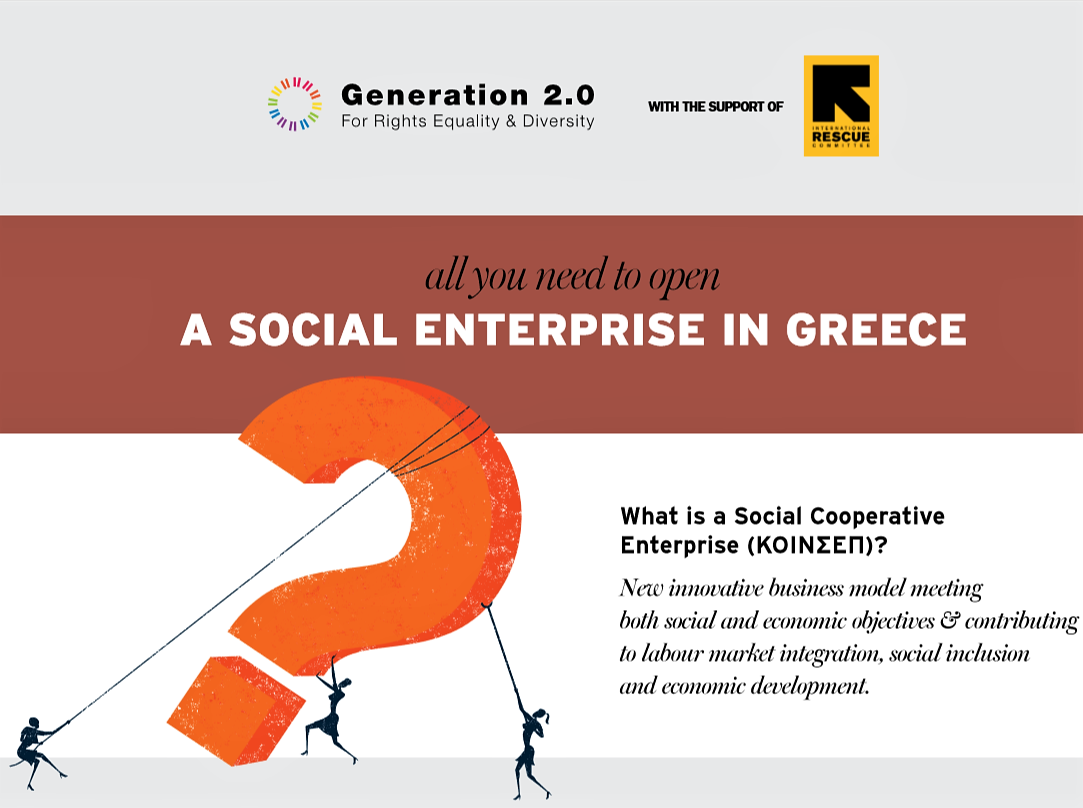 Generation 2.0 RED presents you its 1st Informative Infographic on the Social Enterprise:
Have you considered setting up your own enterprise that could generate income, more and more job positions and on the same time serving a good cause for vulnerable social groups and boosting development at a local level?
How many individuals are needed to open one, what are the essential steps and where you could possibly get find funding?
With this infographic, you will get an introductory, first glance at this new and already popular type of Entrepreneurship along with relevant links to further
Press here to download it for free!
---
*The creation of the Infographics has been supported by International Rescue Committee.
Search
Subscribe to Our Newsletter
Like us on Facebook