Job Announcement | Career Counsellor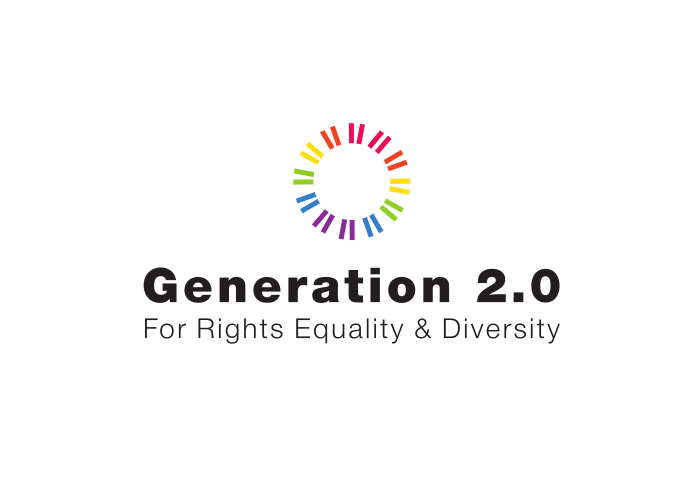 ORGANISATION: GENERATION 2.0 RED
JOB VACANCY: Career Counsellor
CITY: Athens
START DATE: ASAP
CONTRACT LENGTH: 6-month fixed term contract with possibility of extension
---
ABOUT GENERATION 2.0 RED
Generation 2.0 for Rights, Equality & Diversity is a nonprofit organisation consisted of people with different origins who work together to promote equal participation in a diverse society, through the empowerment of communities.
We combine action and research, aiming to promote human rights, equality and diversity, fight racism, xenophobia and discrimination in general. As an organization, we have over 10 years of experience in social action, sociological & legal research, project management and cultural events. We participate and cooperate with the largest human rights networks in Greece and Europe, claiming the rights of socially vulnerable groups, regardless of their origin, nationality, religion, gender or sexual orientation.
---
You will:
Provide individual career counselling sessions to refugees, asylum seekers and migrants with respect to the values of the organisation and in accordance with service's plan
Provide prompt resolution on beneficiary's career-related difficulties and barriers
Provide the grounds for beneficiaries to be empowered and motivated to look actively for solutions to their problems
Ensure that communication is documented regularly for reporting purposes
Serve as a liaison with formal educational institutes and public services, if needed
Facilitate job readiness and soft skills trainings on a weekly basis
Support the Diversity in the Workplace Network https://g2red.org/facilitating-access-work-vulnerable-populations-athens/and, if needed, communicate with employers and private sector actors
Refer beneficiaries to other organisations for services not provided by Generation 2.0 RED
Stay up-to-date with existing or upcoming job or educational opportunities
Conduct bibliographic research, write reports and articles on career-related topics
Design and facilitate workshops and seminars
Be creative with projects' and ideas' generation for further development of the service
Prepare highly demanding reports on a monthly basis and upon request
You will possess:
A Master's Degree in Career Counselling and/or a Bachelor's Degree in Psychology/Human Resources/Social Work
At least 2 years work experience as a Career Counsellor, Therapist, HR Officer or Social Worker; work experience with populations of diverse cultural backgrounds will be highly appreciated
Advanced command of spoken and written French
Excellent command of spoken and written English and Greek
Knowledge about labor market, trends, labor rights and procedures in Greece
Knowledge in entrepreneurship (will be a plus)
Good command of Microsoft Office programs and familiarity with social media
Good technical skills with various online employability tools
High professional ethics
You will demonstrate:
Excellent interpersonal and intercultural communication skills with respect to different cultures
A positive approach and empathy
Excellent organisational skills and time-management skills
Very good presentation and mentoring skills
Good research and analytical skills
Attention to detail
Enthusiasm, self-motivation and result-orientation
Commitment to constant improvement of the service
Adaptability and good problem-solving skills in challenging and tricky situations
Excellent team-working skills in a diverse environment
Confidentiality
---
Please send your CV and a motivational letter at [email protected] with the indication "Vacancy: Career Counsellor" until 7/12/2018. The CVs will be assessed by G2RED regardless of your origin, religion, ethnicity or any other characteristics, as always.