Job Adverts-Various Fields 8/7/2021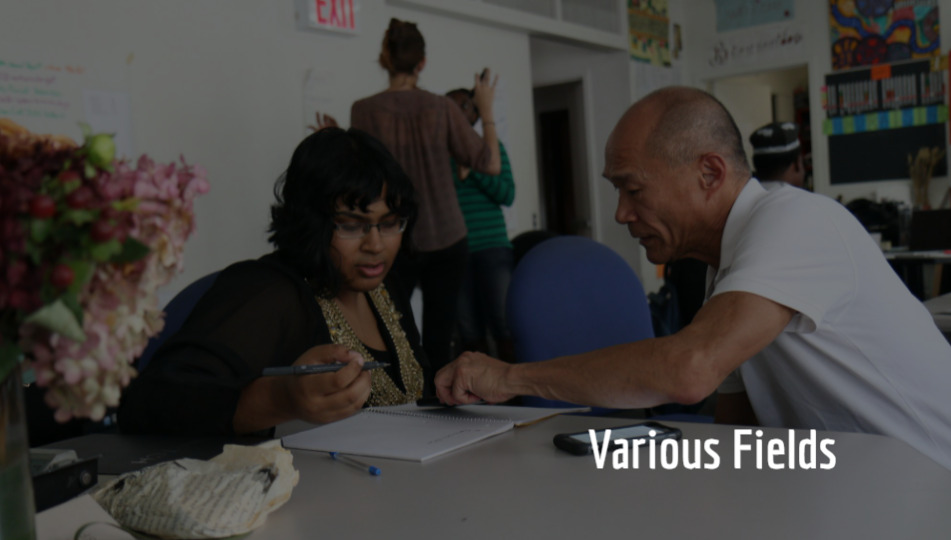 Kitchen Coordinator Position – Vathy, Samos, Greece
Requirements:
Minimum 25 years of age

Minimum 6 month commitment period 

Fluency in English

Trained chef and kitchen management experience

HACCP/ hygiene training 

5 days of quarantine mandatory and rapid test, unless fully vaccinated
Desired Skills & Characteristics:
Greek language skills preferable but not essential

Experience in a community kitchen 

Strong interpersonal and communication skills

People management skills and experience in working with refugees and asylum seekers

Sound decision-making ability 

Highly flexible and adaptable 

Ability to identify and resolve conflicts

Extensive knowledge of basic programs such as Microsoft Excel and Word 
What we can offer:
Free accommodation 

Monthly stipend 

The unique experience working closely with a multicultural, diverse, friendly team

Professional experience in the field 
An email including a motivation letter and CV to the following address [email protected]
---
Ζαχαροπλάστης – Ναύπλιο
Απαραίτητα προσόντα:
Πτυχίο ανώτερης ή ανώτατης σχολής τουριστικών επαγγελμάτων

Προϋπηρεσία τουλάχιστον 3 ετών 

Επαγγελματική εμφάνιση και συμπεριφορά, ομαδικό πνεύμα συνεργασίας
Προσφέρονται: Διαμονή και διατροφή
Pastry Chef – Nafplio
Necessary qualifications:
Degree of higher school of tourism 

Previous experience of at least 3 years

Professional appearance and behavior, team spirit 
Offered: Accommodation and meals
---
Steward / Λάντζα – Πάρος
Απαιτούμενα προσόντα – δεξιότητες:
Προηγούμενη εμπειρία σε ανάλογη θέση σε ξενοδοχείο

Εμπειρία στις διαδικασίες υγιεινής και καθαριότητας της κουζίνας και των επισιτιστικών τμημάτων

Ικανότητα αποτελεσματικής οργάνωσης εργασιών και διαχείρισης χρόνου

Ομαδικότητα – προσαρμοστικότητα – προσοχή στη λεπτομέρεια

Καλή γνώση αγγλικών
Προσφέρονται: Διαμονή & Ημι-διατροφή
Dishwasher – Paros
Required qualifications – skills:
Previous experience in a similar position in a hotel

Experience in hygiene and cleanliness processes of the kitchen and food departments

Organization and time management skills

Teamwork – adaptability – attention to detail

Good knowledge of English
Offered: Accommodation & Half-board
---
Barista – Κηφισιά
Ευχάριστη προσωπικότητα

Μεθοδικότητα, ευχέρεια επικοινωνίας και ομαδικό πνεύμα εργασίας

Υπευθυνότητα και συνέπεια

Η προϋπηρεσία στο χώρο της μαζικής εστίασης θα εκτιμηθεί
τηλ: 214 687 1200
Barista – Kifissia
Pleasant personality

Methodism, communication skills, and teamwork ability

Responsibility and consistency

Previous experience in the field of catering will be appreciated
Tel: 214 687 1200
---
Senior Web Designer – Athens
3+ years of experience in an agency or client-side environment

Strong design, layout conceptual skills

High-level designing skills in Adobe Creative Suite and Figma

Knowledge of responsive web design

Strong portfolio and related work

Ability to work in a team environment

Familiarity with HTML, CSS, JavaScript, Responsive Frameworks and CMS systems are a strong plus
---
Τεχνικοί Υπολογιστών – Κορωπί
"Τεχνικός Η/Υ"
Απαραίτητα προσόντα – εμπειρία:
Πτυχίο στην επιστήμη των υπολογιστών

Προϋπηρεσία στη συντήρηση υπολογιστικών συστημάτων, περιφερειακών Η/Υ θα εκτιμηθεί

Δίπλωμα δικύκλου ή αυτοκινήτου

Ικανότητα εργασίας σε ομάδα

Στρατιωτικές υποχρεώσεις εκπληρωμένες
Computer Technicians – Koropi
"Τεχνικός Η/Υ"
Necessary qualifications – experience:
Degree in computer science

Previous experience in computer systems 

Motorcycle or car license

Team workability 

Fulfilled military service 
---
Delivery Driver – Agia Paraskevi
your own vehicle

drivers license 

excellent communication and customer-oriented skills

sufficient usage of Greek and English language 
---
Αποθηκάριος – Μαγούλα Αττικής
Απόφοιτοι λυκείου

Προηγούμενη πείρα σε θέσεις αποθήκης θα θεωρηθεί επιπρόσθετο προσόν

Καλή γνώση της ελληνικής και της αγγλικής γλώσσας

Καλή γνώση Word και Excel
Warehouse employee – Magoula Attica
Highschool graduate

Previous experience in the warehouse will be considered as an extra qualification

Good knowledge of Greek and English

Good knowledge of Word and Excel
---
Πωλητές & Οπτικοί – Αθήνα
Sellers & Opticians – Athens
---
Εργάτης Αποθήκης Καταστήματος – Περιστέρι & Πετρούπολη
Απαιτούμενα προσόντα:
Απολυτήριο λυκείου

Επιθυμητή η εργασιακή εμπειρία σε περιβάλλον αποθήκης

Δυνατότητα εργασίας σε βάρδιες

Εκπληρωμένες στρατιωτικές υποχρεώσεις
Warehouse Worker – Peristeri & Petroupoli
Qualifications required:
High school graduate

Work experience in a warehouse is desirable

Ability to work in shifts

Fulfilled military service
---
Υπάλληλος Καταστήματος (μερική απασχόληση) – Αμπελόκηποι
Store Employee (part time) – Ampelokipi
---
Εργάτης / Picker – Μάνδρα
Worker / Picker – Mandra
---
Εργάτης Γραμμής Παραγωγής – Κηφισιά
Απαραίτητα προσόντα:
Δυνατότητα εργασίας σε κυλιόμενο ωράριο

Διάθεση για εργασία
Production Worker – Kifissia
Necessary qualifications:
Ability to work in shifts

Willingness to work
---
Ταμίες Θεάτρου – Αττική 
Απαραίτητα προσόντα:
Τουλάχιστον 3ετή προηγούμενη εργασιακή εμπειρία σε θέατρα

Γνώση των κανόνων ασφαλείας θεάτρων

Γνώση χειρισμού συστήματος show relay
Theater Cashiers – Attica
Necessary qualifications:
At least 3 years of previous work experience in theaters

Knowledge of theater safety rules

Knowledge of show relay system operation
---
Υπάλληλος Υποδοχής – Παλαιό Φάληρο
Απαραίτητα προσόντα:
Απόφοιτος τουριστικής σχολής

Εμπειρία σε αντίστοιχη θέση ή/και στην τουριστική βιομηχανία γενικότερα

Πολύ καλή γνώση αγγλικής και απαραίτητα πολύ καλή γνώση δεύτερης ξένης γλώσσας

Εξαιρετική ικανότητα χειρισμού Η/Υ (MS Office platform)

Πολύ καλή γνώση ξενοδοχειακών PMS (Fidelio)
Receptionist – Paleo Faliro
Necessary qualifications:
Graduate of tourism school

Experience in a similar position and/or in the tourism field

Very good knowledge of English and necessarily very good knowledge of a second foreign language

Excellent computer skills (MS Office platform)

Very good knowledge of hotel PMS (Fidelio)
---
Καθαρίστρια – Αττική 
Εργασιακή εμπειρία ως καμαριέρα ή καθαρίστρια, ιδανικά σε ξενοδοχειακό περιβάλλον

Καλή γνώση ελληνικών και μέτρια γνώση αγγλικών.

Καλή φυσική κατάσταση, διακριτική συμπεριφορά και εχεμύθεια

Προσοχή στη λεπτομέρεια.
Βιογραφικό με πρόσφατη φωτογραφία 
Cleaner – Attica
Work experience as a maid or cleaner, preferably in a hotel 

Good knowledge of Greek and intermediate level of English.

Good physical condition, discrete and confident

Attention to detail.
CV with recent photo
---
Βοηθός Φυσικοθεραπευτή /τριας – Μήλος
Απαραίτητα προσόντα:
Προϋπηρεσία 2 χρόνια 

Ενθουσιώδης προσωπικότητα με άριστο πνεύμα συνεργασίας

Ευγένεια – συνέπεια
Προσφέρονται: Διαμονή και διατροφή
Physiotherapist Assistant – Milos
Necessary qualifications:
Previous experience of 2 years

Enthusiastic personality and teamwork ability

Courtesy – consistency
Offered: Accommodation and meals
---
DJ – Mykonos
Requirements:
Similar experience to 5-star hotels or fine restaurants

Excellent use of English language

Relaxing mixes according to time of the days entertaining guests

Ability to adjust the music to guests taste

Updated on markets latest music trends

Kind, patient and social
We offer:
Accommodation within the hotel at brand new rooms with wifi

2 meals per day
---
Μοδίστρα/Γαζώτρια – Μύκονος
Γνώση κοπής και ραφής υφασμάτων και ταπετσαρίας
Προσφέρεται διαμονή εντός ξενοδοχείο και διατροφή
Tailor/Sewing – Mykonos
Knowledge of cutting and sewing fabrics and upholstery
Accommodation and meals are offered
---
Graphic Designer – Αθήνα
Προφίλ υποψηφίου:
Απόφοιτος-η ΙΕΚ / ΤΕΙ Γραφιστικής

Απαραίτητη προϋπηρεσία τουλάχιστον τριών (3) ετών σε αντίστοιχη θέση

Άριστη γνώση της αγγλικής γλώσσας

Καλός χειρισμός Η/Υ και εφαρμογών Photoshop, Illustrator και In design

Ικανότητα ανάληψης πρωτοβουλιών και δημιουργική σκέψη

Καινοτομία και εστίαση στη λεπτομέρεια

Ικανότητα τήρησης διαδικασιών και προθεσμιών
Graphic Designer – Athens
Candidate profile:
Graduate of IEK / TEI of Graphic Design

Necessary previous experience of at least three (3) years in a relevant position

Excellent knowledge of English

Good knowledge of PCs and Photoshop, Illustrator, and In design application

Ability to take initiatives and creative thinking

Innovation and focus on detail

Ability to comply with procedures and deadlines
---
Γραφίστας-τρια – Αθήνα 
Απαραίτητα προσόντα:
Σχετικό πτυχίο

Άριστη γνώση Flash, Photoshop και Illustrator

Πολύ καλή γνώση της αγγλικής γλώσσας

Προϋπηρεσία επιθυμητή
Graphic Designer – Athens
Necessary qualifications:
Relevant degree

Excellent knowledge of Flash, Photoshop, and Illustrator

Very good knowledge of English

Previous experience is desired
---
Italian Customer Care Advisors and Team Leaders – Athens
Candidate Profile:
Excellent Command of both Italian and English Language

Experience in Customer and Sales Positions would be a plus

Self-starter attitude

Good interpersonal & team-working skills
---
Spanish Inside Sales Representative – Athens
Native level in Spanish

Advanced English skills

Any relevant experience in customer handling via phone will be an asset

Results-oriented, highly organized

Team player, ability to collaborate effectively and think outside the box

PC literacy

Desired degree from AEI / TEI of mechanical/electrical engineering or related specialty
---
Brazilian Portuguese Social Media Content Moderators – Remote
Fluency in Brazilian Portuguese

Very good communication skills in English

Ability to speak and write clearly in Brazilian Portuguese and in English

Exceptional written and spoken communication skills, soft skills, as well as problem-solving skills

Ability to use Windows Operating Systems, internet applications, and usage of MS Office

Solid team, and collaboration skills, work independently with limited supervision
---
Russian Speaking Job Opportunities – Remote
Fluency in Russian

Very good communication skills in English

Exceptional communication & soft skills, as well as problem-solving skills

Computer knowledge/tech savviness

Resourceful, able to multitask

Thrive as a team player in a fast-paced, high-energy, change-oriented environment
---
French-speaking job opportunities – Athens
Near-native level in french

Good communication skills in English (B2+ level)

Exceptional communication & soft skills, as well as problem-solving skills

Computer knowledge/tech savviness

Resourceful, able in multitasking

Willing and able to adapt to changes

Able to work independently and as a member of a team

Prior customer support experience will be considered as an advantage
---
Πλύντης Αυτοκινήτων – Αθήνα 
Απαραίτητα Προσόντα:
Τεχνική εκπαίδευση

Εξειδίκευση / πιστοποίηση σεμιναρίων αυτοκινητοβιομηχανίας

Καλά οργανωτικά και επικοινωνιακά στοιχεία

Εκπληρωμένες στρατιωτικές υποχρεώσεις
Car Washer – Athens
Necessary qualifications:
technical education

Specialization/certification of automotive seminars

Good organization and communication skills

Fulfilled military service
---
Εργάτης Παραγωγής – Αχαρνές
Production Worker – Acharnes
---
Ηλεκτρολόγοι και Βοηθοί – Αγία Παρασκευή 
e-mail: [email protected]
Electricians and Assistants – Agia Paraskevi
e-mail: [email protected]
---
Τεχνίτες και Υδραυλικοί – Αττική 
Craftsmen and Plumbers – Attiki
---
Εργάτης κήπων – Γλυφάδα
Garden worker – Glyfada
---
Κομμώτριες – Θησείο
Hairdressers – Thissio