Job Adverts-Various Fields 26/8/2021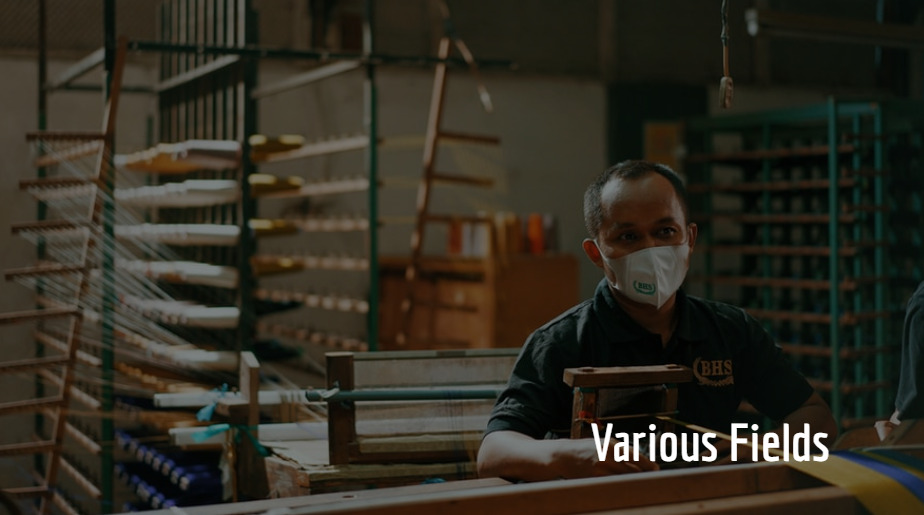 English Sales Representative-Athens
Company description:
Are you looking for a global company to join, to build on your talent and grow your skills?
At Salescode, we provide sales outsourcing services for the software industry globally. Our more than 4,000 experts worldwide provide services based on our cutting-edge Salescode Engine to outperform customer expectations and drive revenue. Join our team in the fast-paced software sales business. Our main hubs are Athens (Greece), Kuala Lumpur (Malaysia), Nuremberg (Germany) and Houston, TX (USA).
Our customer provides a platform that enables companies to hire worldwide through them and then move the new employee over to the company. Through our customer's solution, companies can hire new employees without legal entity in over 120 countries.
You will connect with stakeholders at high level in all industries to arrange appointments with the sales team. The Sales Development Representative will be responsible for the identification of new opportunities and initiating the sales cycle across medium and large multi-national customers by introducing the product/service and setting appointments.
What will you do:
The Sales Development Representative has an overall sales target and KPI goals.
You will actively create new business, by creating interest with new potential customers and early engagement with customers who have responded to marketing programs – or may be an existing customer looking to upgrade. You have the goal of converting them into actively interested customers

You build customer confidence with remote sales capabilities, from procurement to senior management levels of IT, Finance and Strategy, in order to drive opportunities to qualification and engagement

You will develop end customer knowledge and capture customer contracts in the CRM system – allowing the sales team to understand the customer needs and adapt the next steps

You will own the pipeline management & forecast for your own set of accounts
Requirements:
Native level in English

2-3 years of experience in selling or Demand Generation – preferably software or corresponding IT products, services and solutions

Experience with people employment or HR services is a plus

Experience engaging with B2B customers

Experience engaging and developing opportunities in new accounts

Experience engaging in executive level conversations regarding business needs, financial and operations strategy

A self-starter attitude, independent and able to work under pressure

An absolute willingness to compete and win while demonstrating an ability to create strong relationships in B2B situations
Benefits
Permanent contract in an exponentially growing international company

Private Health Insurance upon completion of the 6th month in our company

Competitive monthly salary

Monthly sales incentives available to expand your earnings

Human resources development program for all the employees

On-boarding training plan & mentoring program for the new starters

Strong team spirit & great working atmosphere

Direct & open communication

Lots of room for your own ideas and suggestions for improvement as well as their quick implementation due to brief decision making processes

Centrally located office in Athens
Joining Salescode, you will support our commitment to social responsibility. We prioritize 20% of our profits into our company owned organizations such as:
Rhino-force.org: providing environmental protection for an endangered species

Kids-family.org: taking care of children without parents in Poland and India, turning their shelters into homes.
Contact information:
Angela Gerouki, 

[email protected]
Join our Team!
---
Το "Γεύσεις της Δαμασκού" επιθυμεί να προσλάβει προσωπικό για σέρβις: part-time
Θα υπάρχει επιλογή ανάμεσα σε πρωινές και βραδινές βάρδιες και ευελιξία στις ώρες εργασίας.
Εάν ενδιαφέρεστε, στείλτε το βιογραφικό σας στο [email protected] με τίτλο "σέρβις"
Το "Γεύσεις της Δαμασκού" επιθυμεί να προσλάβει βοηθός μάγειρα: part-time
– παροχή βοήθειας και υποστήριξης στο προσωπικό του εστιατορίου.
– βοήθεια και υποστήριξη στον σεφ του εστιατορίου στην προετοιμασία του μενού
– παροχή άριστων υπηρεσιών στους πελάτες του εστιατορίου
– βοήθεια στις καθαριότητες που απαιτούνται για να διατηρηθεί ο χώρος καθαρός
– Ελληνικά σε επίπεδο Α2 και άνω
Εάν ενδιαφέρεστε, στείλτε το βιογραφικό σας στο [email protected] με τίτλο "Βοηθός κουζίνας"
Το "Γεύσεις της Δαμασκού" επιθυμεί να προσλάβει διανομέας (full-time)
Εάν ενδιαφέρεστε, στείλτε το βιογραφικό σας στο [email protected] με τίτλο "διανομέας"
---
Πωλητής/τρια-Αθήνα
Απαιτούμενα Προσόντα:
Αποδεδειγμένη εμπειρία πωλήσεων στο χώρο ένδυσης (Άνω του 1 έτους)
Προσανατολισμός στην άριστη εξυπηρέτηση του πελάτη και δυνατότητα διαχείρισης παραπόνων
Εξαιρετικές επικοινωνιακές & διαπροσωπικές δεξιότητες
Βασική γνώση αγγλικής γλώσσας & Η/Υ
Ομαδικό πνεύμα
Salesman/woman-Athens
Qualifications:
Work experience in sales
Customer orientation
Excellent communication and interpersonal skills
Good command of English language and Computer
Team spirit
---
Πωλήτριες-Αθήνα
Διάθεση για συνεργασία
Ομαδικό πνεύμα
Ενδιαφέρον για τη μόδα
Αποστολή βιογραφικού με φωτογραφία
Saleswomen-Athens
Willingness to cooperate
Team spirit
Interest for fashion
Send your CV with a recent photo
---
Πωλήτρια-Αθήνα
2ετής εργασιακή εμπειρία
Δυναμικότητα
Ανεπτυγμένη ικανότητας επικοινωνίας και οργάνωσης
Saleswoman-Athens
2 years of working experience
Dynamism
Communication and organizational skills
Ανεπτυγμένη ικανότητας επικοινωνίας και οργάνωσης
---
Customer Service Officer – French/English speaker (6-month contract)-Attica
Requirements:
For this Customer Service Officer – French/English speaker position you have to possess:
University Degree (preferable in Shipping) and/or knowledge of the Marine industry
Fluency in both French & English language
Experience in Customer Service: 0-2 years
Computer Literate (MS office)
Ability to work in international and multicultural environment
Strong interpersonal & communication skills, resistance to stress, a good team player
---
French Social Media Content Reviewer-Attica
Requirements:
In order for your profile to match this role, you need to have the following skills:
Native or near native speaker of French
Excellent typing skills
Fluent in the English language
Strong interpersonal skills, verbal and written communication skills and most importantly empathy
Passion for the internet and social media
---
German Customer Experience Agent – Work from Home-Attica
Requirements:
Requirements of a German Customer Experience Agent  – Work from Home include:
An excellent level of German and good level of English
A good association with technology
An internet speed minimum of 4.0 Mb/s download and 0,5 Mb/s upload
A communicative and outgoing personality
A customer service mindset
---
Photographer-Athens
The ideal candidate will:
Have strong commercial experience gained in a similar photographic/styling role
Have a compelling portfolio showcasing previous commercial work
Have a thorough understanding of Photoshop and Capture One
Strong digital photography, lighting and compositional skills
Comfortable working in a fast-paced, agile environment
Be passionate about creative photographic content and take the initiative to seek out new techniques and trends
---
Lifeguard-Pylos
To be successful in this role you will have:
2-3 years of experience as a lifeguard in a fast paced environment, located on the pool or beach
A Lifeguard Diploma is required;
Proper communication etiquette in both Greek and English;
Ability to build rapport with team and guests;
Ability to work effectively as part of a team;
Hospitality experience will be considered as an advantage
Offered:
Accommodation
Meals within the premise;
If you are interested in this exciting opportunity, please send an English resume and a photograph
---
Spa Manager/Assistant Manager-Amorgos
What you need to bring:
Enthusiasm, openness and a self-motivated personality eager to learn, develop and be part of a continuously growing team
Ability to cope under pressure and deliver excellent service results in a high-paced luxury environment
Relevant experience in 5-star hotel spa or wellness related business (at least 2 years)
Knowledge of Hospitality Software (Opera, Fidelio, Protel, Ermis or Bluebyte)
Fluency in English (verbal). A second and third language would be highly appreciated
Degree/Diploma in Spa/Physiotherapy would be also highly appreciated
Flexible schedule required
The company offers:
A competitive remuneration package
Staff accommodation and meals
Excellent working conditions within a luxurious and multicultural environment
Continuous professional development prospects
Please send us your CV with a recent photo
---
Αισθητικοί-Χανιά
Beauticians–Chania
---
Εργάτης Αποθήκης-Σπάτα Αττικής
Απαιτούμενα προσόντα:
Απολυτήριο λυκείου
Επιθυμητή η εργασιακή εμπειρία σε περιβάλλον αποθήκης
Δυνατότητα εργασίας σε βάρδιες
Warehouse worker-Spata Attica
Qualifications:
High School diploma
Work experience will be desirable
Ability to work in shifts
---
Αποθηκάριος-Αθήνα
Απαραίτητα προσόντα:
Απαραίτητη προϋπηρεσία σε αντίστοιχη θέση
Καλή γνώση χρήσης ERP ή/και προγράμματος διαχείρισης αποθήκης WMS
Καλή γνώση προγραμμάτων MS Office (Word, Excel)
Άριστες οργανωτικές και επικοινωνιακές ικανότητες
Ευελιξία, ομαδικότητα
Απολυτήριο λυκείου
Δίπλωμα οδήγησης Β' κατηγορίας
Warehouse keeper-Athens
Qualifications:
Work experience in a similar position
Good knowledge in ERP system/WMS
Good command of MS Office programs
Excellent communication and organizational skills
Flexibility, team spirit
High School diploma
Driving license B' category
---
Καμαριέρες/Καθαρίστριες-Μύκονος
Maids/Cleaners (women)-Mykonos
---
Υπεύθυνη Καθαριότητας-Αθήνα
Αποστολή βιογραφικού σημειώματος συνοδευόμενο από πρόσφατη φωτογραφία
Manager of cleaning department (woman)-Athens
Please send your CV with a recent photo
---
Video & Motion Graphics Designer – Athens
Main requirements:
Degree in Motions Graphics, Motion Design, Media Communications, Animation, or any other relevant field
At least 2-3 years' experience in a similar position
Portfolio of completed motion graphics projects (only applications accompanied by a relevant work portfolio will be taken into consideration)
Extensive experience in Adobe Creative Suite: primarily After Effects, Premier Pro, Photoshop, and Illustrator
Working knowledge of the following audio tools: Adobe Audition and Audacity
Strong aesthetics and motion design skills
Strong technology and social media acumen
Strong video editing, motion graphics and sound skills
Proficiency in both written and spoken English
Ability to work well within a team as well as autonomously
Good time management and communication skills
---
Διανομείς-Αθήνα
Προσόντα
Προκειμένου να ανταποκρίνεται το προφίλ σου στις απαιτήσεις του ρόλου ως διανομέας θα πρέπει να κατέχεις τα παρακάτω:
Δικό σου δίκυκλο όχημα
Δίπλωμα οδήγησης Α' κατηγορίας σε ισχύ
Καλή χρήση της ελληνικής ή και της αγγλικής γλώσσας
Όρεξη για εργασία και διάθεση για καλή εξυπηρέτηση
Distributors-Athens
Qualifications:
Two-wheeled vehicle
Driving license A' category
Good command in the Greek or English language
Willingness to work
---
Διανομείς Φυλλαδίων-Ηλιούπολη
Leaflet Distributors-Ilioupoli
---
Luxury Sales Manager-Athens
Prerequisites:
Proven success in a similar role and environment.
Empathy towards your customers and colleagues.
Pride and attention to detail.
Polished personal presentation with Warm, confident and hospitable personality.
Education:
3 years degree from an accredited university in Business Administration, Marketing, Hotel and Restaurant Management, or related major.
Experience:
3 to 4 years' experience in the hotel sales or related professional area
---
Property Supervisor-Athens
Experience:
Hospitality management: 3 years (Required)
Knowledge & Qualifications:
Good level of general education.
Proficient in the use of Microsoft Office packages including Word, Excel, and Outlook.
Fluency in Greek, English
---
Front Office Agent-Mykonos
Essential requirements:
Minimum of 2 years of experience in a similar position
LHW or other 5* International Hotel Chain experience
Degree in Hospitality/Tourism
Computer literate –MS Office
Knowledge of OPERA PMS
Ability to converse in both Greek and English
Customer oriented
Strong team player and able to work under pressure
---
Receptionist-Milos
The hotel offer:
Accommodation
3 meals per day
---
Groom-Athens
Candidate Profile:
Enthusiastic, friendly & self-motivated personality
Excellent Knowledge of English language. A second language fluently spoken would be an advantage
Customer Service experience within a luxurious environment would be a plus
Valid European Driving license
---
Cooks-Athens
Entry Requirements:
At least 3 years of experience at a similar position
Excellent organizational skills
Attention to detail and a strong work ethic
---
Assistant Pastry Chef-Athens
Preferred Qualifications and Skills:
Bachelor's degree in Culinary, Pastry & Bakery or related field
At least five years related working experience in luxury hotels
Proficiency in English is a must. Greek is an asset
Good Communication and computer skills
Has strong leadership and strong inter-personal skills
Candidate should hold valid work authorization for the EU
---
Help Waiters-Milos
The hotel offer:
Accommodation
3 meals per day
---
Two Barista-Milos
The hotel offer:
Accommodation
3 meals per day
---
Γαζώτρια-Πειραιάς
6932218813
Tailor (woman)-Piraeus
6932218813
---
Μοδίστρα & Βοηθός-Κηφισιά
2108003374
Tailor (woman) & Assistant-Kifisia
2108003374
---
Μανικιουρίστ-Βούλα
e-mail: [email protected]
6945053243
Manicurist-Voula
e-mail: [email protected]
6945053243
---
Κομμωτής/τρια–Ηράκλειο
Τηλ. 211 1199 336 / 6976196002
Hairdresser (man/woman)- Irakleio
Τηλ. 211 1199 336 / 6976196002
---