Job Adverts-Various Fields 25/3/2021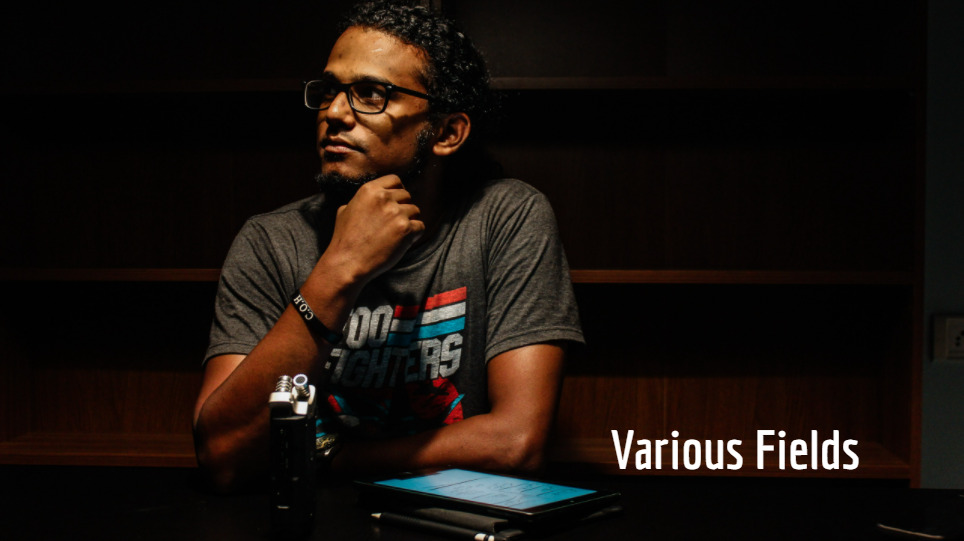 Restaurant Coordinator-Samos-PROJECT ARMONIA
WE ARE LOOKING FOR A RESTAURANT COORDINATOR 
ON SAMOS, GREECE 
What is Project Armonia?
We are a grassroots NGO supporting refugees and asylum seekers on Samos with vital nutrition, dignity and basic human rights. We operate a free-restaurant run by refugees for refugees. Each day we cook around 1'000 fresh and healthy meals with a team of around 50 volunteers, the majority from the refugee community itself.
We provide children, pregnant and breastfeeding women, people with disabilities, physically impaired people, the elderly and people who have no longer access to the benefits of the camp, with a safe, welcoming space where they can eat and escape from the inhumane conditions of the camp. Through the project, we bring different cultures together and empower people detained on the island.
Our aim is not just to distribute food, but also to provide an educational space for our volunteers. We offer them vocational training where they can improve their chances of sustainable integration.
When and where:
When: As soon as possible 
Location: Vathy, Samos, Greece
Responsibilities:
The restaurant is the centre of Project Armonia. Our chefs cook nutritious meals from their home countries to offer our guests a familiar taste of home in a foreign place.
We are looking for an organised individual who understands the daily requirements of a busy restaurant/takeaway. We are a people-centric organisation, as such it is essential that candidates are team players, with strong abilities to communicate and lead with sensitivity and patience.
The job includes:
– Managing our restaurant and takeaway area: opening and closing, ensuring the day runs smoothly
– Managing volunteers: supervising, training and evaluating volunteers
– Inventory of restaurant stock and order lists
– Managing our guest registration procedure (for example: monitoring daily meal numbers, organising and training registration team)
– Managing and being in close contacts with current and future partners on the ground – Being a main part of the decision making process of how we serve more people – Responsibility of all renovations and maintenance of the restaurant
– Coming up with ideas of how to improve the restaurant
Requirements: 
– Minimum 25 years of age
– Minimum 9 month commitment period
– Fluency in English and Greek
– Experience working with refugees and asylum seekers
– Experience in hospitality preferable but not essential
– 5-7 days of quarantine on Samos is mandatory
What we can offer:
– Free accommodation
– Monthly stipend
– Breakfast and lunch in our restaurant (Monday – Friday)
– Practical experience in the context of crisis with a lot of responsibility – The unique experience working closely together with a diverse, friendly team
The application process: 
– Send us an email including motivation letter and CV to the following address: [email protected]
– We are looking forward to having a video-chat with you and getting to know each other!
---
Λαντζιέρης – Σαντορίνη
Απαραίτητα Προσόντα:
Άριστο πνεύμα συνεργασίας με άλλα τμήματα.
Επαγγελματική εμφάνιση και συμπεριφορά.
Οργάνωση, συνέπεια, ομαδικότητα.
Αντίστοιχη εμπειρία, ιδανικά σε ξενοδοχειακό περιβάλλον.
Καλή γνώση ελληνικών (προφορικά).
Προσφέρονται:
Κάλυψη εξόδων μεταφοράς, Διαμονή, Διατροφή
Βιογραφικό με πρόσφατη φωτογραφία
Dishwasher – Santorini
Qualifications:
Excellent spirit of cooperation with other departments.
Professional appearance and behavior
Organization, consistency, teamwork.
Previous related experience, ideally in a hotel environment
Good knowledge of Greek (oral).
Benefits: transportation costs, accommodation, food
CV with a recent photo
---
Χασάπης – Σαντορίνη
Απαραίτητα Προσόντα:
Προϋπηρεσία σε αντίστοιχη θέση τουλάχιστον 2 έτη.
Πολύ καλή γνώση χρήσης εργαλείων – γνώση ανάλογων πιστοποιήσεων.
Άριστη γνώση διαδικασιών καθαριότητας και πιστή τήρησή τους.
Επαγγελματική εμφάνιση και συμπεριφορά.
Ομαδικότητα και συνεργατικό πνεύμα.
Προσφέρονται: Έξοδα μεταφοράς, Διαμονή, Διατροφή
Βιογραφικό με μια πρόσφατη φωτογραφία
Butcher – Santorini
Qualifications:
At least 2 years of previous related experience
Very good knowledge of using tools – knowledge of similar certifications.
Excellent knowledge of cleaning procedures
Professional appearance and behavior
Teamwork and collaborative spirit
Offered: Transportation costs, Accommodation, Food
CV with a recent photo
---
Cook – Vouliagmeni, Attica
CV with a photo
---
Waiter/Ass. Waiter – Vouliagmeni, Attica
CV with a photo.
---
System Administrator – Attica
Requirements:
Technical Certification or BSc in Information Technology, Computer Science or a related discipline
At least 2 years of proven experience as a Systems Administrator, Network Administrator or similar role
Linux servers' setup/configuration, operation
Basic IP routers/switches setup, operation
IP Addressing design and implementation
VPN network setup/operation
Knowledge of system security – Automated system/cloud backup and recovery
Resourcefulness and problem-solving aptitude
Excellent communication skills
---
Μηχανικός / Βοηθός Μηχανικού – Μάνδρα, Αττική
E-mail: [email protected]
Τηλ. επικοινωνίας: 6974114631
Engineer / Assistant Engineer – Mandra, Attica
E-mail: [email protected]
Tel: 6974114631
---
Ηλεκτρολόγος / Βοηθός Ηλεκτρολόγου – Μάνδρα
E-mail: [email protected]
Τηλ. επικοινωνίας: 6974114631
Electrician / Assistant Electrician – Mandra
E-mail: [email protected]
Τηλ. επικοινωνίας: 6974114631
---
Καμαριέρες / Καθαρίστριες – Οία Σαντορίνης
Βασικές προϋποθέσεις:
Εμπειρία σε αντίστοιχη θέση
Ικανότητα οργάνωσης
Δυνατότητα εργασίας υπό συνθήκες πίεσης
Ομαδικότητα
Καλή γνώση της αγγλικής γλώσσας
Προσανατολισμός στην καλύτερη εξυπηρέτηση του πελάτη
Προσφέρονται: Διαμονή
Maids / Cleaners (Women) – Oia Santorini
Qualifications:
Experience in a similar job position
Organizational skills
Ability to work under pressure
Teamwork
Good knowledge of English
Orientation to better customer service
Offered: Accommodation
---
Βραδινός Receptionist / Night Auditor – Καλό Λιβάδι Μυκόνου
Οι υποψήφιοι πρέπει να διαθέτουν:
Άριστη γνώση αγγλικών
Εμπειρία τουλάχιστον 2-3 χρόνια σε ανάλογη θέση σε ξενοδοχείο
Γνώση χειρισμού Η/Υ
Επαγγελματική εμφάνιση και συμπεριφορά
Ευχάριστη και ευγενική διάθεση απέναντι σε πελάτες και συναδέλφους
Προσφέρονται Διαμονή, Διατροφή
Βιογραφικά με πρόσφατη φωτογραφία
Night shift Receptionist / Night Auditor – Kalo Livadi, Mykonos
Qualifications:
Excellent knowledge of English
Experience of at least 2-3 years in a similar position in a hotel
Computer skills
Professional appearance and behavior
Pleasant and polite attitude towards customers and colleagues
Offered: Accommodation, Food
CV with a recent photo
---
Groom / Bell Boy – Σαντορίνη
Απαιτούμενα προσόντα:
Απόφοιτος λυκείου
Απαραίτητη εμπειρία σε αντίστοιχη θέση
Καλή γνώση αγγλικών
Ευχέρεια στην επικοινωνία και πολύ καλή διάθεση εξυπηρέτησης του πελάτη
Δυνατότητα προσαρμογής σε ένα δυναμικό και απαιτητικό περιβάλλον εργασίας
Η εταιρία προσφέρει: Διαμονή και διατροφή
Βιογραφικό σημείωμα με πρόσφατη φωτογραφία
Groom / Bell Boy – Santorini
Qualifications:
High school Graduate
Previous experience in a related position is necessary
Communication and customer service skills
Ability to adapt to a dynamic and demanding work environment
The company offers: Accommodation and food
CV with a recent photo
---
Hotel Maid – Kifissia, Attica
Maid Requirements:
Proven cleaning experience.
Sound knowledge of different cleaning methods.
The ability to work with minimal supervision.
Excellent organizational, time management, and problem-solving skills.
Effective communication skills.
Exceptional cleaning and customer service skills.
Knowledge of foreign languages
Working in shifts, so flexibility is a plus.
Physically fit and detail-oriented.
---
Receptionist – Kifissia, Attica
Requirements:
Proven work experience as a Receptionist, Front Office Representative or similar role
Hands-on experience with office equipment (e.g. fax machines and printers)
Professional attitude and appearance
Solid written and verbal communication skills
Ability to be resourceful and proactive when issues arise
Excellent organizational skills
Multitasking and time-management skills, with the ability to prioritize tasks
Tourism University degree; additional certification in Office Management is a plus
Knowledge of foreign languages, Fidelio/Micros will be appreciated
---
Driver – Santorini
Desired Skills:
Driving experience at least 3 years
Drivers' license D category
Very good verbal communication skills in Greek and Lower Diploma in English
Assistance with guest arrivals and departures
Keeping cars in top condition
Responsible to communicate with the restaurant to check on arrival and departure times of guests
The restaurant offers:  Shared accommodation during the season and Daily meals
---
Εργάτες Αποθήκης – Ελευσίνα
Τηλ. επικποινωνίας: 210 6025093
Warehouse Workers – Elefsina
Tel.: 210 6025093
---
Εργάτες – Ασπρόπυργος
Προσόντα:
Προηγούμενη εμπειρία
Πτυχίο τεχνικής σχολής και δίπλωμα χειριστή κλαρκ (επιθυμητά)
Workers – Aspropyrgos
Qualifications:
Previous experience
Technical degree and Clark pilot diploma (desirable)
---
Pickers & Packers – Ασπρόπυργος
Άνδρες και γυναίκες
Pickers & Packers – Aspropyrgos
Men and women
---
Διανομείς – Δυτική Αττική
Απαραίτητο δίπλωμα δικύκλου.
Τηλ. επικοινωνίας: 210 6025093.
Distributors – West Attica
Μotorcycle license is necessary.
Tel.: 210 6025093.
---
French Speaking Customer Care Officers – Athens
Reference Number: GR_CCOFR1021
Main requirements:
Degree in a business-related field
Client handling experience in the financial services sector is a definite plus
Fluent French speaker with excellent oral and written skills in English
Ability to multitask and maintain a high-level of organization
Outstanding communication and interpersonal skills
Excellent computer literacy
Valid work permit required
---
Spa Therapist – Samos
Qualifications and Skills:
Beauty qualification as Aesthetician or Physiotherapist graduate, from TEI (Technological Educational Institute) or any relevant private school is required.
Knowledge and previous experience in Manicure & Pedicure Services (for beauty therapists) is desirable.
Previous experience in working with spa in 5 Star hotel facilities and additional massage courses are beneficial.
Knowledge and previous experience of ELEMIS treatments is desirable.
Holistic qualifications – Reiki, Reflexology, Indian Head Massage are beneficial.
Carrying out a range of Treatments to an extremely high standard.
Reporting to the Spa Manager
Achieving consistently high Retail Targets
Ensuring Treatment Rooms are of a consistent high standard.
Carrying out any other reasonable tasks requested by Management Team to aid the smooth running of the Spa.
Minimum of 2 years' relevant industry experience.
Excellent interpersonal skills
High standard of personal appearance as role model.
Computer literate
Self-motivated
Good team player
Must have excellent English Language skills
Benefits: Accommodation and meals while you will be in Samos
---
Spa Therapists – Santorini 
Entry Requirements:
Experience in a 4* or 5* boutique hotel environment
Excellent command of the English language, both spoken and written
Solid knowledge of various treatment protocols (Especially regarding Ila spa protocols & products)
We offer:  Meal on duty, Accommodation provided with AC, wi-fi and laundry access
---
Αποθηκάριος – Αττική
Warehouse – Attica
---
Sous Chef / Junior Sous Chef – Μύκονος
Παρέχεται: διαμονή και φαγητό
Sous Chef / Junior Sous Chef – Μύκονος
Provided: accommodation and food
---
Barista – Bartender – Milos
Provided: Accommodation
---
Ηλεκτρολόγος – Ηλιούπολη
e-mail: [email protected]
Electrician – Ilioupoli
e-mail: [email protected]