Job Adverts – Various Fields 18/3/2021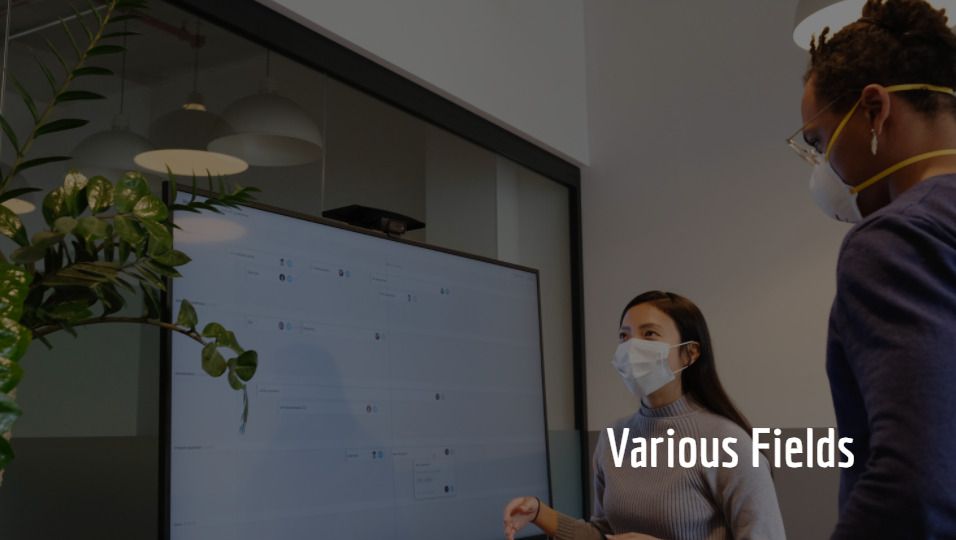 Waiters / Asst. Waiters – Wedding Venue – Santorini
Requirements:
Good command of the English language
Follow company policy and company standards
Serve customers in a friendly and helpful manner
Performing cleaning tasks as needed and directed by the service supervisor
Professional appearance
Teamwork spirit and strong interpersonal skills
Benefits:
Accommodation if needed
Μeals on duty
---
Waiters – Messinia
Requirements:
Degree in Hospitality/Tourism
Minimum experience of 2 years in a similar position
Previous experience in fine dining restaurants will be considered an asset
Excellent command of both English and Greek language is essential
Knowledge of a Russian language will be valued accordingly
Strong communication and interpersonal skills
Ability to perform under pressure
Guest friendly mentality
Teamwork spirit
Problem-solving skills
The Company Offers: Accommodation – Meals
---
Junior Bartender
Requirements:
Degree in Hospitality/Tourism
Broad  Knowledge of Spirits and Classic Cocktails, Bartending skills-a passion for Japanese libations is a distinct advantage
Excellent communication skills
Excellent Customer Service Skills
Guest friendly mentality
Teamwork spirit
Problem-solving skills
Ability to perform under pressure
Strong knowledge of lifestyle and luxury hotel standards
Excellent command of both English and Greek languages is essential. Knowledge of additional foreign languages will be considered as an advantage.
A minimum of 2 years experience at a similar position
The Company Offers: Accommodation – Meals
---
Σερβιτόροι – Νέα Φιλαδέλφεια
Τηλ.: 210 2521000.
Waiters – Nea Filadelfia
Tel: 210 2521000.
---
Μάγειρας Α', Β' – Μύκονος
Οι υποψήφιοι-ες πρέπει απαραιτήτως να διαθέτουν:
Πτυχίο μαγειρικής τέχνης
Eμπειρία τουλάχιστον 4 ετών για Μάγειρες σε κουζίνα a la carte εστιατορίου
Ομαδικό πνεύμα, ευελιξία, ικανότητα εργασίας υπό πίεση χρόνου
Ικανότητα συνεργασίας με βάση τις οδηγίες του υπεύθυνου chef
Καλή γνώση μεσογειακής κουζίνας
Ευγένεια, ευχάριστη και φιλική προσωπικότητα
Πνεύμα ομαδικότητας και συνεργασίας
Επαγγελματική εμφάνιση και συμπεριφορά
H εταιρία προσφέρει: Διατροφή και στέγαση
Cooks A, B – Mykonos
Requirements:
Degree in culinary art
At least 4 years of experience / Cooks in a la carte restaurant kitchen
Team spirit, flexibility, ability to work under time pressure
Ability to cooperate according to the instructions of the responsible chef
Good knowledge of Mediterranean cuisine
Kindness, pleasant and friendly personality
Teamwork spirit and cooperation
Professional appearance and behavior
Benefits: Food and Accommodation
---
Καμαριέρα – Μαρμάρι, Κως
Απαιτούμενα προσόντα:
Απόφοιτος γυμνασίου / λυκείου
Απαραίτητη η εμπειρία σε αντίστοιχη θέση
Ομαδικότητα στην εργασία και ευχέρεια στην επικοινωνία
Δυνατότητα προσαρμογής σε ένα δυναμικό και απαιτητικό περιβάλλον εργασίας
Η εταιρία προσφέρει: Διαμονή και διατροφή
Housekeeper (woman) – Kos
High school graduate
Experience in a similar position is required
Teamwork and communication ability
Ability to adapt to a dynamic and demanding work environment
Benefits: Food and Accommodation
---
Καμαριέρες / Καθαρίστριες – Σούνιο
Τηλ.: 6986 732963
Housekeepers / Cleaners (Women)
With or without previous experience
Tel.: 6986 732963
---
Καμαριέρες – Μύκονος
Aπαραίτητα προσόντα:
Προηγούμενη εμπειρία σε ανάλογη θέση σε ξενοδοχείο πολυτελείας.
Γνώση αγγλικών και ελληνικών θα εκτιμηθεί.
Προσοχή στη λεπτομέρεια.
Ευχάριστος χαρακτήρας.
Ομαδικό πνεύμα.
Παρέχεται: Διαμονή και διατροφή
Housekeepers (Women)
Requirements:
Previous experience in a similar position in a luxury hotel
Knowledge of English and Greek will be appreciated
Attention to details
Pleasant personality
Team Spirit
Provided: Accommodation and food
---
Assistant Waiters/Waitresses – Santorini & Paros
Requirements
Minimum 1-year experience as an assistant waiter/ress in a 5-star hotel or a high-end service restaurant
Excellent command of both Greek and English language (oral and written).
Experienced in the computer (preferably knowledgeable of MICROS and POS handling)
Customer service orientation
Team player
Company offers Accommodation
---
Συσκευάστριες – Αθήνα
έως 30 ετών
Αποστολή βιογραφικού υποχρεωτικά με φωτογραφία
Απαραίτητη κάρτα ανεργίας
κωδικός θέσης «Σ50»
Packers (Women) – Athens
up to 30 years old
CV with a photo
Necessary: unemployment card
Job Position Code: «Σ50»
---
Καθαρίστρια – Καλλιθέα
Cleaner (Woman) – Kallithea
---
Χασάπης – Αθήνα
Απαιτούμενα προσόντα:
Προϋπηρεσία σε αντίστοιχη θέση τουλάχιστον 2 έτη
Πολύ καλή γνώση χρήσης εργαλείων – γνώση ανάλογων πιστοποιήσεων
Άριστη γνώση διαδικασιών καθαριότητας και πιστή τήρησή τους
Επαγγελματική εμφάνιση και συμπεριφορά
Ομαδικότητα και συνεργασία
Butcher – Athens
Requirements:
At least 2 years previous experience in a related job position
Very good knowledge of using tools – knowledge of similar certifications
Excellent knowledge of cleaning procedures
Professional appearance and behavior
Teamwork and cooperation
---
Beach Boys – Vouliagmeni
Qualification Standards:
Must be fluent in English and knowledge of any additional language(s) is a plus
Minimum of one year of experience working in a similar role is essential
Previous experience in the tourism industry or in the FMCG sector is preferred
Candidate Specific Skills:
Be highly organized with attention to detail
Have strong customer service skills with positive attitude
Be highly professional in appearance, character and conduct
Have excellent interpersonal and communicative skills
Show high levels of efficiency
Be able to work under pressure both as part of a team and also working on own initiative
CV with a photo
---
Spa Therapist – Skiathos
Requirements:
3 years' experience working experience in a relevant position in 5* hotel environment
Diploma/degree in Physiotherapy, Aesthetics, Massage Therapy or other related discipline
written and verbal communication skills (English,) A second language would be highly appreciated
Excellent communication skills, professionalism, and ability to demonstrate passion and to transmit exquisite service standards to guests
Pleasant personality, positive attitude, and a sales-oriented mind-setting
Team spirit and customers-oriented approach
Benefits: Food & Accommodation (if not a local resident)
---
Oδηγός – Μύκονος
Απαραίτητα προσόντα:
Προηγούμενη εμπειρία σε ανάλογη θέση σε ξενοδοχείο 5* ή 4*
Κάτοχος διπλώματος οδήγησης Β' Κατηγορίας.
Επαγγελματική εμφάνιση και συμπεριφορά.
Απαραίτητη γνώση αγγλικής.
Προσφέρονται: Διαμονή και διατροφή
Driver – Mykonos
Requirements:
Previous experience in a similar position in a 5 * or 4 * hotel
Driving license: Category B
Professional appearance and behavior
Knowledge of English is necessary
Provided: Accommodation and food
---
Groom / Driver – Πάρος
Προσόντα:
Προϋπηρεσία σε ξενοδοχείο 4 ή 5 αστέρων τουλάχιστον 2 έτη και στις δύο θέσεις
Δίπλωμα αυτοκινήτου
Γνώση της αγγλικής γλώσσας / επιθυμητή η γνώση γερμανικών ή γαλλικών
Ευχάριστος και φιλικός χαρακτήρας
Πνεύμα ομαδικότητας
Παροχές: Διαμονή και διατροφή
Groom / Driver – Paros
Requirements:
At least 2 years' previous experience in a 4- or 5-star hotel
Driving License
Knowledge of English / knowledge of German or French is desirable
Pleasant and friendly personality
Team spirit
Benefits: Food and Accommodation
---
Υπεύθυνος Βάρδιας – Γλυφάδα
Shift Responsible – Glyfada
---
Βραδινός Receptionist – Μύκονος
Παρέχεται διαμονή
Night Shift Receptionist – Mykonos
Provided: Accommodation
---
Bartender / Barista – Μύκονος
Παρέχεται διαμονή
Bartender / Barista – Mykonos
Provided: Accommodation
---
Μηχανικός Οχημάτων – Αττική
Προηγούμενη σχετική εμπειρία
e-mail: [email protected]
Vehicle Engineer – Attica
Previous relevant experience
e-mail: [email protected]
---
Εργάτης – Περιστέρι
Worker – Peristeri
---
Εργάτης Ανειδίκευτος (Μη καπνιστής) – Νέα Χαλκηδόνα
Αποστολή βιογραφικών με τίτλο email "WORKER 321"
Email: [email protected]
Unskilled Worker (Non-smoker) – Nea Chalkidona
Send CV with email title "WORKER 321"
Email: [email protected]
---
Κηπουρός – Γλυφάδα
έως 40 ετών
προϋπηρεσία – γνώσεις σε αυτόματο πότισμα
κάτοχος διπλώματος οδήγησης
Gardener – Glyfada
Up to 40 years old
Previous experience – knowledge in automatic watering
Driving license