Job Adverts 15/11/2018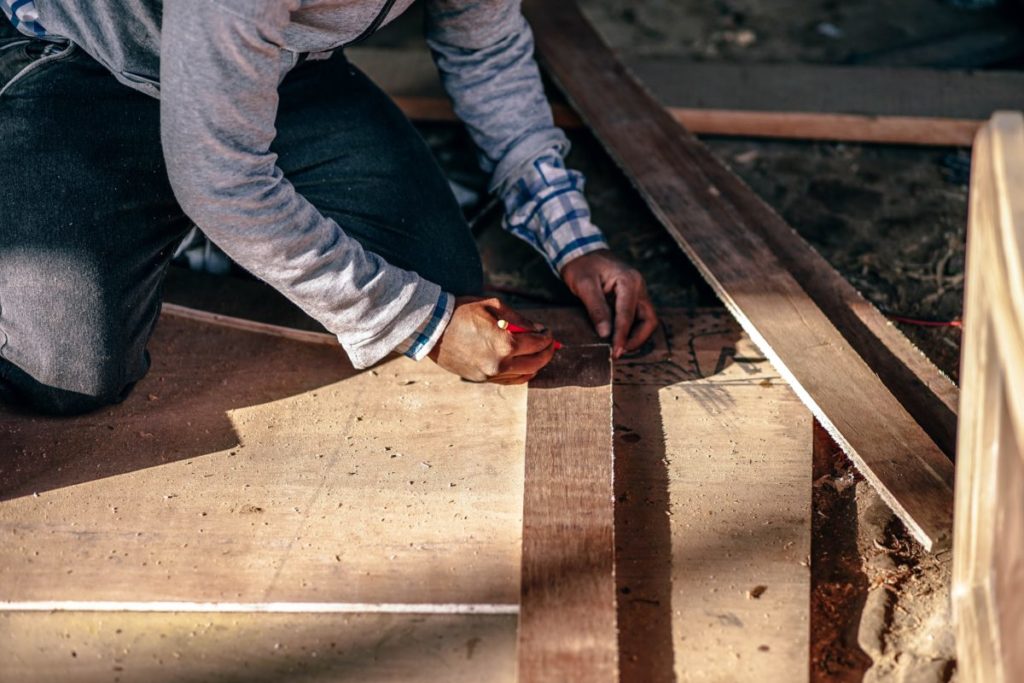 Humanitarian Sector
Monitoring and Evaluation Manager-Athens-CRS
Bachelor's degree from a recognized institution
A Master's degree will be considered an asset
Minimum of three years' experience in MEAL; emergency experience preferred.
Experience with digital data collection preferred.
Experience working with refugees, national and local partners, and international NGOs;
Extensive experience with donor funding regulations.
Excellent understanding of local NGOs and government system, with knowledge and appreciation of the vision and mission of CRS
Knowledgeable in participatory and rural development processes
Acceptance of cultural differences in a continuously changing environment
Proven organizational skills and ability to manage multiple tasks simultaneously
Excellent written and interpersonal communication skills
Highly skilled in personnel and financial management, technical writing and proposal development
Mature disposition in appropriately managing sensitive situations
Strong skills in assessing and developing partner capacity including institutional strengthening, mentoring and coaching
Proficient in MS Office programs.
Proficiency in English; other local languages a strong advantage
Must be scrupulously honest and always foster an atmosphere of trust and integrity
Communicates strategically and functions efficiently under pressure
Manages stress and complexity
Actively promotes safety and security
Manages and implements high-quality emergency programs
Fluency in English and Greek (both spoken and written).
---
Human Resources Officer – Athens–CRS
Bachelor's degree in Human Resources Management or Business Administration required. Master's degree in HR Management, Business Administration or Organizational Development preferred.
Minimum of three years work experience in HR, preferably with an International or local NGO and good knowledge of HR best practices and standards.
Fluency in English & Greek
Experience with and knowledge of employment laws, regulations, policies, principles, concepts, and practices. Good understanding of the local labor law.
Experience using MS Windows and MS Office packages (Excel, Word, PowerPoint), Web Conferencing Applications, HRIS.
Strong relations management abilities. Ability to relate to people at all levels internally and externally.Strategic in how you approach each relationship.
Strong customer service ethic and abilities
Very good planning, coordinating, and organizing skills
Able to maintain confidential information
Proactive, resourceful, solutions-oriented and results-oriented
Excellent communication and interpersonal skills
---
HelpLine Operator – Athens–CRS
Written and spoken fluency in Arabic, French and English
Greek work authorization is required
Experience working with refugees and migrants is preferred
Cultural sensitivity and excellent communication skills
Experience with Microsoft Office Suit
Able to maintain the strictest standards of confidentiality
Willing to discuss sensitive matters discretely
Comfortable working under pressure
Work is performed at HelpLine Call Center in Athens, Greece
---
Gender-Based Violence (GBV) Consultant, UNICEF Athens, Greece (Greek nationals only)-Athens-UNICEF
Advanced professional university degree in Social work, gender studies, law, or other related social/humanitarian sciences;
5-7 years relevant professional experience working on gender based violence, including with refugee and migrant populations in displacement and integration contexts;
Experience preparing situation analysis, needs assessments, and related reports on GBV;
Experience drafting SOPs, protocols and other referral pathways and overseeing their implementation;
Experience working in coordination with government, international and national actors, including civil society organizations;
Fluency in English and Greek is required;
Ability to work through networking and partnership;
Demonstrated ability to communicate effectively.
---
Arabic or Kurmanji Cultural Mediator-Ioannina-INTERSOS
Have or are seeking to gain experience working with refugees
Have an excellent level of Greek or English
---
Programme Implementation & Partnerships Coordinator – National Contract –Attica-DRC
University degree in development and humanitarian studies, international relations, management, social science or related field;
At least 5 years' prior experience in a project/program management role;
Skills and experience in project/program planning, delivery, monitoring, reporting, review and evaluation;
Skills in fundraising, budget management and donor reporting/ accountability/ compliance;
Ability to produce timely project proposals and high-quality reports;
Extensive experience in representation and networking;
Excellent analytical and strategic skills;
Strong interpersonal skills and demonstrated ability to establish effective working relations with local staff and other stakeholders;
Excellent negotiation, advocacy and communication skills;
Professional fluency in written and spoken English;
Knowledge of displacement issues and local context in Greece is a clear asset;
Ability to speak Greek is an added advantage.
---
MEL Coordinator – National Contract–Attica-DRC
University degree in international development, behavioral/social sciences or a related subject; qualitative and quantitative research methods component a strong advantage;
A minimum of 3 years experience in project cycle management in the not-for-profit sector;
A good knowledge and understanding of project monitoring tools and techniques, including log frame approach and indicator measurement and follow-up;
Ability to design M&E tools including surveys, interviews and FGD questionnaires; familiarity with participatory M&E techniques an advantage;
Experience with qualitative and quantitative data collection, interpretation and analysis methods;
Knowledge of data collection and analysis software (SPSS, ODK, Nvivo or similar software for qualitative data analysis) considered an advantage;
Ability to present and meaningfully disseminate findings addressing to a variety of audiences;
Experience in training, capacity building and mentoring staff; experience in managing multicultural teams is an advantage;
Fluency in both written and spoken English and Greek is required;
---
Roving Cultural Mediator (Greek-Arabic) –Attica-DRC
Excellent command of written and spoken Greek AND Arabic language.
Minimum one year working experience, previous experience working in the humanitarian sector is preferred.
Basic written and spoken English is required.
Extensive vocabulary and ability to accurately translate complex ideas and information, including the capacity to understand and translate medical, legal and procedural information.
The ability to negotiate, mediate and interpret on behalf of service users.
General administrative skills are needed, including competence with Microsoft Word, basic Excel, Internet Apps.
Excellent interpersonal and teamwork skills, working with different groups, partners and nationalities.
Ability to work with vulnerable individuals, from children to elderly.
Commitment to humanitarian principles and values.
Flexible, enthusiastic and willing to learn from others.
Good organizational skills to work autonomously and organize the details of the accompaniment for a variety of beneficiaries.
Empathy, combined with a genuine desire to improve the quality of the lives of service users.
Ability to think on your feet and make decisions under pressure.
Able to remain calm, in control and good humored even under pressure.
Demonstrates integrity by modeling the DRC values and ethical standards.
Ability to adapt in working under standardized operational procedures, rules and abide to Code of Conduct.
Strong analytical skills.
Focuses on impact and result for the client and responds positively to feedback.
Consistently approaches work with energy and a positive, constructive attitude.
Builds strong relationships with external actors.
Demonstrates openness to change and ability to manage complexities.
Additional languages (Kirmanji, Sorani etc) will be considered a strong asset
---
Cultural Mediator (Arabic Speaker) -Lesvos – IRC HELLAS
Arabic language speakers only (Knowledge in Kormanji/Sorani language will be a plus.
Language speakers will require either Greek or English language skills
Some prior knowledge of NFI's distribution, Food Distribution and community development will be a plus.
Affinity with and basic understanding of working with refugees
Openness and willingness to work with people from different backgrounds
Sensitivity to the needs and priorities of different sectors of the community
Excellent social, communication and listening skills
Numeracy, and record keeping skills
Ability to work independently and in a team
---
Employment Integration Program Development Lead-Athens – IRC HELLAS
BA/BS Degree in economics, business administration, international development, law, and/or related certification required; MA/MS/MBA a plus.
Minimum of 7 year professional experience in Employment Integration programming preferably in NGO run programs and experience in urban settings.
Demonstrated private sector experience, or experience supporting business and skill development.
Experience in leading working groups will be considered an asset.
Strong program/technical and budget management skills, planning, reporting, monitoring and evaluation skills; previous experience in conducting surveys and research is valuable.
Strong written and oral communication skills, effective in representation and liaison with external parties.
Experience working with local partners including government and non-governmental organizations and providing technical and capacity building support
Must be capable of applying their skills and knowledge in a range of capacities, including direct implementation, advisory functions, training and the transfer of technical knowledge and management skills to others.
Personal qualities: Works well in and promotes teamwork, comfortable in a multi-cultural environment, flexible and able to handle pressure well.
Fluency in English required; Greek will be considered an asset.
Previous experience with IRC will be a plus.
---
Σύμβουλος Κοινωνικής Ένταξης – Πειραιάς- IRC HELLAS
Εκτεταμένη εμπειρία σε θέματα ένταξης
Εμπειρία σε ερευνητικά έργα και μελέτη θεμάτων ένταξης μεταναστών σε αστικά κέντρα.
Εμπειρία στην ανάπτυξη Στρατηγικών Σχεδίων για δημόσιες αρχές ή για μεγάλης κλίμακας έργα.
Εμπειρία συνεργασίας με τοπικούς ή δημόσιους φορείς.
Άριστες επικοινωνιακές και διαπραγματευτικές δεξιότητες
Υπάρχουσα γνώση των φορέων και δομών του Δήμου Πειραιά είναι προτιμητέα.
Αρίστη γνώση ελληνικών και γνώση αγγλικών.
---
Head of Research, Advocacy and Policy-Athens-SOLIDARITY NOW
University Degree Master's equivalent in political or social sciences, international development, law or other relevant field of studies
(6) years of experience with the sectors of development / humanitarian service provision in an NGO or International Organisation
(3) years of experience specifically focused on advancing a policy agenda related to issues of public policy, social inclusion, migrant integration
(2) years' experience in project and people's management
Established networks with groups that promote social inclusion and migrant integration. Experience in designing and implementing policy and legislative strategies to influence policy change
Knowledge of the functioning of Greek and European Institutions
Strong skills in writing and internal and external communication
Cross cultural awareness and flexibility
Computer literate
Well-organised and efficient
Good interpersonal & communications skills
Fluent in Greek and English
Ability to work under pressure and multitask
---
JRS Hellas Psychologist – Jesuit Refugee Service 
Organisational Context
 The Jesuit Refugee Service (JRS) is an international Catholic organisation. Its mission is to accompany, to serve and to advocate for refugees and forcibly displaced people.
JRS programmes are found in 50 countries, providing assistance to refugees in camps and cities, individuals displaced within their own countries, asylum seekers in cities, and to those held in detention centres. The main areas of work are in the field of education, emergency assistance, healthcare, livelihood activities and social services.
JRS Hellas was set up in November 2015 and its action is focused on vulnerable people. JRS Hellas manages three Centers in the centre of Athens: one reception center for refugee families, one activity center and one integration center for refugee and migrant children. JRS Hellas also support refugees in camps and in the neighbourhood through NFI's (Non Food Items) distribution.
The JRS Hellas Psychologist reports to the JRS Hellas Director and works in relation with the tree coordinators: Integration Center Pedro Arrupe, Shelter and Day Center Coordinators. The Psychologist supports refugees, migrants and local people welcomed by JRS Hellas.
S/he comes with sound analytical skills and a creative mindset and is in tune with JRS mission and way of working.
Key Responsibilities 
The Psychologist reports to the JRS Hellas Director and will be responsible for the following tasks:
Receive in her office all people in need referred by JRS team.
Design and lead short or long-term interventions focused on mental health & well-being.
Participation in the team evaluation, about the individual evolution of each beneficiary.
Analyse cases, suggest solutions and refer when relevant to specialized psychology or psychiatry institutions.
Administrative management of provided services (medical psychiatry).
Initiate and manage relations with other institutions and actors involved in psychology and psychiatry accompaniment for refugee and migrants; develop networks and refer when appropriate to these specialists.
Participation in team meetings.
Collaboration with JRS Hellas staff.
Collaboration with volunteers and demonstration of value for their presence.
Qualifications and experience
The post-holder will have the following essential experiences, skills, knowledge and abilities:
Permission to work in Greece.
University studies in psychology with a recognized qualification.
Experience in a similar position.
Experience in teamwork.
Ability to work effectively in a cross-cultural environment with a multi-national staff.
Excellent interpersonal, communication and presentation skills.
A positive, constructive attitude to meeting challenges, solving problems and identifying opportunities.
Ability to manage several tasks simultaneously in a busy office environment and to meet deadlines.
Core Values and Ethics
Enthusiasm for the mission of JRS and willingness to advocate based on the JRS mission and vision.
Real flexibility in the mission.
High integrity and honesty.
Field experience in working with refugees, migrants or vulnerable social groups is highly value.
Sense of discretion.
Adherence to the JRS code of conduct and child protection policy.
Sense of relational complexities and awareness of confidentiality issues.
 Languages
Ability to speak and write fluently and compellingly in Greek and English.
Working knowledge of additional languages, it's a plus.
Terms of appointment
This is a part-time position (20 hours per week).
We offer a 12 months contract, to be possibly transformed into a contract of undetermined duration.
The firsts three months will be a period of experience (trial period), to see if there is adequate adaptation by both parties.
The starting date is December 1st.
The salary offered for this position is between 695,62€ and 595.62€ gross per month, according to the candidate's experience and skills. All conditional and additional benefits are according to Greek Legislation.
Candidates may send CV and cover letter in English by e-mail to: [email protected], [email protected]
Deadline: 20th of November, 2018 before 18.00h.
Only shortlisted candidates will be contacted.
Finance & Administration Officer-Athens –JRS HELLAS
Permission to work in Greece.
University studies in Accounting, Finance, Business Administration or equivalent.
Proven experience and substantial understanding of NGO budgeting, accounting and reporting.
Proficiency and competences in handling finance and communications software.
Knowledge of and ability to work with donor management systems and in compliance with data protection legislation.
Experience in teamwork.
Ability to work effectively in a cross-cultural environment with a multi-national staff.
Excellent interpersonal, communication and presentation skills.
A positive, constructive attitude to meeting challenges, solving problems and identifying opportunities.
Ability to manage several tasks simultaneously in a busy office environment and to meet deadlines.
Enthusiasm for the mission of JRS and willingness to advocate based on the JRS mission and vision.
Real flexibility in the mission.
High integrity and honesty.
Field experience in working with refugees, migrants or vulnerable social groups is highly value.
Sense of discretion.
Adherence to the JRS code of conduct and child protection policy.
Ability to speak and write fluently and compellingly in Greek and English.
Working knowledge of additional languages, it's a plus.
---
Volunteer Language Educators – Greek Forum of Refugees
One of our top priorities is to keep providing free language courses (Greek, English, German etc.) to our community members and other refugees and migrants.
Each year we are blessed with an amazing team of volunteers who help us with our language courses,
and they wouldn't be such a success without them!
Volunteering at our courses only requires a few hours (2-3 shifts of 2 hours, distributed over 3 days),
and is a great way to meet our community members, help them learn the language ,
and of course provide them with the greatest tool in order to be included in the local society,
the ability to speak the language!
If you're excited to share stories and cultures,teach refugees and migrants, in order to help them include themselves in the local society,
GFR has a spot for you!
---
Researchers /Proposal Writers – Athens  – KMOP GREECE
Postgraduate degree in social and/or political sciences, economics, law, in public administration or related discipline or equivalent experience of at least 3-4 years
Excellent management, communication (written and oral) and coordination skills
Ability to combine quantitative and qualitative research skills
At least 3-4 years professional experience working as proposal writer
Experience with an international donor-funded programme and management experience preferred
Proficiency in written and oral English.
---
Researcher in Social Sciences-Thessaloniki– KMOP GREECE
Excellent academic background, including a bachelor's and master's degree in the fields of social/humanitarian, legal, political or economic sciences
Five years minimum, proven scientific expertise and professional experience in planning, analyzing and evaluating social policies for social inclusion and social integration
Proven experience in applied research for the purposes of projects / programmes, both qualitative and quantitative, either for research institutions or for companies / NGOs
Specific research background in the social sector and social welfare
An analytical mind-set with excellent problem-solving abilities
Ability to write well-structured reports
Outstanding verbal and written presentation and communication skills, both in Greek and especially in English
Advanced knowledge of MS Office suite (especially Excel and Powerpoint), as well as specialized software for research analysis (e.g. SPSS)
---
Data Protection Officer (DPO)-Attica- MSF
Genuine interest in and commitment to the humanitarian principles of MSF; adhere to our managerial values: Respect, Transparency, Integrity, Accountability, Trust and Empowerment
Relevant academic degree or equivalent significant experience within the area (Law, IT, audit, risk analysis, compliance).
Experience within an organization that treats special categories of data such as medical data.
A comprehensive understanding of the practical application of relevant legislation (including the GDPR) and official guidance relating to processing of personal data.
Experience in legal and technical training and in awareness raising
A good understanding of information technologies and data security
Ability to audit data management systems.
Ability to exercise professional judgement in the processing of requests for various types of information from various sources, manage the collection of the relevant information and produce a professional response within the requirements of the relevant legislation.
Demonstrated communication skills to speak to a wide-ranging audience, from the Board of Directors to data subjects, from managers to IT staff and lawyers including strong written communication skills.
Demonstrated negotiation skills to interface successfully with DPAs
Confidence in providing advice to staff at all levels across the Organization and to take and defend a minority position where necessary.
Ability to develop and deliver guidance, advice and training to staff about their responsibilities regarding data protection.
Sufficient IT knowledge and understanding in terms of data storage, retrieval and information security. The DPO will be required to discuss requirements and solutions confidently with IT staff and to be able to think critical about such questions.
Fluency in spoken and written Greek and English.
Ability to work in a multi-cultural environment as part of a team in a stressful environment; possessing maturity, patience and understanding;
Tact, diplomacy, and tenacity as well as the ability to build and maintain a strong network within the MSF Movement.
Probity, objectivity, autonomy, impartiality, integrity and the ability to make and defend decisions in a fully independent manner.
Strong communication skills and the ability to explain complex matters in simple terms.
A comprehensive understanding of MSF Greece and of the MSF Movement: its systems, structure, stakeholders and culture (desirable).
The possession of a certification by the International Association of Privacy Professionals (IAPP) is considered as an asset (ie, Certified Information Privacy Association (CIPP) and Certified Information Privacy Professional/ Information Technology (CIPP/IT), (desirable).
---
Cultural Mediator / Arabic-Athens –MSF
Fluency in Arabic and English.
Knowledge of French will be an advantage.
Previous working experience desirable, with MSF or other NGOs.
---
Executive Assistant to the General Director / Internal Communication Referent-Athens-MSF
Higher degree (BSc or MSc) or relevant qualification in Communication.
At least 4 years of experience of writing and producing qualitative communications publications. Excellent attention to detail and proven ability to deliver to deadlines.
Experience with development and management of digital and new media platforms.
Experience working in a PA or administrative role in a dynamic environment requiring flexibility, tact, judgment and discretion in handling internal and external contacts and information.
Ability to arrange and coordinate the facilities for events, conferences and workshops.
Experience of coordinating and delivering internal communication strategies.
Ability to translate complex or technical messages into engaging stories that resonate with the internal audience.
Ability to build positive, proactive relationships with colleagues to enhance and improve internal communications, problem solving where necessary.
Excellent knowledge of Greek and English (French is an asset)
Advanced level in the use of the Office 365 IT package, e.g. SharePoint, Outlook email, Word, Excel and PowerPoint, and specialist equipment, e.g. AV/VC conferencing.
Ability to communicate clearly, concisely and diplomatically, verbally and in writing, face-to-face and over the telephone.
Courteous and customer focused and a comprehensive understanding of the quality of service this particular type of role provides.
Genuine interest in and commitment to the humanitarian principles of MSF
---
Communication & Fundraising Director – Athens-MSF
Bachelor's Degree in relevant field such as Communication, Marketing, Business Administration, Political Science or other equivalent bachelor's degrees.
At least four years of experience in the field of journalism, public relations, media relations or communication.
In-depth knowledge of the function of NGOs is desirable.
International working experience will be considered an asset.
Masters or postgraduate degree in Communication/Business Administration preferred.
HQ or Field experience with MSF or other humanitarian organisations considered an asset.
Fluent in Greek and English. French/Spanish desirable.
Commitment with MSF Principles
Strategic Vision
Result and quality-oriented
Initiative and Innovation
Leadership
People's management and development
Team work and collaboration
Service–oriented
Intercultural awareness
Flexibility
Stress management
---
Nurse-Chios-MSF
Nurse degree/diploma. License to practice.
Essential 2 years' experience minimum as a Nurse.
Desirable previous experience with MSF or any other NGO`s.
Desirable experience in supervising and training others in a team setting.
Essential Greek and English language.
Results and Quality Orientation.
Teamwork and Cooperation.
Behavioral Flexibility.
Commitment to MSF principles.
Cross-cultural awareness.
Stress Management.
---
Finance & Office Assistant – Athens-ICRC
Experience in facilitating and supporting IT/ Administration/Finance
Excellent Computer skills – Outlook, Word, Excel
Results oriented
Able to work under stressful conditions and meet tight deadlines
Self-supported in computing systems
Exceptional organizational skills and an eye for details
Ability to work in a cross-functional and multi-cultural environment
Excellent communication skills and ability to work in team
University degree in Finance and/or Administration and/or Information Technology
Experience within the Red Cross and Red Crescent Movement or other Humanitarian Organizations
Fluency in Greek and English is essential
Good command of another IFRC official language (French, Spanish or Arabic) will be an asset
Respect for diversity, Accountability, Professionalism
Integrity, Teamwork, Flexibility and adaptability, Building Trust
---
Cultural Mediator /Interpreter part time –Thessaloniki-ARSIS
Very good command of Greek or English
Previous work experience for 1 year in similar position
Collaborative skills within the group
Ability to work under pressure
---
Πολιτισμικού Διαμεσολαβητή/Διερμηνέα μερικής απασχόλησης –Θεσσαλονική-ΑΡΣΙΣ
Πολύ καλή γνώση της Ελληνικής ή της Αγγλικής Γλώσσας
Προηγούμενη επαγγελματική εμπειρία 1 έτος σε συναφές αντικείμενο
Δεξιότητες συνεργασίας στο πλαίσιο λειτουργίας της ομάδας
Ικανότητα να εργάζεται υπό συνθήκες πίεσης
---
Διοικητικός/Οικονομικός Υπάλληλος – Θεσσαλονίκη- ΑΡΣΙΣ
Πτυχίο ΑΕΙ, οικονομικών σπουδών.
Προϋπηρεσία σε θέση οικονομικής διαχείρισης χρηματοδοτούμενων προγραμμάτων και έργων (εθνικών, ευρωπαϊκών κ.α.) (άνω των 2 ετών). Προϋπηρεσία σε διεθνή προγράμματα θα εκτιμηθεί.
Γνώσεις κατάρτισης και τήρησης προϋπολογισμών.
Άριστη γνώση αγγλικών.
Άριστη γνώση χρήσης Η/Υ (όλα τα εργαλεία του MS Office, χρήση υπηρεσιών ηλεκτρονικού ταχυδρομείου) και ευχέρεια στη χρήση ηλεκτρονικού εξοπλισμού.
---
Διερμηνέας Ουρντού –Δράμα- ΑΡΣΙΣ
Γνώση Ουρντού.
Επαρκής γνώση της Ελληνικής Γλώσσας.
Εργασιακή εμπειρία ή/και εμπειρία εθελοντικής εργασίας σε παρόμοια θέση.
Γνώση χειρισμού Η/Υ.
---
Παιδαγωγός Π.Ε. –Γιάννενα-ΑΠΟΣΤΟΛΗ
Πτυχίο – Πανεπιστηµιακό Δίπλωµα Παιδαγωγικής Τµήµατος Δηµοτικής Εκπαίδευσης ελληνικού ΑΕΙ ή αντίστοιχου αναγνωρισµένου τµήµατος της αλλοδαπής
Πιστοποιηµένη καλή γνώση της Αγγλικής γλώσσας (επιπέδου τουλάχιστον Lower), ή Γαλλικής ή Γερµανικής αντίστοιχων επιπέδων
Δικαιολογητικά απόδειξης γνώσης χειρισµού ηλεκτρονικών υπολογιστών
Επιθυµητή η βεβαίωση/παρακολούθηση σεµιναρίου σχετικού µε τη χρήση και αξιοποίηση του διαδραστικού πίνακα µέσα στο εκπαιδευτικό περιβάλλον
Επιθυµητή η σχετική προϋπηρεσία τουλάχιστον ενός χρόνου
Επιθυµητές οι συστατικές επιστολές.
---
Διερμηνείς/ Χειριστές Δεδομένων Πεδίου-Αθήνα-ΚΑΡΙΤΑΣ ΑΘΗΝΑΣ
Πολύ καλή γνώση κατά περίπτωση μίας τουλάχιστον από τις ακόλουθες γλώσσες: Γαλλικά – Αραβικά – Φαρσί – Κουρδικά (Σοράνι – Κουρμάντζι)
Πολύ καλή γνώση της αγγλικής ή/και ελληνικής γλώσσας
Εμπειρία ανάλογης θέσης εργασίας σε άλλη ΜΚΟ είναι επιθυμητή
Έγκυρη άδεια παραμονής και εργασίας στην Ελλάδα, τουλάχιστον για όσο διάστημα θα προβλέπει η σύμβαση εργασίας
Ικανότητα χρήσης Η/Υ και πολύ καλή γνώση Windows και Microsoft Office (Word, Excel κλπ)
Ομαδική εργασία, διαπολιτισμική ευαισθησία
Γνώση και αποδοχή των αρχών και αξιών της ΚΑΡΙΤΑΣ
Επιθυμητή η γνώση της Κοινωνικής Διδασκαλίας της Καθολικής Εκκλησίας
Ικανότητα να ακολουθήσει αρχές εμπιστευτικότητας
Ικανότητα για διακριτική συζήτηση ευαίσθητων θεμάτων
Ικανότητα για εργασία υπό πίεση
Ικανότητα να ακολουθεί οδηγίες
Ανθρωπιστική προσέγγιση
Προσαρμοστικότητα
---
Ειδικός Παιδαγωγός – Κομοτηνή-ΠΑΙΔΙΚΑ ΧΩΡΙΑ SOS ΕΛΛΑΔΟΣ
Πτυχίο ή δίπλωμα Ειδικής Αγωγής ή το ομώνυμο πτυχίο ή δίπλωμα Ελληνικού Ανοικτού Πανεπιστημίου (ΕΑΠ) ΑΕΙ ή προγραμμάτων σπουδών επιλογής (ΠΣΕ) ΑΕΙ της ημεδαπής ή ισότιμο τίτλο σχολών της ημεδαπής ή αλλοδαπής, αντίστοιχης ειδικότητας
Τουλάχιστον 3ετή προϋπηρεσία στο αντικείμενο με παιδιά σχολικής ηλικίας
Επιθυμητός μεταπτυχιακός τίτλος σπουδών ή δίπλωμα εξειδίκευσης στην Ειδική Αγωγή
Ευθυκρισία, συνεργατικότητα, δεξιότητες επικοινωνίας, επίλυσης συγκρούσεων και δημιουργικό πνεύμα με στόχο την κινητοποίηση στη μάθηση
Εμπειρία και ικανότητα στη συνεργασία στο πλαίσιο διεπιστημονικής ομάδας
Άριστη γνώση της αγγλικής γλώσσας
Καλή γνώση χειρισμού Η/Υ
Εκπληρωμένες στρατιωτικές υποχρεώσεις (για τους άρρενες)
---
Καθηγητής Αγγλικών – Βάρη-ΠΑΙΔΙΚΑ ΧΩΡΙΑ SOS ΕΛΛΑΔΟΣ
Πτυχίο Π.Ε. Αγγλικής Φιλολογίας (σε περίπτωση που το πτυχίο έχει αποκτηθεί σε ΑΕΙ της αλλοδαπής θα πρέπει να κατατεθεί και πιστοποιητικό ισοτιµίας και αντιστοιχίας από τον ∆ΟΑΤΑΠ)
Μεταπτυχιακός τίτλος σπουδών ή δίπλωμα εξειδίκευσης επιθυμητός
Τουλάχιστον διετής προϋπηρεσία στη διδασκαλία με παιδιά σχολικής ηλικίας
Εξοικείωση με εκπαιδευτικές προσεγγίσεις χώρων μη τυπικής εκπαίδευσης
Ευθυκρισία, συνεργατικότητα, δεξιότητες επικοινωνίας, επίλυσης συγκρούσεων και δημιουργικό πνεύμα με στόχο την κινητοποίηση στη μάθηση
Εμπειρία στη συνεργασία διεπιστημονικής ομάδας
Εκπληρωμένες στρατιωτικές υποχρεώσεις (για τους άρρενες)
---
Network Engineer– Αττική – ΤΟ ΧΑΜΟΓΕΛΟ ΤΟΥ ΠΑΙΔΙΟΥ
Άριστηγνώση Cisco Call manager 8.5 – 11.5
Γνώση υποστήριξης Cisco ASA
Εγκατάσταση και παραμετροποίηση VPN με τη χρήση CiscoASA
Άριστη γνώση στην εγκατάσταση και στην υποστήριξη βασικών λειτουργιών δικτύου (DNS, FileServices, PrintServices, E-mailServices)
Υποστήριξη και διαχείριση δικτυακών συσκευών Cisco (Routers, Switches)
Άριστηγνώση VLANs
Άριστη γνώση στην εγκατάσταση και στην υποστήριξη desktop λειτουργικών συστημάτων Microsoft (XPtoWindows 10) και εφαρμογών (Outlook)
Άριστη γνώση στην εγκατάσταση και στην υποστήριξη server λειτουργικών συστημάτων Windows (2008, 2012 κ.λπ.)
---
Παιδαγωγός – Κέρκυρα– ΤΟ ΧΑΜΟΓΕΛΟ ΤΟΥ ΠΑΙΔΙΟΥ
Πτυχίο παιδαγωγικών σπουδών
Άριστη γνώση αγγλικής γλώσσας
Σχετικός μεταπτυχιακός τίτλος σπουδών επιθυμητός
Υπευθυνότητα και αγάπη για τα παιδιά
Ικανότητα συνεργασίας και επικοινωνίας, οργάνωσης και προγραμματισμού
Ικανότητα να διαμορφώνει σχέσεις ασφάλειας και εμπιστοσύνης με τα παιδιά
Προϋπηρεσία σε ανάλογη θέση
---
Στέλεχος για εξεύρεση διεθνών πόρων – Αθήνα – ΤΟ ΧΑΜΟΓΕΛΟ ΤΟΥ ΠΑΙΔΙΟΥ
Πτυχίο ΑΕΙ/ΤΕΙ CSR, Πωλήσεις, Marketing, Communications, PR και τουλάχιστον πενταετής επαγγελματική εμπειρία στην αναζήτηση πόρων (fundraising), ιδανικά σε διεθνές περιβάλλον
Άριστη γνώση αγγλικών (κατά προτίμηση ως μητρική)
Δεύτερη ευρωπαϊκή γλώσσα θα εκτιμηθεί
Άριστη γνώση Η/Υ (Excel, Word, Power Point, Softone) και διαδικτύου
Ανεπτυγμένη ικανότητα επικοινωνίας, ευκολία στις δημόσιες σχέσεις και στην πώληση, ευχέρεια λόγου και παρουσιάσεων μπροστά σε κοινό (αγγλικά/ελληνικά)
Ικανότητα στην ανάπτυξη και καλλιέργεια διαπροσωπικών σχέσεων
Οργανωτικότητα, στρατηγική σκέψη, ικανότητα χειρισμού διαφορετικών θεμάτων παράλληλα, ικανότητα στην εξεύρεση λύσεων και αντιμετώπιση προβλημάτων με περιορισμένους πόρους, ικανότητα να αποδίδει σε συνθήκες πίεσης
Επαγγελματισμός και συνέπεια
Ικανότητα εργασίας σε ομάδα
Διάθεση συνεργασίας και ικανότητα επίλυσης προβλημάτων
---
Μαγείρισσα – Βόρεια Προάστια– ΤΟ ΧΑΜΟΓΕΛΟ ΤΟΥ ΠΑΙΔΙΟΥ
Σοβαρή, εχέμυθη και ευγενική με εμπειρία σε χώρους με παιδιά (παιδικούς
σταθμούς κτλ.) με υπευθυνότητα και αγάπη για τα παιδιά.
---
Στέλεχος Διεθνών Συνεργασιών– Αθήνα – ΤΟ ΧΑΜΟΓΕΛΟ ΤΟΥ ΠΑΙΔΙΟΥ
Πτυχίο ΑΕΙ Διεθνών Σχέσεων, εναλλακτικά Κοινωνικών ή Πολιτικών Επιστημών. Μεταπτυχιακός τίτλος στις διεθνείς σχέσεις, ευρωπαϊκές υποθέσεις, ανθρώπινα δικαιώματα θα ληφθεί σοβαρά υπόψη. Πράξη αναγνώρισης ΔΟΑΤΑΠ σε περίπτωση φοίτησης σε πανεπιστήμιο της αλλοδαπής απαραίτητη
Αποδεδειγμένη εργασιακή εμπειρία σε συναφή με την παρούσα θέση καθήκοντα θα αξιολογηθεί θετικά
Άπταιστη χρήση της αγγλικής γλώσσας (εργασία σε αγγλόφωνο περιβάλλον)
Άριστη γνώση Η/Υ
Εθελοντική εργασία προς όφελος του κοινωνικού συνόλου θα αξιολογηθεί θετικά
Επικοινωνιακή δεινότητα, ευχέρεια λόγου και παρουσιάσεων μπροστά σε κοινό (αγγλικά/ελληνικά)
Ικανότητα ανάληψης και διαχείρισης πολλαπλών καθηκόντων σε καθορισμένες προθεσμίες
Επαγγελματισμός, οργάνωση και συνέπεια
Ικανότητα εργασίας σε ομάδα
---
Απόφοιτος Σχολής Marketing ή Διαφήμισης – Αθήνα– ΤΟ ΧΑΜΟΓΕΛΟ ΤΟΥ ΠΑΙΔΙΟΥ
Απόφοιτος ΑΕΙ ή ΤΕΙ με κατεύθυνση στο Marketing
Προϋπηρεσία σε αντίστοιχη θέση άνω των 3 ετών
Άριστη γνώση χειρισμού Η/Υ
Πολύ καλή γνώση της αγγλικής γλώσσας
Άριστες διαπραγματευτικές, οργανωτικές και επικοινωνιακές δεξιότητες
Ικανότητα προγραμματισμού, σωστής διαχείρισης του χρόνου και εργασία υπό πίεση χρονοδιαγραμμάτων
Καινοτόμα, αναλυτική και στρατηγική σκέψη
---
Υπάλληλος Εργαστηρίου – Αττική– ΤΟ ΧΑΜΟΓΕΛΟ ΤΟΥ ΠΑΙΔΙΟΥ
Απόφοιτος ΑΕΙ ή ΤΕΙ
Εμπειρία σε πωλήσεις – εξυπηρέτηση πελατών άνω των 3 ετών
Προϋπηρεσία στην έκδοση παραστατικών – διαχείριση ταμείου (γνώση ERP – SOFTONE θα εκτιμηθεί ιδιαίτερα)
Άριστη γνώση της αγγλικής γλώσσας
Άριστη γνώση χειρισμού Η/Υ
---
Παιδαγωγός, Παιδοκόμος ή Κοινωνικός Φροντιστής – Αθήνα– ΤΟ ΧΑΜΟΓΕΛΟ ΤΟΥ ΠΑΙΔΙΟΥ
Ικανότητα διαμόρφωσης σχέσεων ασφάλειας και εμπιστοσύνης με τα παιδιά
Ανεπτυγμένη παιδαγωγική αντίληψη
Υψηλή προσαρμοστικότητα
Σωματική αντοχή και δραστηριότητα
Συναισθηματική ανθεκτικότητα
Μεθοδικότητα
Ικανότητα σύναψης υγιών συνεργατικών σχέσεων
---
Παιδοψυχιάτρος –Ν.Μάκρη-ΕΠΑΨΥ
Ολοκλήρωση της ειδικότητας της παιδοψυχιατρικής
Ευελιξία και δυνατότητα συνεργασίας στο πλαίσιο πολυκλαδικής ομάδας
Εμπειρία σε κοινοτικές δομές (Κινητή Μονάδα Ψυχικής Υγείας, Κέντρο Ψυχικής Υγείας, Κέντρο Ημέρας κ.λπ.) θα εκτιμηθεί ιδιαίτερα.
---
Ειδικός Παιδαγωγός –Ν.Μάκρη-ΕΠΑΨΥ
Ευελιξία και δυνατότητα συνεργασίας στο πλαίσιο πολυκλαδικής ομάδας
Εμπειρία σε κοινοτικές δομές (Κινητή Μονάδα Ψυχικής Υγείας, Κέντρο Ψυχικής Υγείας, Κέντρο Ημέρας κ.λπ.) θα εκτιμηθεί ιδιαίτερα.
---
Κοινωνικός Λειτουργός –Ν.Μάκρη-ΕΠΑΨΥ
Άδεια Ασκήσεως Επαγγέλματος
Ευελιξία και δυνατότητα συνεργασίας στο πλαίσιο πολυκλαδικής ομάδας
Εμπειρία σε κοινοτικές δομές (Κινητή Μονάδα Ψυχικής Υγείας, Κέντρο Ψυχικής Υγείας, Κέντρο Ημέρας κ.λπ.) θα εκτιμηθεί ιδιαίτερα.
---
Υπεύθυνος Οικοτροφείου Ψυχοκοινωνικής αποκατάστασης- Λειβαδιά-ΕΠΑΨΥ
Πτυχία Ψυχολογίας ή Κοινωνικής Εργασίας
Άδεια ασκήσεως επαγγέλματος
Μεταπτυχιακό τίτλο σπουδών συναφή με το αντικείμενο
Συναφή επαγγελματική εμπειρία τουλάχιστον 3 έτη
---
Υπεύθυνος Οικοτροφείου Ψυχοκοινωνικής αποκατάστασης- – Χαλκίδα ΕΠΑΨΥ
Πτυχία Ψυχολογίας ή Κοινωνικής Εργασίας
Άδεια ασκήσεως επαγγέλματος
Μεταπτυχιακό τίτλο σπουδών συναφή με το αντικείμενο
Συναφή επαγγελματική εμπειρία τουλάχιστον 3 έτη
---
Κοινωνικός/η Λειτουργός – Αθήνα -ΣΥΜΒΑΛΛΕΙΝ
Άδεια Ασκήσεως Επαγγέλματος
Σχετική προϋπηρεσία θα εκτιμηθεί.
---
Ψυχολόγος– Λέσβος  -ΗΛΙΑΚΤΙΔΑ
Πτυχίο Ψυχολογίας
Άδεια ασκήσεως επαγγέλματος Ψυχολόγου
Βασικές γνώσεις σε σχέση με το νομικό καθεστώς των αιτούντων άσυλο και των προσφύγων και τα ανθρώπινα δικαιώματα
Επιθυμητές οι συστατικές Επιστολές από προηγούμενους εργοδότες.
Βεβαιώσεις εμπειρίας (σύμφωνα με οδηγίες που δίνονται παρακάτω).
Επιθυμητό Αποδεικτικό γνώσης της Αγγλικής Γλώσσας.
Επιθυμητό Αποδεικτικό γνώσης Η/Υ στα αντικείμενα: (α) επεξεργασίας κειμένων, (β) υπολογιστικών φύλλων και (γ) υπηρεσιών διαδικτύου.
Επιθυμητό αποδεικτικό γνώσης της Γαλλικής.
---
Ειδικός Παιδαγωγός –Λαγονήσι   – ΕΓΝΥΑ 
---
Καθαρίστρια- Αττική –ΟΙ ΑΓΙΟΙ ΑΝΑΡΓΥΡΟΙ
Προτίμηση σε υποψήφιες από κοντινές περιοχές
Σχετική Εμπειρία
---
Μάγειρας- Αττική –ΟΙ ΑΓΙΟΙ ΑΝΑΡΓΥΡΟΙ
Κυλιόμενες πρωινές-απογευματινές βάρδιες
---
ΠΡΟΚΗΡΥΞΗ 14 ΕΙΔΙΚΟΤΗΤΗΤΩΝ –Αττική- ΕΚΠΟΣΠΟ ΝΟΣΤΟΣ
---
---
Various sectors
Προσωπικό Κουζίνας / Σάλας – Χολαργός
προσωπικό κουζίνας / σάλας από καινούργιο εστιατόριο-ψητοπωλείο στον Χολαργό. Άμεση πρόσληψη, ικανοποιητικός μισθός.
Kitchen / Hall Staff – Holargos
kitchen / lounge staff for a new restaurant-barbecue in Holargos. Direct recruitment, satisfactory salary.
https://bit.ly/2QCAMXK
---
Receptionist – Κως
με προϋπηρεσία και γνώση του Protel από το ξενοδοχείο Horizon Beach Resort 4+* στο Μαστιχάρι της Κω για την επέκτασή του κατά τη σεζόν 2019.
Receptionist – Kos
with experience and knowledge of Protel from the hotel Horizon Beach Resort 4 + * in Mastichari, Kos for its expansion in the 2019 season.
https://bit.ly/2PVGGpB
---
Καμαριέρα
από ξενοδοχείο 4* στο κέντρο της Αθήνας. Προϋπηρεσία τουλάχιστον 5 μηνών. Η εταιρία προσφέρει πλήρη απασχόληση, ικανοποιητικό πακέτο αποδοχών, ασφάλιση, εκπαίδευση. Εργασία σε ευχάριστους χώρους, δυνατότητα επαγγελματικής εξέλιξης.
Maid
from a 4 * hotel in the center of Athens. Experience of at least 5 months. The company offers full time employment, a satisfactory salary package, insurance, training. Work in pleasant places, professional development.
https://bit.ly/2OHKl5Z
---
Υπάλληλος Εξυπηρέτησης Πελατών – Παγκράτι
από 24ωρο αναψυκτήριο στο Παγκράτι για την εξυπηρέτηση των πελατών.
Customer Service Employee – Pagrati
from a 24-hour refreshment place to serve customers.
https://bit.ly/2DEmClM
---
Νυχτερινός Υπάλληλος Υποδοχής – Αθήνα
από κεντρικό ξενοδοχείο της Αθήνας Α' κατηγορίας νυχτερινός υπάλληλος υποδοχής για μόνιμη εργασία. Απαραίτητα: Προϋπηρεσία, γνώση Protel και ξένων γλωσσών. Συστάσεις θα εκτιμηθούν.
Night Receptionist – Athens
from central Athens hotel A 'class night receptionist for permanent work. Essentials: Experience, Protel knowledge and foreign languages. Recommendations will be appreciated.
https://bit.ly/2FjgDER
---
Πωλητής / Πωλήτρια – Περιστέρι
από αλυσίδα καταστημάτων βιβλιοπωλείου για το υποκατάστημά της στο Περιστέρι. Πλήρης απασχόληση, μόνιμη εργασία.
Salespeople – Peristeri
from a bookstore store chain. Full-time, permanent work.
https://bit.ly/2DiMToZ
---
Βοηθός ή Γραμματέας Ιατρείου – Αμπελόκηποι
Ταχύρρυθμα σεμινάρια θεωρητικής και πρακτικής εκπαίδευσης για να γίνεις βοηθός ιατρού (παθολόγου, νευρολόγου, ορθοπαιδικού, καρδιολόγου, ρευματολόγου). Περιοχή: Αμπελόκηποι. Τηλ.: 210 6469666.
Assistant or Secretary of the Clinic – Ampelokipoi
Fast-track theoretical and practical training seminars to become an assistant to a physician (physician, neurologist, orthopedic, cardiologist, rheumatologist). Location: Ambelokipi. Tel .: 210 6469666.
https://bit.ly/2zUGk8z
---
Προσωπικό Τμήματος Υποδοχής
από all-inclusive ξενοδοχείο 4* και 1.500 κλινών βορειοανατολικά της Αττικής προσωπικό τμήματος υποδοχής με προϋπηρεσία, γαλλικά, Ρrotel. Άριστες συνθήκες εργασίας.
Receptionist Personnel
from all-inclusive 4 * hotel and 1,500 beds northeast of Attica reception staff with French service, Protel knowldege. Excellent working conditions.
https://bit.ly/2RVYDlt
---
Προσωπικό Πώλησης – Νέο Φάληρο & Κυψέλη
από την εταιρία Olympus Sport προσωπικό πώλησης για πλήρη και μερική απασχόληση στα καταστήματα του Νέου Φαλήρου και της Κυψέλης.
Sales Personnel – Neo Faliro & Kypseli
by Olympus Sport sales staff for full and part-time work in the shops of Neo Faliro and Kypseli.
https://bit.ly/2zR3mxo
---
Υπάλληλος Γραμματείας & Υποδοχής – Νέος Κόσμος
από το ΚΞΓ Σκούρα στον Νέο Κόσμο υπάλληλος γραμματείας και υποδοχής. Ιδανική θέση για τελειόφοιτο τριτοβάθμιας. Απαραίτητα: Γνώση αγγλικών C1 / C2, επικοινωνιακές δεξιότητες, χρήση Η/Υ, άνεση με τα παιδιά.
Secretary & Reception Officer – Neos Kosmos
Required: Knowledge of English C1 / C2, communication skills, PC use, comfort with children.
https://bit.ly/2T66cY9
---
Βοηθός Ζαχαροπλάστη – Αθήνα
από ιστορικό ζαχαροπλαστείο στην περιοχή της Κυψέλης. Προϋπηρεσία στη ζαχαροπλαστική απαραίτητη. Η θέση συμπεριλαμβάνει και εργασία στη λάντζα. Άριστες αποδοχές. Άριστο περιβάλλον εργασίας.
Assistant Confectioner – Athens
from a historic patisserie in the area of ​​Kipseli. Experience in pastry is essential. The position includes work in dish washing. Excellent salary. Excellent work environment.
https://bit.ly/2qOgYVL
---
Tαμίας – Νέος Κόσμος
από νέα επιχείρηση. Πλήρης και μερική απασχόληση.
Cashier – Neos Kosmos
from a new business. Full and part-time work.
https://bit.ly/2Fhl9Ue
---
Βοηθοί Αρτοποιού – Νέος Κόσμος
βοηθοί αρτοποιού από νέα επιχείρηση[. Πλήρης και μερική απασχόληση.
Baker Assistants – Neos Kosmos
baker's assistants from a new business. Full and part-time work.
https://bit.ly/2PUAy14
---
Βοηθός Κουρέα / Κομμωτής
για άμεση πρόσληψη. Επιθυμητή η προϋπηρεσία.
Assistant Hairdresser / Hairdresser
for immediate recruitment. Desired experience.
https://bit.ly/2zVMm9k
---
Yπάλληλος Γραμματειακής Υποστήριξης
από εκδοτική εταιρία υπάλληλος, απόφοιτος ΤΕΙ, για γραμματειακή υποστήριξη. Πενθήμερο, πλήρες ωράριο. Άπταιστα αγγλικά, άριστες γνώσεις MS Office και Η/Υ, εμπορικό και λογιστικό πρόγραμμα. Μόνιμη εργασία.
Secretary of Secretariat Support
by a publishing company, graduate TEI, for secretarial support. Weekend, full time. Excellent English, excellent knowledge of MS Office and PC, commercial and accounting program. Permanent work.
---
Ανειδίκευτοι Εργάτες/τριες
 Απόφοιτοι Λυκείου/ΙΕΚ/ΤΕΙ
•    Προϋπηρεσία σε θέση αποθήκης επιθυμητή
•    Συνέπεια και προθυμία για εργασία
•    Ιδανικά κάτοικοι ευρύτερων περιοχών
Unskilled Workers
• High School Graduates / IEK / TEI
• Warehouse experience desirable
• Consistency and willingness to work
• Ideally residents of wider areas
https://bit.ly/2zPJH0I
---
Υπάλληλος Καταστήματος Εστίασης
   Απόφοιτοι/ες Λυκείου ΙΕΚ/ΤΕΙ/AEI
•    Προϋπηρεσία ενός (1) έτους σε εξυπηρέτηση πελατών λιανικής
•    Καλή χρήση της ελληνικής και της αγγλικής γλώσσας
•    Καλή γνώση χειρισμού εφαρμογών MS Office
•    Ευχάριστη προσωπικότητα με επικοινωνιακές ικανότητες
•    Συνέπεια, επαγγελματισμό και διάθεση για εργασία
Café Employee
• Graduates of IEK / TEI / AEI Lyceum
• One (1) year experience in retail customer service
• Good use of Greek and English
• Good knowledge of MS Office programmes
• Pleasant personality with communication skills
• Consistency, professionalism and willingness to work
https://bit.ly/2CSQUQP
---
Βοηθός για μεταφορές
για μεταφορές-μετακομίσεις 25 € – 30 €/8 ωρο, αμοιβή 25€, 09:00-14:00 , email: [email protected]
Assistant for transportation services
for transfers and removals 25 € – 30 € / 8 hours, pay 25 €, 09: 00-14: 00, email: [email protected]
https://bit.ly/2PW3EwJ
---
Eργάτριες
Βιοτεχνία γυναικείων υποδημάτων στον Κολωνό, ζητεί μονταριστή
Workers
Manufacturer of women's footwear in Kolonos, he calls for a montage
https://bit.ly/2B5yOcY
---
Εργάτες/τριες
Εταιρεία τροφίμων στα Σπάτα, ζητεί εργάτες -ριες για την παραγωγή, απαραίτητα κάτοικοι γύρω περιοχών, επικοινωνία 11.00 – 15.00
Workers
Food company in Spata, asks workers for production, necessarily residents of the general area, contact 11.00 – 15.00
https://bit.ly/2K5DDpm
---
Εργατικό Προσωπικό
από μεταφορική εταιρεία για μετακομίσεις, από 21 μέχρι 40 ετών, καθημερινές και διαθέσιμα και τα Σαββατοκύριακα, επικοινωνία 09.00 – 13.00
Staff
from a transport company for transportations, from 21 to 40 years, weekly and available and weekends, contact 09.00 – 13.00
https://bit.ly/2QbAxC7
---
Ανειδίκευτος εργάτης
ζητείται για μερική απασχόληση, από βιοτεχνία πλαστικών στον Ταύρο, αποστολή βιογραφικών στο e-mail: [email protected]
Unskilled worker
part-time, from plastic manufacturer to Tavros, send CVs to e-mail: [email protected]
https://bit.ly/2DmD7lR
---
Άτομα
έως 35 ετών, ζητούνται από εταιρεία που δραστηριοποιείται στο χώρο του αλουμινίου, περιοχή Αχαρνές, για την αποθήκη της, άμεση πρόσληψη, αποστολή βιογραφικών στο e-mail: [email protected]
People
up to 35 years old, are requested by a company operating in the aluminum sector, Acharnes area, for its warehouse, direct recruitment, send CVs to e-mail: [email protected]
https://bit.ly/2DCnRCd
---
For more workers adverts', click here
---
Ζητούνται ελαιοχρωματιστές
Painters are requested
https://bit.ly/2zTIci7
---
Έμπειροι ελαιοχρωματιστές ζητούνται για χρωματισμούς από τεχνική εταιρεία, 08.00 – 16.00
Experienced painters are required by a technical company, 08.00 – 16.00
https://bit.ly/2CmfLME
---
Έμπειρος ελαιοχρωματιστής μέχρι 40 χρονών
Experienced painter up to 40 years old
https://bit.ly/2QI2YZ2
---
For more painters adverts', click here
---
Ταμίες
Όμιλος εστιατορίων ζητεί ταμίες με εμπειρία, έως 40 ετών, αποστολή βιογραφικού στο e-mail: [email protected]
Cashiers
Restaurant requests for experienced cashiers, up to 40 years old, send a CV at e-mail: [email protected]
---
Ταμίες
με πολύ καλή γνώση αγγλικών και γνώσεις χρήσης Η/Υ, ζητούνται για απογευματινή απασχόληση σε εστιατόριο στο Σύνταγμα, 11.30 – 13.30
---
Άτομο
για ταμείο και σερβιτόρα, σε ψητοπωλείο στο Χαλάνδρι, 12.00 – 20.00
Person
As a cashier and waitress, at a grill in Halandri, 12.00 – 20.00
https://bit.ly/2FvrjR0
---
For more cashiers adverts, click here
---
Καθαρίστρια
για συνεργείο καθαρισμού στα νότια προάστια (Αργυρούπολη και γύρω περιοχές), αμοιβή 600€
Cleaning lady
for a cleaning service in the southern suburbs (Argyroupoli and surrounding areas), a fee of 600 €
https://bit.ly/2RRDzMQ
---
Κοπέλα για σκάλες
έως 35 ετών ζητείται για καθαρισμό σε σκάλες πολυκατοικιών, περιοχή Ζωγράφου, αμοιβή 800€
Cleaner of stairs
up to 35 years old is required for cleaning stairs of apartment buildings, Zografou area, fee 800 €
https://bit.ly/2qKS0Xr
---
Καθαρίστριες/ές
Μια από τις μεγαλύτερες εταιρείες διαχείρισης εγκαταστάσεων ζητά νέες/ους για καθαρίστριες/ες σε περιοχές: Καλλιθέα, Π. Φάληρο, Μαρούσι, Κ.Κηφισιά, Ελληνικό, Αεροδρόμιο. Πλήρης και Μερική απασχόληση. Τηλέφωνο επικοινωνίας, email: [email protected]
Cleaners
One of the largest facility management companies is requesting new cleaners for areas like: Kallithea, P. Faliro, Maroussi, Kifissia, Hellenic, Airport. Full and Part Time. email: [email protected]
https://bit.ly/2Tg80Or
---
Έμπειρες καθαρίστριες
Εταιρεία καθαρισμού ζητεί άμεσα έμπειρες καθαρίστριες για καθαρισμό γραφείων και τραπεζών, περιοχές Παράδεισος Αμαρουσίου, 6988/236729
Experienced cleaners
Cleaning company promptly seeks cleaners for cleaning offices and banks, areas Paradise of Amarousiou, 6988/236729
https://bit.ly/2Pw73mD
---
For more cleaners adverts, click here
---
Ταπετσέρης
επίπλων ζητείται, περιοχή Ταύρος, ικανοποιητικές αποδοχές
Installer of wallpapers on furniture
area, satisfactory salary
https://bit.ly/2OFHdqZ
---
Ταπετσέρης
Bιοτεχνία επίπλων ζητεί έμπειρο ταπετσέρη, περιοχή Αγιος Δημήτριος, 210/9819530
Installer of wallpapers on furniture
Furniture Craftsmanship Asks Expert, Agios Dimitrios Area, 210/9819530
https://bit.ly/2IA3K7e
---
Τοποθέτης
από εταιρεία ειδικών κατασκευών επίπλων στον Αγιο Ιωάννη Ρέντη, βιογραφικά στο e-mail: [email protected]
Installer
from a company specializing in furniture manufacturing in Agios Ioannis Renti, CVs at e-mail: [email protected]
https://bit.ly/2PVTEnh
---
For more carpenters adverts, click here
---
Καμαριέρα
στο Μοσχάτο, 210/9415373
Maid
in Moschato, 210/9415373
---
Καμαριέρες
για μεγάλο ξενοδοχείο στην Αθήνα με προϋπηρεσία και απαραίτητο πιστοποιητικό υγείας. Ώρες επικοινωνίας 09. 00 – 17. 00 τηλ. 210 3318276. email: vf @magicfresh. gr. email:vf @magicfresh. gr, 09:00-17:00
Maids
for a large hotel in Athens with an experience and necessarily health certificate. Contact hours 09. 00 – 17. 00 tel. 210 3318276. email: [email protected] gr. email: [email protected] gr, 09: 00-17: 00
---
Kαμαριέρα- σερβιτόρα
για μπουφέ ξενοδοχείου σε κεντρικό ξενοδοχείο ΑΘηνών. Υποχρεωτική η γνώση αγγλικών. Προϋπηρεσία απαραίτητη.- συστάσεις δεκτές., 09:00-12:00 , email: [email protected]
Waiter–waitress
for a hotel buffet at a central Athens Hotel. Required knowledge of English. Experience required. – Recommendations accepted, 09: 00-12: 00, email: [email protected]
For more maids adverts, click here
---
Ρεσεψιονίστ
Eταιρεία διαφημιστική, ζητεί ρεσεψιονίστ, απογευματινό ωράριο για υποδοχή πελατών και οργάνωση γραφείου, γνώσεις Η/Υ και Αγγλικών, επικοινωνιακοί με επαγγελματική εμφάνιση, μισθός συν μπόνους, e-mail: [email protected]
Receptionist
Advertising company, afternoon hours for customer reception and office organization, computer and English knowledge, professional-looking with communication skills, salary plus bonus, e-mail: [email protected]
https://bit.ly/2B6f6O4
---
Ρεσεψιονίστ
με προϋπηρεσία (απαραίτητη) και γνώση τουλάχιστον 2 ξένων γλωσσών για την κάλυψη της απογευματινής βάρδιας σε boutique ξενοδοχείο. Αμεση πρόσληψη. Αποστολή βιογραφικών , email: [email protected]
Receptionist
with experience (necessary) and knowledge of at least 2 foreign languages to cover the afternoon shift at a boutique hotel. Direct recruitment. Send CVs, email: [email protected]
https://bit.ly/2B6CRWt
---
For more receptionists adverts, click here
---
Waiter
έως 25 ετών, ζητείται από καφετέρια – bar στο Μικρολίμανο για πλήρη απασχόληση
Waiter
up to 25 years old, a cafeteria-bar in Mikrolimano is required for full-time employment
https://bit.ly/2qLV4CT
---
Σερβιτόρος και βοηθός σερβιτόρου
κατά προτίμηση έμπειρος, 25 – 35 ετών, ζητείται για γνωστό ιταλικό εστιατόριο στη Νέα Σμύρνη, 4,5€

Waiter and waiter's assistant
preferably experienced, 25-35 years old, requested for a well-known Italian restaurant in Nea Smyrni, € 4.5
https://bit.ly/2DmTs9R
---
Σερβιτόρος – βοηθός σερβιτόρου
απόφοιτος σχολής ή με εμπειρία, ζητείται από εστιατόριο
Waiter – waiter assistant
graduate or experienced, is asked for a restaurant
https://bit.ly/2K7DcLy
---
For more waiters adverts, click here
---
Boηθοί Κομμωτηρίου
ζητούνται,  με εμπειρία απο μεγάλο κομμωτήριο στο Γαλάτσι. Μισθός ανταγωνιστικός και ασφάλιση. Αποστολή βιογραφικών στο [email protected], αμοιβή 500€, συζητήσιμη, ώρες 10:00-19:00
Hairdressers assistants
are requested, with experience from a large hair salon in Galatsi. Wage competitive and insurance. Send CVs at [email protected], pay 500 €, discussable, hours 10: 00-19: 00
https://bit.ly/2Tegkhi
---
Προσωπικό έμπειρο
έμπειρο όλων των ειδικοτήτων ζητείται για κεντρικό κομμωτήριο σε Αμπελοκήπους και Καισαριανή, υψηλές αποδοχές συν μπόνους
Experienced  Staff
of all specialties is requested for a central hairdresser in Ambelokipi and Kesariani, high pay plus bonus
https://bit.ly/2QIicxo
---
For more hairdressers adverts, click here