Job Adverts 05/04/2014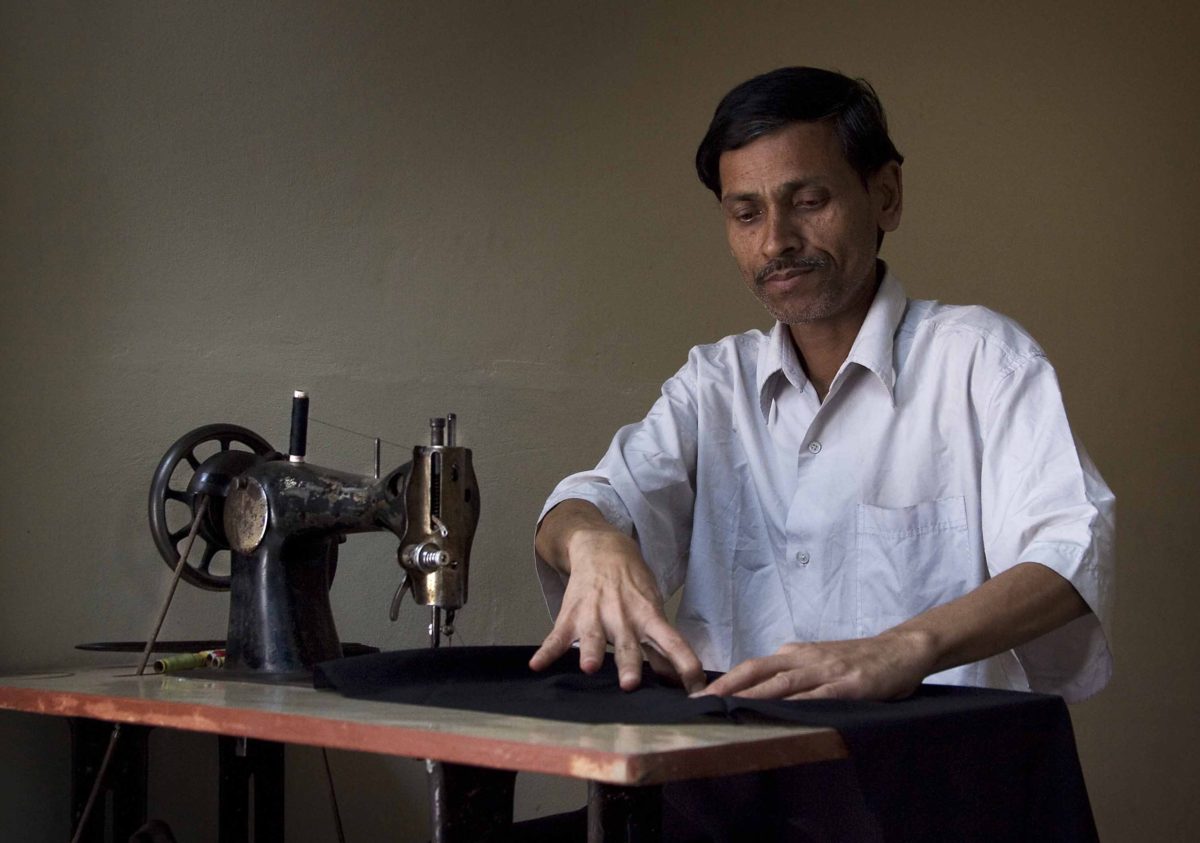 Humanitarian Field
SMS Officer – Ioannina- ARBEITER SAMARITER- BUND
Completed high school education or higher;
Minimum three (3) years of professional work experience, with at least one (1) year of experience working with migrants in Greece or in other refugee and mixed migration contexts;
Excellent interpersonal and teamwork skills, flexible and wide understanding of the community's needs;
Greek National, or legally allowed to work in Greece;
Spoken and written fluency Greek and English, other languages Arabic, Urdu or Farsi would be an asset;
Patience, a 'can-do' mentality and a good sense of humour;
Sensitivity to the needs and priorities of different sectors of the community;
Literacy, numeracy, and record keeping skills;
Ability to work independently and efficiently.
---
HelpLine Operator (Kurmanji, Sorani, Arabic) – Athens- CATHOLIC RELIEF SERVICES- UNITED STATES CONFERENCE OF CATHOLIC BISHOPS
Written and spoken fluency in English and at least one of the following languages: Kurmanji (fluent),Sorani(fluent) Arabic(fluent), English(intermediate)
Greek work authorization is required.
Experience working with refugees and migrants is preferred.
Cultural sensitivity and excellent communication skills.
Experience with Microsoft Office Suit
---
HelpLine Operator (Farsi, Arabic) – Athens- CATHOLIC RELIEF SERVICES- UNITED STATES CONFERENCE OF CATHOLIC BISHOPS
Written and spoken fluency in English and at least one of the following languages: Farsi, Arabic, Punjabi, Urdu, Kurdish or French
Greek work authorization is required.
Experience working with refugees and migrants is preferred.
Cultural sensitivity and excellent communication skills.
Experience with Microsoft Office Suit
---
Legal Aid Interpreter – Arabic & English- DRC GREECE
Excellent verbal and written Arabic and English skills are required; basic knowledge of Greek would also be desirable
Willingness to adjust, enhance and contribute to field teamwork
Enthusiastic about gaining valuable humanitarian field experience and eagerness to learn under demanding conditions of Moria site
Commitment to humanitarian principles and values
Flexibility, ability to remain calm and maintain composure even under pressure
Demonstrates integrity by modeling the DRC values and ethical standards
Focuses on impact and result for the client and responds positively to feedback
Consistently approaches work with energy and a positive, constructive attitude
---
Food Security Consultant- Attica- DRC GREECE
Advanced university degree or equivalent in Humanitarian/Development Studies, Social Sciences, or other fields related to the provision of humanitarian assistance in Food Security and Livelihoods.
At least five years of experience in monitoring, data collection and analysis, research and/or evaluation – including prior experience conducting assessments.
Strong quantitative and qualitative research skills and strong analytical and synthesis skills.
Demonstrated leadership
Excellent command in written and spoken English.
Knowledge of displacement issues and local context in Greece is an asset.
---
Social Worker – Attica- DRC GREECE
Degree in social work
License to practice profession
At least 2 years working experience with vulnerable groups and different nationalities
Good knowledge of the Greek social system and services for underprivileged groups
Capacity to carry out case management, assessment and support planning
Computer literacy
Excellent English and Greek language skills (written and spoken). Arabic and/or Farsi/Dari are an asset
---
Monitoring and Evaluation Officer – Thessaloniki- DRC GREECE
University degree in international development, behavioral/social sciences or a related subject; qualitative and quantitative research methods component a strong advantage
A minimum of 3 years experience in project cycle management in the not-for-profit sector
A good knowledge and understanding of project monitoring tools and techniques, including log frame approach
Ability to design M&E tools including survey and FGD questionnaires, open-ended interviews etc.
Experience with qualitative and quantitative data collection, interpretation and analysis methods
Knowledge of data collection and analysis softwares (SPSS, ODK, Nvivo or similar software for qualitative data analysis) considered a strong advantage
Ability to present and meaningfully disseminate findings addressing to a variety of audiences
Experience in training, building capacity and mentoring staff with little experience; experience in managing multicultural teams an advantage
Capacity to produce high-quality reports in English
Familiarity with gender and protection mainstreaming in humanitarian programmes an advantage
Familiarity with sampling techniques
---
Field Protection Manager- Attica- DRC GREECE
Minimum 5 to 7 years' experience in humanitarian protection, with strong and proven experience in protection monitoring
Strong and proven experience in management of protection staff
Fluency in written and verbal English is essential
Previous experience in emergency response is essential
Strong and proven experience in capacity building
---
Protection Assistant- Multiple (Attica, Larissa, Thessaloniki, Mytilene)- DRC GREECE
University degree in Social science, Law, Refugee and Migration studies, International Relations, Psychology
Previous experience (including volunteer) with refugees and asylum seekers
Fluency in written and spoken English;
It is "Essential" that you fluently speak one of the following languages; Arabic, Pashto, Dari, Urdu, French or Kurdish (Sorani, Kurmanji)
Greek language skill is an asset.
---
Protection Field Officer (PFO) (m/f) – Athens-  International Committee of the Red Cross (ICRC)
University degree or professional diploma (preferably social science, migration studies, other relevant)
3-5 years of experience in the field of migration, detention, protection
Knowledge of the Greek humanitarian and protection context
Very good knowledge of written and spoken Greek and English. Knowledge of Arabic or Farsi is an asset
Professional translation capacity (English-Greek, Greek-English) is considered an asset
Very good computer skills
Good analytical and leadership skills
Available for frequent travels in Greece (islands and mainland)
---
Partnership, Grants and Business Development Senior Manager – Athens- INTERNATIONAL RESCUE COMMITTEE HELLAS
Postgraduate degree preferred.
Excellent professional track record with at least three years of experience in Donor Compliance and Proposal Development.
Previous experience working with partners and securing partner awards.
Previous experience with programs financed through EU grants is a great advantage.
Excellent English language skills, including superior writing skills, is required.
Familiar with EU donor requirements
Attentive to details
Able to clearly organize and delegate tasks and to coordinate the input from different actors
Able to meet tight deadlines and perform under pressure
Must be comfortable in being a proactive member of the senior -management team. Must seek to identify and communicate potential problems and propose solutions to the level of management appropriate to effect solutions.
Ability to carry out responsibilities independently with minimal technical support from within the program organization.
Must be a patient and good communicator who can function in an organizational environment involving a diversity of cultures, languages, and personal interests and agendas.
---
ICT Officer – Refugee.Info-  Athens- MERCY CORPS
Intermediate/advanced knowledge of networking, LAN, WLAN and IT.
Excellent knowledge of Microsoft Windows OS, Google tools is a must.
Intermediate knowledge of Cisco Meraki/Uniquiti systems is preferred.
1-3 years experience required.
Excellent organizational and communication skills.
Highly motivated for working in non-commercial environments such as refugee sites, various facility and building types.
Good/excellent English language skills; Fluent Greek language; Arabic/Farsi desirable.
Familiarity with migration/refugee dynamics and cultural sensitivity. Ability to understand and respect different cultures and viewpoints.
Physically fit and willing to work in challenging settings.
---
Roving IT Officer- Athens- MERCY CORPS
BS/BA in Information technology or related field. MS/MA preferred.
At least 3 years of experience in information technology system (IT) is required with particular focus on managing projects with time sensitive deliverables in complex settings.
Experience in both hardware and software requirements in local area networking (LAN)
Experience in the configuration of internal email system as per the local area networking (LAN)
Exclusive knowledge of internet, proxy, pop mail, and TCPIP settings, Linux and windows applications.
Experience for upright maintenance of all internet account, Logins and account status
Demonstrated attention to detail and ability to follow procedures, meet deadlines and work independently and cooperatively with team members is required
Ability to troubleshoot, plan and design low maintenance systems is a must
Ability to trouble-shoot and maintain both wireless and cable connections is required
Must understand, follow and implement existing policies on IT equipment use and best practices.
Effective verbal and written communication in Greek and English is required
Availability to travel between office locations is required
---
Data Management (DM), Analysis & Reporting Manager – Ioannina & Thessaloniki- TERRE DES HOMMES
University degree or higher in related field
At least 1 year experience in similar position
Previous experience with an NGO is desirable
Awareness and knowledge of ethical issues related to data management
Knowledge of and professional experience in the children's rights field (protection) in the humanitarian aid/development context
Sound knowledge of and experience with quantitative and qualitative methods in the humanitarian aid/development sector. Experience in collecting and analysing data is required
Excellent skills in designing and managing tools for entering, compiling and pre-analysing data, and an understanding of database issues
Experience with quantitative collection methods as well as data collection and processing in the field
Excellent data analysis skills
Excellent narrative reporting and writing skills in English; Experience with internal and external reporting
Very good command of data and file management tools in general
Excellent command of Microsoft office, especially Excel (including pivot tables) and Access
Good command of ODK/KoBo tool box, Stata, SQL, ProGres
Qualification in statistics, computer science, software design and relevant fields is desirable
Ability to work in an inter cultural environment
Ability to create a cooperative and collaborative environment
Ability to work independently as well as a strong team player
Highly organized with a deadline-driven and problem-solving approach
Excellent oral and written communication skills (in constructive negotiations) in all areas (internal and external), active listening skills
Fluent in Greek and English (oral, and written)
Fulfilled Military Obligations (male candidates)
Valid driving license
---
Development Officer – Thessaloniki- THE PEOPLE'S TRUST
University degree in Finance and/or Accounting and/or an MBA
Excellent knowledge of MS Office and especially Excel as a main tool
Prior work with an NGO preferred
3-5 years prior work experience at a consultancy, bank or own business preferred
Self-motivated and a team player
Good communicator
Available for trips and flexible hours
Interested in working for a non-profit to benefit others
Owner of a valid driving license and mode of transport (car/motorbike) will be preferred
---
Street Fundraiser- Attica- MEDECINS SANS FRONTIERES
Excellent verbal communication
Excellent command of spoken and written Greek
Face to Face Experience desirable
Relevant degree desirable
---
Ειδικός Παιδαγωγός – Θεσσαλονίκη- ΠΑΙΔΙΚΑ ΧΩΡΙΑ ΣΟΣ
Πτυχίο ή δίπλωμα ειδικής αγωγής ή το ομώνυμο πτυχίο ή δίπλωμα του Ελληνικού Ανοικτού Πανεπιστημίου (Ε.Α.Π.), Α.Ε.Ι. ή προγραμμάτων σπουδών επιλογής (Π.Σ.Ε.), Α.Ε.Ι. της ημεδαπής ή ισότιμο τίτλο σχολών της ημεδαπής ή αλλοδαπής, αντίστοιχης ειδικότητας
Τουλάχιστον 3ετή προϋπηρεσία στο αντικείμενο με παιδιά σχολικής ηλικίας
Επιθυμητός μεταπτυχιακός τίτλος σπουδών ή δίπλωμα εξειδίκευσης στην ειδική αγωγή
Εμπειρία και ικανότητα στη συνεργασία διεπιστημονικής ομάδας
Καλή γνώση της αγγλικής γλώσσας
Καλή γνώση χειρισμού Η/Υ
Εκπληρωμένες στρατιωτικές υποχρεώσεις (για τους άρρενες)
---
Κοινωνικός Λειτουργός – Τρίπολη- ΤΟ ΧΑΜΟΓΕΛΟ ΤΟΥ ΠΑΙΔΙΟΥ
Πτυχίο κοινωνικής εργασίας και άδεια άσκησης επαγγέλματος
Άριστη γνώση της αγγλικής γλώσσας
Προϋπηρεσία 3 ετών
Επαγγελματική ικανότητα και εμπειρία σε συναφές αντικείμενο
Ικανότητα οργάνωσης, προγραμματισμού και ελέγχου
Ικανότητα συνεργασίας και επικοινωνίας
Ικανότητα να διαμορφώνει σχέσεις ασφάλειας και εμπιστοσύνης με τα παιδιά
Άριστη γνώση χειρισμού Η/Υ
---
Κοινωνικός Λειτουργός- Θεσσαλονίκη -ΤΟ ΧΑΜΟΓΕΛΟ ΤΟΥ ΠΑΙΔΙΟΥ
Πτυχίο Κοινωνικής Εργασίας (ΤΕ ή ΠΕ).
Άδεια Ασκήσεως Επαγγέλματος.
Πολύ Καλή γνώση Αγγλικής γλώσσας
Γνώση χειρισμού Η/Υ
---
Κοινωνικός Λειτουργός- Aθήνα- ΤΟ ΧΑΜΟΓΕΛΟ ΤΟΥ ΠΑΙΔΙΟΥ
Πτυχίο Κοινωνικής Εργασίας (ΤΕ ή ΠΕ).
Άδεια Ασκήσεως Επαγγέλματος
Πολύ Καλή γνώση Αγγλικής γλώσσας
Γνώση χειρισμού Η/Υ
---
Social workers- Athens- ELIX
University degree in Social Work.
Experience in working with refugee and/or migrant population.
Knowledge and understanding of the impact of traumatic events on refugee and migrant population, as well as approaches and strategies to support and promote resilience and problem solving. – Knowledge and experience of community work.
Knowledge and experience of supporting families and delivering training/support in positive parenting approaches.
Good working knowledge of national and international legal frameworks and conventions related to care and protection.
Knowledge and understanding of migration and asylum legislation, policies and practices in Greece and the European Union.
---
Accommodation Officer- Ioannina- SOLIDARITY NOW
Degree from Technical Institutions/ University
Experience in real estate management would be an extra asset.
Strong administrative skills
Excellent IT skills, excellent use of Microsoft Office (Word, Excel, outlook etc) & internet
Native in Greek, Fluent in English (both written and spoken)
Excellent organizational and coordination skills
Ability to work under pressure
Practical ability
Attention to detail
Good oral and written communication skills
Be a team player and self –initiative worker
---
Interpreter – Διερμηνέας- Athens, Thessaloniki, Drama, Ioannnina, Tilos- SOLIDARITY NOW
Languages: Fluent in Arabic or Farsi or French or Kurdish and English or Greek
Fluent in the above-stated language(s)
Fluent in Greek or English
Previous Experience in a relevant position
Familiar with refugee and Migration Issues
Cross-cultural awareness and understanding
Computer literacy & numeracy
Well organized and efficient
Good interpersonal & communications skills
---
Cook- Athens- SOLIDARITY NOW
Prior experience as a cook is required
Experience in using cutting tools, cookware and bakeware
Knowledge of various cooking procedures and methods (grilling, baking, boiling etc.)
Ability to follow all sanitation procedures
Ability to work in a team
Very good communication skills
Knowledge of Greek and English is required/ Knowledge of Arabic and/or Farsi is considered an advantage
---
Child Friendly Space Manager- Chalkida- LIGHTHOUSE RELIEF
Degree in Social Work, Psychology, Education or similar field
3-5 years of of experience working directly with children and/or child protection.
Management experience and/or experience managing a team of staff.
Excellent Project Planning and Management skills.
Background in Child Protection, Children's Rights, Psychosocial Support, and/or related areas of work.
Experienced team leader with strong communication- and coordination skills.
Ability to work under pressure.
Ability to maintain performance expectations in diverse cultural and difficult / sensitive contexts.
Fluent in English (oral and writing).
---
External Evaluation Oxfam in Greece Epirus Programme- OXFAM
Degree in legal and/or humanitarian studies OR in other relevant fields;
Extensive professional experience in the humanitarian sector, human rights and protection;
Extensive professional experience in conducting evaluations, especially of humanitarian and recovery interventions;
Expertise in project cycle management and extensive knowledge of MEAL and data collection methods;
Previous experience with INGOs' procedures, approaches and operations;
Acknowledged similar consultancies with recognized organizations;
Demonstrated analytical and writing skills;
Excellent knowledge of English (Greek, Arabic , Farsi would be an asset);
Computer skills (advanced user of Microsoft Excel or similar software; STATA is an asset);
Desirable: previous experience and knowledge of the area.
---
Greek Island Officer (Volunteer Position) – EU Nationals only- Syrian American Medical Society Foundation
Medical background
Previous volunteer experience in a refugee response environment
Fluent knowledge of English
Excellent working knowledge of Microsoft Office computer programs required
EU nationals only
---
Kurdish speaking Therapist- Thessaloniki- REFUGEE TRAUMA INITIATIVE
Qualification as a mental health professional (psychologist, psychotherapist, social worker, family therapist, counsellor, art therapist or expressive arts therapist e.g. in music, drama, dance
Fluent in Kurdish and English
Experience in working with trauma, loss, refugees and/or other vulnerable groups of people
Experience of cross-cultural work
Ability to be flexible and work in a fluid context
Capacity to use one's own initiative and to work collaboratively with others
Readiness to reflect on personal-professional resonances
Clear police record and if based in UK, DBS certificate (the latter will not preclude you)
Must be eligible to work in Europe or hold a valid European work visa **
---
Best Interest Determination Expert- Athens- UNHCR
Advanced University degree in Social Sciences or other relevant discipline (child psychology, social work, human rights);
Minimum of three (3) years of relevant working experience and good knowledge of the international child-rights system; knowledge of the Convention of the Rights of the Child and UNHCR's policies on children (UNHCR's Guidelines on Determining the Best Interests of the Child and Field Handbook for the Implementation of the UNHCR BID Guidelines);
Counselling and communication skills; communicate with children in a way that is appropriate to their age, ability, understanding and background; listen to children and elicit their thoughts, wishes and views;
Excellent oral and written Greek and English language skills;
Age, gender and cultural sensitivity and demonstrated ability to perform effectively in a multi-cultural environment;
Knowledge and understanding of the asylum situation in Greece an asset
Strong commitment to humanitarian and refugee protection principles.
Excellent communication skills and ability to work in a multicultural team;
---
Φροντιστής-Επιμελητής-  Πυλαία- ΑΡΣΙΣ
Ενδιαφέρον για εργασία με παιδιά μεταναστών / προσφύγων και δυνατότητα δημιουργικής απασχόλησης παιδιών διαφορετικών ηλικιών και διαφορετικών πολιτισμικών υποβάθρων
Καλή γνώση των δικαιωμάτων των παιδιών και των εφήβων και κατανόηση των αναγκών τους
Ευελιξία στην εργασία σε διαφορετικές βάρδιες (πρωινές, απογευματινές και βραδινές) και κατά την διάρκεια του Σαββατοκύριακου
Καλές δεξιότητες επικοινωνίας, ομαδικό πνεύμα, ευελιξία και προσαρμοστικότητα
Ικανότητα εργασίας υπό δύσκολες συνθήκες και σε έντονα πλαίσια
Καλή κατανόηση των ίσων ευκαιριών, της πολιτισμικής πολυμορφίας και των θεμάτων ισότητας των φύλων και δέσμευση για την εφαρμογή των σχετικών πολιτικών
Συναφή εμπειρία 2 ετών
Γνώση Αγγλικής γλώσσας
Γνώση χειρισμού Η/Υ
---
Επιμελητή-τριας Καθαριότητας-  Πυλαία-AΡΣΙΣ
Προηγούμενη επαγγελματική ή εθελοντική εμπειρία στην φροντίδα χώρου παιδιών.
Δεξιότητες συνεργασίας και συντονισμού στο πλαίσιο λειτουργίας της ομάδας. Ικανότητα να εργάζεται υπό συνθήκες πίεσης και ανάληψης πρωτοβουλιών, ικανότητα οργάνωσης και εποπτείας, ικανότητα επίλυσης προβλημάτων σε καθημερινές καταστάσεις κρίσης.
Δίπλωμα οδήγησης
---
Εκπαιδευτικός Αγγλικής Φιλολογίας- Ηπειρος- ΑΡΣΙΣ
Πτυχίο Αγγλικής Φιλολογίας.
Προηγούμενη επαγγελματική ή εθελοντική εμπειρία.
Άριστες επικοινωνιακές δεξιότητες.
Δεξιότητες συνεργασίας και συντονισμού στο πλαίσιο λειτουργίας της ομάδας.
Ικανότητα να εργάζεται υπό συνθήκες πίεσης και ανάληψης πρωτοβουλιών,ικανότητα οργάνωσης και εποπτείας, ικανότητα επίλυσης προβλημάτων σε καθημερινές καταστάσεις κρίσης.
Άριστη γνώση χειρισμού Η/Υ.
---
1 συντονιστής πεδίου, 1 ψυχολόγος – Θήβα- ΑΡΣΙΣ
---
Διερμηνέας Αραβικής Γλώσσας – Θεσσαλονίκη- ΑΡΣΙΣ
Η πολύ καλή γνώση της Ελληνικής γλώσσας κρίνεται απαραίτητη.
Η γνώση της Γαλλικής γλώσσας καθώς και η προηγούμενη εργασιακή εμπειρία σε προγράμματα υποστήριξης προσφύγων θα ληφθούν υπόψη ως επιπλέον επιθυμητά προσόντα.
---
3 Κοινωνικοί Επιστήμονες- Θεσσαλονίκη- ΑΡΣΙΣ
---
Ψυχολόγος- Βόλος- ΑΡΣΙΣ
Τίτλος σπουδών Πτυχίου Ψυχολογίας
Άδεια άσκησης επαγγέλματος
Πολύ καλή γνώση της αγγλικής γλώσσας
Δεξιότητες συνεργασίας στο πλαίσιο λειτουργίας της ομάδας
Ικανότητα να εργάζεται υπό συνθήκες πίεσης και ανάληψης πρωτοβουλιών, ικανότητα οργάνωσης και εποπτείας, ικανότητα επίλυσης προβλημάτων σε καθημερινές καταστάσεις κρίσης, εμπειρία στη διοργάνωση δράσεων εξωστρέφειας και στην επικοινωνία με δημόσιους και ιδιωτικούς τοπικούς φορείς
Άριστη γνώση χειρισμού Η/Υ
Προηγούμενη επαγγελματική εμπειρία ή απασχόληση στο μεταναστευτικό / προσφυγικό ή σε υπηρεσίες προς ευπαθείς κοινωνικές ομάδες γενικότερα ή των παιδιών ειδικότερα
---
---
Various Fields
Call Center Agent Turkish In Athens
Native or close to native level of the Turkish language
Fluency in English
Technical mindset
Superior communication skills, both written and verbal
---
Agent Au Service À La Clientèle In Athens
Excellent command of the French language (almost native standard)
Fluency in English
Customer service mindset
Tech-savvy attitude
---
Native Arabic/Turkish speaking Travel Agents
Fluency in Arabic and / or Turkish (oral and written) as well as excellent command of the English language is required
A Bachelor's degree (preferably in Tourism / Business Administration or any quantitative subject)
Excellent communication skills and a can-do attitude
Quality focus and multitasking in a fast-paced environment
Computer literacy
Legal permit to work in our office located in Athens, Greece
---
Customer Service Advisor Arabic Speaking – Athens
Excellent communication skills.
Native Arabic and fluent English is elimentary with EU Passport
Customer focussed and able to provide professional, polite customer service.
Well organised approach to work, balancing workload to ensure targets are met and ability to demonstrate good time management skills.
Interactive and enthusiastic team player willing to assume new responsibilities
---
French speakers needed in Greece
Fluent or Native level French language
Customer Care Oriented Good technical skills and familiar with new technologies
Very good knowledge of computers Previous experience would be an advantage
Willing to relocate to Athens, Greece
Enjoy talking with people by phone and emails
Able to work in fast pace and competitive atmosphere
---
Money Transaction Company is looking for French speakers
Fluent in French and English;
Proven customer support experience;
Familiarity with CRM systems and practices;
---
French Speaking Sales Professional
Bachelor degree or corresponding work experience in sales
Fluent in English language
Absolute willingness to compete and win
Strong customer communication skills
Proactive attitude towards customers
Ability to manage time and (potentially competing) priorities based on customer and quota focused objectives
Good understanding of fundamental IT concepts and solutions
Team player, ability to collaborate effectively in an international, multicultural environment
Self-motivated, self-started attitude
Problem detection and solving skills
Ability to work under pressure
---
Travel Operations Coordinator
Exceptional listening, written and verbal communication skills in English is required
Ability to communicate in additional languages (Greek, Spanish, Portuguese and/or Italian) preferred
Impeccable attention to detail is required
Must be team oriented, extremely motivated, and able to work independently
Ability to operate in a fast paced environment and work under pressure
Strong organizational skills and the ability to set priorities and meet deadlines
Entrepreneurial spirit
Excellent command of MS office suite and strong computer skills
1+ years of experience in a related position
---
Interior Designer- Athens
Advanced English (Spanish or any other language a plus)
Previous experience in interior design a must (At least 3+ years)
Previous experience with one or more areas of expertise a plus (Interior Design, Construction, Project Management)
Restaurant (Food & Beverage) experience a plus
Willing to travel
Ability to work under pressure with tight deadlines
Proficiency in Autocad is mandatory.
Knowledge of Revit, Sketchup, Rhino, and/or other 3d modeling softwares are a plus.
Knowledge of design softwares such as Photoshop, Illustrator, etc. are also a plus.
---
System Administrator- Athens
The candidate should have a good grounding in Linux or UNIX systems administration, ideally within medium to large scale IT environments;
2+ years of Linux or UNIX System Administration;
Experience with enterprise storage and backup systems, mail systems and Open Source technologies would be an advantage;
University degree in IT or equivalent;
Excellent command of English, both written and spoken.
---
Γραφίστας με άριστη γνώση της Αραβικής και της Αγγλικής γλώσσας
 Graphic designer with excellent use of Arabic and English language
Sent cv with the position code DE18801
---
Sales Support
Degree in technical or business field
2-3 years of experience in similar roles
Excellent command of the English language, both in spoken and in writing
Ability to work productively under pressure
Good knowledge of ERP systems
Proficient MS Office and Excel user
Strong communication and organizational skills
---
Business Support Service Executive, Kos
Exceptional administration skills, strong planning, organisation and computer literacy
High level of attention to detail with the ability to manage multiple tasks and conflicting priorities without losing focus on planning ahead
An individual who never stops looking ahead, seeking new ways to delight customers and grow the business
A talented team player who wants to learn, grow and drive their career while Spreading smiles across the globe
A culturally intelligent individual, exceptional dealing with ambiguity, within a global perspective
Excellent communication skills, both verbal and written, in English, other languages advantageous
Excellent command of Microsoft Office Tools (Word, Excel and PowerPoint).
---
IT Help Desk in Bulgarian Language
Native Speakers of Bulgarian Language
Excellent English Command
IT Bachelor's degree preferred.
One years' work experience on similar role.
Strong knowledge of Microsoft Active Directory, Microsoft Exchange Server Management, Microsoft Windows – Servers, Mac OS.
Experience using of Microsoft Office products (e.g., MS WORD, EXCEL, PowerPoint, Outlook).
Good understanding of computer systems, mobile devices and other tech products.
Proven ability to collect, examine, and analyze data from a variety of sources and offer solutions.
Possession of excellent interpersonal skills, including working with staff to explain and resolve difficult technical situations
Possession of excellent oral and written communication skills, including high proficiency in the English language.
Ability to work under pressure and recognize the importance of teamwork in the support environment.
---
Καθαρίστρια- Αχαρναι
για καθαρισμο γραφειων και μαγειρεμα
Cleaner- Acharnai
For cleaning offices and cooking
Permanent recruitment
---
Καμαριέρες- Αθήνα
με προϋπηρεσία
για εποχική απασχόληση
Housekeepers- Athens (seasonal)
---
Childcare Assistants- Chalkidiki
University Degree in Pedagogics or College Diploma in Childcare or similar
Previous experience in Childcare
Excellent knowledge of English language
Excellent knowledge of German, Russian or French language
Communicative, enthusiastic and warm personality, responsible and highly organized
---
Θέσεις Εργασίας Four Seasons Astir Palace Hotel Athens
Job positions in Four seasons Astir Palace Hotel Athens
---
Καμαριέρα
Προηγούμενη εμπειρία σε ανάλογη θέση
Υπευθυνότητα, ευγένεια, επαγγελματισμός
Προσανατολισμό στην εξυπηρέτηση του πελάτη
Ομαδικό πνεύμα εργασίας
Housekeeper- Athens
Previous experience in a similar position
Responsibility, courtesy, professionalism
Customer Service Orientation
Teamworker
---
Καμαριέρες & Καθαρίστριες,  Ελλάδα/Κύπρος
Cleaners & Housekeepers, Around Greece/ Cyprus
Professionalism, willingness for work, ethics
Accomodation and nutrition provided
---
Yπάλληλοι Γενικών Καθηκόντων, Ελλάδα/Κύπρος
General tasks assistants, around Greece/ Cyprus
Professionalism, willingness for work, ethics
Accomodation and nutrition provided
---
Front Office, Receptionists & Guest Relations Russian Speaking – Lachania Beach, South Rhodes
Enthusiastic, friendly & self-motivated personality eager to learn, develop and be part of a growing team
Excellent Knowledge of Russianand English.
Related work experience within a luxurious environment of customer service
Excellent communication and people skills
Organisational and multitasking abilities
---
Entertainment Team Leader- Kerkyra
Minimum 2 years' work experience in the role of Chief animator
 Have an accomplished daytime and evening entertainment program
Leadership qualities
Excellent communication skills
Sports and social activities experience
Fluency in English ideally fluency in a second language
---
Assistant Waiter / Waitress- Chalkidiki
Pleasant personality with excellent communication and interpersonal skills
Well-groomed with a positive attitude
Team player, passionate, Self-motivated, multitasking and proactive. Ability to work under pressure
Excellent command of English language. Knowledge of a second foreign language (preferably Russian, French or German) and hospitality education would be considered as extra assets
Customer service or bar/restaurant experience
---
Bellboy/Handyman
Pleasant personality with excellent communication and interpersonal skills
Well-groomed with a positive attitude
Team player, passionate, self-motivated, multitasking and proactive. Ability work under pressure
Excellent command of English language. Knowledge of a second foreign language (preferably Russian, French or German) and hospitality education would be considered as extra assets
Customer service experience
Driving license
---
Passenger Service Agent Front Office French Speaker
Excellent command of French language (native level).
Excellent command of English.
Advance knowledge of PC (MS Office, Internet).
Strong team working and interpersonal skills.
Ability to work with numerous systems at the same time.
Strong communication skills.
Passionate about Customer Care.
---
Sous Chef For Asian Cuisine
Previous experience in a similar position at a world class luxury hotel or restaurant
Professional appearance & attitude
Organizational spirit
---
Βοηθοί Μαγειρα- Ρόδος
Cook assistants- Rhodes
With certificate
Accommodation and nutrition provided
---
Μάγειρες Α' & Βοηθητικό Προσωπικό Κουζίνας – Κόρινθος
Επιθυμητή σχετική προϋπηρεσία
Επικοινωνιακές ικανότητες
Ευχάριστη προσωπικότητα
Cooks A '& Assistant Kitchen Personnel – Corinth
Desirable relative experience
Communication skills
Pleasant personality
---
Μάγειρες – Χανιά
Γνώσεις HACCP
Προϋπηρεσία 3 ετών σε αντίστοιχη θέση
Επικοινωνιακός, οργανωτικός
Εργατικός και ομαδικός
Cooks- Chania
Knowledge of HACCP
Experience 3 years in a similar position
Communication, organizational
Labor and teamwork
Accommodation and nutrition provided
---
Grill man- Nea Filadelfeia
experience in a similar position
---
Βοηθός Μάγειρα – Νέα Φιλαδέλφεια
Assistant Cook- Nea Filadelfeia
experience in a similar position
---
Εργάτης Αποθήκης / Χειριστής Περονοφόρου
Απαραίτητη η γνώση στον χειρισμό ηλεκτροκίνητου περονοφόρου (άδεια χειρισμού θα εκτιμηθεί)
Εμπειρία σε αντίστοιχη θέση
Υπευθυνότητα και τήρηση των διαδικασιών ασφαλείας
Προγραμματισμός και οργάνωση εργασιών
Γνώση χειρισμού Η/Υ θα εκτιμηθεί
Warehouse worker- Klark operator- Magoula
Necessary knowledge of power-operated forklift truck (license will be appreciated)
Experience in a similar position
Responsibility and observance of security procedures
Programming and organizing tasks
Knowledge of PC will be appreciated
---
Εργάτες Παραγωγής
Εργασιακή εμπειρία τουλάχιστον ενός έτους στον κλάδο του τροφίμου
Κάτοχοι πιστοποιητικού υγείας σε ισχύ
Production workers- Attica
Work experience of at least one year in the food industry
Holders of a valid health certificate
---
Φορτοεκφορτωτής για Πολυεθνική Μεταφορική Εταιρεία
Προηγούμενη εμπειρία σε ρόλο εργάτη αποθήκης ή παραγωγής θα θεωρηθεί επιπλέον προσόν
Απόφοιτος Λυκείου/ΕΠΑΛ
Καλή φυσική κατάσταση
Καλή αντιληπτική ικανότητα
Cargo handler for a multinational transportations company- Koropi
Past experience in warehouse or production will be considered as an extra asset
High School Graduate or technical school graduate
Good physical condition
Good perceptual ability
---
Υπάλληλοι Aποθήκης- Refillers (Full-Time) – Αμπελόκηποι
Απόφοιτοι Λυκείου
Aπαραίτητη προϋπηρεσία σε αντίστοιχη θέση
Προηγούμενη πείρα σε θέσεις αποθήκης θα θεωρηθεί επιπρόσθετο προσόν
Πολύ καλή γνώση της ελληνικής & αγγλικής γλώσσας
---
Εργάτης Αποθήκης – Γλυκά Νερά
Γνώσεις Η/Υ
Ηλικία έως 45 ετών
Ομαδικότητα
Επαγγελματισμός
Δεξιότητες επικοινωνίας
Προτιμούνται κάτοικοι κοντινών περιοχών
Warehouse worker- Glyka nera
Computer knowledge
Age up to 45 years old
Teamworking
Professionalism
Communication skills
residents of nearby areas are preferred
---
Εργάτες Παραγωγής – Κορωπί
Απαραίτητη προϋπόθεση είναι η προϋπηρεσία τουλάχιστον 3 ετών σε παραγωγή πλαστικών.
Production workers- Koropi
A prerequisite is a minimum of 3 years of experience in plastic production.
---
Μεταφραστές Ξένων Γλωσσών
μεταφραστές αγγλικών, γαλλικών, γερμανικών, ρουμανικών, ιταλικών, ολλανδικών, σερβικών, τουρκικών, βουλγαρικών, αλβανικών, ισπανικών, πορτογαλικών, ρωσικών, ουκρανικών, ιαπωνικών. Bιογραφικά στο e-mail: [email protected], τηλ: 210 4110221, με την ενδειξη: Μεταφραστές και τη γλώσσα.
---
Καμαριέρες – Μύκονος
καμαριέρες για ξενοδοχείο στη Μύκονο. Καλές αποδοχές, διαμονή και ημιδιατροφή. Βιογραφικά στο e-mail: [email protected], θέμα "Καμαριέρα".
Maids – Mykonos
for a hotel in Mykonos. Good earnings, accommodation and half board nutrition. CV's on e-mail: [email protected], subject "Maid".
---
Τεχνίτης Mηχανουργός – Νέο Ψυχικό
τεχνίτης – μηχανουργός για εργαστήριο κατασκευής φωτιστικών. Περιοχή Νέο Ψυχικό. Βιογραφρικά στο e-mail: [email protected]
Technician Engineer – Neo Psychiko
for a lighting laboratory. Neo Psychiko area. CV's at e-mail: [email protected]
---
Tεχνίτες Yδραυλικοί & Βοηθοί
από τεχνική εταιρία τεχνίτες υδραυλικοί και βοηθοί στην περιοχή της Αττικής. Βιογραφικά στο e-mail: [email protected], τηλ: 2310 709304.
Technicians plumbers & Assistants
For  a technical company  in the area of Attica. CVs at e-mail: [email protected], tel: 2310 709304.
---
Reservations
travel agency is looking for reservations, minimum 2 years experience in tourism, fluency in English, Spanish or French, strong knowledge of Excel, tour package construction, PowerPoint. CVs: [email protected]