Οι Αγγελίες της Πέμπτης – Διάφοροι Τομείς – 5/5/2022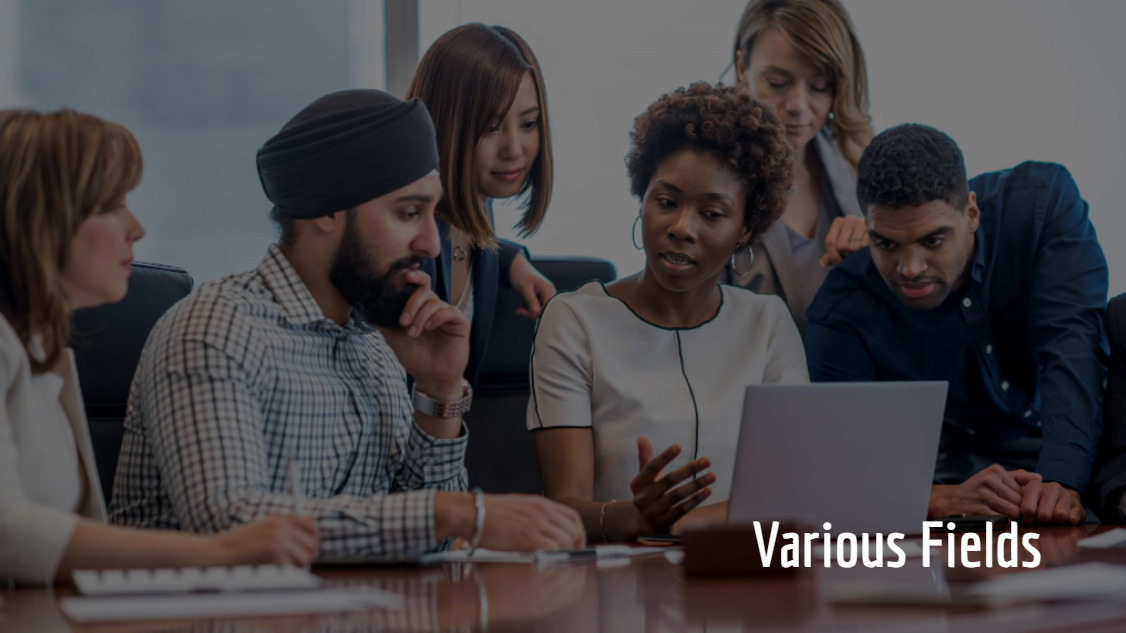 Kitchen Coordinator-Athens-PROJECT ARMONIA
Who is Project Armonia?
We are a grassroots organisation acting in solidarity with displaced people to promote equal access to nutrition and education.
For the past two years, we have operated a free-restaurant that served over 1000 healthy and nutritious meals per day to displaced people  on the hotspot island of Samos. We have worked with a diverse team of 29 different nationalities.
Now, we have a new exciting challenge ahead!
We are currently setting up a new food project in the city of Athens. We aim at opening a community kitchen serving up to 1000 warm, nutritious takeaway meals a day to people in need.
Role & Responsibilities:
We are looking for an experienced, motivated individual to join our team, who can help set up our new kitchen in Athens and manage our day to day operations.
Job description:
Working hours: Full time Monday to Friday
Location: Athens, Greece
Setting up and managing kitchen operations and kitchen team.
Training, guiding and supervising the kitchen team in meal preparation, cooking and food saftey.
Setting up, implementing and monitoring hygiene and safety procedures and practices.
Setting up and managing a food distribution schedule.
Establishing, maintaining and monitoring kitchen logistical processes, including food supplier relations; food stock inventory, storage and delivery; monitoring kitchen-related spending in compliance with the budget.
Essential Requirements
Three years of professional experience working in a kitchen management role
Fluency in Greek and English
Sound Knowledge of Microsoft Office
Valid HACCP certification
Adaptability and prioritisation in a fast-paced environment
Excellent organisational and time management skills
A strong team player with a flexible attitude and problem-solving abilities
Other requirements
Ability to work well, both independently and within a team
Able to act on own initiative and take responsible decisions
Evidence of commitment to ongoing professional and personal development
Excellent communication and interpersonal skills
Desired skills & experience
Understanding of the context in which we operate
Knowledge of the Athens context in relation to the culinary sector
Ability to work in a culturally diverse team
What we offer:
A truly rewarding role as a part of a highly committed team
Hired on contract under Greek law until the end of 2022, renewable
1,200 – 1,500 EUR gross per month depending on previous experience
25 days paid holidays per year, plus compulsory public holidays
The application process:
Application deadline: 15 May 2022
Start date: 1 June 2022
To apply, send a copy of your CV and accompanying cover letter to

[email protected]

projectarmonia.org
We are looking forward to an online video interview or an interview in person in Athens to get to know each other better
---
Spa Therapist – Athens
Minimum 2 years' experience as a Spa therapist

Hands on experience in massage techniques and face/body therapies.

Experience in sales will be considered an asset

Excellent knowledge of English language. Extra knowledge of another language will be considered an asset

Communication and customer service skills

Positive attitude

Degree or current license in aesthetics or physiotherapy

Completed school of massage or aesthetician

Good experience in a variety of services (face and body care)

Professional manner and teamwork
---
Βοηθός Προϊσταμένης Ορόφων – Σαντορίνη
Καλή γνώση της ελληνικής γλώσσας

Γνώση της αγγλικής γλώσσας θα θεωρηθεί προσόν

Προϋπηρεσία σε ξενοδοχείο απαραίτητη

Ομαδικό πνεύμα
Παρέχονται:
Καθημερινά ένα γεύμα

Διαμονή σε σύγχρονα καταλύματα προσωπικού
Βιογραφικό με πρόσφατη φωτογραφία
Housekeeping Manager Assistant  – Santorini
Good knowledge of the Greek language

Knowledge of English will be considered a qualification

Previous experience in a hotel required

Team Spirit
Provided:
A meal per day

Accommodation in modern staff rooms
CV with a recent photo
---
Καμαριέρα – Μύκονος
Επαγγελματική εμπειρία ως καμαριέρα σε ξενοδοχειακό περιβάλλον

Επαγγελματισμός / υπευθυνότητα / επικοινωνία

Πνεύμα ομαδικότητας
Προσφέρονται: Διαμονή και διατροφή 
Maid – Mykonos
Professional experience as a maid in a hotel 

Professionalism / responsibility / communication

Team spirit
Provided: Accommodation and meals
---
Εργάτης Αποθήκης – Αθήνα
Δίπλωμα οδήγησης κατηγορίας Β'

Εργατικότητα και υπευθυνότητα

Εμπιστευτικότητα και εχεμύθεια

Ομαδικό πνεύμα συνεργασίας
Warehouse Worker – Athens
Driving license (Category B)

Hard work and responsibility

Confidentiality and confidentiality

Team spirit 
---
German / Polish / Czech / Dutch Client Service Experts – Athens & Remote
Fluency in German, Polish, Czech or Dutch language.

Proficient English Skills (Oral &Written).

Tech savvy.

Previous experience in the field will be considered as an asset.

Genuinely excited to respond to customers' queries and problem-solving oriented.

Enthusiastic, patient, empathetic, multi-tasking and passionately communicative.
---
Receptionist – Αθήνα
Απαραίτητα προσόντα:
Προϋπηρεσία τουλάχιστον 2 ετών σε θέση γραμματείας

Πανεπιστημιακό πτυχίο

Άριστη γνώστη Αγγλικών (προφορικά και γραπτά)

Πολύ καλός χειρισμός Η/Υ (MS Office)
Απαραίτητα χαρακτηριστικά:
Ικανότητα αποτελεσματικής και γρήγορης επίλυσης θεμάτων

Επικοινωνιακές και οργανωτικές δεξιότητες

Επιμελημένη εμφάνιση
REC_ATH_22
---
French Customer Support Agent – Athens
Native level of French among with advanced oral and written skills in English

Experience in serving clients via telephone and emails would be a plus

Outstanding communication and listening skills

PC literacy and knowledge of financial terms

Valid work permit in Greece
---
Spanish Social Media Content Reviewer – Athens
Native or near native speak of Spanish

Excellent comprehensive skills

Fluency in the English language

Strong interpersonal skills, verbal and written communication skills and most importantly empathy

Passion for the internet and social media
---
Υπάλληλος Εξωτερικών Εργασιών – Αττική 
Επιθυμητό πτυχίο ΤΕΙ ή ΙΕΚ σε ειδικότητες (Ηλεκτρολόγοι Μηχανολόγοι, Ηλεκτρονικοί, Τεχνικοί Αυτοματισμού κ.ά.)
Βιογραφικό σημείωμα με πρόσφατη φωτογραφία
---
Αισθητικός – Αθήνα
Πτυχίο ΑΕΙ/ΤΕΙ/ΙΕΚ Αισθητικής

Άδεια ασκήσεως επαγγέλματος

Επιθυμητή η προηγούμενη εργασιακή εμπειρία σε παρόμοια θέση

Πολύ καλή γνώση αγγλικών – Πολύ καλή γνώση Η/Υ

Ομαδικό πνεύμα εργασίας
---
Καθαρίστρια – Ηλιούπολη
Τηλ.: 6986 732965
Cleaner – Ilioupoli
Tel: 6986 732965
---
Εργάτης για τη γραμμή παραγωγής – Σπάτα
Production worker – Spata
---
Εργάτες/ριες Παραγωγής – Ασπρόπυργος
Απόφοιτος/η λυκείου

Προϋπηρεσία σε αντίστοιχη θέση επιθυμητή

Εργατικότητα

Μεθοδικότητα και ακρίβεια

Συνέπεια και αξιοπιστία

Ομαδικό πνεύμα εργασίας
Production Workers – Aspropyrgos
High school graduate

Previous experience in a similar position is desirable

Hard working

Methodology and accuracy

Consistency and reliability

Teamwork spirit
---
Υπάλληλος Καταστήματος – Αργυρούπολη
Απολυτήριο λυκείου

Προϋπηρεσία 2 ετών σε ανάλογη θέση (κατά προτίμηση σε supermarket)

Επιθυμητή η γνώση της αγγλικής γλώσσας

Καλή γνώση Η/Υ και επαφή με τις νέες τεχνολογίες

Προσανατολισμένος/η στην εξυπηρέτηση του πελάτη

Ομαδικότητα & συνεργασία

Εκπληρωμένες στρατιωτικές υποχρεώσεις (οι άνδρες)

Δυνατότητα εργασίας σε βάρδιες
---
Travel Consultant – Athens 
Strictly honest & confidential personality.

Positive attitude & team spirit

At least 5 years of experience in ticketing and business travel.

Relevant college/university degree in Tourism industry sector.

Excellent knowledge of MS Office application.

Excellent knowledge of Sabre/OA Platform.

Excellent knowledge of hotel booking engines.

Excellent knowledge of the English language.
Desired:
Customer service & communication skills

Off hours availability

Problem solving & negotiation skills
A recent photograph is necessary
---
Βοηθός Ηλεκτρολόγου & Ψυκτικού – Κορωπί
Electrical & Refrigeration Assistant – Koropi
---
Barista / Waiter – Athens
(Ref: BWV)
Degree in Hospitality | Tourism.

Barista and Waiter experience, preferably in City Hotels.

Proven ability to consistently meet service standards and exceed guest expectations.

Strong oral communication skills.

Ability to work effectively in a team environment and take initiative.

A passion for food and beverage experience; positive and open-mind attitude with high energy.

Dynamic personality, creative and innovative.
CV with a recent photo
---
Λάντζα / Stewarding – Πειραιάς
Προηγούμενη εμπειρία σε ανάλογη θέση σε ξενοδοχείο ή εστιατόριο πολυτελείας

Εμπειρία στις διαδικασίες υγιεινής και καθαριότητας της κουζίνας και του μπαρ-εστιατορίου

Ικανότητα αποτελεσματικής οργάνωσης εργασιών και διαχείρισης χρόνου

Επαγγελματική εμφάνιση

Ευχάριστη προσωπικότητα με χαμόγελο – ομαδικότητα -προσαρμοστικότητα -προσοχή στη λεπτομέρεια

Διάθεση για προσφορά υπηρεσιών φιλοξενίας υψηλών προδιαγραφών

Καλή γνώση αγγλικών
Stewarding – Piraeus
Previous experience in a similar position in a luxury hotel or restaurant

Experience in the hygiene and cleaning procedures of the kitchen and the bar-restaurant

Ability to effectively organize tasks and manage time

Professional appearance

Pleasant personality with a smile – teamwork – adaptability – attention to detail

Availability to offer high standard hosting services

Good knowledge of English